Reviews For Mantea Casa Cabo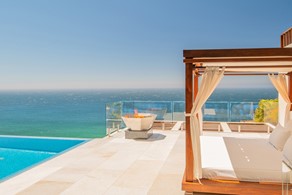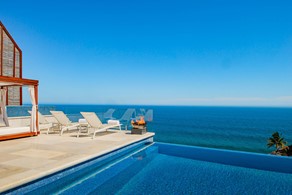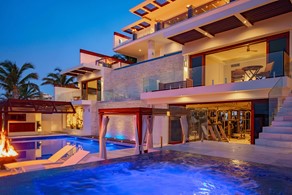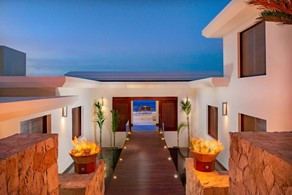 "Complete Perfection!"

Mantea, in one word exquisite.
From the moment we walked on to the property the experience was incomparable. The impeccable accommodations matched with the breathtaking views were exceptional. The staff provided consistent and thorough attention to details to make the duration of our stay outstanding. Mantea is an oasis of magnificence with all the comforts of paradise. I'd stay over and over again.
William M., Philadelphia, MS | March 2022
Management Response
Our guest's feedback is so important to us. We appreciate you sharing your experience with us at Mantea Casa Cabo. We're so happy to hear that your experience at Mantea Casa Cabo dazzled and left a lasting impression. The service and accommodations at this luxury villa will impress our most discerning guest's and leave you wanting more. We're thrilled Mantea Casa Cabo provided lifelong memories and we're excited to welcome you again!

Incredible home and even better food and service.
We've been to Cabo dozens of times and these were some of the best meals we have had. Would highly recommend.
Nick M. | February 2022
Management Response
Thank you for your feedback and for recommending Mantea Casa Cabo! We're so happy that you enjoyed the service and amazing meals from this fully staffed villa. Cabo is increasingly known as a foodie's paradise, so that's an incredible compliment! We can't wait to welcome you again for more Cabo memories and deliciousness!
"Mantea was like a dream"

Our 14 guests had the best time at Mantea.
The house staff was so great! We will definitely be back!
Bryan S, Petaluma, CA | November 2021
Management Response
Thank you for your review! We are so happy to hear that your guests enjoyed their stay and appreciated the staff and service at Casa Mantea Cabo! We can't wait to welcome you back for more dreamy Cabo vacations with us!
"Incredible, Amazing and simply the best!"

We stayed here for my wife's 50th birthday celebration.
The house is beyond amazing with plenty of room for all 14 of us. The ocean views from each floor. The food prepared by chef and his staff was better than 99% of restaurants. They had the freshest food and prepared amazing dishes. They truly made made this a once in a lifetime experience! But we hope to do it again very soon. I highly recommend Cabo Villas and especially the Mantea Caso Cabo. Friends who weren't there were so jealous!!!!
Tree R, Elk Grove, CA | September 2021
Management Response
We're thrilled to hear that Mantea Casa Cabo provided the perfect backdrop for your wife's 50th birthday celebration. Thank you for sharing your experience. This villa comes fully staffed and we're so happy you loved all the food and fresh ingredients. This is certainly the villa for a "Once in a lifetime" vacation and tends to make friends green with envy! We look forward to welcoming you back very soon!
"Exceptional 50th for my wife"

The place was amazing and the staff was incredible.
If you have a special event I massively recommend this place. Already booking our next stay. Bonus: The Savvi yacht was amazing.
John G | July 2021
"Unbelievable house and staff"

The house is only upended by the amazing staff.
We could not ask for a better vacation. Cabovillas.com was incredible. I would highly recommend this house and this company over and over again. Will certainly be there soon!
Jeffrey R, Denver CO | August 2020
"Stunning Location, Excellent Service and the Villa was Superb"

Casa Mantea booked through CaboVillas was exactly the vacation we needed.
Everything we experienced was perfect, the beautiful view, the scrumptious meals by the chef and lovely spaces in the Villa. Friendly staff and service were top-notch. We are looking forward to our next stay at Casa Mantea or another Villa in the Pedregal community near the Marina. The CaboVillas website has amazing photos of Villas to scroll through and dream about where we might stay next time.
Clayton M, Seattle WA | August 2020