Reviews For Sunset Villa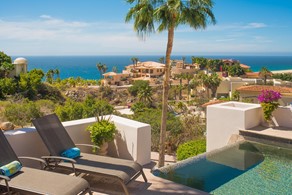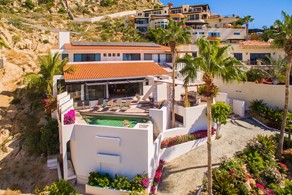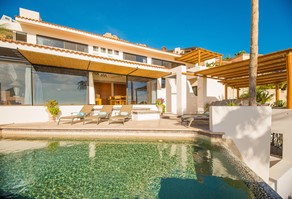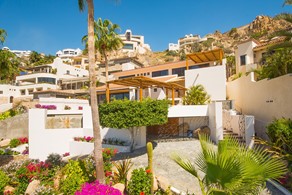 "This house was amazing!"

This villa is amazing!
Especially if you have a big group. So many bathrooms. So many beds and even the sofa is sooo comfortable. Ivan was the absolute best concierge. We plan on coming back and we want him as our concierge again. He went and got groceries for us, all we had to do was text him and he sent a driver. We had a small sugar ant problem and he promptly sent the maid to come clean and get rid of the ants. Other than that it was great! He even helped us set up a chef to come cook for us in the morning one day and it was so good! The views are spectacular. 10/10 recommend! And we were soooo close to downtown. It was like a 5 minute drive and we were there. The security is top notch so we felt SUPER safe. We will be back soon!
Hassana M , San Francisco CA | August 2020
"Awesome place! "

Like the view and they took good care of us and we needed anything they will answer us
Johnathan A , Los Angeles CA | July 2020
"Breath taking views"

Villa del Sol had some of the best views I've seen.
The villa layout was nice and we enjoyed the glass walls/doors over looking the ocean. Definitely will be staying here again.
edhern9110 | June 2020
Management Response
We are delighted to hear you enjoyed the captivating views from Villa Del Sol! We hope to welcome you back very soon!
"It's all about the views!"

What more can be said? Villa del Sol has some of the best views in Pedregal.
We were able to see the whales jumping out of the ocean in the mornings and watch the beautiful sunsets over the Pacific in the evenings. A swim in the heated pool made for a perfect ending of the day. Villa del Sol is just a 2 minute drive to the Pedregal beach. The beach, while beautiful, is unswimmable. This villa is also close to the marina and town. I recommend renting a car or taking a taxi of you go to town. It would be quite a hike up and down the steep roads in Pedregal. Thanks to Lola and Giovanni for another great vacation in Cabo.
ronniep90 , Orange, Texas | March 2020
Management Response
Thank you for staying with us! We are happy to hear you had a wonderful time at Villa Del Sol!
"Dream house! "

We rented this house for my bachelorette and it was a dream!
The house is the perfect size for a group of 14. It's super clean and the pictures do not do it justice - it's so nice! The view and pool are amazing! No one wanted to leave. As soon as we arrived we had margaritas and salsa waiting for us. The trip really could not have been better. Lola and Julie were so great to work with. They respond super quick and were very accommodating. We arranged rides into town every day and the price was super reasonable. We felt very safe and the concierge was very helpful. We will be back! We loved this house!
Lindsey W , Austin TX | March 2020
"Enjoyable stay at Villa Del Sol"

Nice villa with an amazing view.
The best part of the villa is the pool area, you can take so many great pictures here and have front row seats to beautiful sunsets. My booking agent, Lola, was extremely helpful prior to our stay and helped me navigate through several options for activities in the area. Our concierge, Hector made himself available anytime to arrange transportation or for any other questions we had. We found that if we arranged cab services through him it was more cost efficient than calling a cab ourselves. The house was clean although the decor could use a bit of an update. We also had a few leakage problems when it rained. Other than that, it was an enjoyable stay overall.
Cecilia A , Spring TX | February 2020
Management Response
Thank you for the wonderful feedback! We are happy to hear you enjoyed Villa Del Sol. When you book taxi's through our concierge's you can trust you are getting the best rate plus if you leave any items in the vehicle, we can retrieve them very easily for you. We will have the leaks inspected and repaired.
"Had a great time at Villa Del Sol"

We had great time staying at the villa.
Amazing views, clean place and great service.
Surinder R , Los Angeles CA | January 2020
"Most beautiful and fun vacation yet!"

Our group of 16 people had a great stay at Villa del Sol!
Transportation to and from the airport was timely and getting taxis into town was easy with the help of our concierge. The villa itself exceeded our expectations with spacious rooms, a beautiful pool, and amazing views from the whole villa. The walk to the beach was also short and beautiful as we could see all of the architecture in Pedregal. The beach felt like a private one and we even saw a humpback whale extremely close to shore! Our group is very excited to return again!
Cruiser64028215147 | January 2020
Management Response
Thank you for staying with us at Villa Del Sol! We are happy to hear you had a great time and enjoyed the beauty of Cabo San Lucas. We hope to welcome you back soon!
"Great house! "

This was a great house and Lola was great to work with.
Chris P , La Habra CA | December 2019
"Great Experience! "

I want to thank Lola for helping us have a great experience.
We absolutely loveeed the house and it was more than enough space for us. The concierge Angel was awesome at his quick responses and setting up transportation for us at anytime we needed. This is my 3rd time to Cabo and was one of my best stays I've had. Super close walk to the beach and only 5 minutes from the night life. Will definitely be recommending this villa!
Paisley C , Irvine CA | November 2019
"Well worth the price!"

My girls and I enjoyed a stay here for my bachelorette and the location, cleanliness and service with the concierge was amazing!
Katie C , Beaumont CA | November 2019
"This place is gorgeous!"

This place is gorgeous!
We loved the open floor plan and easy access to the city. The hospitality was amazing. The cleaning crew that came to help refresh our towels and tidy up the place was a major plus. Definitely will be back!! Thank you all Jessica, Luis (our concierge) and team!
Stanford D , Monterrey Park CA | October 2018
"This place was amazing"

This place was amazing, great location and view!
I would absolutely stay here again!!
Crystal L , Irvine CA | October 2018
"Paradise"

Group of 14, stayed during 5/31-6/3.
Had a great time. Close to shops, restaurants, bars, shops and beach. Villa was nicely decorated, clean and well maintained. Special shout out to our representative, Nik Reyes who made the whole entire booking process flow every smoothly. We were in contact since last Nov 2016 up until our trip recently. He oversaw the whole process from start to end. His communication and follow up skills were superb. He was very receptive to email/calls and was very accommodating when our group had requests/multiple updates and flight changes thru no fault of our own. He was very patient and detailed and provided excellent customer service on all levels. I would recommend cabovillas.com to everyone and choosing Nik as your rep if you can! :)
Kathy T | June 2017
Management Response
We are so happy to hear you had a great time at Villa del Sol. We are even more thrilled to hear how happy you were with our representative Nik. He has been with us for many years and really does know how to treat our valued guests. Nik and the entire team at Cabovillas looks forward to welcoming you back to Cabo again SOON!
"Perfect for a large family"

We rented this villa as one of two for our families to stay in during our wedding.
We had a group of 15 and they slept very comfortably. The view is amazing. You do have a pretty steep driveway and stairs to climb when you arrive so I wouldn't suggest for anyone who may struggle with that. This villa is also quite a ways from the front entrance of Pedregal. The house itself was amazing and our families really enjoyed their stay.
Jenni K , Kearney, Nebraska | May 2017
Management Response
We are so happy that you and your family enjoyed your stay at Villa del Sol. It really is a great house for large groups; being high on the hill has its advantages with an incredible view. We look forward to welcoming you back to Cabo SOON!

This villa is amazing.
We had 11 women stay here for a bachelorette party and we could not have been happier. The villa itself offers a lot of privacy between bedrooms. Each bedroom has a private bathroom attached to it. We had lots of space to sleep and lots of bathrooms to get ready in. We had a blast by the pool, grilling, cooking in the kitchen, and hanging out around the giant dining room table. It had great gathering spaces and was overall in pretty good condition. The Pedregal location was very safe, absolutely gorgeous, and so much fun. We walked in to town, down to the beach, and spent a lot of time by the pool that was heated to perfection. It was an easy and affordable taxi ride in to town as well. I can't say enough good things about Cabo Villas and their customer service. We were picked up from the airport in a van and paid for a stop over at Costco on our way to the villa. It was seamless and easy to find all of our girls and our ride. The transportation was clean and very professional. We arrived to delicious chips and salsa and margaritas to kick off the weekend. We also had Cabo Villas book us a chef. This was one of the best nights of the trip. We had so much fun coming down to taco night after getting ready to go out. The food was delicious and the chef was awesome. Any time we needed a taxi, help, or had an issue Cabo Villas provided us with assistance right away. I can't wait to go back and bring my husband! We loved this trip and the bride was incredibly happy with the weekend.
Gabrielle , Chaska | February 2016

Used the house for a bachelorette party.
There were 11 of us and all the girls had plenty of access to bathrooms to get ready. The space fit all of us comfortably and it was a quick can ride to get around. The views are amazing and we spent a lot of time whale watching from the pool. Yes, you can see whales swimming in the ocean from the pool. Also, the pool is heated. It was bliss.
Jennifer , Austin | January 2016
"Hate that we had to leave!"

The pictures and description really do this villa no justice!
Know before you go: *When I booked this place I thought it was through a private owner so I was confused when I received a message from two different agents, initially I thought some funny business might have been going on. Turns out it is managed by a company which was for the best. There were dedicated agents answering my questions within minutes and were always available by phone. They made everything super easy, making reservations at restaurants (in one case, they were able to have a restaurant called Templo opened up for us exclusively! at no extra charge!), offering tons of recommendations for attractions and eased any fears or confusion we had. *We were a large party of 15 but the house can accommodate up to 17. If 17 people had showed up there would have been 3 people in a king size bed, 3 people in another cali king bed, and 2 people on couch beds. Not a big deal, just be aware of that configuration for large groups. I will say that the couch beds were ridiculously comfortable and spacious, almost better than the real beds! *This villa is located in Pedregal which is a gated community in the hills above the main attractions. You have access to a private beach that is for Pedregal residents only and it was a very easy 5 minute walk down and a great workout coming back up. You can get into the main downtown without a taxi but it's windy and lined with cobblestone, so just pay the $3 pp for the taxi. Other than that the house was gorgeous, just perfect! We were greeted by the house manager and concierge with margaritas and chips and salsa, we received a tour of the house and our concierge let us know he was available for us 24 hours. The pool could be bigger and it was often very cold but that didn't stop us from diving in. Maid service came every other day, she was super friendly and thorough. I highly recommend having the private chef come in, at least for breakfast which was very inexpensive (about $15 pp). It'll take your experience in this villa t
Lizzy O , New York City, New York | July 2015
Management Response
We really appreciate guest feedback! Having our team of dedicated Cabo Specialist to answer any and all guests questions prior, during and after they travel is a great way to assure you get the most out of your Cabo vacation. Having a private beach just for Pedregal residents is a major plus to staying in the gated community. This lovely home can accommodate big groups of friends or family making it a great location for family reunions, birthday parties or just a luxurious getaway. With two king beds each sleeping two people, two queen beds each sleeping two people, one full sleeping two people and seven twin beds sleeping one person each, total of 17 comfortably sleeping vacationers. With its open layout and great patio area, this recently updated Villa is a perfect place to enjoy beautiful ocean views and relax by the pool.

These guys are cabo experts.
They helped arrange a phenomenal vacation for my pals and I. We rented a villa in the Pedregal, the villa had a lovely pool, a working grill, a great sound system and the water was filtered so nobody got montezuma's revenge. If you get the pleasure of having Cori help you plan your trip consider yourself lucky, she was great.
Steven , Los Angeles, CA | February 2014
"Very relaxing"

Cabo is ridiculously beautiful - this was our first time and I hope it's not our last.
We did a family/group vacation and chose to rent a house. The home was perfect for four couples and two kids - plenty of room. The kids loved the pool - the nights were cool, and the days are not hot, so the pool water gets pretty chilly. The house has a pool heater which made it the perfect temperature. We loved how wide the glass door opened to the outside - you felt like you were living outdoors. It was glorious. Housekeeping came everyday and kept the place spotless. The service of Cabo Villas was bar none. Our flight from Dallas was delayed to the point that the car rental agencies would be closed by the time we arrived in Cabo. We contacted Cabo Villas at 10pm on Saturday night in a panic. They got back to us, arranged for a shuttle for us at 1am and had the property manager on site with a snack and orientation of the house. Yes, 1 am. I highly recommend the house and the service agency!
A FlipKey verified reviewer , Austin | January 2014
Management Response
Thank you for your stellar review of Villa del Sol and of Earth, Sea & Sky Vacations (CaboVillas.com). With ocean views straight from the pool to five beautiful rooms sleeping up to 14, del Sol is a fantastic choice when coming to Cabo. Whether it's your first or fifth time to this great destination, del Sol is sure to please.
"Great service, great house - would definitely book again"

The service we received from cabovillas.
com was absolutely incredible. The house itself was perfect for my group. It slept a lot of people and had a large nice area to hang out. The house itself is nice, a tad old, but isn't a problem when you're in Cabo and want to spend all your time outdoors.
AAAA , CA | April 2012
"A great house for a fun week."

We received wonderful service.
The housekeeper was thorough and gracious, our concierge was always helpful, and we were welcomed to hour villa with homemade chipa and salsa and margaritas. The home was nice, with plenty of space for everyone. The location was a short walk to the beach and a short cab ride into town. What we liked best was the view of the ocean, and the only con was that the pool did not look really clean upon arrival.
UVAsenior , VA | March 2010