Reviews For Villa de la Playa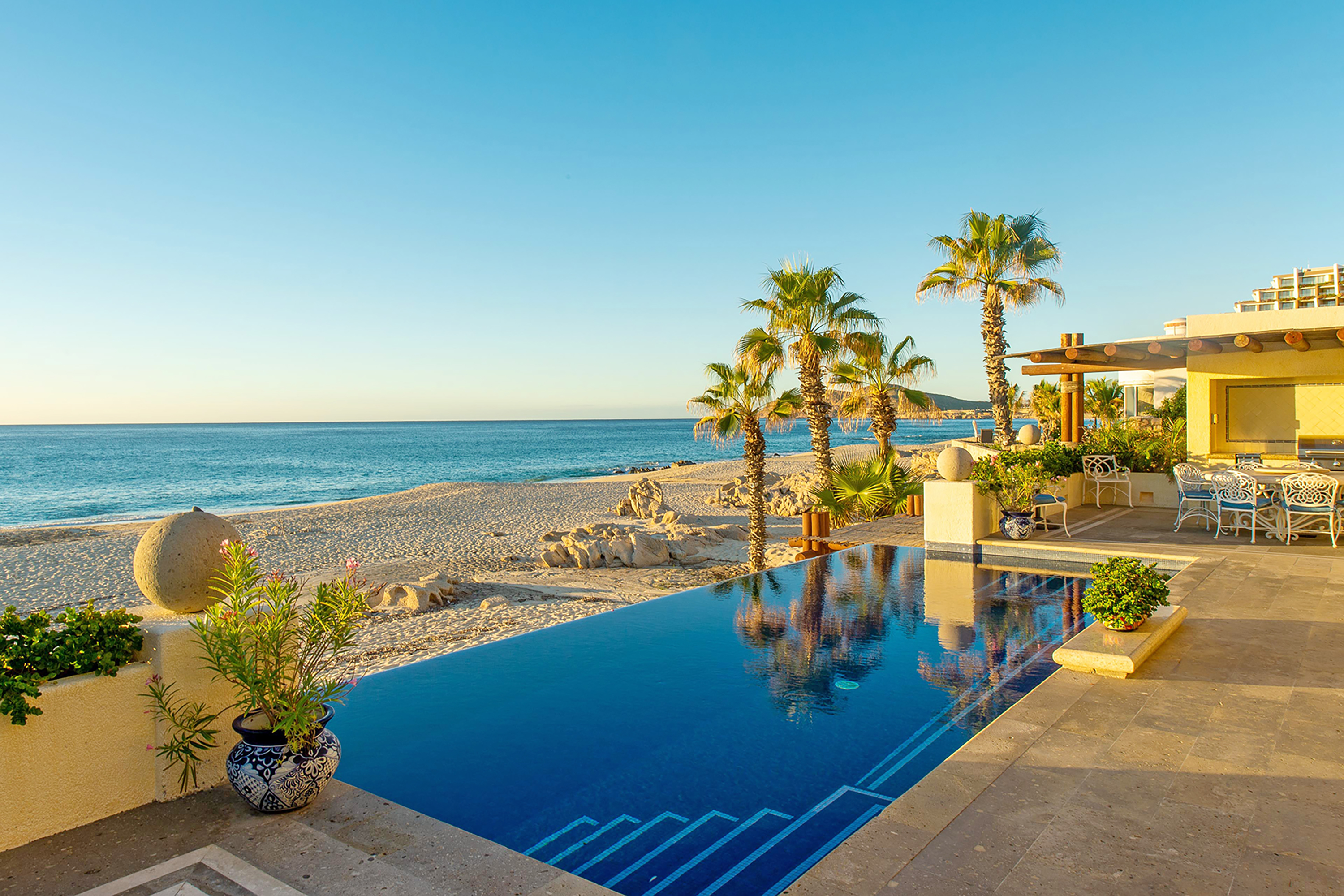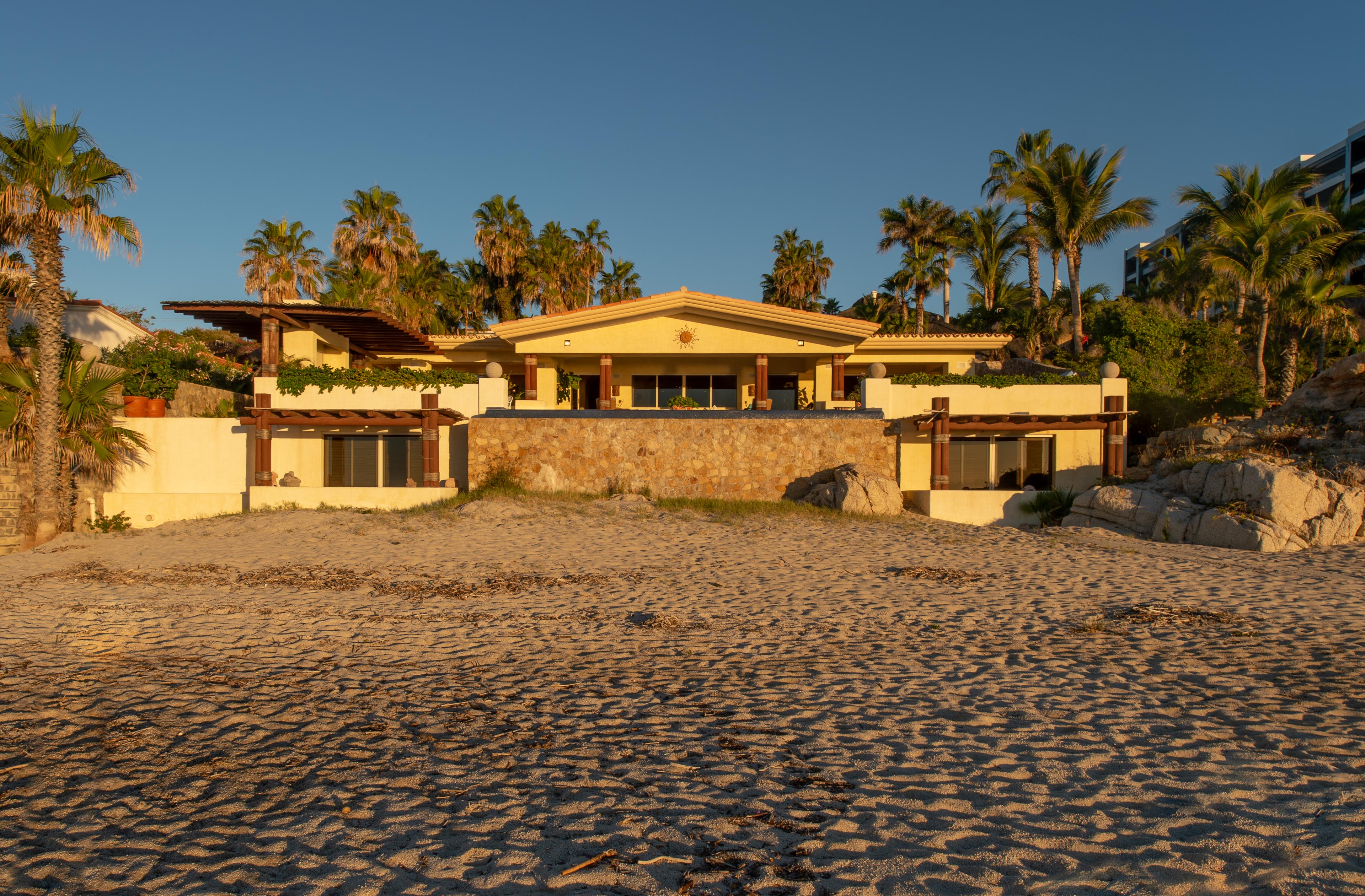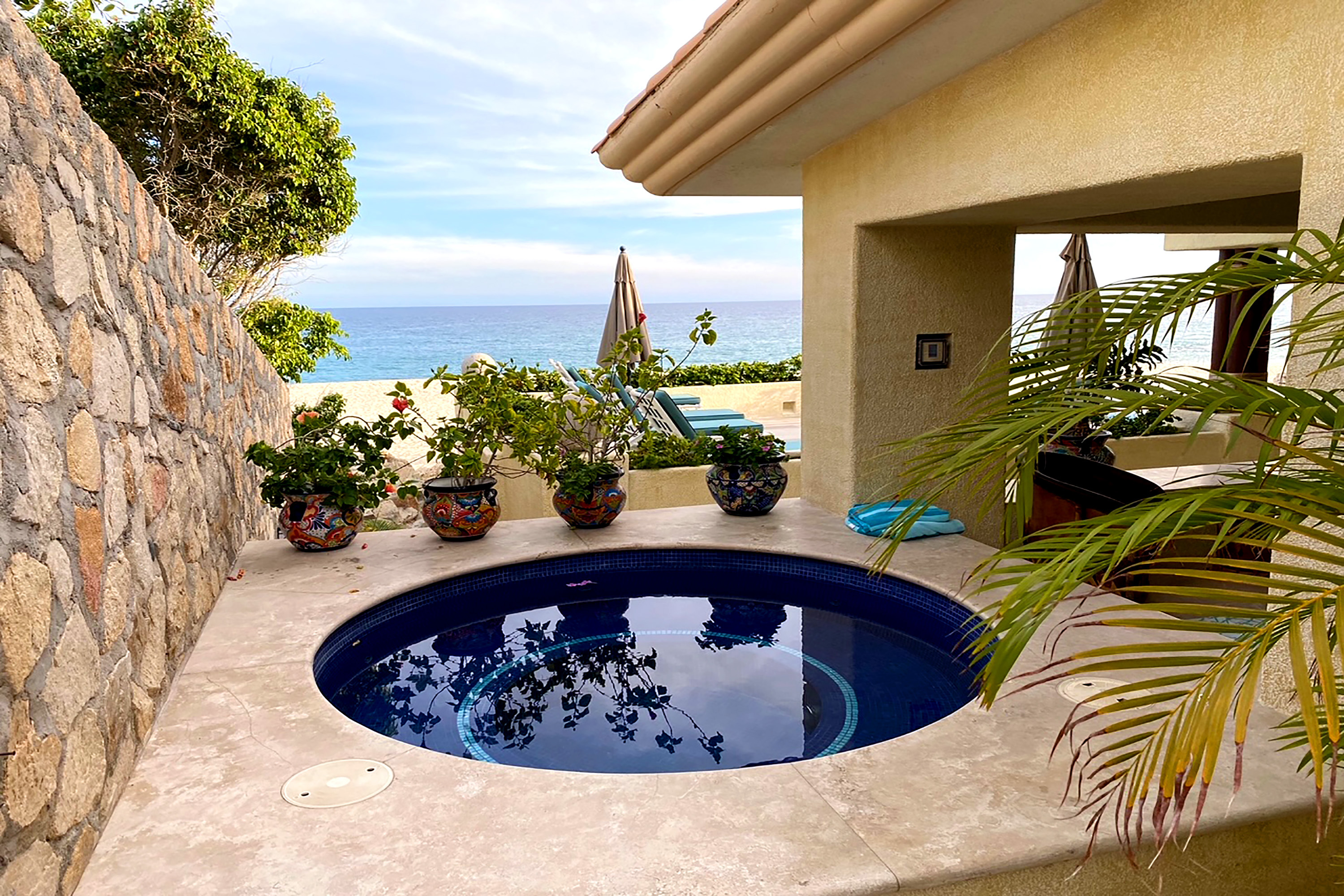 "Amazing beach-front villa with amazing service!"

We rented Villa de la Playa for my best friend's bachelorette party and had an absolutely amazing time.
The villa itself is gorgeous with pool / grill outside and direct beach access. We also worked closely with the CaboVillas team to coordinate everything from transportation to massages at the villa to a chef-prepared dinner at the villa. Everyone from our travel representative to our concierge to the drivers to the chefs were great. My only regret is that we couldn't stay a couple days longer. We will definitely be coming back!
Erika K | October 2019
Management Response
Thank you for staying with us at! We are happy to hear you enjoyed Villa de la Playa and hope to welcome you back to Cabo soon.
"Amazing property"

Amazing property on the beach.
Massive place with great areas to dine / swim / cook / relax. Private location which is peaceful albeit a taxi ride away from the town and other activities. Highly recommended overall.
Ben S , Bombay SW | October 2018
"Just what the doctor ordered"

I spent the week with a bunch of classmates and the whole stay exceeded our expectations.
It was relaxing par excellence. The location was terrific and Rodolfo was very responsive. We loved every minute of it. Our one regret: we didn't plan to stay longer. PS One suggestion: the DVD player is a Mexican DVD player; thus, our American DVDs would not work in the player. I would suggest replacing it with or adding an American one if the clientele is primarily American. Just a thought. Thanks -
JImboberino, Glendale, California | April 2018
Management Response
Hello, thank you for your feedback. We are glad that your stay exceeded your expectations! We would love to welcome your group back soon!
"Dream house. Period."

What a great time!
And what a beautiful villaâ€Ķ the house is simply STUNNING. I mean it. Multiply the pictures by 1000. You won't get close to the shock we had when we arrived. One of the greatest times of our lives, that's for sure. Also could not praise CaboVillas enough. Stunning professionalism. Not ONE problem during the whole process. Only solutions. (Thank you Nik!!!). We will certainly be doing business again sometime in the near (I hope!) future.
Marcelo I, Porto Alegre, Rio Grande do Sul, Brazil | April 2017
Management Response
We are so happy that Villa de la Playa made your vacation dreams come true! It really is a special spot! Nik and our entire team look forward to welcoming you back to Cabo again SOON!
"lacking tlc"

Don't know if you want to be at a place that doesn't care about up keep.
The gas grill is broke , hot tub doesn't have many working jets. When you check in they fail to give required code to enter the gated community, or home, you can find them in the owners manusl if you know to look. The phone system is confusing as well as the tv system, don't worry about it they may tell you if you speak Spanish. If you wish to watch different tv shows in different rooms you can't all tv must watch same channel. Wifi only works about 15 feet from the router so u must sit right out side the bedroom to connect.
dijackinc_13, york, PA | January 2014
Management Response
We here at Earth, Sea & Sky Vacations want to thank you for sharing your concerns as this helps us keep our properties in pristine condition. After seeing this review, we informed the property manager and the owner immediately. The gas grill was replaced, the hot tub was inspected and the problematic jets were fixed (hot tub runs smoothly now). We have received no further complaints about the villaWiFi can be spotty throughout all of Cabo, unfortunately, and is not a problem with this villa specifically--it's a problem with Cabo's ISP, TelMex. Telmex is currently working on expanding their coverage. If you ever have a question about how to operate a system in the house such as the gate, phone or TV, we urge you to contact your personal ESSV concierge who greets and shows you around the villa as they will be able to assist you with any problems and/or questions that you may have. They are also very knowledgeable of both the English and Spanish language. If they are for some reason unavailable you can also contact our 24/7 customer service number or the property manager of the house. This way, you will have at least three outlets in the event of villa problems. It is always our top priority that you have a fantastic, stress-free stay in Cabo. Please note that since this review was posted no further negative reports were made.
"Awesome house"

This is a great party house.
We had 7 guys on this trip and everyone had their own room. The place is very large and clean with nice furnishings. The pool overlooks the beach and was enjoyed by all. The location is halfway up the corridor so you definitely need a vehicle for going into Cabo etc however you can also cab it without any problem.
A FlipKey verified reviewer, Calgary, Alberta, Canada | July 2009
"Incredible Experience"

Villa de la Playa is an extraordinary location and property.
Situated right on the beach with waves ripping down the coastline at night creating a mystical experience. Located in a private neighborhood, the beautiful landscaping and charming interior design made our stay cozy and comfortable. Highly recommended!
A FlipKey verified reviewer, Boulder, CO | April 2009