Reviews For Villa Ladrillo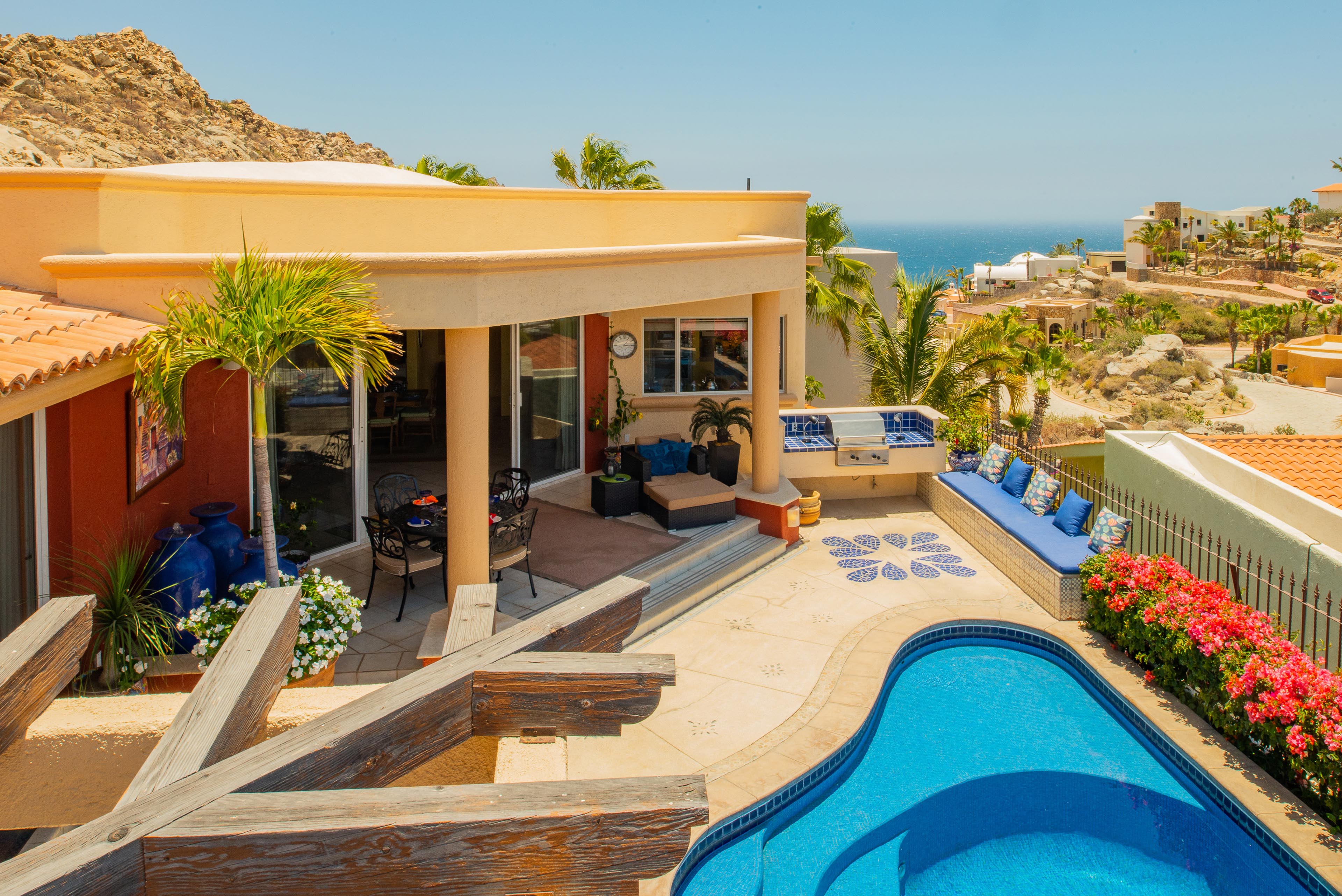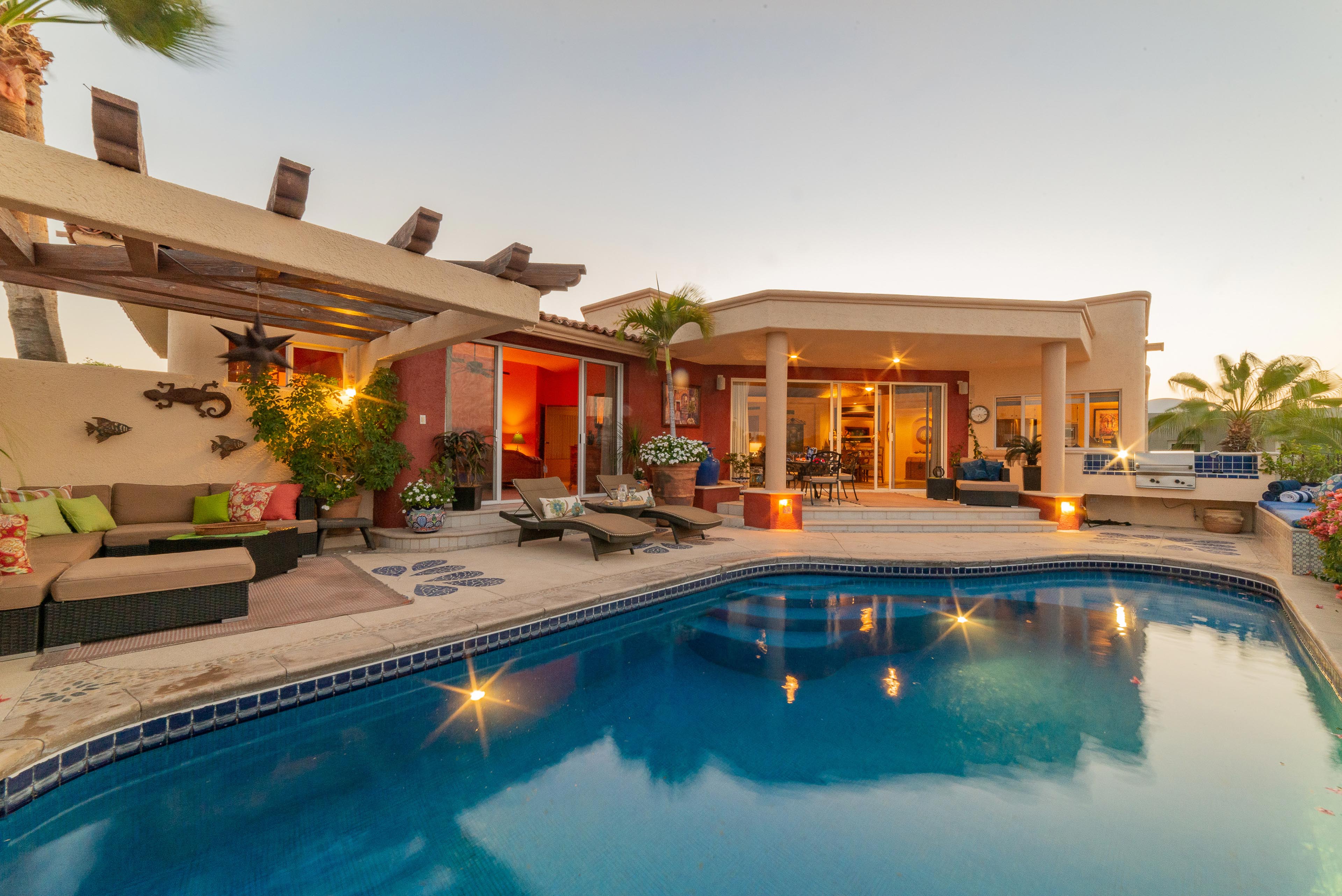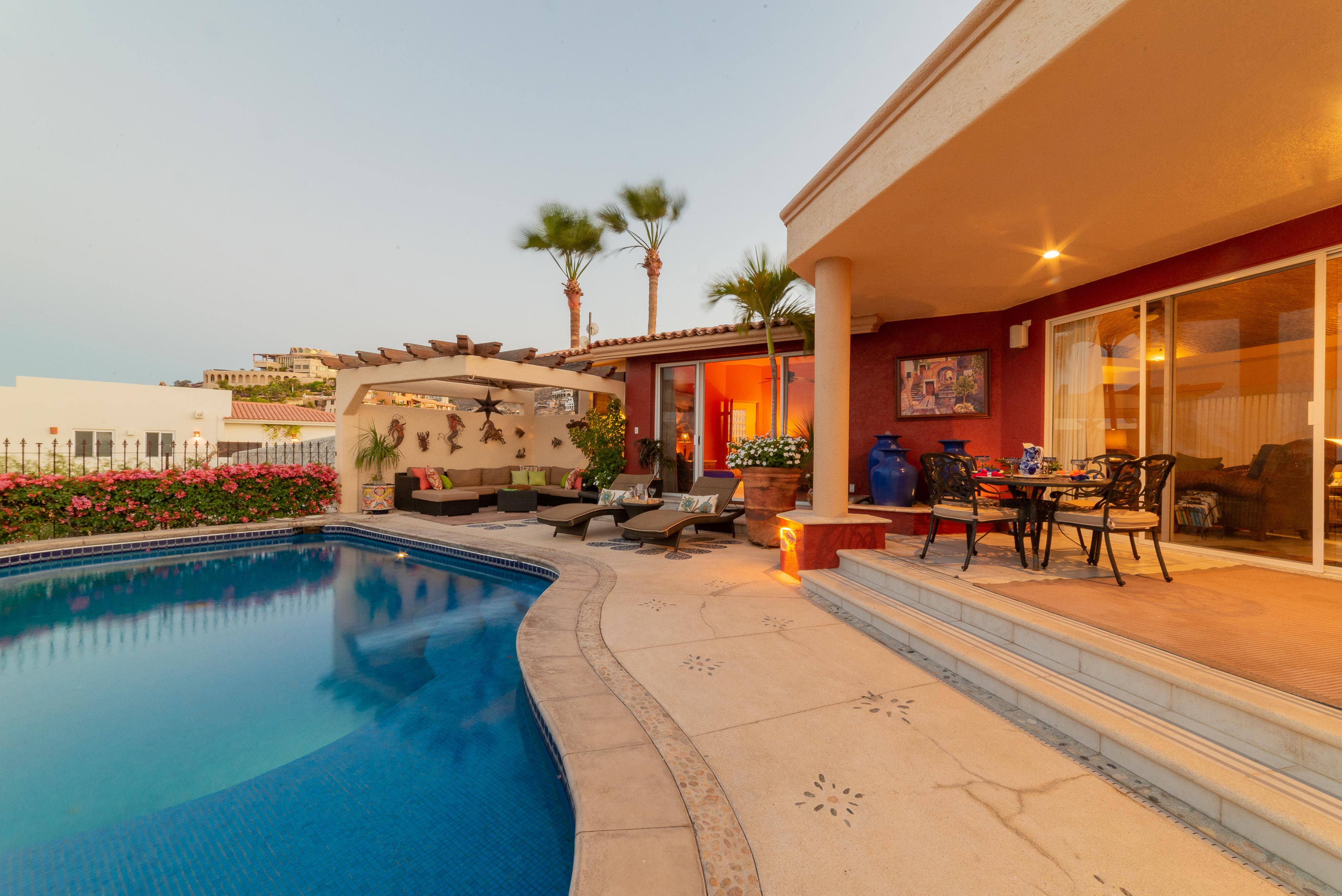 "BEYOND ALL EXPECTATIONS"

Traveling on a mission, we were not disappointed in any case.
Spot on villa. Great views. Giovani, our concierge was extremely helpful. Three days fishing,Lisandro Silva Cooking, premium weather, CABOVILLAS DOES IT RIGHT. FIVE STAR!
Brian K, South Port NC | September 2020
"Great house! "

This house is in an awesome location—Pedregal, which is safe, beautiful and close to a nice (non-swimmable) beach.
The pool is fun but small. The house is a bit dated, but has all of the amenities you need for a good trip (well-appointed kitchen, grill, roku for kids to watch TV). The only issue we had was some confusion on arranging a shuttle from the concierge (who was wonderful otherwise). We had massages at the house which we highly recommend! Overall, this was a great house in a beautiful location in Cabo!
Heidi M, Irvine CA | February 2020
Management Response
Thank you for staying with us at Villa Ladrillo! We are happy to hear you enjoyed the home and appreciate the feedback. We deeply apologize for the miscommunication with the transportation.

Lola was a great host!
She made sure I chose the right property that will suit our group. She also made sure I had everything so that when we arrive we wouldn't have any problems. The property manager Giovanni was awesome. Upon arrival he had chips and margaritas waiting for us. Whenever we needed anything I contacted him. He ALWAYS answered my phone calls and texts. I even called him at 4am for a taxi and he answered! Crazy! The villa was great. The villa was clean, well decorated and the furniture was nice! There were plenty blankets, towels and toiletries. The kitchen was well stocked! It even had plastic forks, spoons, cups and plates! Loved it because we were all guys traveling for a Fishing trip so we didn't have to do dishes! Overall we were all happy with our stay! Highly recommend going with this property or any property that Lola hosts!
Theodore, California | April 2017
"Amazing Villa"

Stayed here with a group of 7 for my spring break trip and we could not have asked for a better experience and service.
he Villa was very spacious and super comfortable. We had pretty much everything we needed and more. The pool area was beautiful and it had such an amazing view! The grill was an added bonus as well! All in all we had a great trip and when it was over nobody wanted to leave.
Muni O | April 2015
Management Response
It's great to hear that you had a memorable vacation getaway at Villa Ladrillo! This inviting and comfortable villa rental offers a convenient location in Pedregal, the premier private gated community in Cabo San Lucas - something our guests always appreciate. Our guests are also big fans of the open living area and lovely ocean-view pool terrace at this villa. We're thrilled to hear that the villa and our service met your expectations. Our goal is always to delight our guests with the vacation of a lifetime! When you are ready to come back to Los Cabos, we are eager to help you plan another amazing getaway.
"A fantastic house with all of the comforts of home!"

Staying in Pedregal is so comfortable and relaxing.
Villa Ladrillo is a very comfortable house. There were 6 of us staying there, ( 2 families) and it was very spacious. Easily could have had more! A beautiful pool and a gorgeous view was my favorite part staying there. It's so easy and convenient to go downtown Cabo from this house too. I recommend it highly!
Mark, Washington | February 2012
"The MOST beautiful place"

We rented several villas for all my wedding guests and Ladrillo was a lovely place!
My guests felt right at home in the spacious interior and were totally thrilled by the view from the pool. I would recommend this villa to anyone and we are already planning a trip back to Cabo for next year!
A FlipKey verified reviewer, USA | March 2010