Reviews For Villa Alegria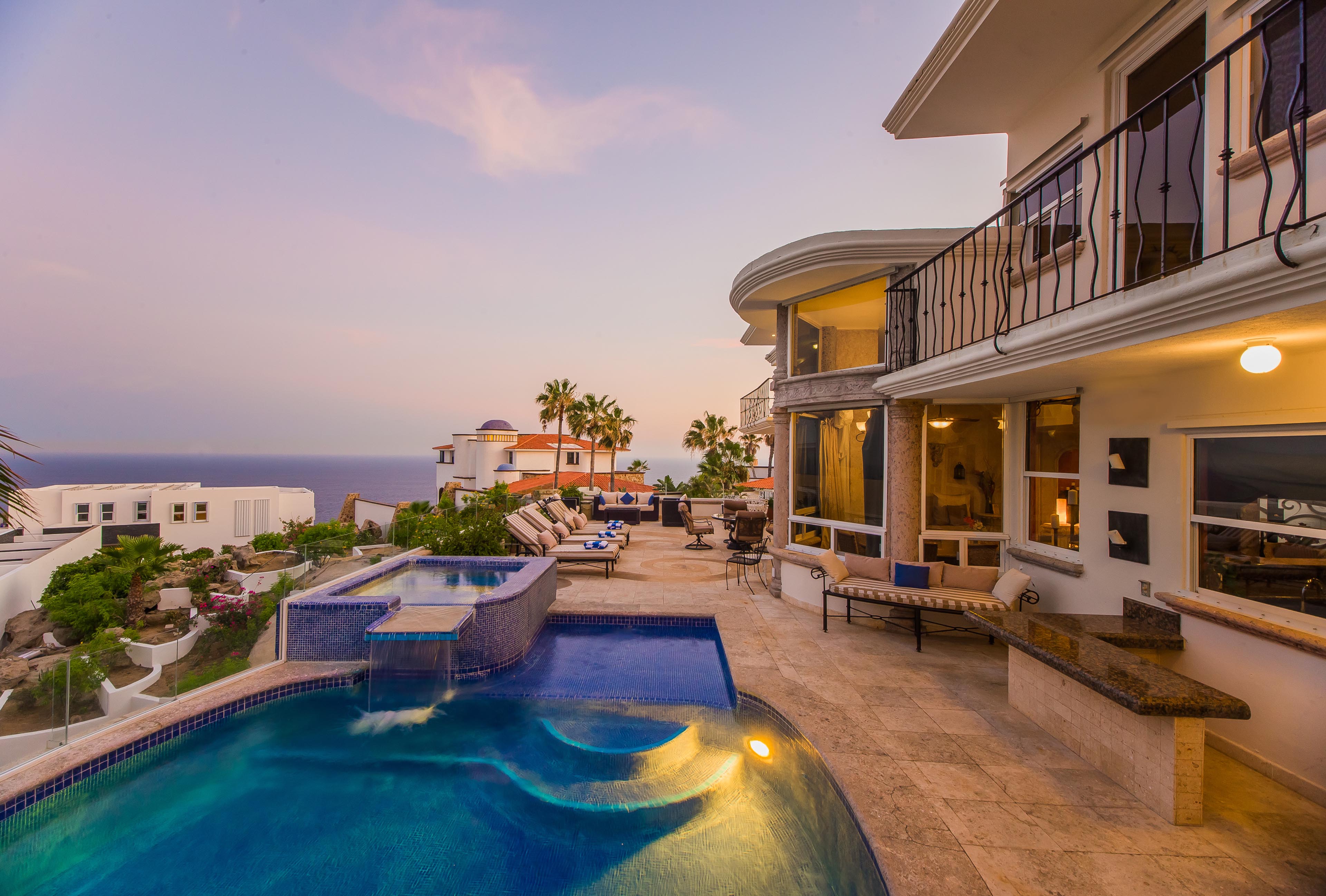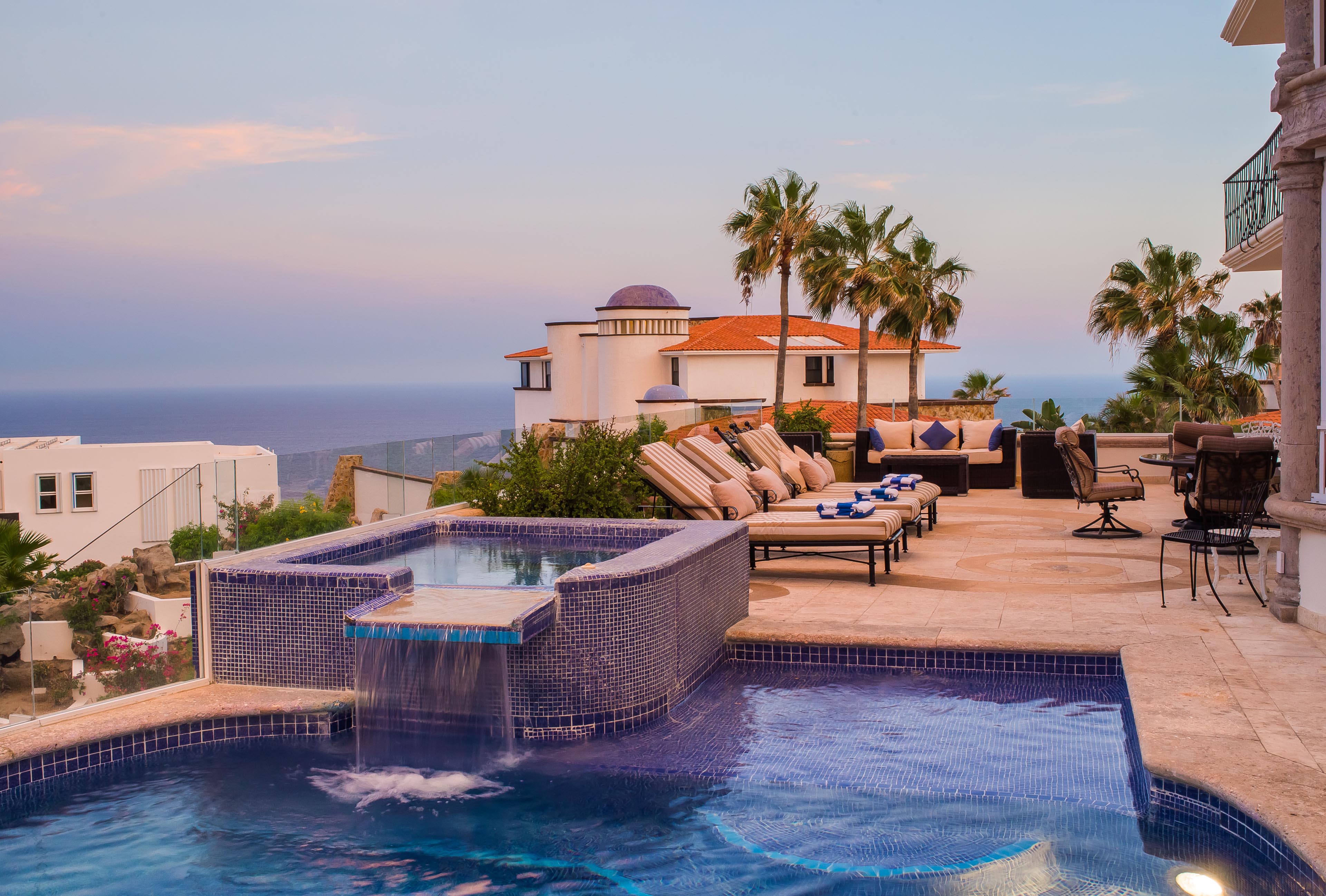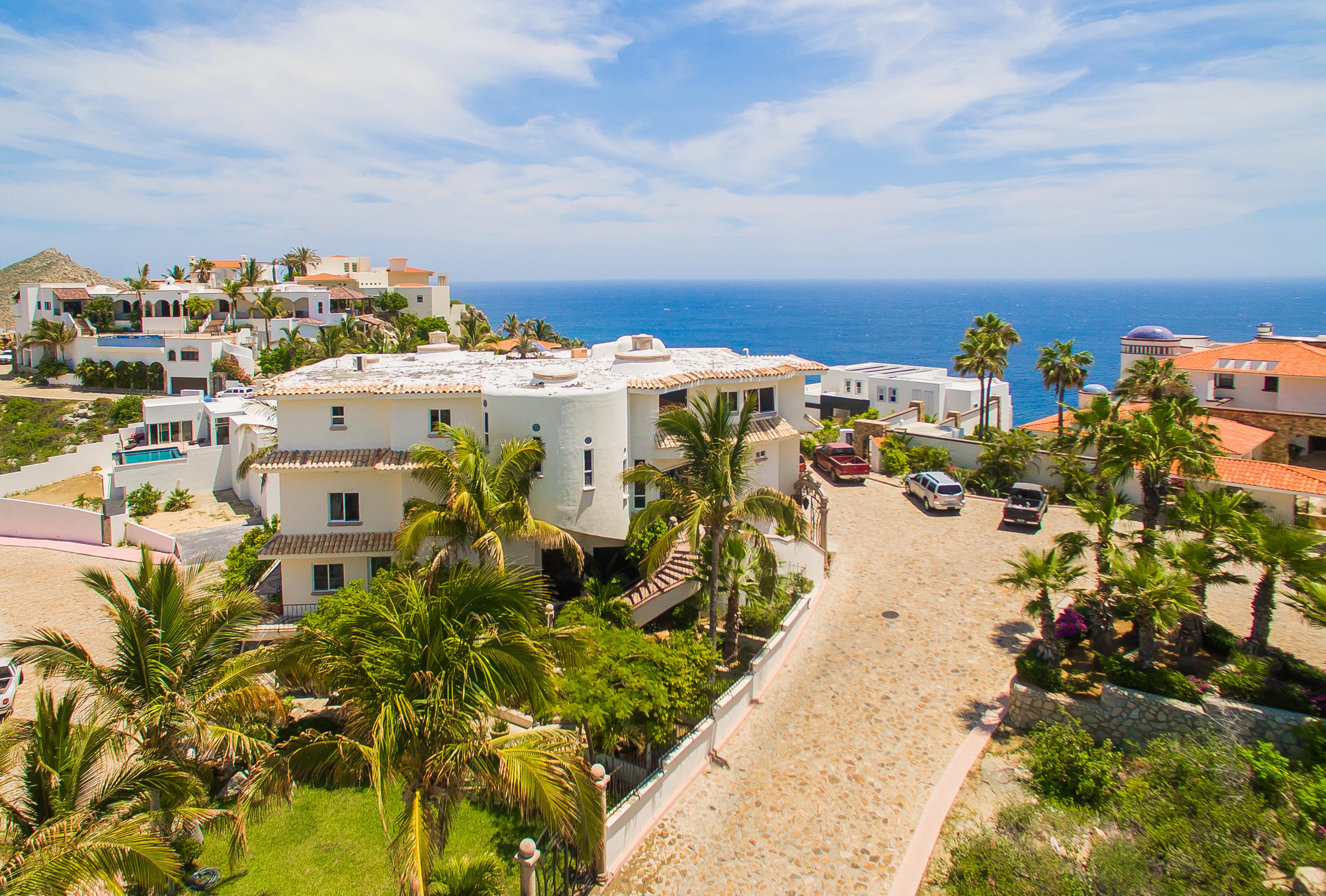 "Ultimate vacation destination"

Villa alegria surpassed every and all expectations that we had.
Upon arrival we were thrilled of how nice and spacious the Villa is once you see it in person. Attention to every detail of the staff was obvious and the architecture is phenomenal. Our group was a pack of 12 bros and each one of us had the vacation of a life time. Our personal concierge, Victor, made everything extremely accessible and every arrangement we made was anything but difficult. Downtown and the beach are just a short cab away and we were able to ride together in one van each time. Safety was no issue whatsoever throughout the duration of this trip. Villa alegria can be a great place for any group being that the exterior bedrooms provide an easy getaway for rest and relaxation. The pool and hot tub was the most popular area along with the comfortable couches that can double as beds. The maid and grounds crew were outstanding throughout the trip and helped make it a true vacation. I would advise visiting Costco on the way in to stock up on groceries and booze (they also sell liquor). Thanks to Nik at Earth, Sea, and Sky because he definitely hooked us up with a great villa in Cabo San Lucas, Mexico.
Kevin, Virginia | August 2012
"Best Cabo Trip Yet!"

I came down with 13 of my friends.
we were looking to surf, skim, and party. All those things were accomplished and we all had an amazing time. Villa alegria was a great house. everyone had a comfortable place to sleep (the couches are just as big and comfortable as a bed!). the house a great sound system as well, but watch out for noise complaints. the pool was a little smaller than we thought but it was great and not cramped when everyone was in it. the back patio was a great place to get rid of a hangover; lots of sun exposure. the internet didn't work and the concierge never came back to fix it (as promised), but the house has a desktop computer in already and that had internet so we managed. we were able to walk to town in about 20minutes from the house which was a major selling point for us (cut down on taxi cost). Definitley would reccommend this house for party people or families. Thanks Earth, Sea, and Sky! Reed Ferguson
KaboKillers561, FL | July 2012
Management Response
We are so happy to hear that you had such a wonderful time in Los Cabos! Villa Alegria is a fantastic villa for groups and we are ecstatic to hear it met all your needs. We are very sorry to hear about the WIFI. We contacted our concierge team to find out why they did not return to the villa and they were under the impression that the WIFI was working and they had provided a business card with the wireless information on the back. It may have been due to a miscommunication that they did not return to the villa. Please note that your concierge team and Earth, Sea & Sky Vacations, Inc. are available 24 hours a day during your stay, in the future if you don't hear back from someone give us a call and we will remedy the problem ASAP. We look forward to working with you in the future!
"Great experience all around - property, activities, service, wea"

The villa was beautiful, we had 9 people and we all had plenty of space both inside and out.
The decor in the villa was very nice, although the kitchen could use more (limited storage/Tupperware, steak knives). The view of the ocean was fantastic, we saw no less than 30 whales from our pool deck and every day the weather was perfect. We also always felt safe, never thought twice about our safety. We utilized the chef services once and wish we would have used them more, the food and service was fantastic and it really was a great value when you compare to going out to dinner. The housekeeping services were thorough and the villa support (Fernando) was very responsive and helpful, he helped coordinate many of our outdoor activities, reservations, and taxi's. One surprise - many places didn't accept credit cards so we needed more cash than we thought, and the taxi rides add up so be prepared. We would definately return!
Spring breakers, MN | April 2012
"This was a fabulous family vacation, especially with small child"

House needed more kitchen material.
.was poorly equipped. House needed to be updated a bit...looked worn in a few places The villa was manageable, but would be excellent if you had children aged 6 and older. Too many steps for older folks and toddlers. But all in all, my family had a wonderful time together and enjoyed ourselves immensely. The chef services that we contracted for really helped make the trip smooth and easy, especially in light of the fact that we had 1 7yo, 1 3yo, and two babies.
Dr. Bob, MD | February 2012
Management Response
Thank you for your valuable feedback! We have forwarded your feedback to the owners of the villa so they can take it into consideration. We are happy to hear that you enjoyed the villa and had a wonderful vacation with your family! We look forward to working with you in the future!
"Villa alegria was amazing as was the service!"

Beautiful property, lovely people.
The staff was very helpful in catering to our needs.
alaska101, Alaska | November 2011
"Amazing!"

My husband and I came to Cabo for a 4 day weekend with 11 of our friends to celebrate my 30th birthday.
Upon arrival to Villa alegria, we were giddy with joy at how much nicer this villa was compared to the photos we had seen. Don't get me wrong, the photos were nice, but they definitely did not do this villa justice. We assumed we were getting a great villa, but we ended up with an amazing villa and could not get over how perfect this place was! The villa had so many different areas for people to relax and hang out that you never once felt cramped. The pool was a nice size, maybe not as big as some of the pools at other villas we'd seen online, but it was perfect for our group. There are 3 main bedrooms in the house that are very nice and then you have 4 bedrooms around the house by the pool on other levels. I would say the 3 mains bedrooms, especially the master are definitely the nicest, but the 4 around the house by the pool are still nice and secluded and offer more privacy. The only issue we had was with the refrigerator, it never seemed to get cold and some of our food was spoiled. We assumed it was because we had stocked it so full that it would take a day to cool off, but it never ended up getting chilly. The freezer worked great though. I would recommend having your driver stop at Costco on the way to stock up on booze and food because once you get to villa alegria, you won't want to leave! We went to town one night for dinner, but I could have easily stayed at this villa the entire time...it was so cozy! Overall, our stay was a great experience the reservation company we worked with (Earth, Sea, and Sky Vacations) were completely hassle free and 100% accommodating. Thanks for an amazing trip Kassi!!
A FlipKey verified reviewer, Cabo | August 2011
Management Response
We are so happy to hear that you had a fantastic vacation! What a great place to celebrate your 30th!! Regarding the refrigerator, if you stock it with many warm beverages it will take a few days for the refrigerator to cool the items. Our Cabo team is more than happy to provide an ice chest filled with ice to immediately cool down any beverages you may have. Once they are cooled they are fine to put in the fridge. We also offer pre-stocking where we can stock the fridge with cold beverages and food to be ready for your arrival. We look forward to working with you in the future!
"Perfect Vacation Villa in Cabo San Lucas"

Our party stayed at the Villa alegria from Thursday July 21-Monday July 25, 2011.
We were a group of 7 males, each with their own room. Never once did the villa feel too big or too small. Pros: Safety-The villa is located in the private community of Pedregal, with security at the entrance and security guards that drive around the neighborhood. Location-Located at the top of the hill, the views were amazing. Layout-Four our group, the layout was great. There are 3 bedrooms in the main house and an additional 4 bedrooms outside and downstairs. If it had rained, this could have been annoying, but the weather was great and the privacy it provided was great as well. Outside-The pool and spa area are great. Lots of chairs and umbrellas to lay out with. The grill was very convenient for Bbq's. Common area-The kitchen was large and spacious with Viking appliances, the living room had a big screen tv with satellite cable (we watched the Universal Channel with English movies), the pool table was well kept and provided hours of entertainment. Cons: There were a few items that could have been better. First, it is between $15-$20 each way into town via cab (nothing you can really do about this). All of the pool cues were broken except for 1. These should be replaced. The fridge took ~1 day to get our beers cold (solved this by putting them in the freezer, not that big of a deal). The outside speakers didnt work when we arrived and Fernando never fixed them. Luckily one of our guests is an electrical engineer and got them to work for us. The wireless internet did not work all weekend and no one came to fix this (the computer did work with internet access, but the office is on the 2nd floor and out of the way). Overall, we had a great stay at the Villa alegria and would definitely recommend it to anyone looking for a place to stay in Cabo with a large group.
Uclaboy82, CA | July 2011
Management Response
We are happy to hear that you enjoyed Villa Alegria! It is a fabulous villa for large groups. We forwarded your feedback to the owner and they sincerely apologized for the inconveniences you encountered. They have assured us that all issues have been addressed. Regarding the outside speakers, we were told that they do work but with low power since the Pedregal strictly prohibits excessive noise. We look forward to working with you in the future!
"Incredible location"

I really liked the Villa.
It seemed much bigger on the website. Didn't like the 4 suites outside of the villa and either did those who stayed there. One or two of the bathrooms in the outside suites kept clogging up in the shower and sink. Overall the price was right and the villa was comfortable. The furniture needs replacing in some of the suites and in the livingroom area.
A FlipKey verified reviewer, San Francisco | July 2011
Management Response
We are happy to hear that overall you enjoyed the villa. We agree, it has a great location! Regarding the clogging issue, we have notified the villa owner and they are looking into the matter immediately. We are sorry to hear that you didn't like the unique layout of suites 4-7 being separated from main house. These bedrooms are accessed from the outside balcony, which we advertise on our website. We have many other villas that can accommodate 14 guests that we are sure you will love!
"Absolute Paradise"

Villa alegria is absolutely the best way to go for large groups.
Just came back from celebrating my 40th birthday with seven of my close friends and family and what a great experience we had. We arrived at the airport and were quickly greeted by our private transportation who then drove us to Costco to stock up on food and drinks. We received impeccable service from the driver who helped us with the cart and loading the groceries in the van. Upon arriving at the villa it becomes quite clear that we had just been introduced to paradise. The villa is centrally located in a private community with breathtaking views of the Pacific Ocean. Beautifully decorated and extremely clean and comfortable. The floor plan is made for entertaining, socializing and lounging. Snuggle up on one of the many comfortable couches, shoot some pool, cook a delicious meal in the well equipped kitchen, listen to some music on the great entertainment center, relax in the hot tub, cool down in the pool, BBQ outside, workout in the gym or soak up the sunshine on the lounge chairs. This villa has it all. The house staff and the concierge were extremely friendly, helpful and accommodating. Thanks Fernando for your quick emergency response. Lover's beach was not too friendly to one our guests. The beds were comfortable and all rooms come with their own separate and private bathroom facilities. Our overall experience was excellent. I would definitely recommend Villa alegria to anyone who wants to experience absolute paradise. Life doesn't get much better than this!
JJ Bird, California | May 2011
"Viva Villa alegria"

Awesome place with great views.
Everything you need to have a blast with friends and family. Wireless internet, satellite tv, ipod dock, outdoor speakers, gym, huge master...you name it, this place has it.
A FlipKey verified reviewer, phoenix | April 2011
"Winter getaway to Cabo Villa"

We stayed at Villa Allegria from January 15th-22nd of 2011.
The house was exactly as advertised on the website www.cabovillas.com. Service was excellent including transportation from the airport, the daily made service, to our main point of contact while in Cabo. When we arrived at the house Victor showed us around and how to work everything and provided us with his cell phone number. He was available 24/7 to assist us with anything from cab rides to excursions or even just questions. The shower in the master suite does not have good water pressure and basically none if other showers are running but that is the only with the house that we had. At the beginning of the week there were 11 of us and at no time was it the least bit crowded.
CJ-Mass, Raynham, Massachusetts | February 2011
"Cabo Doesn't Disappoint"

Our family group ranged from age one to sixty-five, and each of us loved our week at Villa alegria.
The villa itself is beautiful, and the view from the large terrace is breathtaking. We appreciated the comfortable beds, great patio furniture, pool & jacuzzi, spacious kitchen and bathrooms, comfortable air-conditioning (hardly needed), and free phone to the United States. Pedregal provides many options for hikes to the beach or over the hills. The private beach for Pedregal residents is just spectacular for sunset-viewing. There were just a few problems: Persistent, tiny ants in various locations; a terrible, unusable shower in room #4; and slippery-when-wet surfaces for kids around the pool. Overall, we thought our vacation experience was just about perfect, and we'd be thrilled to return to Villa alegria sometime.
Satisfied Traveler, MN | December 2010
"Palace in the Pedregal"

Earth, Sea and Sky.
.all can be found at Villa alegria. We had our families join us for our wedding in the Pedregal. The villa was able to accommodate 14 and everyone had a blast. Location has scenic views and ample room inside and out for taking in all that Cabo has to offer. What is preventing me from rating it higher is as follows: The aC unit that cools the 3 bedrooms in the main house was broken, 3 days of repairs could not fix it and the unit needs to be replaced entirely. This made for uncomfortable sleeping. Water pressure is pretty low at times during the day, showers can take a bit for warm water to flow. Some repair to cabinets was required upon arrival and the local maintenance team corrected it immediately. I recommend a thorough walk thru upon arrival and be assured they will correct any needs. Top notch guest service from Essv and our entire family was thrilled!!
MC & DC, USA | September 2010
Management Response
Thank you so much for trusting ESSV with your wedding. We are so happy that we were able to correct the issues to your liking. Since you checked out, the house had a thorough inspection and we are confident that all issues have been resolved (except the water pressure, which is impossible to fix unfortunately). We look forward to welcoming you and your new bride back to Cabo SOON!
"amazing"

he house is wonderful had an excellent view and exclusive area
A FlipKey verified reviewer, LAREDO TEXAS | August 2010
"Awesome house with awesome service"

This place was perfect.
Such a huge, open area to socialize. Nice, clean bedrooms. Good stereo with iPod dock and outdoor speakers. It was hard to leave. The outdoor deck had great seating and great views of the Ocean. The staff was very friendly and helpful. They really made everything easy for us. The daily breakfast made to order was perfect. No need to go into town when you can, very affordably, have a great chef come to your house. A stellar vacation!
Chris, CA | June 2010
"Big House, Good Friends, Relaxing"

I have stayed in 4 Villas and this one was great.
Well decorated, very usable space, incredible view and tons of space to relax. If you are going with a group of friends or couples or even families you will not be disapointed.
A FlipKey verified reviewer, San Diego | June 2010
"Wonderful!"

Very clean, love the decor, everything was perfect!
Cabo 2010, Illinois | May 2010
"Great place to relax"

Our stay at the Viila Alegria was great!
Everyone at Transcabo treated us like KINGS. I would tell everyone going to Cabo to use Earth,Sea and Sky Vacations as it's a first class operation.
dennisw, CA | May 2010
"Perfecto"

We have traveled to Cabo every year for the last eight - we are a group of guys who come down to relax and play golf.
The casa was beautiful and the service from Ricardo was, as usual, way above and beyond. We will be back in this casa again next spring.
A FlipKey verified reviewer, New York | April 2010
"Spacious villa"

The home is great, the staff was excellent.
My only wish is it was a little closer to the town, but other than that everything was superb - just rent a car!
A FlipKey verified reviewer, Chicago | April 2010
"WEATHER WAS SPECTACULAR"

We stayed at the Alegria with our group of 12 and had plenty of room for more.
he staff could not be more helpful in making our trip so relaxing.The weather was 2nd to none as we did not see a cloud.I would high recommend using Earth Sea and Sky as the place to get information on staying in the Baja.I would also recommend anyone staying in Pedegral to get a rental car or van, based on the ammount of people in your group.We will all be going back soon. Jonny Cool New York
A FlipKey verified reviewer, New York | April 2010
"relaxed stay"

antastic views excellent house staff
A FlipKey verified reviewer, marin county ca. | March 2010
"My first trip to cabo"

Everything really was wonderful, the house was nice and spacious the one problem we had was that the rooms were really hot and we couldn't get the air turned down from 80 to 60degrees.
The hot tub was relaxing and the pool and pool table was an extra treat...We absolutely loved our chef services from dennis catering the french toast was amazing all in all we had a great time!
jessie1, ok | October 2009
"Great place for family get-together!"

Our family spent 8 glorious days at this home which overlooks the Pacific Ocean.
The location was perfect. We were close to town and close enough to Costco and Walmart, which made grocery shopping easy and affordable. The mall and pier was just a short walk away as well. You could even get a water taxi from there to go and see the arch and area beaches. The neighbourhood, Pedegral, is beautiful and we enjoyed exploring the area and seeing the sights from atop of Cabo. Although we had an awesome time staying at this property, there were a couple of things that need improvement. First of all, the air conditioning was not good at all in the upstairs part of the house, hence it was hot in the bedrooms at night for sleeping and for putting kids down for naps during the day. It was cool enough on the main level but air circulation wasn't working well in order to keep the upstairs cool as well. Also, water pressure is very poor, which made it difficult to shower. The master bedroom NEVER had hot water in the shower, not once - just the bathtub, which was very frustrating. The pool was cleaned but not every day and there were paint shavings from peeling white paint floating all over. The staff (cleaning and outside maintenance) were very friendly, however, and did a good job when they were there. All in all, we were very happy with the house and found it to be a great experience and awesome vacation!
C. Kirk, ON, Canada | October 2009
"Stay here, you won't be disappointed."

Villa Alegria far exceeded my expectations in every respect.
I planned a long weekend for 10 friends and the villa worked perfect for our group. The location was ideal, both for Pedregal beach and the town/marina. However, we spent a significant portion of our trip at the villa; the outdoor area was very comfortable and was complete with incredible views of the Pacific. We're looking forward to returning to Cabo and Villa Alegria. Also a big THANK YOU to Marsa Kelly at Earth, Sea & Sky Vacations who made our trip very easy to plan!
E. Cady, CA | October 2009
"Review of Vila Alegria"

We had a graet time stay8ing at V.
. The staff was most accommodating and our Concierge was professional and courteous and very helpful assisting us with making our plans throughout Cabo.He recommended great restaurants and took care of all of our ground transportation. Our property manager dropped by several times and was very pleasant and nice. I would prefer all the rooms be inside the house instead of going outside and downstairs to certain bedrooms but it still worked out fine. The location and view of the Pacific was amazing. We sat poolside and watched the cruise ships come into the Marina. Two of the bedrooms were not as well air conditioned as the rest of the Villa. Otherwise everyhthing else was perfect.
A FlipKey verified reviewer, Maryland | October 2009
"Awesome Villa, great for groups!"

We had a group of friends all staying at this Villa and it was perfect!
There was a nice open floor plan in the main house. Great patio space with BBQ and gorgeous view. And the sun settled behind the house, allowing shade in the afternoons for those of us who didn't want to get burnt. Kitchen was big and spacious. The Concierge, Carlos always picked up his phone when we had questions and was eager to help us with anything we needed. Maid service was awesome in getting the place cleaned up for us each day we got back. Car rental is a must-have! Overall, a phenomenal experience. We're looking forward to making it back there! P.S. We went across the driveway to the neighbor's house. It was much bigger with a 180+ degree view of the ocean... but each common room was enclosed, separated by walls. We preferred Villa Alegria much more for it's upgraded kitchen, open floor plan, and suitability for large gatherings. (And also, they paid 2x more for their place!)
Mylien C., CA | August 2009
"Villa Alegria"

We loved our stay at Villa Alegria.
It was a lovely home w/ a great view and fun outdoor area. There was plenty of room so that we were all able to feel like we had our own space, even w/ 14 of us. The walk to and from town wasn't too bad, even though it is a definite trek back up the steep hills. It was very peaceful and we hardly heard our neighbors or the construction that was going on. Our only gripes- the A/C in the master suite didn't work and we had to fiddle w/ it and it took 3 days before it "kind of" turned on. The kitchen could use some more supplies. The worst was that a couple of the rooms had bedbugs and we were bit by them. I'm not sure if that's just to be expected in Mexico though. Anyhow, our stay was wonderful overall, and we would love to come back to this specific villa.
nursebam, WA | June 2009
Management Response
We are so happy that you enjoyed your stay at Villa Alegria. We have done a thorough evaluation of your report and are happy to say that the house is free of bedbugs. Perhaps you were bitten by mosquitos or sand fleas, as there were no traces of the bugs found by a professional pest control company. Additionally the A/C issues in the master suite have been resolved. Villa Alegria is in great shape and we have no doubt that other clients will enjoy it as well. We look forward to assisting you with your next vacation at Villa Alegria, please contact Julie Byrd to assist in booking your next stay, so that I can offer you a special repeat customer discount in appreciation of your feedback.