Reviews For Villa Tranquilidad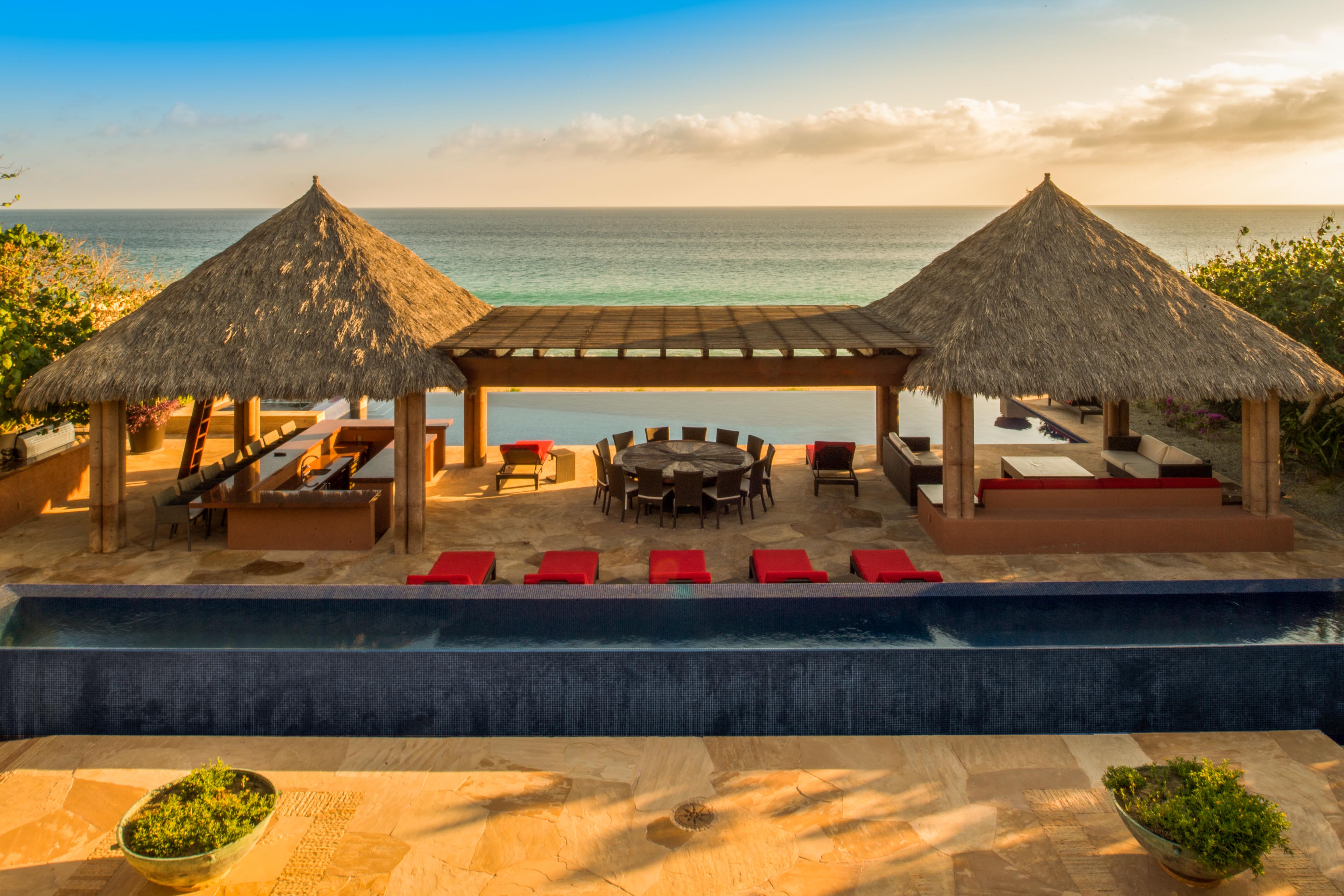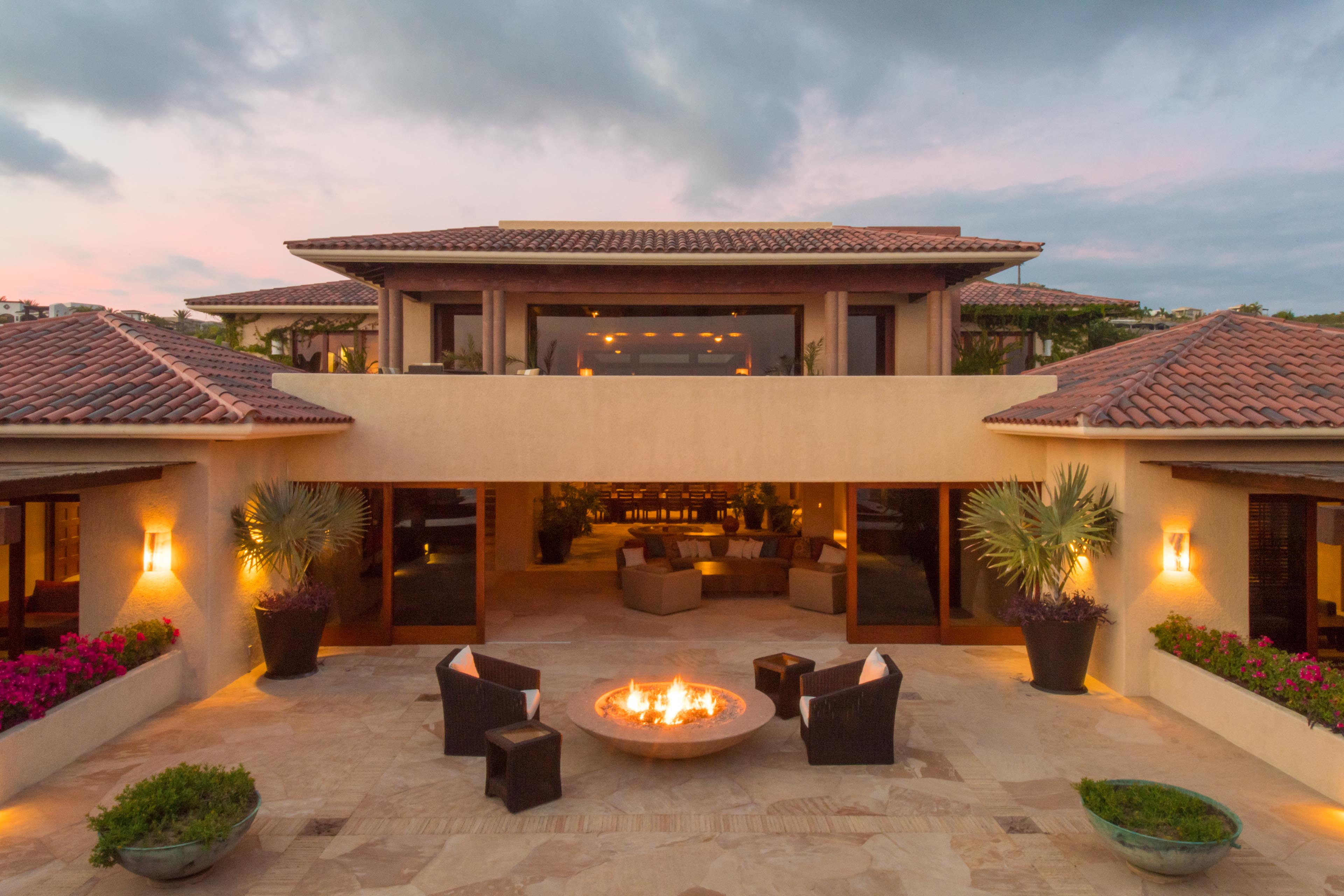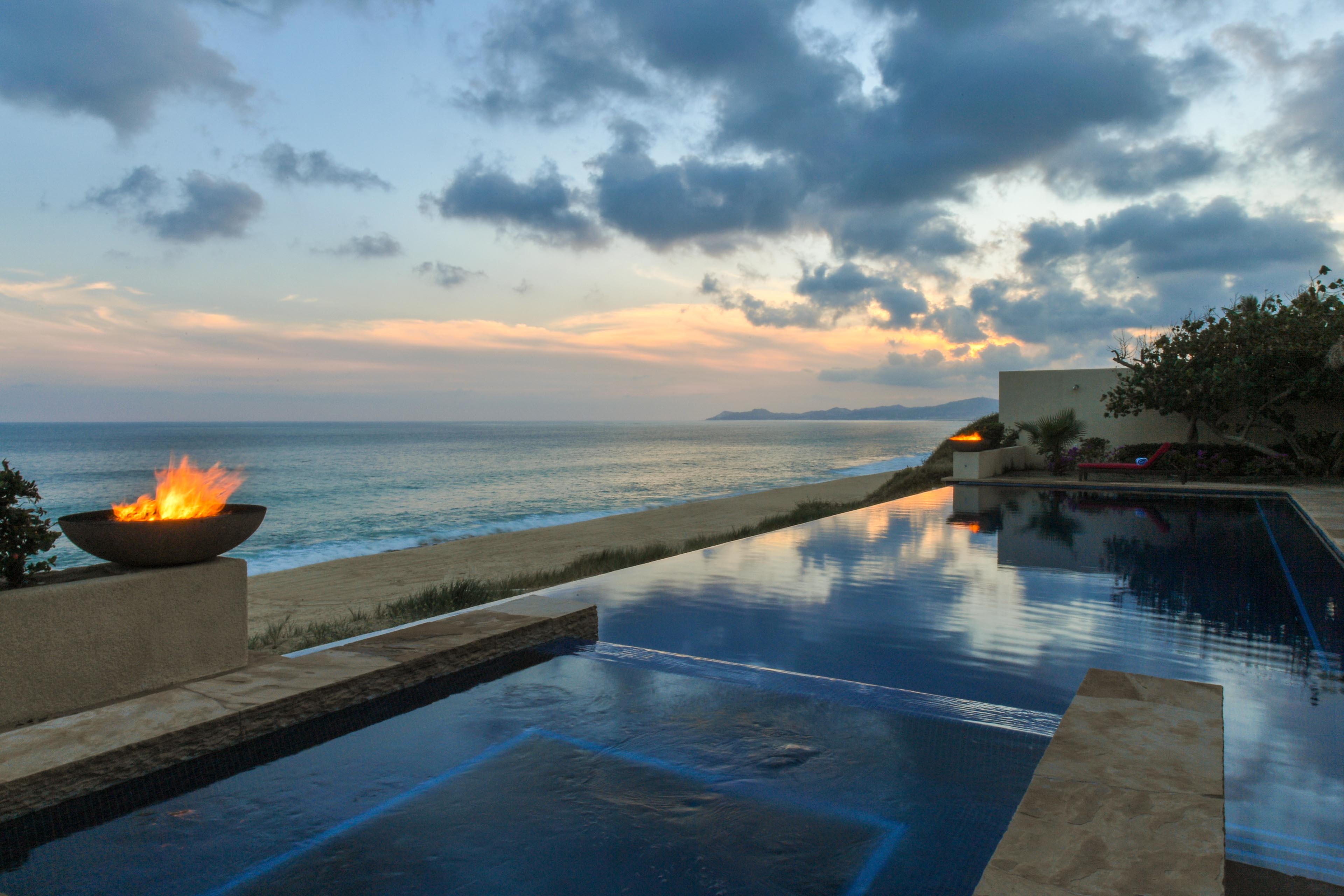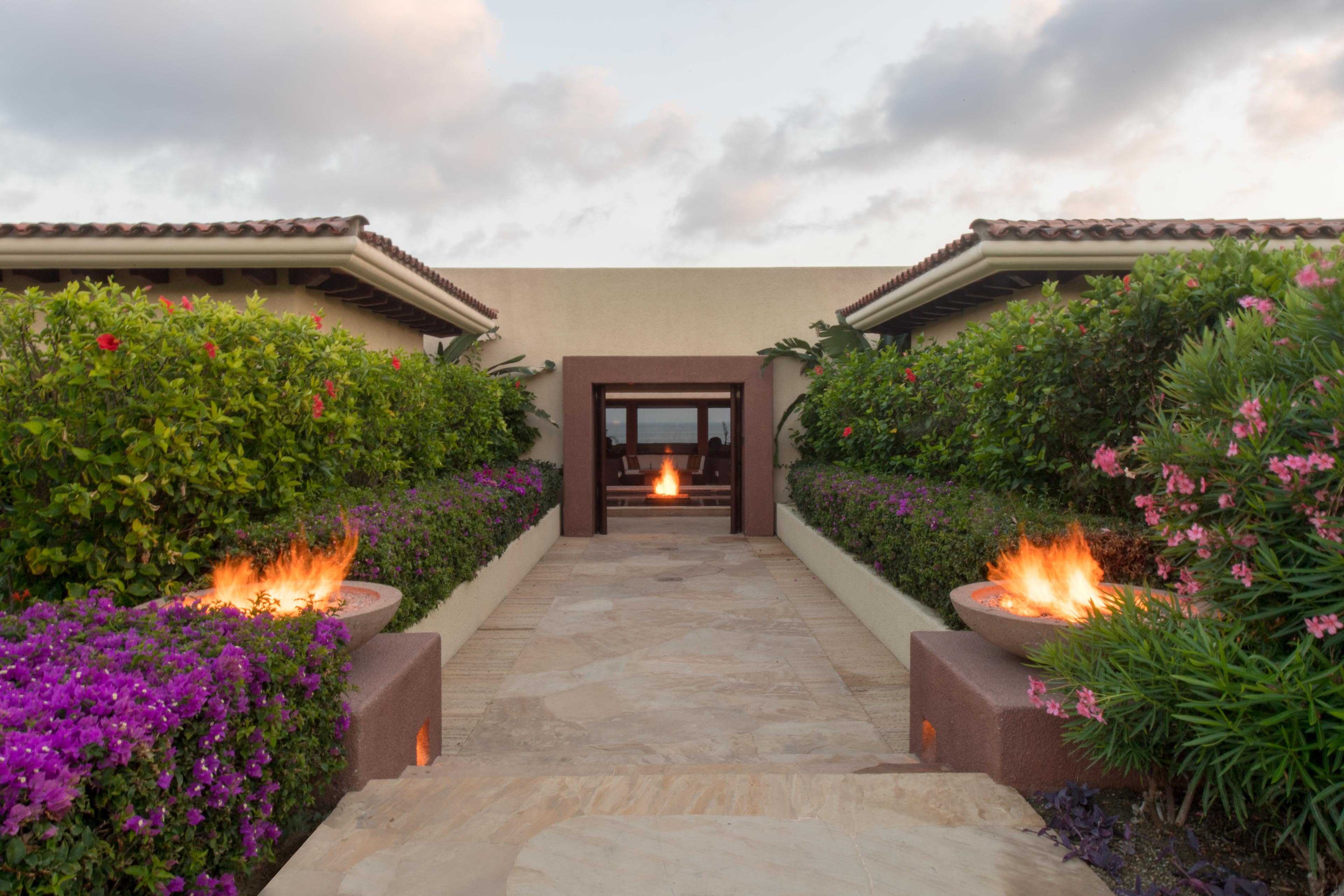 "Best Vacation Ever!"

We had such an amazing time at Villa Tranquilidad.
The Villa was incredible and set right on the beach and the pictures do not do this outdoor living area/pool justice. We were there with 4 couples and there is ton of space to gather or if you want to retreat and have your own space, there is plenty of room. As amazing as the Villa is, it becomes over the top when you add the level of service that comes with the place. Working with Kimberly for CaboVillas.com was incredible and she was very accommodating to our every request and quick to respond to any and all questions. Rosenberg and his entire staff were the most amazing people and all they care about is that you are comfortable and having the most amazing vacation ever. Your wish is their command with Rosenberg and team, and unfortunately I am not sure if any other vacation from here on out will ever compare, because of how spoiled we felt all week long. Casper was an incredible bartender and pool side server. Juan, our chef, made the most amazing meals we could have asked for. Breakfasts were out of this world, ceviche, guacamole, rice and beans for apps all day and the dinners were exceptional. We will most definitely be back at Villa Tranquilidad again very soon. Best vacation we have ever experienced.
Joel C, San Jose CA | October 2020
"Amazing Home - right on the beach"

1st time to Mexico.
.home was beautiful, location right on the beach was awesome for ocean swimming and the infinity pool was top notch. Rosenberg and his crew, especially Casper made the trip worth every penny. They worked their tails off and every request was taken care of. Juan the Chef is amazing as well, all the food was over the top!
Shiree C, San Jose CA | September 2020
"Amazing outdoor living space!!"

This spectacular home was more than we could have imagined!
The outdoor living space was unbelievable, right on the beach and the perfect pool and hot tub. We enjoyed the outdoor fireplace every night. The caretakers became family!
Explore00988172681 | April 2020
Management Response
Thank you for staying with us! We are delighted you enjoyed Villa Tranquilidad and hope to welcome you back soon!
"Beautiful villa and excellent staff"

Very smitten with both the location and staff here at Villa Tranquilidad.
Rosemburg is an excellent host and the team at CaboVillas are great to work with. Everything was top notch and the view was breathtaking. Looking forward to coming back again this year.
DimitriOni, San Francisco, California | January 2020
Management Response
Thank you for staying with us! We are happy to hear you were smitten by the top-of-the-line amenities and and excellent staff of Villa Tranquilidad!
"Fantastic place!"

We are in the process of booking our 3rd stay at Tranquilidad.
An incredible place for large parties and family gatherings.
LoveTravel742604 | October 2019
Management Response
Thank you for staying with us! We are glad to hear you enjoy Villa Tranquilidad and hope to welcome you back soon!
"A perfect vacation"

Villa Tranquilidad is gorgeous with a staff headed by Rosenberg who did everything in his power to make the entire trip run perfectly.
We were there for a family wedding in San Jose. We spent two nights in the town at different venues and two nights at the Villa. Rosenberg and his staff prepared fantastic meals for us, with very little notice! They made us feel very welcomed and answered any and all questions concerning our visit. Rosenberg was always gracious and saw to it that cars and drivers were available to help us get around. Our only regret was that we had to leave to get back to our Real Lives! We will forever remember our time at Villa Tranquilidad and can't wait to come back.
Freedom40191104424 | February 2019
Management Response
Thank you for staying with us at Villa Tranquilidad! We are delighted to hear you enjoyed the home and had a great time. We hope to welcome you back to Los Cabos soon.
"The most wonderful stay we have had in Cabo!"

The most wonderful stay we have had in Cabo!
The house was beautiful and clean! The staff was the best! Rosenberg is amazing as well as Angel!!
Alpa B., Redondo Beach, CA | July 2018
"Perfect Getaway Villa for Couples"

We recently took a trip with several couples for 40th Bdays.
Everything from the beginning correspondence with Jessica at CaboVillas was perfectly executed. The main caretaker, Rosenberg, helped us with everything we asked of him. He was great. This house is a gorgeous Villa that easily slept the 14 people. The pictures dont do this house justice. It is a massive house where each room is perfectly situated so each couple could also have their privacy. The pool and bar area made it feel like a resort. Just beautiful and so private. The best vacation our group of friends has ever taken....5 stars!!!!
880Tommys, San Diego, California | May 2017
Management Response
We are so happy that you enjoyed your stay at Villa Tranquilidad. It truly is a special spot and made even more so by the incredible service provided by Rosenberg. Jessica and our entire team look forward to welcoming you back to Los Cabos SOON!
"Great Tranquilidad Experience"

We travel to Cabo on a regular basis to hotels, but this was the first time we rented a villa.
We had 6 couples & wanted enough room to feel like we were alone, but to keep the hotel service we came to enjoy, all the while having friends around to share it with! It couldn't have been a better trip! The neighborhood where the villa is located is such a nice community and a well cared for area. So thankful we had the pleasure of staying at this amazing villa with an amazing staff. The caretaker Rosenberg and his wife, Patty, were wonderful. They make this incredible villa even more amazing! Superior service! The house is HUGE & beautiful. Everyone felt they had the master bedroom because every room has all the amenities with a great view or cabana area as well. The house was very spacious, but we really spent most of our time out on the even bigger patio. With the infinity edge pool and a dining table for 12, there wasn't really a reason to go inside. Rosenberg again was the greatest arranging a bartender to attend to our every need, practically the entire trip. Marcos was wonderful & made the best drinks!! We did get away one night & Flora Farms is truly a must see restaurant. We had a great time & wouldn't change a thing about out trip! Can't wait to go back every year!
chwegman, Dallas, TX | June 2016
"Absolutely AMAZING!"

In 2014 during the Christmas and New Year holiday we rented this villa for our family.
We traveled with both sets of our parents as well as our 2 children ages 10 & 12, my brother and sister in law with their 2 children ages 6 & 8, and my brother in law and his son who was 20 years old at that time. The villa was perfect for all of us. There was more than enough room for everyone and the bedrooms were gorgeous. Upon arriving at the villa, we were greeted by Rosemberg and his staff. It was amazing. We have traveled all over the world in many high scale resorts and villas, but by far this was the most breathtaking villa I have every been in. You could see straight through the house to the ocean. We were greeted with fresh margaritas and homemade guacamole and chips on the veranda. Throughout the week Rosemberg and his family took the best care of us. They were there for breakfast, lunch and dinner. They helped us with reservations, transportation, paddle board rentals, fishing boats, and anything else we needed. They even went as far as hiring a sushi chef for us to prepare all of the fish we had caught for New Years Eve. To make things even better, Rosemberg found out it was our nieces birthday on New Year's Day and had special decorations and a real pinata for her. By the end of our trip we felt like they were part of our family. If you ever have the chance to visit Los Cabos, this is the villa you should rent. You will not be disappointed! We rented it again for Christmas 2016 and we can not wait!
JennyPers, Nashville, Tennessee | April 2016
"A True Paradise."

Having seen so many beautiful places we spent holiday at, we really thought there never can be something even better on earth.
How mistaken we were! Villa Tranquilidad itself is best called to be a true paradise, especially when care taking service is included. The villa is very generously designed and equipped with exclusive interior. There is many space provided to relax and enjoy in and outside. For personal privacy one can just disappear into one of these seven luxury bedrooms. The wide ocean and beach view, the swimming pool and Jacuzzi facing the Pacific with its big thundering waves and the possibility of dolphin and whale watching, the fine in and outside entertainment system, and two huge terraces offering any kind of comfort make you feel staying in paradise. Reaching Villa Tranquilidad we got a very welcoming greet by Rosenberg, who is the villa's caretaker and in charge of every our single wishes. He and his small team spoilt us with the best and most tasteful home-cooked dishes we ever ate. Rosenberg gave us excellent advise about exciting undertakings, accompanied us when needed, was around in a nearly invisible way and reachable at any time, just in case we might need him. Rosenberg showed up in a very modest and friendly way and never got impatient. We really miss his great and adorable personality. He is just unique! In short: It was truly the best holiday we ever spent. We highly recommend Villa Tranquilidad to everyone who wants to enjoy an extraordinary break! Beatrix Leon Arianne Enola
Sumanlama1, Wiesbaden, Germany | April 2016
"Didn't Want to Leave"

We were invited by family to celebrate my brother-in-law's 50th birthday.
Could not have had a better setting. The house was beyond amazing with 7 spacious bedrooms, 9 bathrooms (each bedroom had its own bath), a modern kitchen, movie room (even though we never used it), an elevator, music throughout, indoor fountains, and many more amenities... and that is just the inside. The infinity pool and hot tub basically ended where the beach began and tons of outdoor seating. As great as the house was the one thing we could not have lived without was Rosenburg (the caretaker) and his wife Patty. They saw to our every need (even found us a terrific mariachi band to play at the house). The meals they made were delicious.There were 13 of us staying including 6 children (age 8-13) and we never wanted for anything with Rosenburg taking care of us. If you ever get the chance to stay at Villa Tranquilidad GO!
Travelhick73, Williamsport, Pennsylvania | April 2016

We rented two houses in Puerto los Cabos to accommodate 24 people for my husbands 50th birthday!
No small feat to get 24 people, many of whom had never been to Mexico, all moving in the right direction and perfectly happy with everything from accommodations to food, to fun and transportation! From the minute I started working with CaboVillas and our Cabo Specialist Eve the experience was everything one would expect from a luxury villa company! Eve helped us with all the arrangements for travel, catering and special requests! She really listened to what we wanted and kept our budget in check. Villa Tranquilidad and Villa Estero were the two homes we rented. Each is unique and utterly amazing! The bedrooms are very spacious and comfortable. plenty of space to spread out even with a full house. Everything you will need for your stay is there at the home. In Villa Tranquilidad you will have the pleasure of meeting Rosemberg and his wife Patty who are the onsite and tend to your every need from happy hour snacks and cocktails to laundry and housekeeping to a last minute dinner by the pool and if you need anything from the store.....Rosemberg is your guy!!!! Our stay in these amazing homes would have been fabulous anyway based on location and good people but Rosemberg and his level of service pushed it over the edge and left everyone wanting to take him home with us! There amazing hospitality made the trip and was secondary only to the breath taking view of the ocean at sunset from the pool and hot tubs! We would highly recommend both of these properties! And we will be back to rent from Cabovillas and Eve again ASAP!!!
Chris, California | March 2016
"50th Birthday Bash"

We celebrated my milestone birthday with a large group of friends at the end of February.
Some of our guests had not been to Cabo and might have been even a little skeptical going in. However, we rented both Villa Tranquilidad and the adjacent Villa Estero for 4 days of fun, sun and festivities. Both homes were fantastic, comfortable and spacious, and very well appointed. The house manager, Rosenburg, was a huge hit with our group and paid very close attention to every detail. He was at our beckon call during our stay and was available day and night to take care of anything we needed. Villa Tranquilidad served as the party house and didn't disappoint. The large pool and outdoor areas were great; spacious enough that 24 people hanging out had plenty of room to lounge and enjoy. Our group continues to rave about the accommodations and there has even been talk of a return visit!
Tom F, Sacramento, California | March 2016
"One of the best in Los Cabos!"

I was traveling to Cabo on business/corporate retreat (at the amazing Conference Center) and had the pleasure of staying at this amazing villa with my co-workers.
The villa is beautifully built and the location in Puerto Los Cabos can't be beat. It is such a peaceful/upscale community. The caretaker Rosenberg and his wife were amazing. They make this incredible villa even more amazing... top of the line service! The house is beautifully decorated, not overdone - understated elegance. Nobody felt they had an inferior guest room because every room in the place is great. Complete with a movie theater, spacious deck, fire pit and large Jacuzzi. LOVE this house! From the villa, you can walk over to Buzzards along the deserted beach for the best breakfast in Cabo and you are just a short drive to the most amazing dining Los Cabos has to offer; places like Flora Farms which is truly a special experience. Thank you to Earth, Sea & Sky for planning an unforgettable retreat for our company!
capitolajules, California | September 2014
"Spectacular property we will be back!"

We have stayed at many luxury vacation properties thoughout the world and the Villa Tranquilidad was by far our best experience to date.
We stayed 5 nights with a mixed family group of 14 persons and my wife and I were looking for a special place to celebrate our 20th wedding anniversary. The villa comes with staff that attends to your every need.. The on-site manager "Rosenburg" was a real jem as well as an excellent chef! He managed the on-site staff, did meal planning and also went to town and did grocery shopping for us. Simply put we had no desire to leave the property once we arrived. We spent our time relaxing and enjoying this drop dead gorgeous beachfront property. A super nice feature is that when you rent this property you also get access to the Puerto Los Cabos Beach Club which is a 10 minute walk along the beach. The beach club offers excellent breakfast and lunch, swimming, volleyball, kayak rentals and the use of a small air conditioned gym. They also had a complimentary yoga class. A few very noteworthy features we particularly enjyed while staying at this property were the whole house sound system, huge media room with leather lazyboy recliners, large screen projection system with surround sound, phone system connecting every room with free unlimited calling to the USA and Canada, Gas fire pits in 6 locations, outdoor water feature and large infinity pool complete with sunken bar, palapa shade structure, refrigerator, icemaker, winecooler etc.... This property and the staff were amazing and we will certainly be back!
A FlipKey verified reviewer | August 2014
Management Response
Hello and thank you for your review! There's no doubt that Villa Tranquilidad is a fantastic upscale choice for a wedding anniversary! This 6+ Star Platinum Rated villa comes with everything a property of this caliber should, including a magnificent ocean view, plush modern interior, a private theater room and a beachfront swimming pool. When renting this villa, your group may never even feel the desire to explore Cabo as it has everything you could need, but if you do it's just a few minutes to the exclusive Puerto Los Cabos Beach Club and a short drive to downtown.
"Amazing!"

The villa is even better than on the pictures.
Very private and beautiful settings. Did not want to leave! We had an unbeliveable wedding with the best settings! Rosenberg (caretaker) was the best, courteous, always there for us. Felt like family! Wanted to bring him home with us. Will never forget! Hope to come back some day!
A FlipKey verified reviewer, Montreal | August 2013
"Awesome!!"

Villa Tranquilidad was amazing!
The Villa itself was massive with 4 master suites, 2 large bedrooms, and an apartment all of which were beautifully appointed. Shared spaces are substantial which allowed privacy if needed. The location of Villa Tranquilidad was incredible, beautiful ocean views and upscale neighborhood had a beach club and golf course amenities. Also Caretaker on-site made our stay comfortable and enjoyable! We will be back!
Kathryn, MA | April 2013
Management Response
Thank you for your fantastic review of Villa Tranquilidad! You're right, this is an enormous villa with fantastic views of the ocean. We here at Earth, Sea & Sky Vacations look forward to booking your next stay at Tranquilidad!