Reviews For Villa del Corazon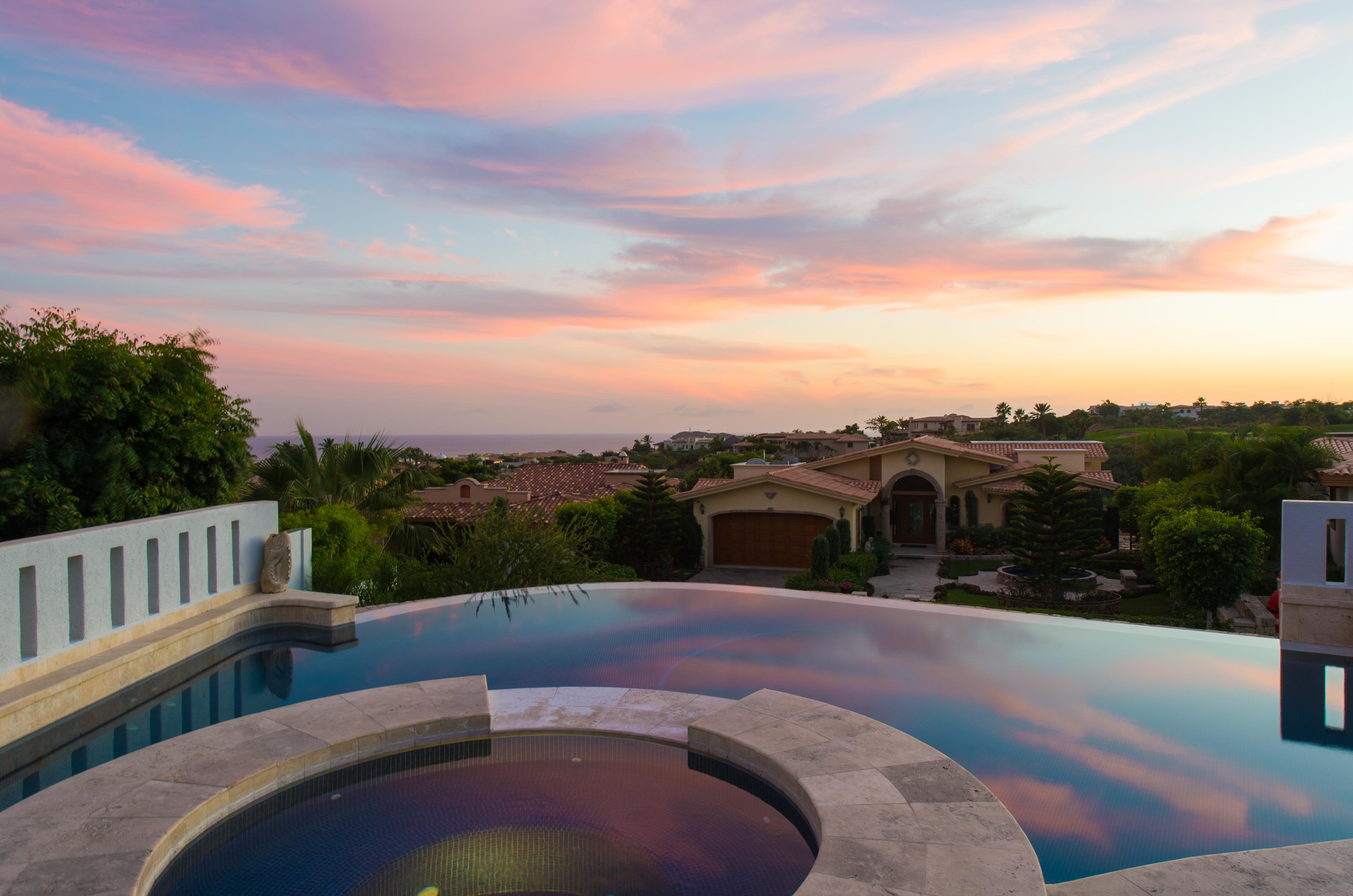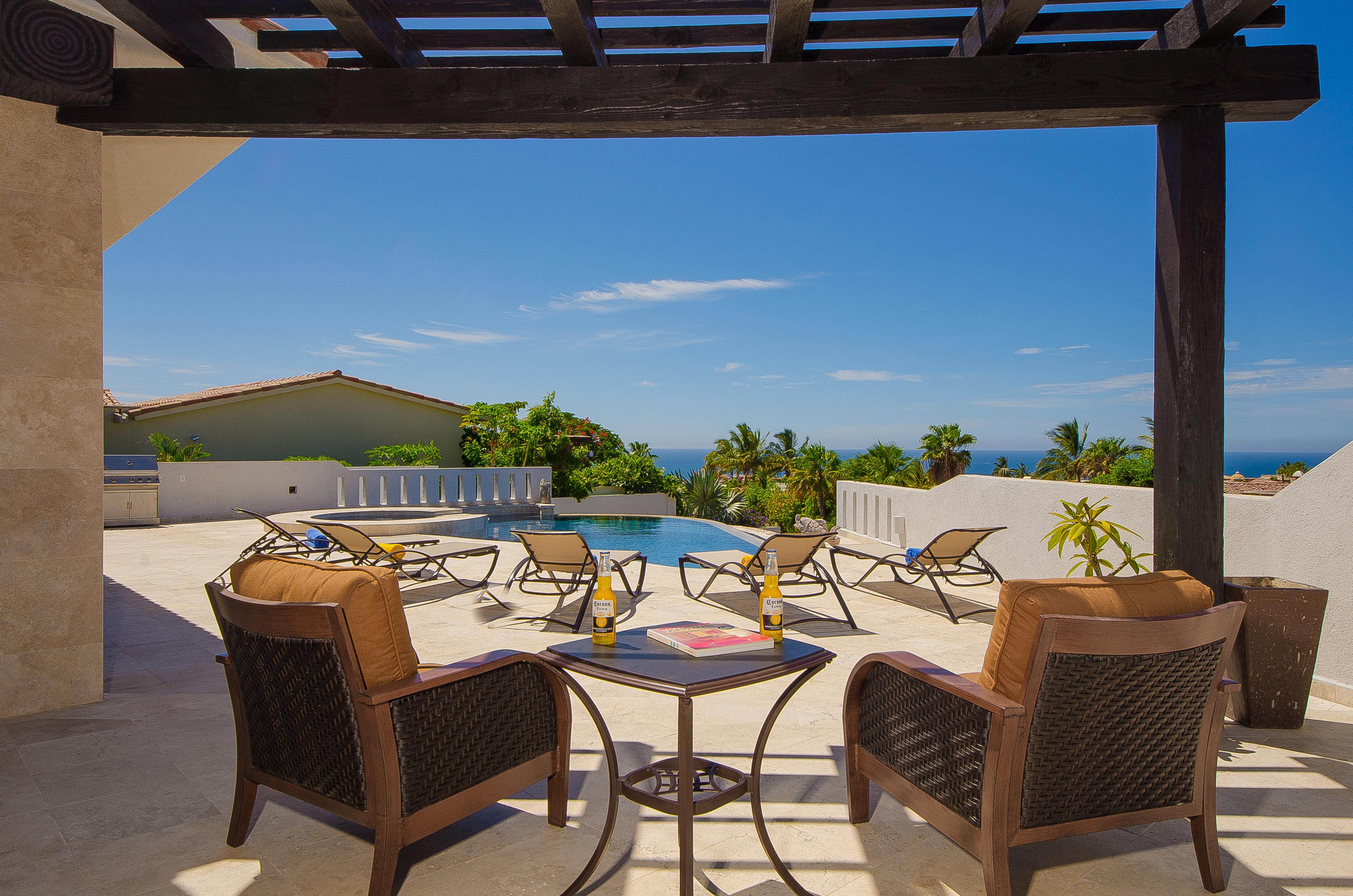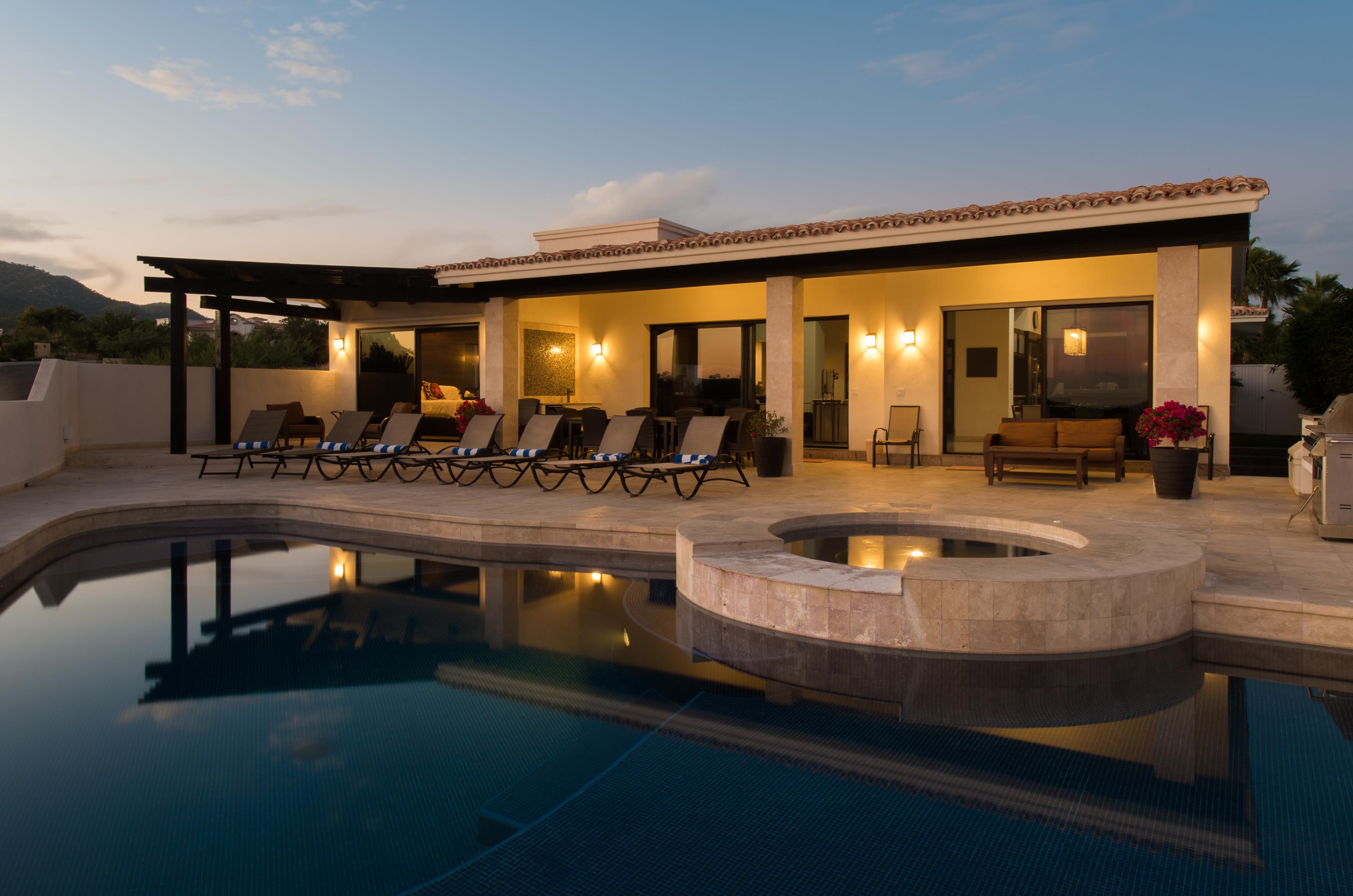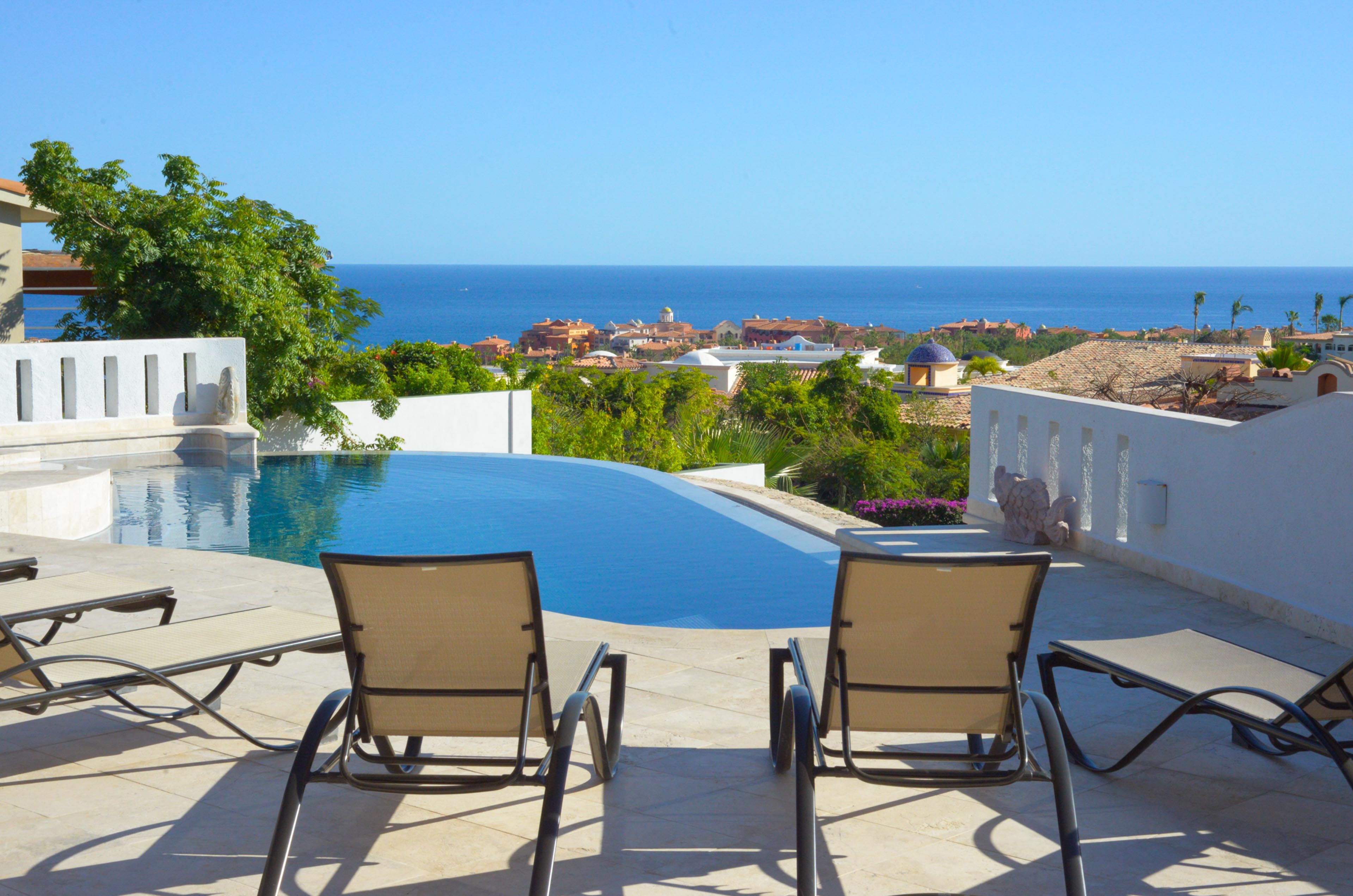 "Special Birthday Weekend"

A total of 7 couples stayed to celebrate a special birthday weekend.
..we cannot say enough about the INCREDIBLE view, pool, comfortable beds and beautiful rooms, hospitality, amenities, service, extras, etc!!! Every detail has been considered. We truly were SO impressed and we will definitely be back to stay here again! Thanks for everything Lola and team.
Alissa W, Moorepark CA | September 2019
"Excellent Place!!"

This house completely exceeded our expectations!
It was so beautiful and had so much room for everyone :-) The cleaning staff was so friendly and welcoming. All around amazing trip and stay!
kmusa | August 2019
Management Response
Thank you for staying with us at Villa del Corazon! We strive to provide the best accommodations and are happy to hear that del Corazon achieved this for you and your guests.
"The place was amazing! "

The place was amazing!
We had a great time and really enjoyed our stay on the property. The staff was very friendly and accommodating. We would highly recommend staying here.
Sly S, San Antonio TX | July 2019
"Just wish it could have been longer...."

We rented this spacious villa to celebrate my wife's 50th birthday.
It was important to us to have a place for our friends to gather and enjoy time together. However, we wanted to ensure they have their own privacy as well. Villa Del Corazon was perfect. The owners were responsive to the needs of the group and the concierge/cleaning team were friendly and professional.
Jeff W | February 2019
Management Response
Thank you for staying with us at Villa Corazon! We are happy to hear you enjoyed the home and the services of our team.We hope to welcome you back to Los Cabos soon!
"A stunningly beautiful and relaxing vacation paradise."

Eight of us guys from Phoenix, Arizona went to Cabo to enjoy the golf courses.
The Villa we stayed at is spacious, open, extremely comfortable and the views are spectacular. Our concierge, Angel, was incredible. He arranged a cook for us who cooked all of our breakfasts and dinners which were delicious. He arranged for a doctor to immediately come to the Villa when one of us was injured. He arranged our transportation to the courses and the nightlife. We were spoiled in every way. We plan to visit again!
645chris, Phoenix | April 2018
Management Response
Thank you for your review! We look forward to welcoming you back soon!
"Unreal!"

Our experience in Cabo was unreal!
The house was perfect, the host was amazing, and the trip exceeded expectations.
Joel, NY | August 2017
"Wonderful"

Jessica and her team from Cabo Villas helped us book the right home.
Hector gave us great advice and help once we arrived - great suggestions. House was beautiful. We loved every minute of our time. We are currently looking to book again - hopefully same home but maybe something different just for fun. Without a doubt best accomodations for a perfect 25 and 18 birthday celebration for my daughter and niece. Only advice - discuss price with taxi drivers in town before they drive you back to house otherwise they charge a little more than they should.
burgie, sacramento, ca | February 2016
"Dreamy Villa Del Corazon"

Property manager was there to greet us upon arrival.
I wanted to surprise my guests with cold cervezas at the airport. He actually ran to another villa and grabbed a cooler for us to use in the limo! The pre-arranged limo actually brought his own cooler of cervezas too! With the entire group, we had margaritas, chips and fresh salsa for happy hour upon arrival. We also had massage therapists come to the villa and give massages out by the pool which was incredible! Daily maid service, was super friendly and did a great job for all of our rooms and requests = impressive service! We travel quite a bit, but felt the property is actually even better than the pictures! Each room is its own spacious suite with onsite bathrooms. Double washer/dryer and dishwashers was a first and super nice amenity for our group of 10! We didn't have lights in the pool/hot tub for the first couple of days but parts were ordered and installed quickly. Location is about $35 van ride from Los Cabos to villa each way. There is a beautiful beach just down the road, a little rocky but super close and fun. The villa was HEAVENLY, and I could see us renting again. WIFI was not really available downstairs. The hot tub was a little tricky, and took us awhile to get hot.
Siscily E, Seattle, Washington, United States | January 2016
"Earth Sea & Sky Vacations is the best"

We book a village a year ago, but due to the hurricane Odile we had to reschedule our trip.
The people from Earth Sea and Sky Vacations were very helpful and always trying to accommodate our needs… The Villa is amazing and very spacious, service was great and location is very convenient, close to Cabo San Lucas in the corridor, I completely recommend booking thru Earth Sea & Sky this village was a complete great experience
Juan Carlos G, Los Angeles, California | December 2015
Management Response
Thanks so much for sharing your wonderful feedback with us. We're so happy to hear that you had a a wonderful time and that our team took excellent care of you before and during your stay. This villa is a favorite with our guests due to the great location and amenities. We are looking forward to assisting you with planning a return visit to Los Cabos in the future!

Outstanding visit to Cabo!
Wonderful house that has been recently renovated. Very conveniently located between downtown and San Jose del Cabo. The large open floor plan as well as the pool deck and patio gave us ample space to gather, eat and socialize. We would highly recommend this house. The owner truly made it a pleasure to visit Cabo!
John L., Maryland | November 2015

Our stay at Villa Del Corazon was wonderful!
I came with a group of 16 girls for a bachelorette party. Each of us had our own bed and each room had its own bathroom. The house was beautiful, fully air conditioned, and had plenty of space for all of us. The concierge was available 24/7, which made our transportation situation very easy (we did not rent a car, took big cabs/vans everywhere). The owner did stop by numerous times and warned us that it is a strict area (especially when it comes to noise and parties). Everything worked out great though!
Ashley, California | September 2015

Villa del Corazon was the perfect location for our retreat.
Plenty of room and easy access to all Cabo had to offer.
Cade, Texas | September 2015

Spacious Cabo Villa!
Villa del Corazon was the perfect location for our retreat. Plenty of room and easy access to all Cabo had to offer. Recommended for: Families with Young Children, Tourists without a Car, Families with Teenagers
Cade, El Paso, TX | September 2015
"A vacation to remember."

I really enjoyed my stay in Cabo San Lucas thanks to Earth, Sea, and Sky.
I traveled with friends, and from the moment we left the airport we were amazed. Earth, Sea, and Sky took care of our every need. Villa Del Corazon was the perfect house, for the space, and location. Everyone loved the outside deck, and we really enjoyed the view, also the pool. I would recommend this house to anyone. The beach was breathtaking, and the water just right. I will definitely be going back to Cabo San Lucas since there are many family members, and other friends who would like to come on the next trip. I really believe everyone should experience Cabo at least once.
Cfowle81, Dallas, Texas | July 2015
Management Response
Thanks for taking the time to share your great feedback about your vacation at Villa del Corazon. This is an excellent villa rental for big groups and family vacations, with a spacious floor plan and plenty of room to relax around the pool while enjoying the lovely views of the Sea of Cortez. We're so happy to hear that our concierge team in Los Cabos took excellent care of you and your friends and that you had a wonderful vacation in Los Cabos! Our local destination specialists are excellent resources when you're staying in one of our villa rentals. When you're ready to return, we are ready to help you plan another unforgettable vacation!
"Cabos Hidden Gem "Villa del Corazon""

After a horrendous nightmare start to our Cabos vacation we were brought to this incredible vacation home to finish our week of vacation.
Upon arrival at the Villa my sister and I met the property manager, "Armando" the owner "Jim" the maid "Araceli" & gardener. We were amazed at the extra detail that was woven into this rental villa. It felt like Paradise had arrived for us. From the Stunning views of the Sea to the gorgeous infinity pool The outdoor space is well designed for a crowd. A large outdoor table and 12 pool loungers brings an ambiance to the space to have fun. Outdoor bar & sink area and a separate bbq & separate sink. The hot tub sends a calming sound as it pours off into the pool. When one is outside it is everything a vacation home would ever need. Why go inside? Well that in it self is a wonder in itself. A fully stocked kitchen with high end appliances, dual dishwashers, pot filler, Bar unit with wine fridge. The breakfast bar leads into the dining area. Large living room with plenty of seating for guests. Now for the shocker of this house, it is so big, you forget what room you are staying in. Yes 7 bedrooms! All have an ensuite with double sinks, All have walk-in closets, All have the most amazing King sized beds that you hate to crawl out. Each room also has their own a/c control, No details have been left out. High end bedding and pillows. All rooms have an entrance to their own outside sitting area. One room suite is a totally separate bunky in the courtyard. I can not say enough about this Villa. The cleanliness and pristine condition of the property makes staying here as good as it gets. This is a perfect place to bring a gang of friends, family, co workers or whom ever can share expenses. With the private units for the guests this place makes it easy to feel at home and happy. There is also a laundry room with 2 washers and dryers that help keep up with your own items if necessary. The design and interior beauty have been completed using the best materials with stunning marble giving it a rich and clean feeling. If I ever win a lottery, this will be the first
Waterlillimm, Deep River, Canada | February 2015
Management Response
We are so sorry for the problems you encountered at the first Villa. As soon as we were made aware, we upgraded you to the beautiful Villa del Corazon so that you could enjoy the rest of your week - we are so happy to see that you did! Villa del Corazon is a lovely villa with excellent amenities, we love it as much as you did!

Lovely Home in Cabo del Sol!
Our recent stay in Cabo at Villa del Corazon was PERFECT !! We loved the location in Cabo del Sol, the guys were golfers and ideal for playing two courses right near the home. Beautiful ocean-views. Photo's of the home were exact, spotless inside and out. The casita bedroom was the place for our friends that wanted privacy and upstair and downstairs for other bedrooms/baths gave us all the separation we needed. We all agreed this is a destination and home we would love to return! We will return to Villa del Corazon!
James W | December 2014

Great villa and amenities!
This was one of the best experience staying at the Via Del Corazon villa. The sales representative was a pleasure to work with and was super fast in responding via emails for what ever questions I had. We had a pretty big party stay at the place 14 and everyone had awesome rooms. The villa is beautiful and fairly close to Downtown, about 10 min ride via cab.
S.C., San Diego, CA | December 2014

The villa itself was better than perfect for our needs.
The way it was laid out, the bedrooms, the pool, the views. It was truly breath-taking. The photos on the web-site don't do it justice. Turns out that the Ping-Pong table was one of the most popular amenities - who could have known? We had a couple of minor hitches, but Armando was extremely responsive and took care of everything. We also want to give a big shout out to Araceli, who came and cleaned up everyday after us. Often times there were kids running around her as she cleaned, but she seemed to enjoy it all and was just wonderful!!
Jack and Vicky, Mission Viejo | May 2014

We have been remembering our long weekend at Villa Del Corazon this last week, and thought we would send you a quick note of thanks for a job extremely well done!
! Once we arrived, everything was just as you told us, only better. The transportation from the airport worked without a hitch. Carlos (the ESS rep) had margaritas and chips on our arrival. Armando was there with the keys and a tour of the villa. The rental car was in the driveway. The cribs had already arrived. Everything was as promised. Thank you for making reservations for us at THE OFFICE restaurant. It is one of our favorite places. They were ready for us with a table right in the middle of everything. Everyone loved it! Clearly your reservations mean something in Cabo, because they couldn't have taken better care of us. Also thank you for making arrangements for our massages. They were an absolute hit. Andrea with the Spa company brought two masseuses and they were just wonderful. We could go on and on about how great our weekend was. We will just end by telling you that we would use your services again in a heartbeat. Thank you for your professionalism on every level. We can't imagine a better experience.
Jack and Vicky, Mission Viejo | May 2014
"Villa Del Corazon was perfect!"

We had a group of 18 for a bachelor party at the Villa del Corazon in Cabo Del Sol.
The property manager was extremely helpful, transportation to and from both the city and the airport went perfectly. Cabo del Sol is a great value compared to the overpriced homes in Pedregal. We loved our stay, and I would definitely recommend it to any future bachelor parties or spring breaks to Cabo.
A FlipKey verified reviewer | May 2014
Management Response
Hello and thank you for your glowing review of Villa del Corazon! Sleeping up to 16 people, this property is perfect for large groups looking to stay in a beautiful, modern home in Cabo.

Great place!
It was a group of 12 we had an amazing time, the house was great, pool was nice, kitchen was amazing we had an overall amazing trip.
Kevin | May 2014

I loved this home with all it's great touches of modern accents.
It is great for a large group as it has lots of bedrooms with bathrooms. The feel is very clean overall with an amazing kitchen I wish I could have at home! I loved waking up to the sunrise and from the master bedrrom you have a great view of the horizon. I loved this house and would come back again for sure!
Amber | January 2014

Villa Del Corazon was absolutely amazing!
The place was huge and could fit 16 people comfortably. The view was great and the neighborhood was very safe. I could not say enough about this place! I would definitely recommend it to anyone.
Chelsi, Overland Park, KS | January 2014

Cabo Villa's staff were very attentive and easy to get ahold of.
I had no problems with booking the villa and they answered all questions in a timely manner.
Chelsi, Overland Park, KS | January 2014