Reviews For Villa Perla de Law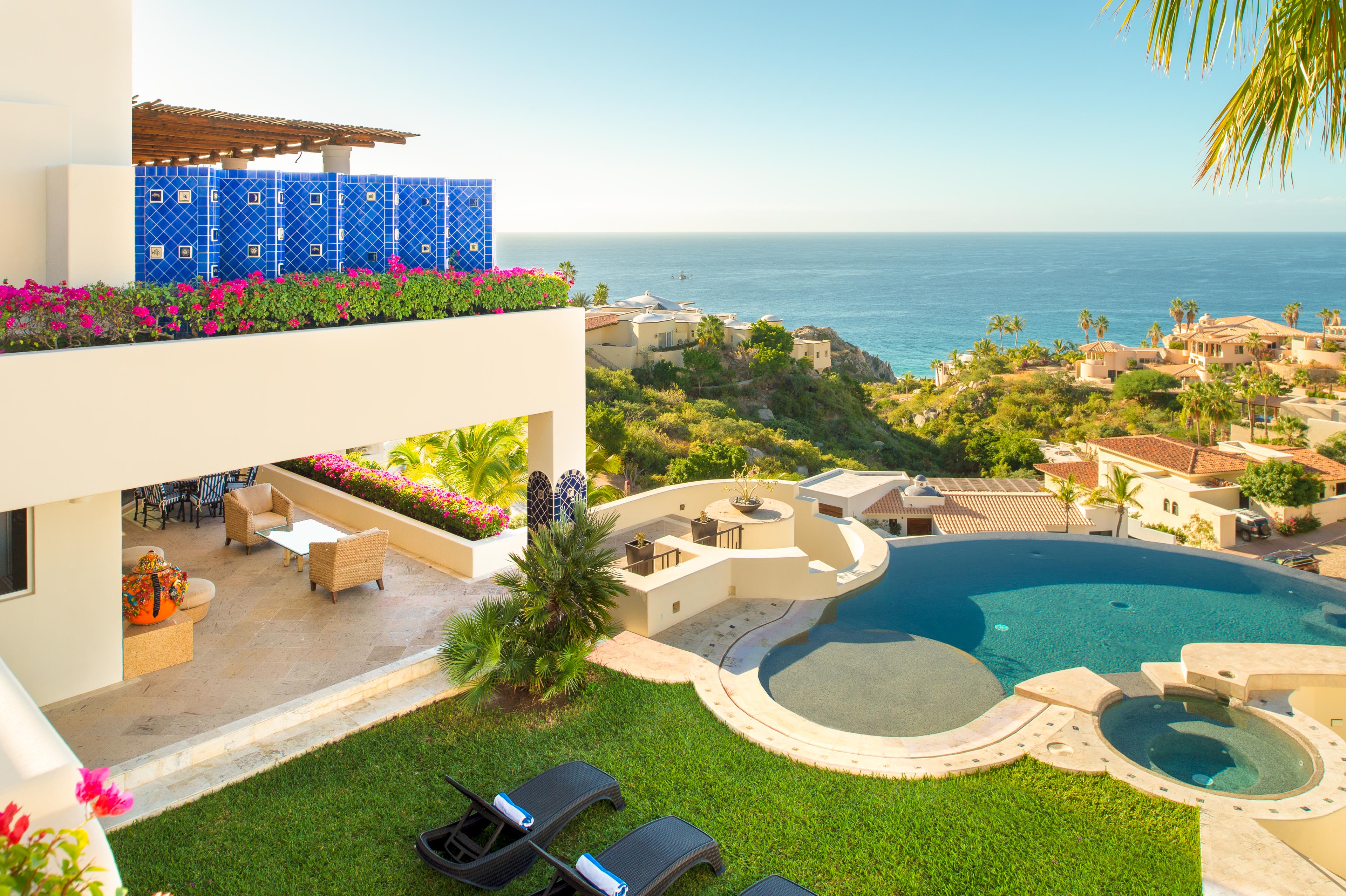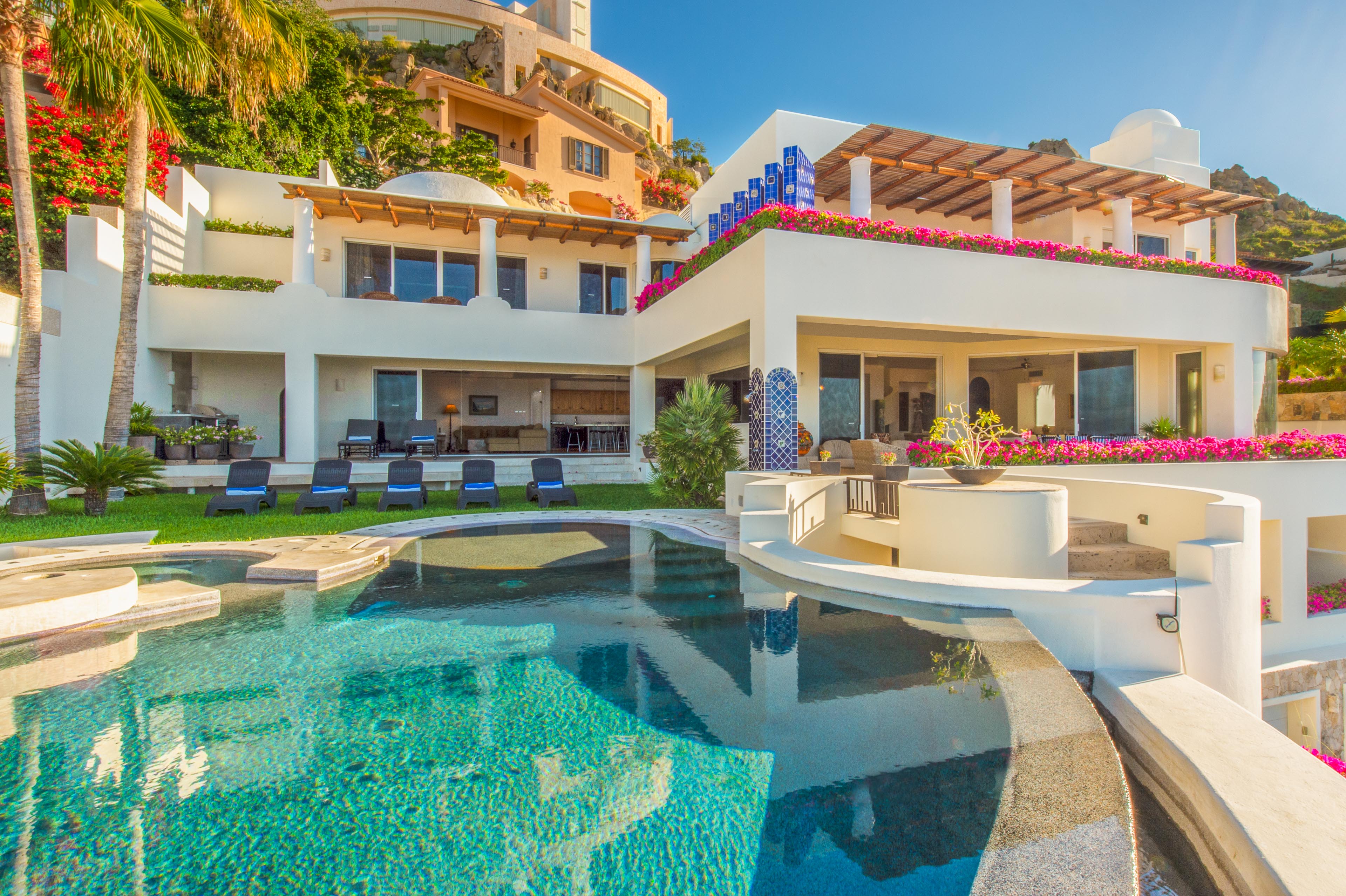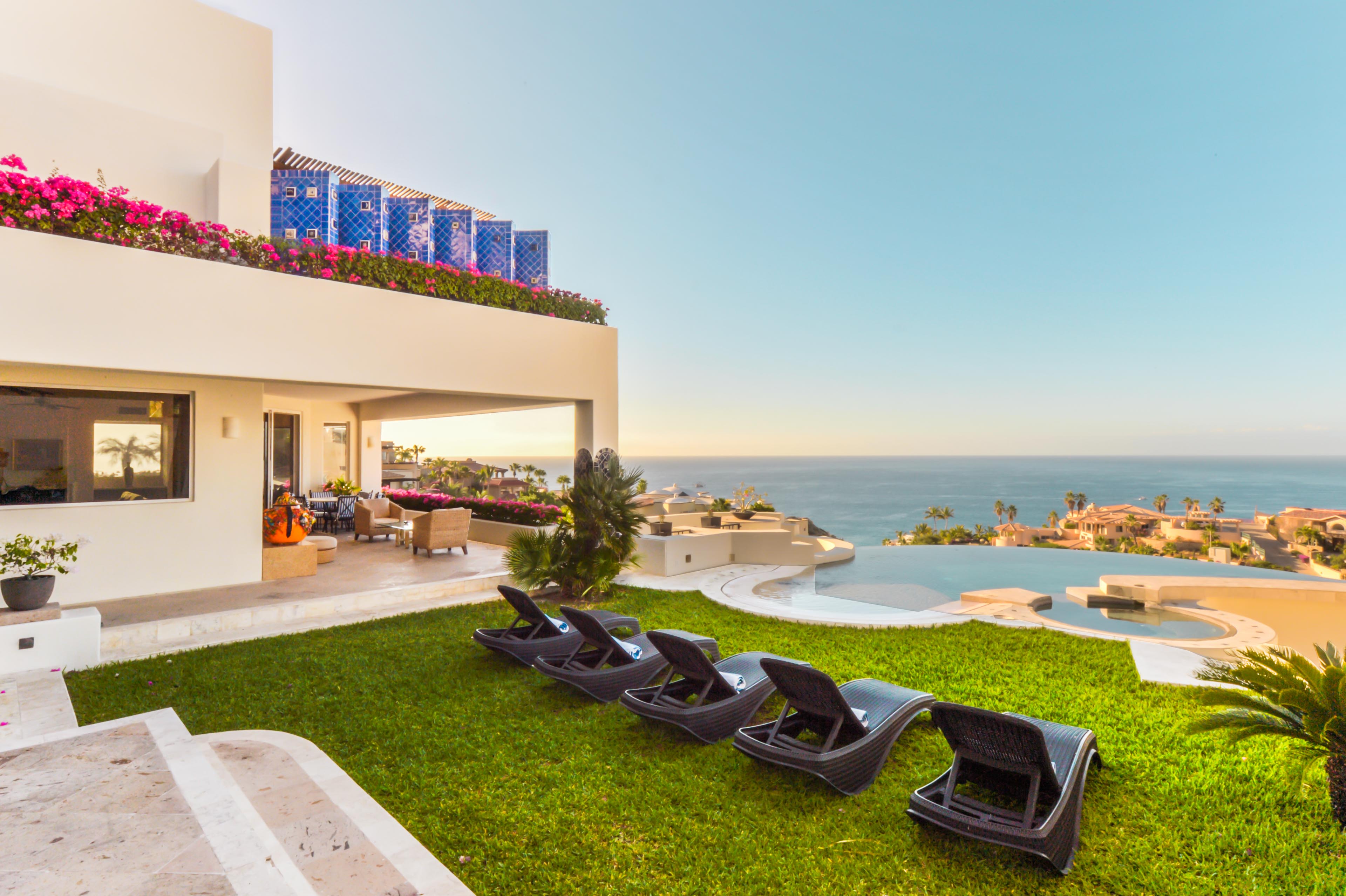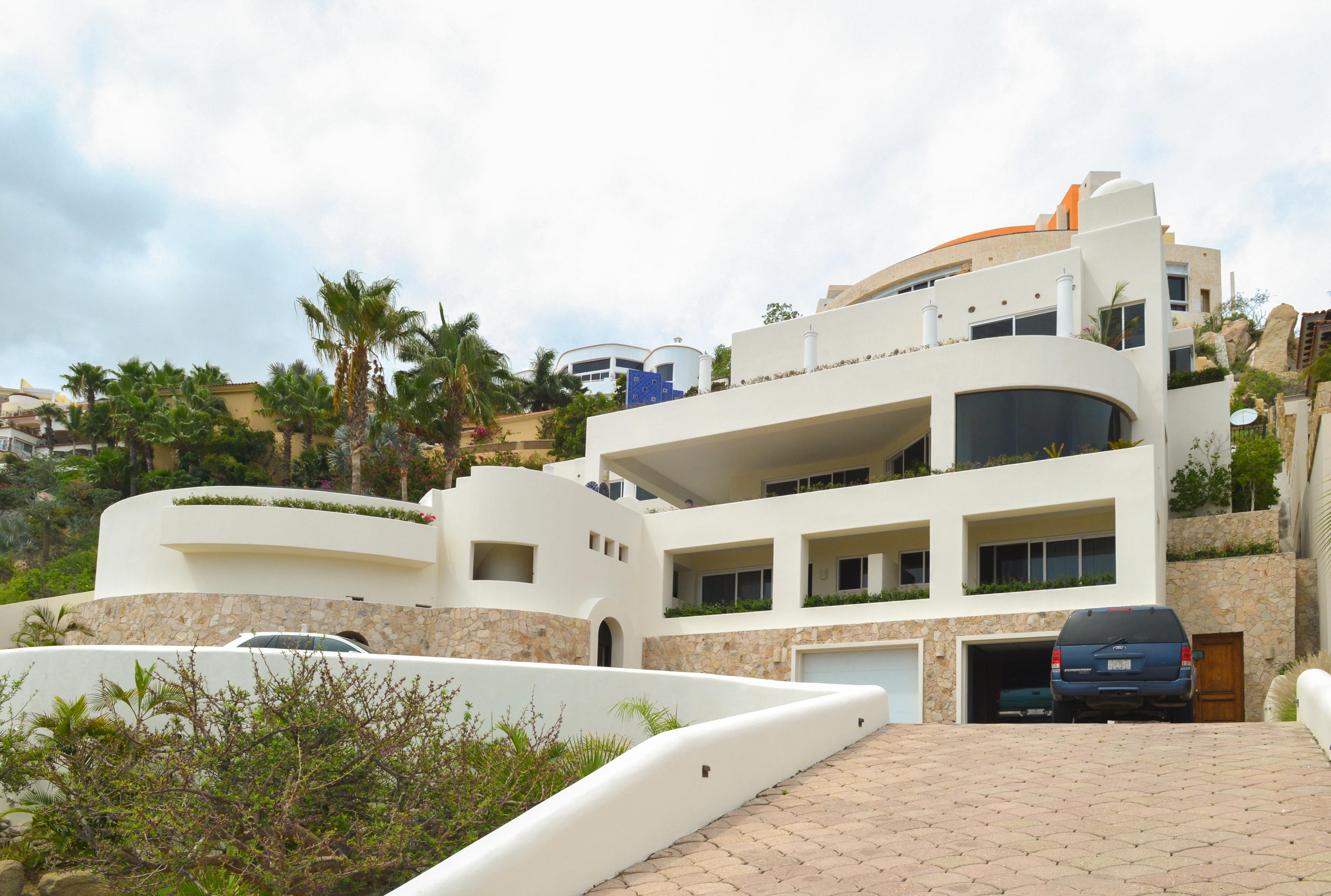 "Perla de Law "

This place is amazing!
Right when you walk in you will be in awe at the view and service. We were immediately greeted by Hector and his team and they made the stay the best it could be. Hector was on call for us at all times at the Villa and even helped us pick up food and water when we were running low! They really are there to ensure you have an amazing stay. Other than that, the house itself was spectacular and very clean. I don't think we left the backyard for an entire day. I highly suggest this property for your next vacation.
Kevin T, Alamo CA | October 2020
"Absolutely gorgeous house, perfectly appointed, well-maintained, luxurious."

This house was everything we thought it would be and more.
Great location. Gorgeous home. Very large and spacious. The concierge was all over it. Anything we needed, we would just text him, and it was taken care of -- namely, any transportation needs, etc. I would definitely stay again. Highly recommend!
Mary S | April 2020
Management Response
Thank you for staying with us! Our concierges are an integral part of our award winning service. We hope to provide you a wonderful experience in Los Cabos again.
"I can't recommend this Airbnb more for a CABO weekend."

This was on the best Airbnb experiences I have ever had.
The house itself is better in person than pictured. The views are stunning. All the rooms were wonderful and comfortably fit all the people. Booking this place was a great experience. They welcomed the bride with a complimentary massage. We booked Zumba and a taco bar as well and it was FANTASTIC. Everything was on time and tasted amazing. The best part of our experience was the concierge, IVAN! He was so responsive and ordered all of our cabs and were able to get place to place safely. If we ran out of things he would order it for us and made us reservations.
Allyson F, San Diego CA | March 2020
"Wonderful Stay! Perfect Location!"

We came to cabo for a work retreat and it was a wonderful place to stay for a short weekend getaway-- very close to town, amazing amenities, and a wonderful pool and view of the ocean!
Kimberly at Cabo Villas was incredibly helpful with our booking and made the entire stay so perfect! We definitely will be coming back!
Abby G | February 2020
Management Response
Thank you for staying with us at Villa Perla de Law! We hope to welcome you back to Los Cabos again soon!
"Perla de Law. What an experience!"

We just returned from a 3 night stay at this beautiful villa in Cabo.
We soaked up the sun and enjoyed excellent weather. We had beach/water activities in mind yet upon seeing this home we decided to spend most of our time here. Many thanks to our concierge Giovanni- he was always a phone call away and available at any time. He provided great recommendations including an in-home personal chef that exceeded our expectations. Thanks also to Jessica Felts for her excellent customer service in facilitating this vacation. You guys provide an excellent service. Thanks again!
rolandow341 | January 2020
Management Response
Thank you for staying with us! We are proud of our award winning service and strive to provide the best experience to our clients.
"This is 100% where you should stay when visiting Cabo."

This place is a must stay!
Jessica handled all planning in advance, setting up all activities and transportation. Luis was our onsite contact and he more than delivered, providing unprecedented customer service. The house was gorgeous and we were able to truly relax and enjoy our stay. We couldn't have done it without Jessica and Luis.
Channing J, Omaha NB | January 2020
"Jessica Felts and Cabo Villas always does an excellent job with our trips to Cabo San Lucas!"

My group of friends has been visiting Cabo San Lucas annually since 2004 and Cabo Villas has always been wonderful for booking villas in Pedregal.
Our villa size needs depends on the number of guys in the group and Jessica Felts always helps accommodate us. The booking isn't where it ends for Jessica, she assists us with ground transportation, activities, grocery stocking and any other needs we may have. My family has rented Villa Perla de Law twice over the Christmas holidays and have always had a fantastic experience! Thank you to the whole crew at Cabo Villas.
Tom S | January 2020
Management Response
Thank you so much for choosing Cabovillas! We are so glad our award winning team exceeds your expectations. We strive to provide our clients with the best service and best accommodations.
"Expect amazing views and a great space. "

Nice pool that's a actually a real pool and not just up to your knees.
Very accommodating service.
Thomas G , Chicago IL | November 2019
"The entire place was phenomenal. "

The team was great in helping us with questions, and the staff on site was very helpful and nice.
Very close to the restaurants and bars, the views were great, and the house was quiet and relaxing. I would definitely stay here again.
Brett M, San Francisco CA | October 2019
"Stunning views! "

Walk-able distance to the most amazing beach; Pedregal.
Stylish villa with a Mexican flare. Highly recommend. Can't wait to come back again! Super clean and professionally managed. We had a very good time.
Luai Q, Evergreen CO | September 2019
"Absolutely stunning property with majestic views"

We enjoyed a weeks stay and managed to pull off a beautiful wedding for our daughter.
The grooms family stayed in another beautiful Cabo Villas property just down the road so it was really convenient. Jessica was very helpful with the booking and managing some last minute emergencies like our photographer canceling!! Thankful that Jessica could find someone for us that did an excellent job. The villa is magnificent and everything is picture perfect. I'm still just blown away by how incredible the stay at Villa Perla de Law was and the experience was one of the best we've ever had. The staff were friendly and kind. Our concierge Angel, was always able to help get us transportation, book excursions or handle any local recommendations. This was really one of my top trips of my life so far and I'm a fairly well traveled person. Thanks Villa Perla de Law for a wonderful experience and a great wedding!
jeffmR8349YO | August 2019
Management Response
Thank you so much for staying with us! We are happy to hear Perla de Law exceeded your expectations. Congratulations on the wedding and we hope to welcome you back to Los Cabos again!
"Review - Villa Perla de Law"

So I planned a trip to Cabo for my best friends bachelorette party with ten girls and Perla de Law was absolutely amazing and we were extremely impressed.
They arranged transportation which was very easy to find at the airport, we were then greeted with margaritas and guacamole by our concierge Hector when we arrived. Hector was great, available 24/7 for anything we needed (taxis, restaurants, etc). The villa was beautiful and the view was breathtaking. It was very close to the downtown area about a 10 min taxi and the neighborhood was extremely safe. I would absolutely go back and stay at the exact same place, we had an amazing time! The beach is about a ten min walk. However, you are unable to swim in the beach there because the current and rocks but a beach you can swim at is only ten mins away. Would definitely recommend Perla de Law!!!
Katie S, Delray Beach FL | July 2019
"Best experience!!! Highly recommend"

Kimberly and the team at Cabo Villas made our weekend so fun and relaxing.
They took care of all the logistics so we could focus on having a great time! Their restaurant recommendations were spot on and we never had to worry about how to get from place to place. Thank you team!!
Gracekathleen2012 | March 2019
Management Response
Thank you for your feedback! We strive to provide the best customer service and are happy to hear our team made your trip fun and relaxing! We hope to welcome you back to Los Cabos soon!
"AWESOME HOUSE at Villa Perla de Law!"

Cabo Villas team was incredibly helpful in arranging everything for our 3 night Cabo stay.
Highly responsive, knowledgeable, and friendly...big thanks Kimberly!! They made it so easy! The Villa Perla de Law house in Pedregal Cabo could not have been nicer! Beautiful, clean, luxurious, amazing view...can't say enough and would highly recommend this house! We had 9 people very comfortably and enjoyed every minute :) neighborhood was extremely safe/guard gated and good location to town while still being very private and quiet. Big thanks again! Lindsey
goldensilvalady, New York City, New York | April 2018
Management Response
Hello Lindsey, thank you for your review of Villa Perla de Law! We are glad that you enjoyed the villa and its amazing views!
"Villa Perla de Law!"

We had an absolutely incredible time staying at Villa Perla de Law.
Lola did a fantastic job making our stay very comfortable for the 12 of us, and the concierge service was great as well. The infinity pool, hottub, and beautiful house made made for an incredible weekend. Thanks for exceeding our expectations!
Tim B., San Francisco, CA | September 2017