Puerto Los Cabos Beach Club Offers a Taste of the Good Life
The beautiful private Fundadores Beach Club at Puerto Los Cabos offers an intimate and scenic oceanfront setting. We're excited to offer access to this outstanding facility to our guests staying at select villas. The Puerto Los Cabos Beach Club features a restaurant with an exciting and diverse menu, a full bar, a swimming pool, a spa and fitness center/gym.
Seasonal weekly activities are another highlight, with yoga classes and exercise classes, holiday celebrations, and more. Enjoy a glass of wine as you relax and enjoy the sunshine and excellent service. Or, just kick back around the attractive pool. There's also a jacuzzi, fire pit and easy beach access. The Beach Club is the ideal location to take in the magnificent views.
Note: Beach Club is closed on Tuesdays
Puerto Los Cabos Beach Club available to guests (additional charges may apply, contact us for details) staying at:
---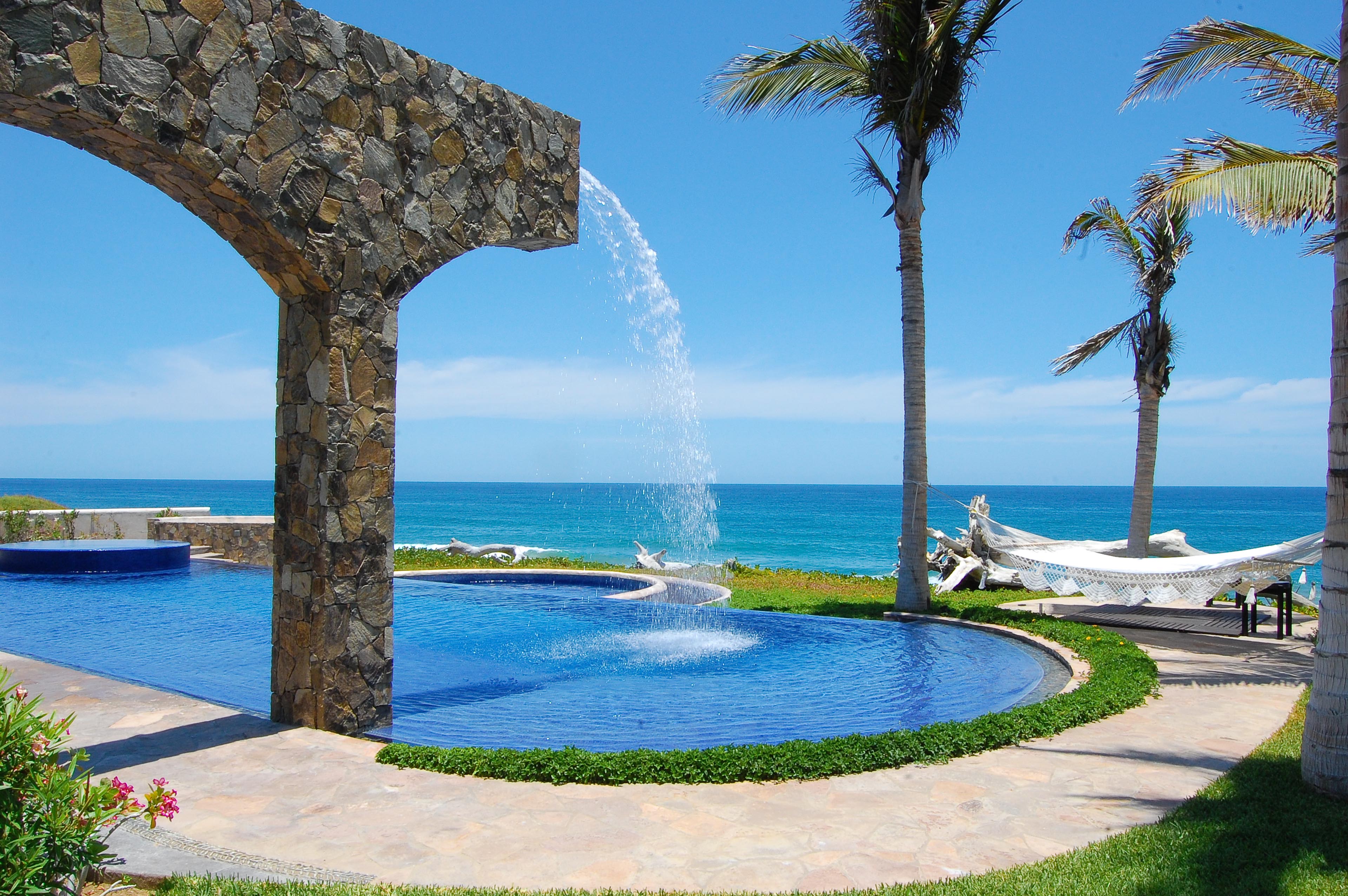 Villa Estero
5BR/5.5BA, sleeps 10, beachfront, 5,743 square feet
This elegant beachfront villa features a stunning design and a perfect location just steps to golden sands and azure surf. Situated in the exclusive development of Puerto Los Cabos, Villa Estero exemplifies luxury living at its finest. From $1800/night More Information..
---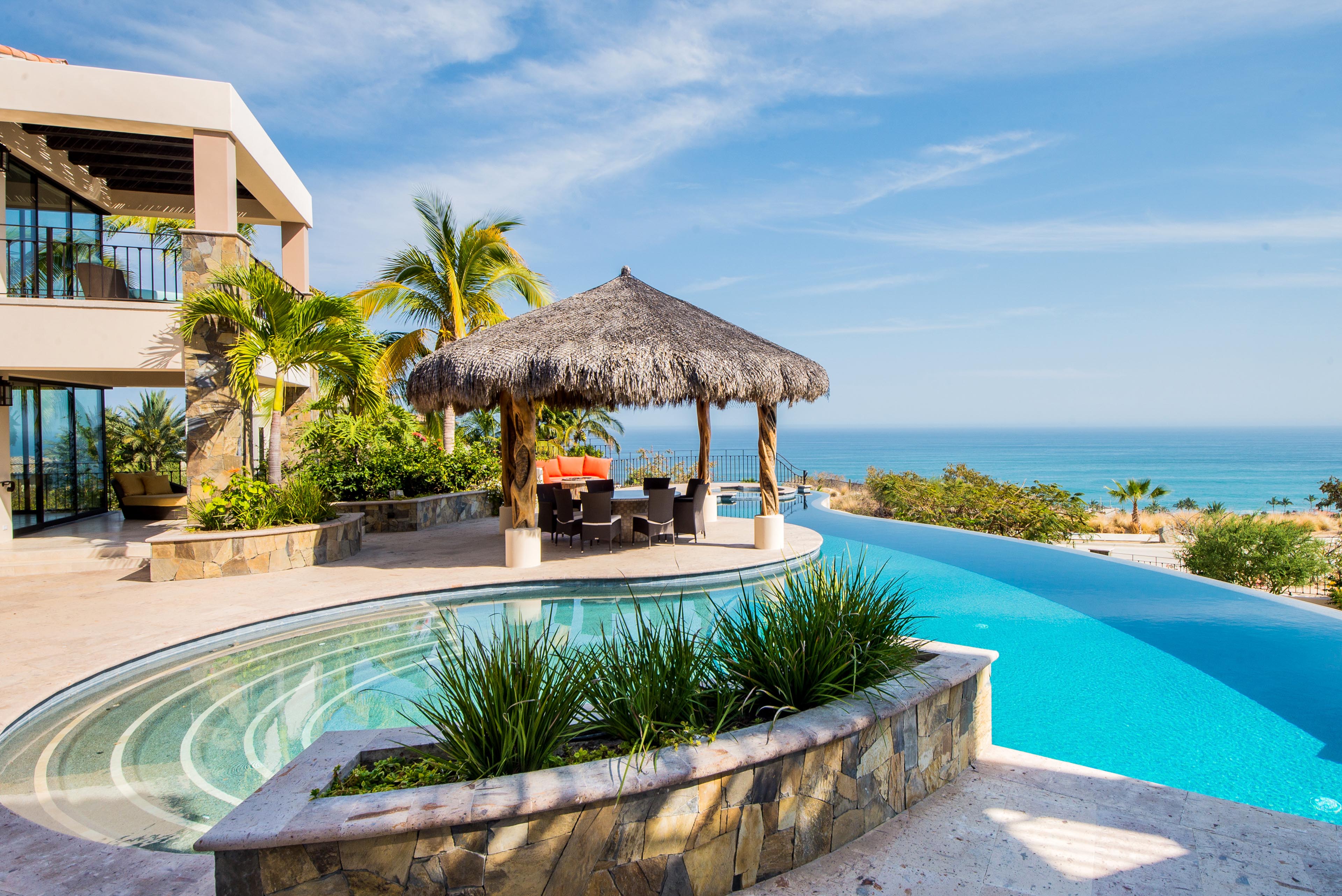 Villa de Suenos
5BR/6.5, sleeps 12 beachfront, 4,570 square feet
This spectacular villa offers a magnificent large infinity-edge swimming pool with enchanting views of the Sea of Cortez. The scenic pool terrace and outdoor living areas set the stage for hours of relaxation and fun. From $1,350/night More Information… 
---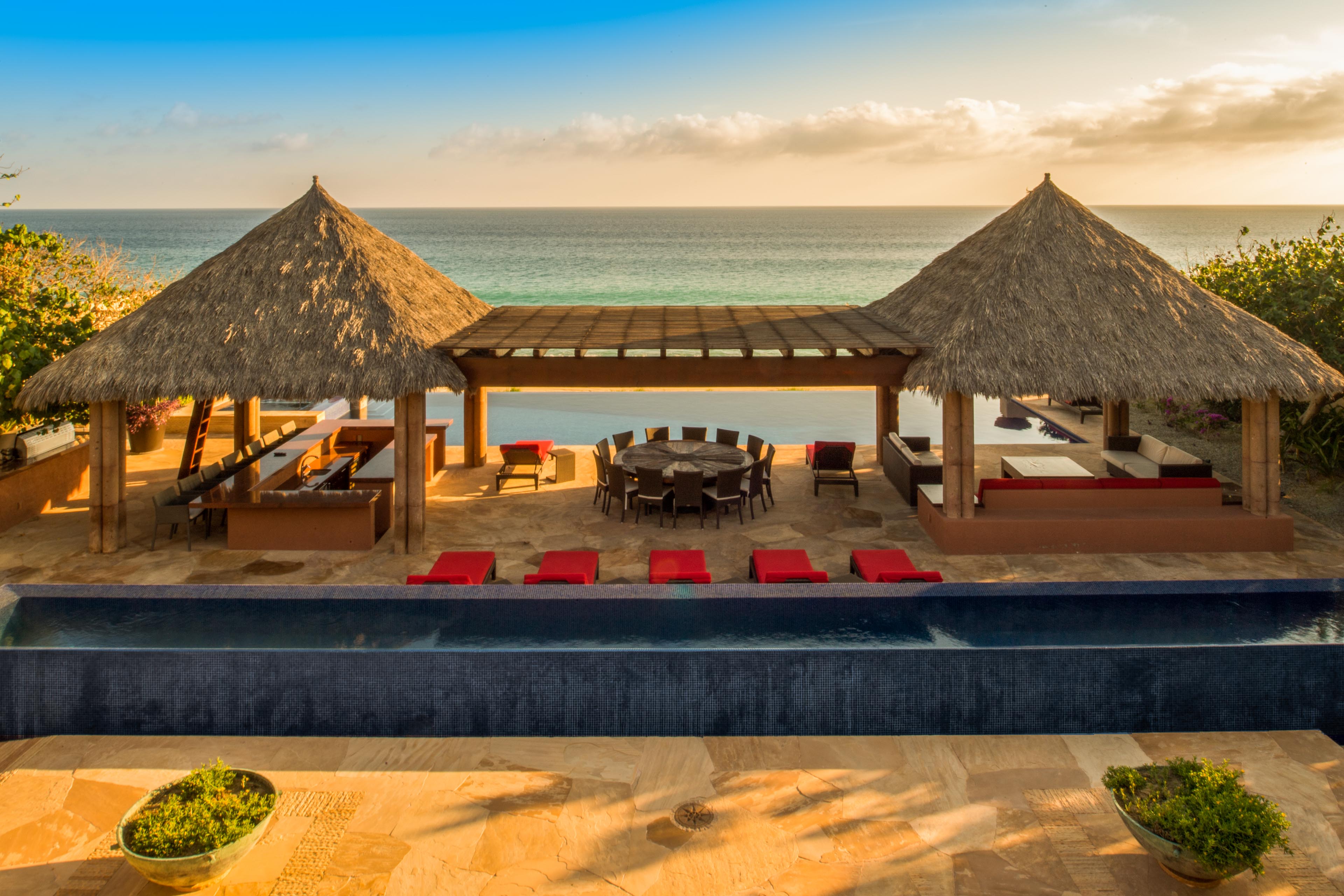 Villa Tranquilidad
7BR/7+BA, sleeps 14, beachfront, 16,483 square feet
Step into luxury at this spectacular beachfront oasis in the prestigious community of Puerto Los Cabos. Aptly named, Villa Tranquilidad surrounds you with an atmosphere of refined relaxation, offering a host of top-of-the-line amenities to complement the gorgeous Sea of Cortez vistas. From $2,768/night More Information… 
---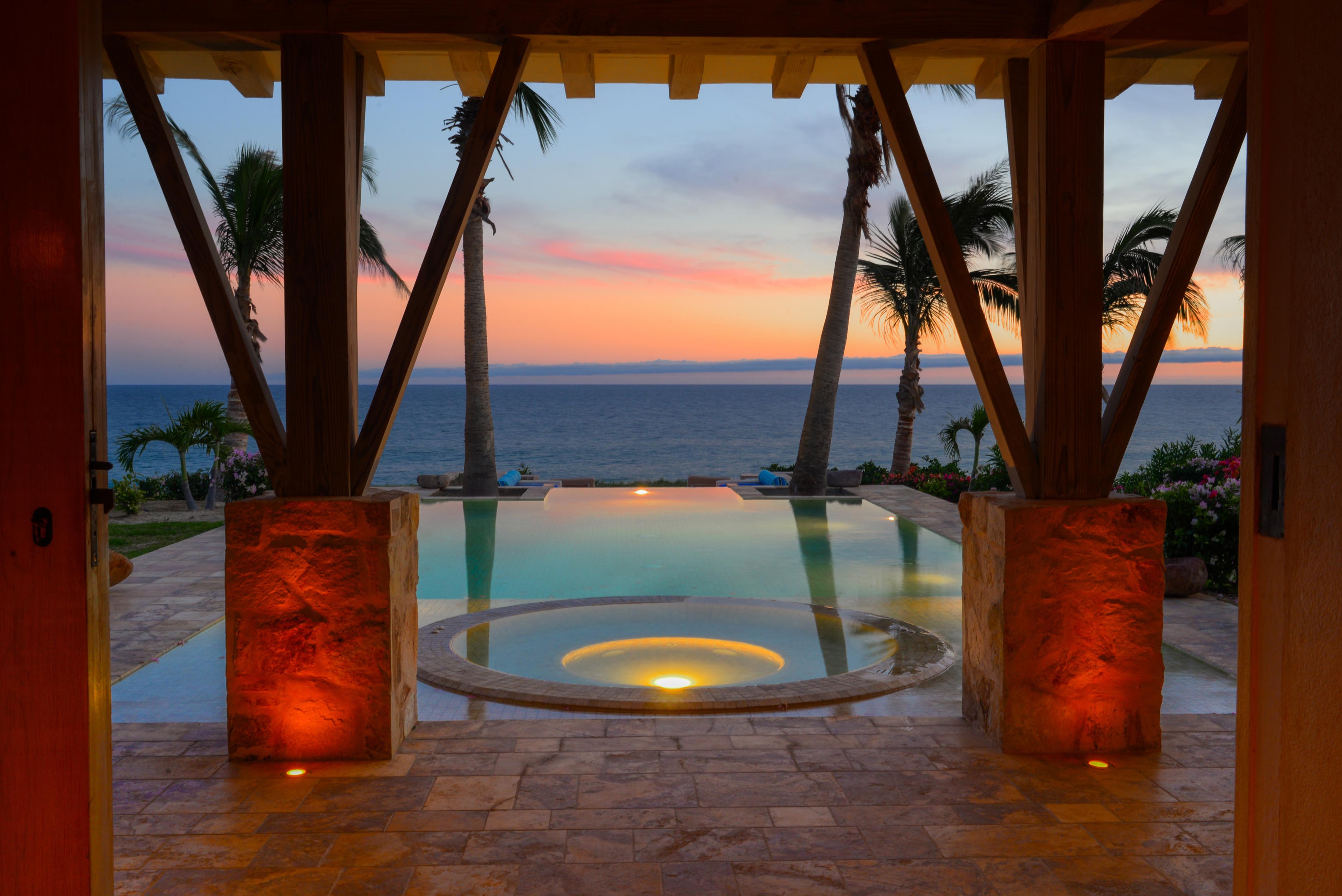 Villa Piedra Blanca
5BR-5.5BA / Sleeps 10 / Beachfront / 5,743 square feet
Villa Piedra Blanca is situated on one of Los Cabos' most tranquil beaches. This villa offers gorgeous vistas, a spacious terrace, fire pit, and an infinity pool with jacuzzi. Located alongside the Puerto Los Cabos golf course, this villa is ideal for golf lovers.. From $2,000/night More Information… 
---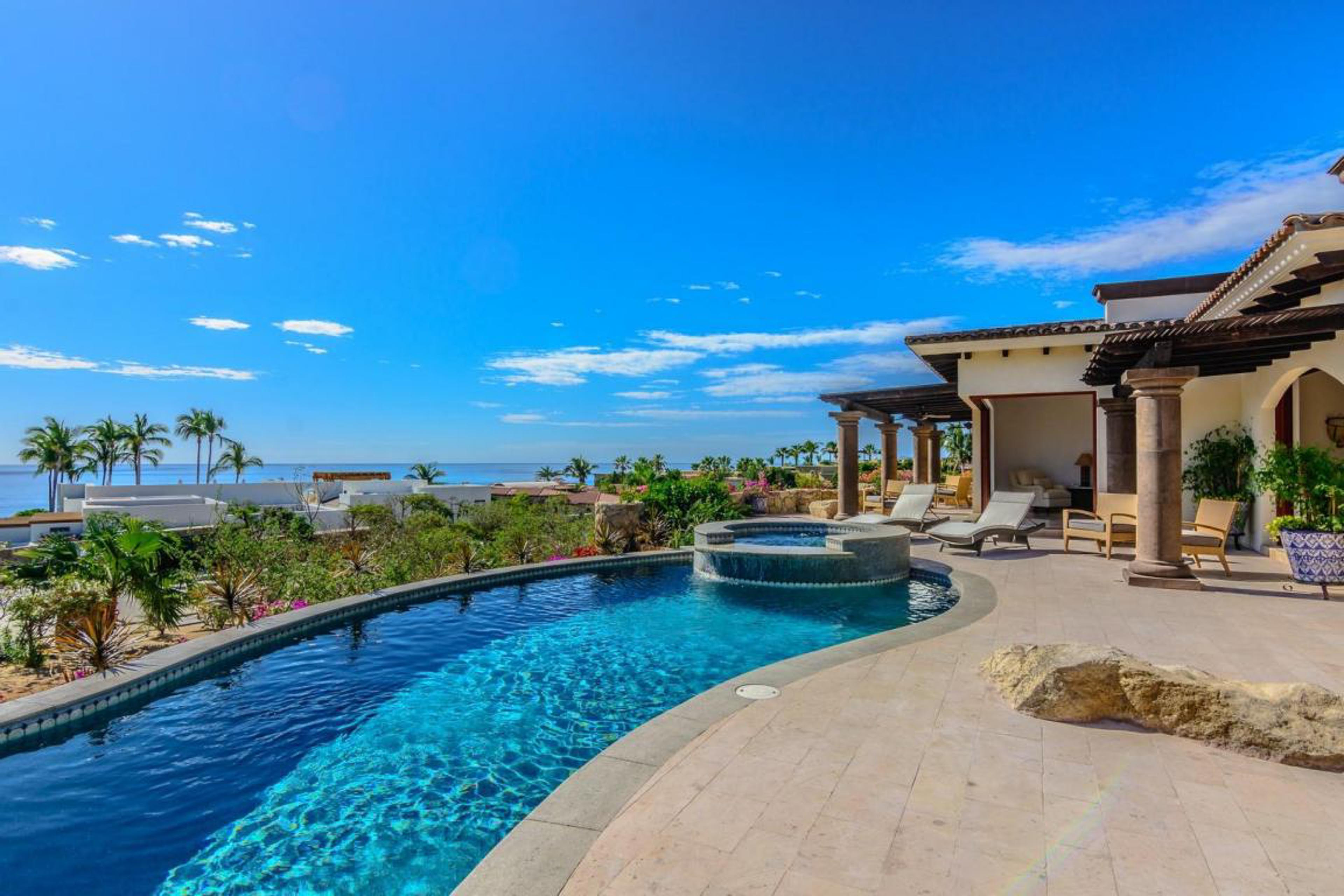 Villa Linda 32
5BR-5.5BA / Sleeps 12 / Ocean View / 6,049 square feet
Luxury, tranquility and marvelous ocean views await guests lucky enough to enjoy a vacation getaway at Villa Linda 32. Spacious and stylish, Villa Linda 32 offers everything you could desire for a comfortable escape in a magnificent setting. From $1,300/night More Information… 
---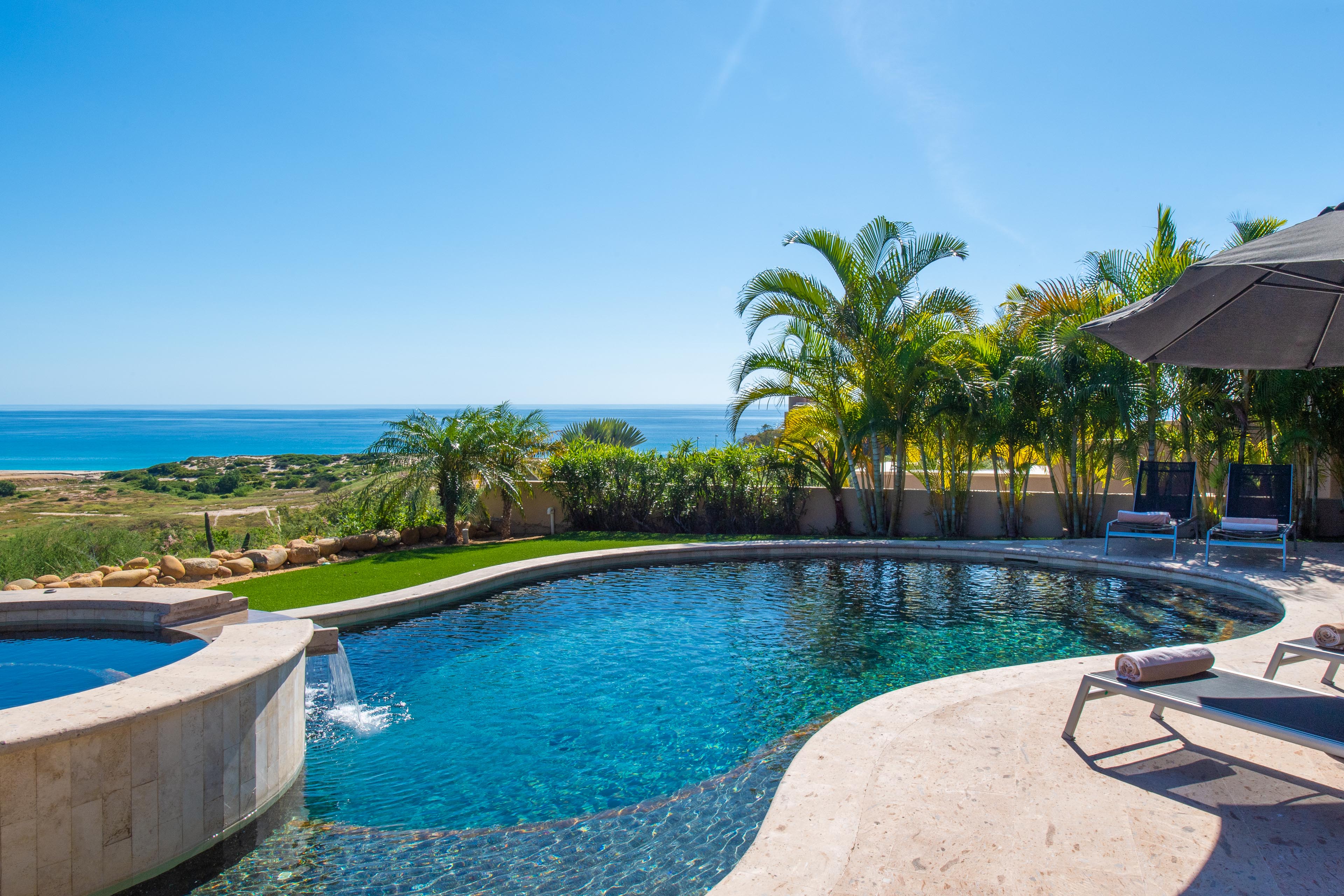 Villa D'Este
5BR-5.5BA / Sleeps 12 / Ocean View / 5,000 square feet
Lush palm trees, the mesmerizing turquoise hues of the Sea of Cortez and emerald greens of the neighboring Puerto Los Cabos golf course surround this impeccably maintained villa. From $1,000/night More Information… 
---
Weddings at Puerto Los Cabos:
The Puerto Los Cabos Fundadores Beach Club is available for private events and destination weddings.
Cost: From $5,670*
Hours: Setup may begin at 10:00. Event must end by 2:00 AM (Oct-May) and by 4:00 AM (June-September).
Facility Rental Includes:
Rental of Beach Club lawn and Beach area only.
Cleaning before, during and after the event.
Security guards to indicate directions to guests and for the beach area.
Cleaning personnel for bathrooms and amenities
The maximum number of guests is 250.
Restrictions:
Rental of Restaurant, Bar and Pool areas are NOT included.
Use of Beach Club Kitchen is NOT permitted; a mobile kitchen must be installed on the Beach Club lawn.
No storage for food & beverage are permitted in the Beach Club kitchen area.
All event suppliers must load and unload all equipment through the beach access. Loading and unloading equipment in the lobby area is NOT permitted.
A power generator and all type of lightning must be provided by client
Availability varies, so contact us for more information.
*Fees subject to change. Images courtesy of Puerto Los Cabos