Best Price Guarantee 24 hr. Cancellation No Service Fees 24/7 Client Service
Experience Cabo
Los Cabos has become famous for its endless variety of activities, great restaurants, and hot nightlife.
EXPLORE
Los Cabos, Mexico
Discover a world of family fun in Los Cabos, where exciting activities await for visitors of every age.
DISCOVER
Unique homes for your next trip to Cabo San Lucas
Los Cabos, Baja California Sur
Cabo San Lucas, Mexico
Los Cabos, Mexico is one of the world's leading vacation destinations. Home to vibrant Cabo San Lucas and charming San José del Cabo, the region is located at the tip of Mexico's Baja Peninsula. This is where the Pacific Ocean meets the Sea of Cortez at the famous stone arch at Land's End known as "El Arco." Just a short flight from many major U.S. cities, Cabo is an easily accessible vacation spot with warm weather year-round. Los Cabos offers luxurious vacation rentals, beachfront resorts and hotels, gorgeous beaches, outstanding golf courses, world-class sport fishing, gourmet dining, hot nightlife and more.
FIND OUT MORE
Cabo San Lucas, Mexico
Family Vacations in Cabo
Los Cabos is a family-friendly vacation destination with sunny beaches, fun activities and a variety of inviting villa rentals and beachfront resorts perfect for families. Visitors of all ages can enjoy a great getaway in Cabo San Lucas. Vacation rentals offer a comfortable home base for a family vacation, with spacious floor plans, private swimming pools, great amenities, and well-equipped kitchens. Villas feature an ideal blend of value, privacy, comfort and luxury. Make your villa stay even more special with private chef services, convenient grocery pre-stocking and more.
FIND OUT MORE
Top-rated Cabo Activities
Browse a selection of our highest rated Cabo tours, excursions and activities.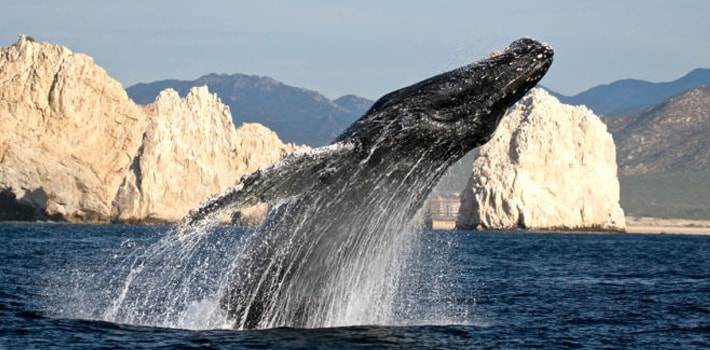 Diving | Kayaking | Snorkeling | Whale Watching
Cabo Expeditions
from
$50/person
EXPLORE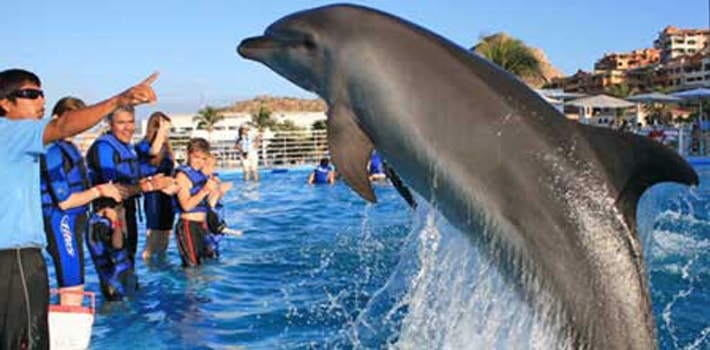 Dolphin Experience
Cabo Dolphins
from
$109/person
EXPLORE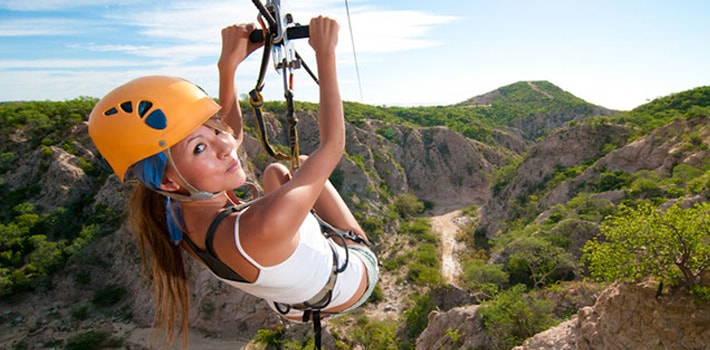 Zip-Line
Canopy Costa Azul Adventure
from
$99/person
EXPLORE
More than 30+ years of exceptional service
We couldn't have been more delighted with our villa. We spent the holidays enjoying the beautiful ocean views, our own private pool and our whole family being together. It was the best vacation we have ever had.
Larry, Chicago IL
We were so happy we chose this house for our family vacation. It is perfect for families; our kids had just as good of a time as we did. We all loved playing in our own pool and I especially loved waking up every morning to the beautiful sunrise and views.
Melanie, Phoenix AZ
WOW! Thanks for recommending this villa for our family vacation. The pool and views were beautiful. Thank you for a terrific vacation.
Kristen, Terrel FL
Our experience at Cabo Villas was without a doubt our finest hot holiday to date. Forget Hawaii go to Cabo and be sure to book with Cabo Villas. Friendly people, great food, quiet streets, amazing beaches, spectacular villas, marvelous views.
Jeanne, Canada
Without reservation, we highly recommend Cabo Villas agency if you are renting a villa in Cabo, planning any activities such as a fishing trip, catamaran cruise, dining or doing all of the above while getting married!
Jessica, Houston TX
I can't thank you enough for everything you helped us with while in Cabo. The ladies and I are so thankful that you were available at all times. We were very happy with our experience and everything that you did. Thank you, thank you,THANK YOU!
Vanessa, Stone Mountain GA
I have to say that it makes a huge difference to have a great customer service before, during, and after a trip. Cabo Villas has proven to deliver an excellent customer service experience on all three fronts. It really makes a huge difference. The level of service you all have provided, has made a positive impact in my overall vacation experience.
Matt CA
Thank you for setting up the weekend and helping us out, you made the process effortless and exciting! Everyone had a great time and enjoyed the villas tremendously! I look forward to working with you and CaboVillas again in the future.
Darren, Beverly Hills CA
Thank you so much. You guys have gone above and beyond! Best customer service and follow-through that I have ever experienced!
Nicole, San Francisco CA
Over 150+ incredible properties to choose from