Would you like more information?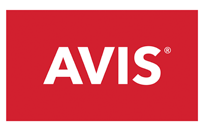 Get on the road to vacation fun with a convenient car rental from the professional and friendly team of Avis. There's no better way to explore the natural wonders and exciting activities of Los Cabos than on your own schedule in your own vehicle. Avis makes it easy, with an extensive fleet of vehicles and great service.
Free car delivery to most villa rentals! (Restrictions apply, call us for details.)
View a video of the services Avis offers: click here.
| | |
| --- | --- |
| Select Rental Season Rates: | Showing rates for: 11/01/13 to 12/14/13. |
Samples of the available Avis rental car fleet. Includes Los Cabos, San Jose del Cabo and La Paz.

Example
Type of Car (or similar)
Rates
Chevrolet Chevy (A)
3 days
4 days
5 days
6/7 days
Extra Day
$69
$92
$115
$139
$23
Subcompact, 5 Door Hatchback , 4 people, 2 suitcases, Manual - With Air

Dodge Attitude (B)
3 days
4 days
5 days
6/7 days
Extra Day
$78
$104
$130
$157
$26
Compact, 4 doors Compact, 5 people, 3 suitcases, Manual - With Air
Dodge Attitude (C)
3 days
4 days
5 days
6/7 days
Extra Day
$87
$116
$145
$175
$29
Compact, 4 Door Compact, 5 people, 3 suitcases, Automatic - With Air
Renault Scala (D)
3 days
4 days
5 days
6/7 days
Extra Day
$102
$136
$170
$205
$34
Intermediate, 4 doors, 5 people, 4 suitcases, Automatic - With Air

Ford Focus Europa (E)
3 days
4 days
5 days
6/7 days
Extra Day
$135
$180
$225
$272
$45
Intermediate, 4 Door Standard, 5 people, 4 suitcases, Automatic - With Air
Ford Fusion (F)
3 days
4 days
5 days
6/7 days
Extra Day
$192
$256
$320
$386
$64
Full Size, 4 doors, 5 people, 4 suitcases, Automatic - With Air
Mercedes Benz C200 (G)
3 days
4 days
5 days
6/7 days
Extra Day
$300
$400
$500
$603
$100
Premium, 4 Doors, 5 people, 4 suitcases, Automatic - With Air
Dodge Journey (I)
3 days
4 days
5 days
6/7 days
Extra Day
$180
$240
$300
$362
$60
Standard SUV, 4 Door Standard SUV, 5 people, 4 suitcases, Automatic - With Air
Chevrolet Suburban (J)
3 days
4 days
5 days
6/7 days
Extra Day
$387
$516
$645
$779
$129
Premium SUV, 4 doors, 8 people, 6 suitcases, Automatic - With Air
Toyota HiAce (L)
3 days
4 days
5 days
6/7 days
Extra Day
$285
$380
$475
$573
$95
Oversized, 4-Door Oversided, 15 people, 6 suitcases, Manual - With air
Chrysler Town and Country (M)
3 days
4 days
5 days
6/7 days
Extra Day
$240
$320
$400
$483
$80
Mini-Van, 5 doors, 7 people, 3 suitcases, Automatic - With Air
Dodge Durango (N)
3 days
4 days
5 days
6/7 days
Extra Day
$291
$388
$485
$585
$97
Full Size SUV, 4 doors, 7 people, 4 suitcases, Automatic - With Air

Jeep Unlimited (O)
3 days
4 days
5 days
6/7 days
Extra Day
$207
$276
$345
$416
$69
Cool Car, 5-Door, 5 people, 2 suitcases, Automatic - With Air
Jeep Wrangler (XD)
3 days
4 days
5 days
6/7 days
Extra Day
$195
$260
$325
$392
$65
4-Wheel Drive:, 2 doors, 4 people, 1 suitcase, Manual - No Air, Non-convertible
Rates do not include:
16% IVA Mexican Government Tax
18% Airport Surcharge
Additional driver fee $ 14.00 USD per day.

Tax, surcharge and insurance is paid in Mexico. Rates include Vehicle License Fee (VLF). Rates are for unlimited mileage. Rates are pre-paid.

You must be 25 years of age to rent a vehicle; for an additional daily fee, you may rent between the ages of 21-24.

Must book rental car for 3 days minimum.

Rates are based on 24-hour clock and any extra hours are billed at time of drop off.

INSURANCE

Loss Damage Waiver (LDW)
LDW is now available at all locations. Purchase of LDW relieves the customer of all financial responsibility damage to or loss of the Avis vehicle as a result of an accident or theft. Charge card hold: Total estimated rental charges plus 30%. If LDW and PDW are declined, an additional US$2,000.00 will be required. $23 USD per day (A, B, & C groups ); $25 USD per day (D, E, F, K & O groups); $30 USD per day (G, H, I, J, L, M, & N groups)

Partial Damage Waiver (PDW)
PDW is available at all locations. Purchase of PDW covers damage to or loss of the Avis vehicle as a result of an accident or theft. PDW requires a deductible (non-waivable excess) for damages to, total loss of, or total theft of vehicle, including missing parts or accessories. Charge card hold: Total estimated rental charges plus 30%. $15 USD per day (A, B, & C groups); $20 USD per day D, E, F, K & O groups); $25 USD per day (G, H, I, J, L, M, & N groups)

If both LDW and PDW are declined, an additional US$2,000.00 will be required.

If both LDW and PDW are declined, the renter is responsible for:
1. Full value of car, if stolen
2. Full value of any accessories, if stolen
3. Full value of repairs plus rental charge during repairs if damaged

The customer must also sign an "Acknowledgment of Responsibility."

Additional Liability Insurance (ALI)
ALI is available at all locations. Purchase of ALI increases property damage and public liability to MEP5,000,000 (US$524,300.00) while driving within Mexico as long as the terms and conditions of the rental agreement are met. ALI is $12 USD per day in all groups

Personal Accident Insurance (PAI)
PAI provides accidental death and medical expense benefits to the renter and all passengers in the Avis car. Coverage is up to MEP25,000.00 (US$2714.00) per person in the vehicle, up to the maximum legal limit of persons allowed in the vehicle. PAI is $4 USD per day in all groups

Motor Liability Insurance
Property damage/public liability up to MEP350,000 (US$36,670.00) is included in accordance with insurance laws of country. Theft of, or damage to parts and accessories are not covered.

Please Note: debit cards not accepted
VILLA OF THE MONTH
Villa Bellissima
8BR/11BA
RESORT OF THE MONTH
Villa La Estancia
Vacation Giveaway
---