Cabo San Lucas Travel Guide
Located at the tip of Mexico's Baja Peninsula, Baja California Sur, where the Pacific Ocean meets the Sea of Cortez at the iconic stone arch of Land's End ("El Arco"), Cabo San Lucas (also known simply as "Cabo") is all about non-stop action, hot nightlife, celebrity sightings, gorgeous sunny Medano Beach, world-class sport fishing and spectacular championship golf courses designed by some of the world's most legendary professional golfers.
All of this is complemented by luxurious amenities and the breathtaking natural beauty of turquoise ocean waters and the striking surrounding desert landscape dotted with cacti. While Cabo San Lucas has long been known for its party-loving spirit, the destination has established itself as a luxury getaway spot with incredibly high-end accommodations as well as a family-friendly vacation choice with value-minded options.
In part, Cabo San Lucas has become a hot vacation destination for its convenience; it's just a quick flight from most U.S. cities and English is widely spoken in the resort areas. And of course, there are the luxurious accommodations including magnificent private villa rentals and spectacular resorts. Whether you're planning a stay in an oceanfront vacation rental with family and friends, or are looking for a relaxing getaway in an all-inclusive resort, you're sure to discover the perfect spot for an unforgettable escape in Cabo San Lucas. A favorite for destination weddings, Cabo's outstanding villas and resorts offer the ideal venue for a special celebration, whether it's a dream wedding in paradise, a milestone birthday party, anniversary party, family reunion or other special event.
The city's action is centered around Cabo's world-class marina where beautiful luxury yachts dock and fishing charters head out in search of marlin, dorado, tuna and other big-game species. In the surrounding downtown streets you'll find a lively scene teeming with restaurants, nightclubs and shops selling everything from handmade souvenirs to designer clothing. And for people watching, nothing beats Cabo's beautifully swimmable Médano Beach where you can sip a margarita with your toes in the sand at one of the beachfront restaurants or clubs. Médano Beach is also a great spot to hop on a jet ski. To visit Cabo's famous El Arco and postcard-perfect Lover's Beach, it's easy to catch a water taxi or glass-bottom boat from the marina or Médano beach. A sunset cruise in Cabo is another great way to view the stone arch.
Top Vacation Rentals in Cabo San Lucas, Mexico
A villa rental is a perfect choice for families and groups in Cabo San Lucas, offering exceptional privacy and vacation value. A villa can also be an excellent choice for a destination wedding or other special celebration. Vacation rentals in Cabo offer you the comforts of home with many luxurious extras, as well as ocean views, private pools, and a host of amenities to make your stay unforgettable.
All-Inclusive Resorts in Cabo San Lucas, Mexico
Cabo's luxury resorts line the warm sands of Médano Beach as well as the long stretch of Pedregal and Solmar beaches facing the Pacific. Many guests enjoy the convenience of an all-inclusive resort vacation. All-inclusive resorts offer a variety of gourmet international dining options, with dining, beverages and some activities included in the nightly rate.
Top Activities in Los Cabos
There's no excuse for boredom with the sensational variety of tours and activities in Cabo San Lucas. Whether it's parasailing, snorkeling, a desert off-road adventure, kayaking, stand up paddle boarding, whale watching, scuba diving along a coral reef, or golfing some of the world's most beautiful courses, there's something for everyone.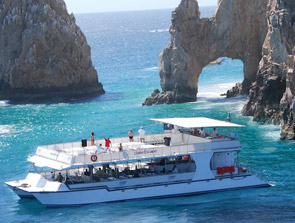 Cabo Escape Tours
A 70-foot power catamaran, the Cabo Escape is the perfect vessel to experience all the best of Los Cabos, including unforgettable whale watching, snorkeling trips, sunset dancing and dinner cruises - and even a "floating disco" cruise. Spacious and comfortable, this well-equipped ship offers great service, delicious food and plenty of fun. The upper deck is equipped with an open-air bar/lounge area with plenty of dance space.
From

$

45/person
More Info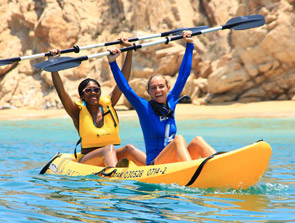 Cabo Adventures - Sea Tours
Offering exciting power snorkeling, kayaking, scuba diving and whale watching tours in Los Cabos, Cabo Adventures is one of the area's most popular activity providers. Hop aboard for an unforgettable day experiencing the amazing sea life and scenery of the Sea of Cortez accompanied by friendly and informative guides. Cabo Adventures also offers classic sailing experiences for day or sunset cruises. To really get the adrenaline going, try the one-of-a-kind flyboard.
From

$

75/person
More Info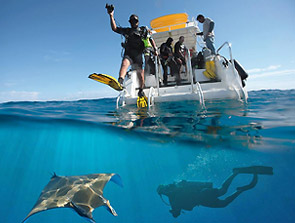 Manta Scuba Diving
Located in Cabo San Lucas, the Manta Scuba Diving program provides outstanding services and a close-up view of Cabo's unspoiled underwater beauty. Their highly trained team provides scuba diving certification classes, equipment rentals and a full range of diving tours to the most famous sites in Los Cabos, including Cabo Pulmo, the Gordo Banks, Pelican Rock, Land's End, Santa Maria Bay, Chileno Bay and more.
From

$

60/person
More Info
Fishing Charters in Cabo San Lucas
The waters around Cabo San Lucas provide some of the finest fishing in the world with a variety of species and year-round abundance of marlin. In fact, Cabo has earned the title of "Marlin Capital of the World" for its outstanding populations of striped, black and blue marlin. A sportfishing trip to Cabo is adventure travel indeed! Charter boats provide an excellent way to tackle the true Los Cabos fishing experience. Anglers can also try their hands at catching a prize dorado (mahi-mahi), wahoo, roosterfish, tuna and other species. A number of prestigious fishing tournaments take place in Cabo San Lucas each year drawing international competitors with large cash prizes. We work with an outstanding local fishing charter fleet with over 40 years of experience offering expert captains, crews and a variety of vessels to meet your fishing needs in Cabo.
Our Top Restaurant Picks
Cabo San Lucas is becoming a true foodie destination offering everything from authentic Baja fish tacos in local eateries to gourmet dining with celebrity chefs and farm-to-table organic restaurants. You'll discover that you can eat your way through Cabo while sampling international cuisines in a variety of breathtaking scenic ocean-view restaurants. Freshly caught local seafood is always a highlight in Cabo's restaurants. However, whatever your dining preference, you'll find countless outstanding options in Cabo San Lucas. Be sure to enjoy one of the area's many oceanfront restaurants.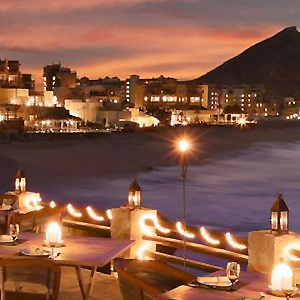 El Farallon
Capella Pedregal Resort, Cabo San Lucas
624-163-4300
The views overlooking the Pacific Ocean are truly spectacular at El Farallon, an oceanfront eatery offering exceptional seafood at The Resort at Pedregal. This outstanding restaurant is the perfect place for a romantic evening enjoying listening to the sounds of the waves as you enjoy some of Cabo's most delicious dining. Stocked daily with the freshest local catches, el Farallon specializes in wonderful seafood dishes. Enjoy a pitcher of sangria or an excellent margarita with your meal. Grilled fish, fresh salsas, lobster, clams and ribeye steak are just a few of the offerings on the menu.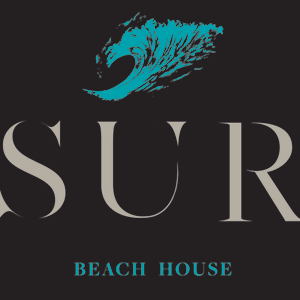 Sur Beach House
On Médano Beach, Cabo San Lucas (near Casa Dorada Resort)
(624) 143-1890 Ext 770
Enjoy a vibrant atmosphere accompanied with music curated daily by DJs & live music directly overlooking Medano Beach in Cabo San Lucas. Whether it's – a chilled bottle of rosé, creative cocktails, fresh oysters, or anything else from the inventive and internationally-inspired menu, SUR has you covered.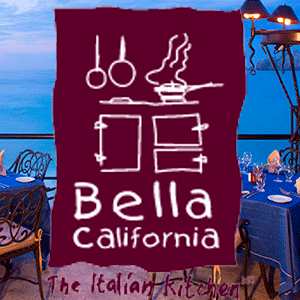 Bella California
Located at the Villa Del Palmar Resort, Cabo San Lucas
Phone: 145-7000, ext 525 Open daily from 7:00 – 11:30am / 11:30 to 6:00pm / 6:00pm – 10:30pm
Bella California serves the ultimate in authentic Italian cuisine with influences from Sicily to Tyrol. Located on a spectacular beachfront terrace at the Villa del Palmar resort, Bella California serves a delicious buffet breakfast and casual lunch during the day. At night the restaurant is transformed into a romantic torchlit al fresco venue.