Cabo Private Jet Charters
Private and Semi-Private Flights to Cabo
Aero is a semi-private jet service that offers a smooth journey from booking to your final destination.
Enjoy spacious premium seats, private terminals with no lines or crowds, a dedicated concierge team, and curated amenities. Their meticulously designed jets with seating for up to 16 guests have been well-crafted at every touchpoint featuring hand-stitched Italian leather seats, state-of-the-art lighting, and a custom sound system.
Now flying to Los Cabos from Los Angeles and Dallas. With a seamless direct flight aboard Aero, you can minimize your time traveling and maximize your vacation time.
First time flying with Aero?

Enjoy $300 off your flight.

BOOK SEATS

Use Promo Code: CABOV300. Eligible on flexible and most flexible fares.
Book by the seat.
Purchase individual seats - From the journey to the jet, every element of the experience has been meticulously designed.

A journey tailored for you.
Experience of a Lifetime
The future of first-class air travel, inspired by the golden age of aviation, reimagining the entire travel experience.


First-Class Travel
Bespoke interiors accented by hand-stitched seat covers made from Italian leather, elegant suede sidewalls, a custom-designed lighting system and Bongiovi sound systems


Premium Food and Beverage
Curated in-flight food and beverage service with curated selections from Erewhon Market, Catch Hospitality Group, Wally's Wine & Spirits, and other premium purveyors


Full-Service
White-glove service from a dedicated Concierge team to assist with booking flights, arranging ground transportation, and local experiences


Five-Star Travel
Fleet of sleek black jets, meticulously designed with seating for up to 16 guests


Low Fares with Scheduled Routes
Semi-private jet service, unlike charters and private jets, guest book seats on scheduled routes with published fares. Seat pricing starting at $1,350 one-way.


Worldwide Service
Direct, non-stop flights in North America from Los Angeles (VNY and LAX), San Francisco, Sun Valley, Aspen, and Los Cabos (CSL and SJD). In Europe, routes are served from London to Nice, Geneva, and Sion plus seasonal summer flights to Ibiza and Mykonos. More sought-after destinations coming in 2023.
No Lines, No Crowds
All Aero flights operate from private terminals – avoiding all of the headaches associated with flying internationally on commercial airlines – no lines, crowds, or waiting. Arrive just 30 minutes before takeoff and effortlessly pass off your luggage to hosts waiting curbside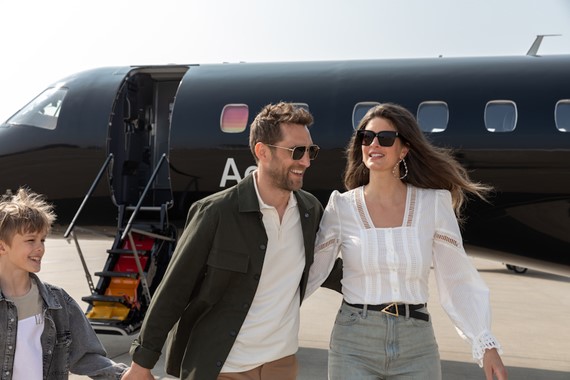 Want to buy out the whole plane and charter a flight for your trip?
In addition to semi-private air travel, Aero also offers private charter bookings on both their Embraer Legacy 600 and Embraer ERJ-135 jets. Fly with flexibility, convenience and ease, and enjoy unparalleled service. Every detail of your Aero charter is designed to make the experience as seamless as possible.
Their Concierge team will set up catering, handle passport processing, and even customize a cabin playlist before you step on board. They fly exclusively from private terminals, too, ensuring crowd-free and quick transits.

Aero's guests are seeking a radically better air travel experience. They are discerning customers who value service, time and the quality of the experience.
—Uma Subramanian, CEO of Aero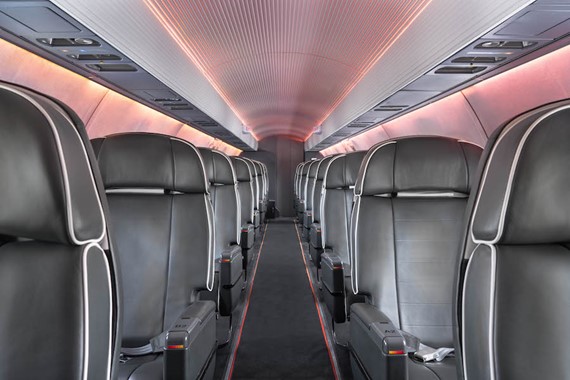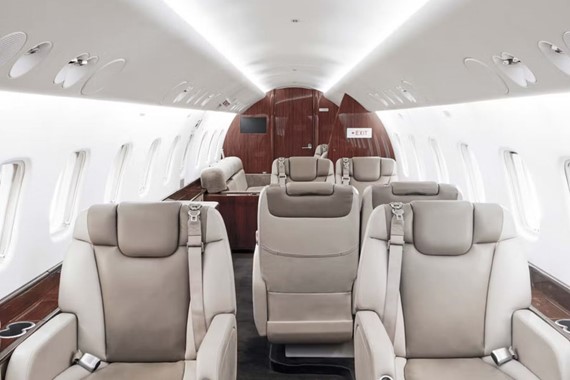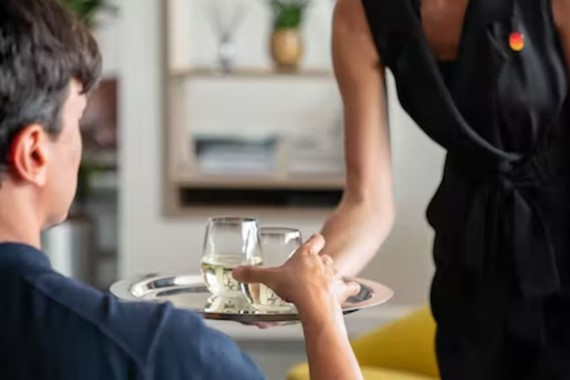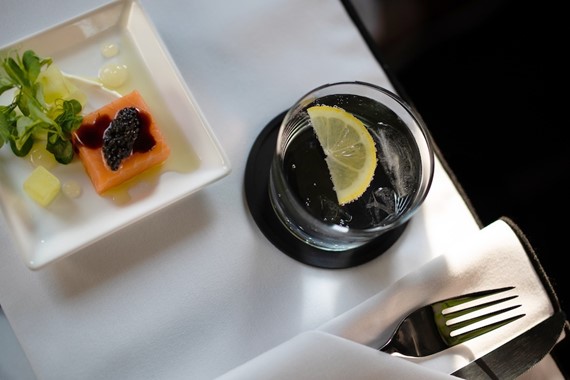 "These flights are as good as it gets when it comes to efficiency, personal safety, comfort, and overall luxury." —
Men's Journal

"When flying is this comfortable, you want it to last as long as possible." —
Newsweek
"In effect, Aero is aiming to bring excitement and luxury back into flying." —
Inside Hook
Request a quote to charter the entire plane