San José del Cabo Travel Guide
San José del Cabo's authentic Mexican atmosphere is a charming counterpoint to the non-stop action of sister city Cabo San Lucas. Just 20 miles away from Cabo at the other end of the Tourist Corridor, you'll find a historic town of courtyard restaurants, charming architecture, boutiques, and a beautiful church facing the traditional town square. San José's pace is slower than that of its bustling sister city—perfect for honeymooners and those seeking a more traditional Mexican getaway. The first community in Los Cabos, San José was once the home to the local Pericú tribe, a stop for Spanish galleons and a hiding spot for pirates.
Accommodations range from graceful private villas overlooking the Sea of Cortez to breathtaking resorts lining the warm beaches. Many resorts are located along the beachfront just south of downtown. Great for relaxing and beachcombing, the beaches in the area are not recommended for swimming. At the end of the Hotel Zone, you'll find the Estero San José, a beautiful palm-lined estuary rich in native bird life. This verdant natural oasis is a striking contrast to the dramatic desert scenery of Los Cabos.
Downtown, San José has become renowned for its fine dining establishments. Many restaurants are housed in historic buildings with romantic courtyards. Downtown, you can also explore the many delightful boutiques featuring handicrafts, clothing and jewelry. A thriving art district is home to a number of exciting galleries, showcasing the works of Mexican and international artists in a variety of media. On Thursday evenings from November to June, the Art Walk is a great way to experience the many galleries of San José del Cabo, many of which keep their doors open late for this special weekly event that also features specials at many local restaurants.
Just outside of San José del Cabo, Puerto Los Cabos is one of the area's fastest rising stars. This area is home to chic boutique-style hotels, a few great eateries, luxury villa rentals and a world-class marina. The pace is laid-back and relaxing - perfect for visitors looking for an alternative to the bustle of Cabo San Lucas.
Los Cabos Weather
Feels Like: 77°F
Humidity: 49%
Visibility: 10+ miles
Resorts in San José del Cabo, Mexico
Breathtaking views of the Sea of Cortez and warm beaches welcome visitors to San José del Cabo, where a variety of beautiful resorts line the sunny sands. Treat yourself to an exceptional vacation getaway with luxury amenities.
Top Activities in Los Cabos
You'll find plenty of exciting activities in San José del Cabo, Mexico. From exploring the art galleries and boutiques of historic downtown San José, to sailing, snorkeling, kayaking fishing and golf, there's fun for every type of visitor in Los Cabos.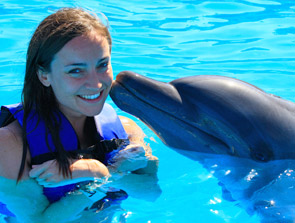 Cabo Dolphins
Guests of all ages can enjoy a rare opportunity to swim and play with beautiful Pacific Bottlenose dolphins while visiting Cabo San Lucas. With two locations (one alongside the Cabo San Lucas Marina and the other in San José del Cabo), Cabo Dolphins offers fun and educational programs where participants can get up close with these intelligent creatures while learning about their unique physiology and conversation concerns.
From

$

109/person
More Info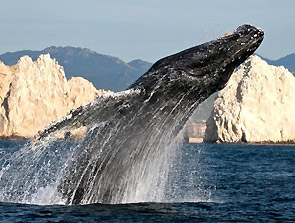 Cabo Expeditions - Sea Tours
Exciting tours led by the professional team of Cabo Expeditions offer a perfect mix of fun, learning, challenge and safety on the awe-inspiring waters of Los Cabos. Tours include whale watching, Sea of Cortez island expeditions, swimming with whale sharks, scuba and more. With a focus on fun and education, these are some of the leading and best-loved eco-tours in all of Los Cabos. Cabo Expeditions has been recognized for their commitment to conservation efforts and their excellent customer service.
From

$

50/person
More Info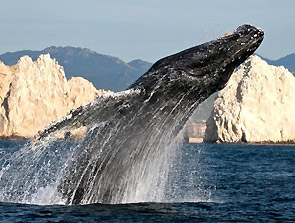 Cabo Expeditions Tours
Cabo Expeditions is one of the leading eco-tour companies in Los Cabos, Mexico, offering exciting adventures on land and sea.
Fishing Charters in Los Cabos
The seas of Los Cabos offer truly legendary sport fishing where the waters of the Pacific Ocean meet the vibrant Sea of Cortez. World-famous for marlin fishing, anglers can also catch dorado (mahi-mahi), tuna, roosterfish, wahoo and much more. If you love fishing, don't miss the opportunity to charter a boat with our expert captains and crews for an unforgettable experience.
Our Top Restaurant Picks
San José del Cabo is home to an exciting variety of gourmet restaurants lining the picturesque historic downtown streets with everything from traditional Mexican cuisine to international fare. Nearby, exceptional farm-to-table restaurants are receiving rave reviews for exciting dining on working organic farms.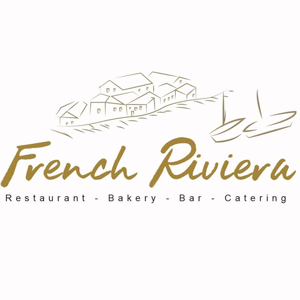 French Riviera Bakery
Corner of Hidalgo and Doblado
Ph 142-3350 Open 8:30am - 10:30pm No Credit Cards
Small restaurant with a take-out bakery counter features a variety of crepes, salads, desserts, coffees and bar drinks. Pastries and French bread are very good. The atmosphere is sunny and clean. Special $5 breakfast with orange juice, buttery croissant, coffee and a generous-sized bacon or ham cheese crepe.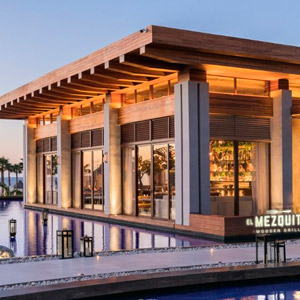 Mezquite
At Vidanta Los Cabos, San José del Cabo
(624) 104-9741 in Los Cabos
This stylish eatery offers magnificent views overlooking the Sea of Cortez. With specialties like prime steaks, grilled in a wood-burning oven, El Mezquite highlights a mouthwatering variety of dishes. Enjoy flavorful burgers, delightful salads, or the catch-of-the-day. Guests appreciate the captivating menu and stunning location.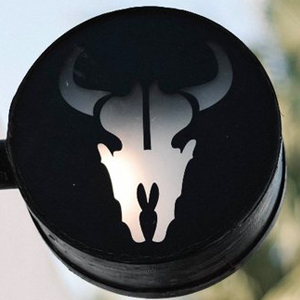 Drift San José
Miguel Hidalgo 613, San José del Cabo
Step into the courtyard at Drift and you enter a magical oasis in the heart of historic downtown San José del Cabo. Casual gourmet fare is served from a food truck as string lights cast a warm glow in the evening. Aside from the creative food like grilled octupus, cilantro sea bass and pierogies, the cocktail menu with a variety of mezcals is definitely a highlight.