San José del Cabo Travel Guide
San José del Cabo's authentic Mexican atmosphere is a charming counterpoint to the non-stop action of sister city Cabo San Lucas. Just 20 miles away from Cabo at the other end of the Tourist Corridor, you'll find a historic town of courtyard restaurants, charming architecture, boutiques, and a beautiful church facing the traditional town square. San José's pace is slower than that of its bustling sister city—perfect for honeymooners and those seeking a more traditional Mexican getaway. The first community in Los Cabos, San José was once the home to the local Pericú tribe, a stop for Spanish galleons and a hiding spot for pirates.
Accommodations range from graceful private villas overlooking the Sea of Cortez to breathtaking resorts lining the warm beaches. Many resorts are located along the beachfront just south of downtown. Great for relaxing and beachcombing, the beaches in the area are not recommended for swimming. At the end of the Hotel Zone, you'll find the Estero San José, a beautiful palm-lined estuary rich in native bird life. This verdant natural oasis is a striking contrast to the dramatic desert scenery of Los Cabos.
Downtown, San José has become renowned for its fine dining establishments. Many restaurants are housed in historic buildings with romantic courtyards. Downtown, you can also explore the many delightful boutiques featuring handicrafts, clothing and jewelry. A thriving art district is home to a number of exciting galleries, showcasing the works of Mexican and international artists in a variety of media. On Thursday evenings from November to June, the Art Walk is a great way to experience the many galleries of San José del Cabo, many of which keep their doors open late for this special weekly event that also features specials at many local restaurants.
Just outside of San José del Cabo, Puerto Los Cabos is one of the area's fastest rising stars. This area is home to chic boutique-style hotels, a few great eateries, luxury villa rentals and a world-class marina. The pace is laid-back and relaxing - perfect for visitors looking for an alternative to the bustle of Cabo San Lucas.
Los Cabos Weather
Feels Like: 90°F
Humidity: 57%
Visibility: 10+ miles
Top Vacation Rentals in San José del Cabo, Mexico
Planning your getaway in San José del Cabo is easy with a variety of stunning beachfront vacation rentals ideal for a family getaway or special celebration in Los Cabos. Vacation rentals offer exceptional comfort, value and privacy.
Resorts in San José del Cabo, Mexico
Breathtaking views of the Sea of Cortez and warm beaches welcome visitors to San José del Cabo, where a variety of beautiful resorts line the sunny sands. Treat yourself to an exceptional vacation getaway with luxury amenities.
Fishing Charters in Los Cabos
The seas of Los Cabos offer truly legendary sport fishing where the waters of the Pacific Ocean meet the vibrant Sea of Cortez. World-famous for marlin fishing, anglers can also catch dorado (mahi-mahi), tuna, roosterfish, wahoo and much more. If you love fishing, don't miss the opportunity to charter a boat with our expert captains and crews for an unforgettable experience.
Our Top Restaurant Picks
San José del Cabo is home to an exciting variety of gourmet restaurants lining the picturesque historic downtown streets with everything from traditional Mexican cuisine to international fare. Nearby, exceptional farm-to-table restaurants are receiving rave reviews for exciting dining on working organic farms.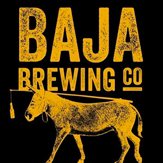 Baja Brewing Company
Cabo San Lucas: Medano Beach, on the rooftop of Cabo Villas Beach Resort; San Jose del Cabo: Next to Baan Thai in the Art District of San Jose del Cabo
San Jose del Cabo: 146-9995 Cabo San Lucas: 143-9199 ext. 2026
A hit with visitors and locals alike, Baja Brewing Company serves up excellent, finely-crafted beers and refined pub fare in a casually elegant (and fun) setting. The San Jose del Cabo location is situated in the heart of the historic district with the Cabo San Lucas restaurant boasts a dramatic setting atop the Cabo Villas Beach Resort with magnificent vistas of the marina and Sea of Cortez. Enjoy mesquite-fired pizzas, designer burgers, upscale takes on comfort classics, perfect steaks and creative seafood specialties. The artisan beers include "CABOTELLA", a German-style lager, and "Cactus Wheat," a Bavarian-syle Weissbier. When you're finished enjoying a fantastic meal and sampling the great beers, be sure to check out their fun logo wear featuring the Baja Brewing donkey.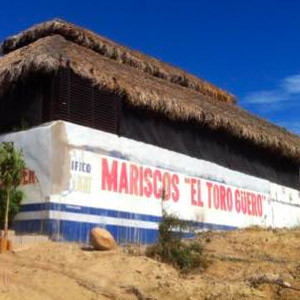 El Toro Guero
Avenida Centenario, San José del Cabo
624-130-7818
A casual palapa-covered dining area sets the scene for excellent Mexican tacos and a variety of outstanding seafood dishes including grilled whole fish, coconut shrimp, ceviche, mariscos. The setting is laid back and the service is friendly. A favorite of locals and visitors in the know.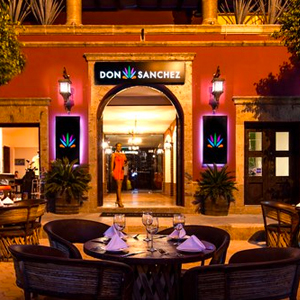 Don Sanchez
Blvd. Antonio Mijares s/n Edificio Eclipse Int 3, 23400 San José del Cabo
624 142 2444
The cuisine at Don Sanchez can best be described as "Contemporary Baja" or "Modern Mexican" offering a vast selection of unique creations focusing on regionally sourced seafood, locally raised animals and fresh organic produce coupled with a fine wine selection recognized by Wine Spectator. The restaurant truly sits atop of the culinary tourism restaurant standard in Los Cabos featuring not one but two of the area's most recognized chefs along with an in-house sommelier and impeccable service. What's more, a remodel has preserved one of the most historic buildings of San José del Cabo and in turn created three unique dining environments combining modern luxury with old world Mexican heritage. Our 350 label wine cellar lends itself perfectly for small intimate groups up too 16 guests looking for elegant privacy. Join us in our cava for one of our exclusive wine paring or events guided by our chef and sommelier. Our recently remodeled terrace is a perfect combination of fine dining elegance and Mexican warmth offering a private option for small groups up too 32 guests as well as the perfect intimate setting for couples, friends and families. Climate controlled, our terrace is an excellent option all year round. Hidden behind the cava and down a natural stone staircase lays a surprisingly large hacienda-style courtyard reminiscent of an older traditional Mexico. Featuring live music nightly, water fountains, fire features and lush gardens; the courtyard is perfect location for romantic dining as well as large groups up to 300 guests. Whichever you decide, Don Sanchez Restaurant in downtown San Jose del Cabo is a dining must.