Villa Services
Would you like more information?
Additional Pre-stocking Options

Small Mixed Floral Bouquet

- $105

Medium Mixed Floral Bouquet

- $131

Large Mixed Floral Bouquet

- $157

Dozen Roses Bouquet

- $91.50

Dozen Single roses

- $61

Air-Bed (Double)

- $8.75/night

20" Electric Floor Fan

- $8.75/night

Portable Cooler (approx. 4 gallons)

- $8.75/night

Ping Pong Table

- $25/day

Beer Pong

- $15/day

Floating Beer Pong

- $10/day
Beach Umbrella

- $8.75/night

Snorkel Set (3-day minimum)

- $8.75/night

Beach Chairs

- $8.75/night

Handful of Balloons

- $40

Cake Candles (3 pcs)

- $5.25

Personalized Mylar Balloons (33 in.)

- $34

Golf Cart 4 Seater - $146.00/day + Tax & Delivery Fee
Golf Cart 6 Seater - $171.00/day + Tax & Delivery Fee


Holiday: Christmas Tree & Décor Options
All holiday décor items are rentals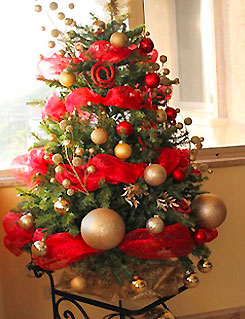 Christmas Tree
- 4ft $425 + tax / 7ft $625 + tax / Trees can also be decorated in multicolor. Add some holiday charm to your villa rental.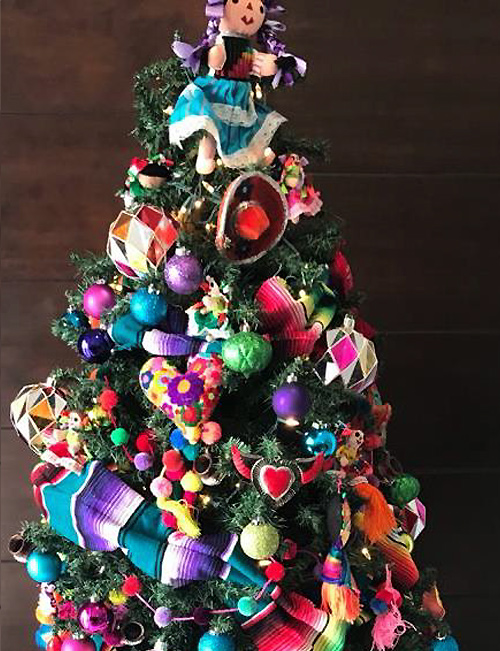 Mexican Tree -
4-5ft $575 + tax / 7ft $895 + tax / Enjoy the magical colors of Mexico with one of these trees decorated in traditional style.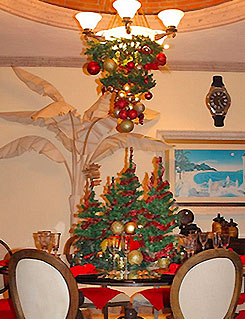 Chandelier + Decor
- $250 + tax / Charming traditional decor adds holiday spirit to your villa.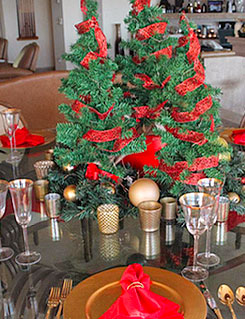 Table Setting for 10
- $385 + tax / Includes: gold charger, gold place mat, red napkin, gold napkin ring, 10 gold votives, gold cutlery, wine and champagne glasses with gold rim, 3 Christmas mini trees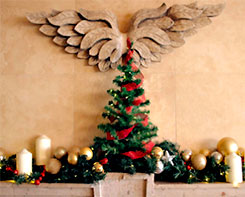 Fireplace Décor
- $295 + tax
Enjoy a festive fireplace mantle decoration at your villa.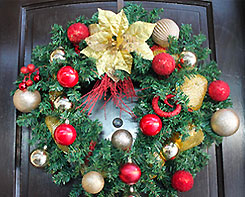 Wreath -
$175 + tax
Brighten up the door or other area of your villa.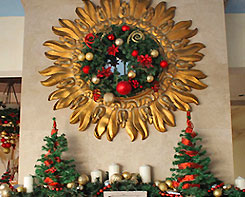 Fireplace Décor + Wreath
- $470 + tax
This beautiful combination is charming and classic.
Villa Staff and Service Options
Note: Chef and Butler Service prices do not include 16% tax and 15% gratuity.
Mariachi

- $750/hour (7 elements playing; additional cost for more musicians)

*

Mexican Trio

- $400/hour

**
Solo Classical Guitarist

- $450/hour

**
Fireworks Show

- from $1,450/minute

Live Jazz Band w/ singer

- $1,480/hr

**
DJ

- $350/hour

**
Fire Dancer - $1,680 (15-18 minutes)
Additional HOA permit fee may be required for entertainment depending upon group size, time of day and other factors. Contact us for info.

* 1 hour minimum
** 3 hour minimum
Tax & gratuity not included.
In-Villa Spa Treatments
Spa services are available to you in the comfort of your own villa. View More Spa Services
Massages
Body Treatments
Facials
Manicures
Pedicures
Makeup and Hair Styling
Aromatherapy
Packages
Weddings and Other Special Events
View Special Event Services Special needs, groups, business meetings, weddings and convention services can be arranged to meet your needs.
Fitness Services
Get fit in the privacy of your Cabo luxury villa! ModuVated offers an exciting range of fitness classes including bootcamps, yoga, pilates and much more.

Babysitting Services
For experienced, certified and English-speaking babysitters look no further than Baja Babysitting. This professional service, established in 2010, caters to tourists in the resorts and homes of Los Cabos day and night.
Baby Gear
No need to pack all your baby gear for your Los Cabos vacation. Baja Baby Gear supplies convenient rentals of strollers, play pens, high chairs, exercise toys and so much more!
Note: An additional $20 per trip delivery fee applies to all pre-stocking services ($50 delivery fee for East Cape/San Jose villas) and is subject to 16% IVA Mexican sales tax and 15% administration fee. Tax, fees and gratuities not included in listed pricing. There will also be an additional pre-stock option service charge for Villa Cerca del Cielo. Additional service fees apply for New Years Eve/Day and East Cape/San Jose villas.
Same-day orders unavailable. 72-hour notice (business days) recommended to ensure availability of prestock items. Orders must be placed at least 24 hours in advance on business days (M-Sat) with earliest delivery available the next business day. Allergy-free menus available, contact us for more information.

Previous Page | 1 | 2 | 3
Free Vacation Guide
and Enter to Win!
Sign-up for our FREE Los Cabos,
Mexico Vacation Guide and Enter to Win!
Win 3 nights at one of our outstanding Los Cabos Resorts!
Click Here...
How Can We Help?
(USA & Canada)
01-831-724-5800 (International)
Low Price Guarantee No Booking Service Fees! 24/7 Client Service