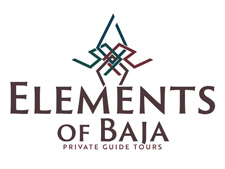 Elements of Baja
Private Eco-Tours
Embark on a one-of-a-kind excursion led by a professional private tour guide. With your experience completely customized for you and your group, you'll discover some of Baja's top hidden secrets and unique, authentic cultural sights. Exceptional eco-tours are personalized for you.
Led by famed Los Cabos eco-guide with over 30 years of experience, Oscar Ortiz, a private tour with Elements of Baja is an unforgettable way to explore the area's natural and local cultural traditions. Take to the desert back roads, pristine beaches, breathtaking islands, and historic anthropological sites to get a true taste of the region's magic. As each experience is completely customized, Oscar and his team will work closely with you to design the best expedition for your needs.
Some private tours available:
Intimate whale watching photography tours

Camping trips to experience the tranquil East Cape region

Snorkeling and diving tours in the Sea of Cortez and Cabo Pulmo

Discover ancient rock art made by the original indigenous inhabitants of Baja Sur

Explore local hot springs and waterfalls in a natural desert oasis

Swim with majestic whale sharks

Participate in a Mexican shamanistic ritual to connect with your inner power

Kayak around the peaceful islands of the Sea of Cortez

Sample the flavors of local cuisine, freshly caught seafood and more.

Learn about Baja's native flora and fauna from a highly trained naturalist guide

These are just a few of the custom private tours available.

Oscar and his team are active in local whale rescue and ecological conversation efforts. They love sharing their deep insider expertise about one of the world's most unique regions.


With your private ecotour designed for you, you'll be able to set out on the experience of a lifetime on your own schedule and accompanied by a professional, knowledgeable guide. Whether you are in search of a tour of several hours or a multi-day itinerary, we'll assist you in creating your ideal tour.

Transportation, food, equipment and more can all be included in your private tour. Have an idea? Just ask!

All tours subject to 3.75% booking fee.




As each tour is unique, to plan your private excursion, contact us for your personalized quote consultation with Elements of Baja.






Elements of Baja VIDEOS