Villa Services

Villa Pre-Stocking Options
Wouldn't it be nice to arrive at your villa and find the kitchen already stocked with your choice of food and beverages? That's just one of the many special services we can provide. We'll also arrange for chef, spa, and wedding planning services, butlers, entertainment for your special events, flowers, cribs, and other amenities - whatever you need for a comfortable and enjoyable stay.
Note: Individual items and customized packages are available. Ask your Cabo specialist for more details. All special service requests should be made as far in advance as possible to ensure availability. We prefer 7-day notice to confirm requests. Pre-Stock Packages Recommended for 4 guests.
Welcome packages
We offer a selection of delicious appetizer welcome packages with varied gourmet options and beverages. Each package serves 4 and includes 1-hour butler services.
A Taste of Mexico - $87.00*
Bite-size smoked duck empanadas with plum sauce and ancho chili jam
Queso panela marinated with cracked chile atop a homemade tostada with grilled cactus
Plantain with grilled chicken in traditional fruit mole sauce
Tamales with cheese, roasted corn and chile poblano
Pineapple margaritas

1 Hour Butler Service
Mexican Fusion $91.50*
Quinoa breaded chicken kabobs with a tamarind-maple syrup
Shrimp Gordita with a touch of local cheese and homemade ranch
Seared tuna with Mexican spices, tomato, pear, cilantro, green onion
Marinated octopus with sesame seeds, papaya, poblano chile atop a crispy homemade tostada
Dark Mexican Beer
1 Hour Butler Service
Mar Y Tierra - $104.50*
Angus beef carpaccio with a maple-chipotle glaze, julienne of jicama, arugula and red onion.
Chilled roasted carrot-mint soup with grilled cilantro-lime shrimp
Fresh mango-mint ceviche
Crab cakes with a spicy orange-Sriracha sauce
White Sangria with green apple and pear
1 hour Butler Service
La Feria - $105.00
*
4 Chicken Quesadillas / Plain Quesadillas
4 Beef Tacos
4 Pork Empanadas
8 Assorted Fruit Popsicle
Guacamole
Mexican sauce
4 Dark Beer and 4 Amber Beer
4 Limonades
1 hour of Butler Service
La Vendimia - $157.00
Brie with apple chutney and caramelized onion
Local organic goats' cheese with apricot jam and chipotle sauce
Serrano ham with basil, parsley, caramelized walnuts and cracked honey mustard
Oven roasted tomato and blue cheese pate with pecans.
Mexican Wines from Baja California
1 hour butler service
Food and Beverage Packages
DELUXE WELCOME PACKAGE
$291.50
/order. Includes:
Essential Food Package
Refreshing Beverage Package
Sunrise Breakfast Package
REFRESHING BEVERAGE PACKAGE
$79.00
/order
Assorted sodas (24 cans)
Bottled water (24 count)
Orange Juice (half gallon)
Grapefruit Juice (half gallon)
V8 (Vegetable juice) 6 cans
1 Bag of purified ice
SUNRISE BREAKFAST PACKAGE
$91.50
/order
Bacon (1 lb)
Eggs (24)
Wheat Bread (1 loaf)
Assorted fruit muffins
Milk (half gallon)
Assorted whole fruit
Orange juice (half gallon)
Cinnamon Rolls
ESSENTIAL FOOD PACKAGE
$161/order
1lb Assorted meat and cheeses
1 loaf Wheat bread
12 eggs
6 individual size cereals
Fruit salad (6 servings)
Coffee (1lb)
Butter
Jelly (2 flavors)
Mayonnaise, mustard, and ketchup
Milk (half gallon)
24 assorted sodas (cans)
24 bottles of water (375ml)
Salsa Mexicana (1lt)
Guacamole (1lt)
Corn tortilla chips (1 bag)
Orange Juice (2 liters)
1 Bag of purified ice
Tortillas
Cookies
Granola
Food Pre-stocking Packages
GRILLING PACKAGE
$135
/order
Hamburger buns (12 pieces)
Hamburger patties (12 pieces)
Hotdog buns (12 pieces)
Hotdogs (12 pieces)
Tomato (1lb)
Onion (1lb)
Lettuce (1 head)
Cheddar cheese (1lb)
Ketchup (1 lg bottle)
Mayonnaise (1 bottle)
Mustard (1 bottle)
Relish (1 bottle)
Frozen French Fries (5 lb bag)
SALSA PACKAGE
$35
/order
Salsa Mexicana
Guacamole
Corn Tortillas Chips
KIDS' BREAKFAST PACKAGE
$48
/order
Waffles (12)
Hot cakes (12 pc)
Syrup and butter
Assorted juice boxes (12)
Assorted cereal boxes (12)
Milk (half gallon)
KIDS' FOOD PACKAGE
$70
/order
Assorted juice boxes (12)
Hot dog buns (8)
Turkey sausages (8)
Ketchup (1)
Mayonnaise (1)
Frozen french fries (2lb)
Popcorn (2)
Crackers (1 box)
Macaroni and cheese (2 box)
Bag of chocolates
ROMANTIC PACKAGE
$178.50
/order
1 Bottle of Veuve Clicquot Champagne Brut
Champagne bucket
1 Bag of purified ice
6 Chocolate covered strawberries
2 Champagne flutes
1 Dozen red roses
SMOKED SALMON PACKAGE
$91.50
/order
Assorted Bagels (6)
Tomatoes (2)
Onion (1)
Smoked salmon ( 1.5lb)
Cream Cheese (1 lb)
Capers
Villa Beverage Pre-stocking Options
Must be 21+ years to order. Limit one bottle of hard alcohol (40+% alcohol) per person.
BEER PACKAGE
$122
/order
12 Coronas
12 Pacificos
12 Dos Equis
12 Tecates
12 Modelos
MARGARITA PACKAGE
$178.50
/order
Cuervo 1800 reposado (3 bottles)
Cuervo margarita mix (3 bottles)
Limes (12)
Salsa Mexicana (1 liter)
Guacamole (1 liter)
Bag of tortilla chips
Purified ice (1 bag)
Salt
TOP SHELF LIQUOR PACKAGE
$318
/order
Corona Beer (24 cans)
Bacardi White Rum (1 liter)
Don Julio Reposado Tequila (3/4 liter)
Absolut Vodka (3/4 liter)
Jack Daniels (3/4 liter)
Damiana Liquor (1 liter)
Margarita Mix (1 bottle)
Piña Colada Mix (1 Bottle)
Kahlua (1 liter)
Coke (12 cans)
Cranberry juice (2 liters)
Tonic Water (12 cans)
Limes (12)
Purified ice (2 bags)
Additional Pre-stocking Options
Small Mixed Floral Bouquet - $105
Medium Mixed Floral Bouquet - $131
Large Mixed Floral Bouquet - $157
Dozen Roses Bouquet - $91.50
Dozen Single roses - $61
Air-Bed (Double) - $8.75/night
20" Electric Floor Fan - $8.75/night
Portable Cooler (approx. 4 gallons) - $8.75/night
Ping Pong Table - $25/day
Beer Pong - $15/day
Floating Beer Pong - $10/day
Beach Umbrella - $8.75/night
Snorkel Set (3-day minimum) - $8.75/night
Beach Chairs - $8.75/night
Handful of Balloons - $40
Cake Candles (3 pcs) - $5.25
Personalized Mylar Balloons (33 in.) - $34
Golf Cart 4 Seater - $146.00/day + Tax & Delivery Fee
Golf Cart 6 Seater - $171.00/day + Tax & Delivery Fee
Holiday: Christmas Tree &amp Décor Options
All holiday décor items are rentals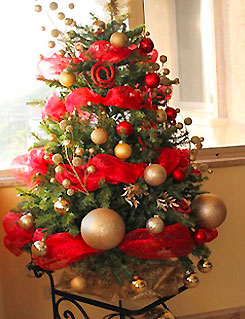 Christmas Tree - 4ft $425 + tax / 7ft $625 + tax / Trees can also be decorated in multicolor. Add some holiday charm to your villa rental.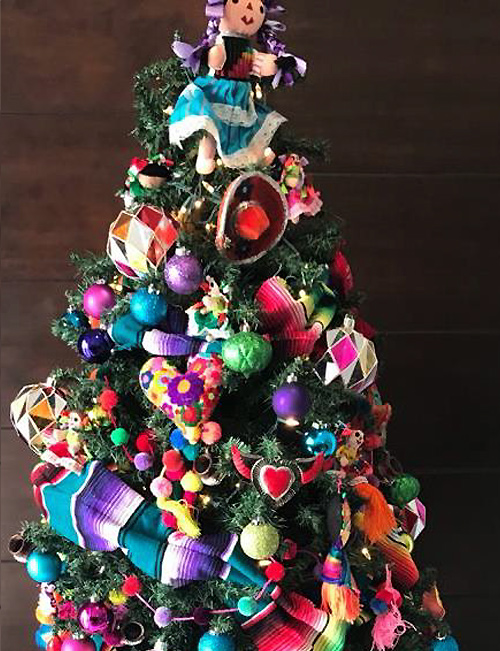 Mexican Tree - 4-5ft $575 + tax / 7ft $895 + tax / Enjoy the magical colors of Mexico with one of these trees decorated in traditional style.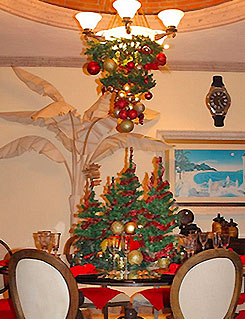 Chandelier + Decor - $250 + tax / Charming traditional decor adds holiday spirit to your villa.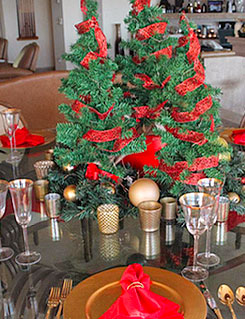 Table Setting for 10 - $385 + tax / Includes: gold charger, gold place mat, red napkin, gold napkin ring, 10 gold votives, gold cutlery, wine and champagne glasses with gold rim, 3 Christmas mini trees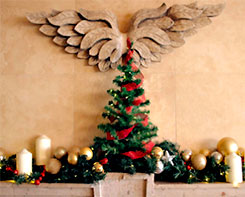 Fireplace Décor - $295 + tax
Enjoy a festive fireplace mantle decoration at your villa.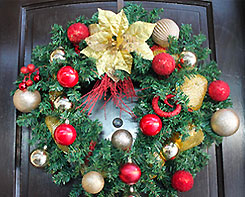 Wreath - $175 + tax
Brighten up the door or other area of your villa.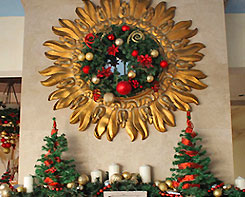 Fireplace Décor + Wreath - $470 + tax
This beautiful combination is charming and classic.
Villa Staff and Service Options
Entertainment
Mariachi - $750/hour (7 elements playing; additional cost for more musicians)*
Mexican Trio - $400/hour**
Solo Classical Guitarist - $450/hour**
Fireworks Show - from $1,450/minute
Live Jazz Band w/ singer - $1,480/hr**
DJ - $350/hour**
Fire Dancer - $1,680 (15-18 minutes)
Additional HOA permit fee may be required for entertainment depending upon group size, time of day and other factors. Contact us for info.
* 1 hour minimum
** 3 hour minimum
Tax &amp gratuity not included.
In-Villa Spa Treatments
Spa services are available to you in the comfort of your own villa.
View More Spa Services
Massages
Body Treatments
Facials
Manicures
Pedicures
Makeup and Hair Styling
Aromatherapy
Packages
* All welcome packages are based on 4 people. An additional $20 per trip delivery fee applies to all pre-stocking services ($50 delivery fee for East Cape/San Jose villas) and is subject to 16% IVA Mexican sales tax and 15% administration fee. Gratuities not included in listed pricing. Additional service fees for New Years Eve/Day and East Cape/San Jose villas apply. Drop off service only for Christmas Eve/Day.
Same-day orders unavailable. 72-hour notice (business days) recommended to ensure availability of prestock items. Orders must be placed at least 24 hours in advance on business days (M-Sat) with earliest delivery available the next business day. Allergy-free menus available, contact us for more information. Customized menus are available. Contact your Cabo specialist for options and pricing. Allergy-free menus available, contact us for more information!