Reviews For Villa Marcella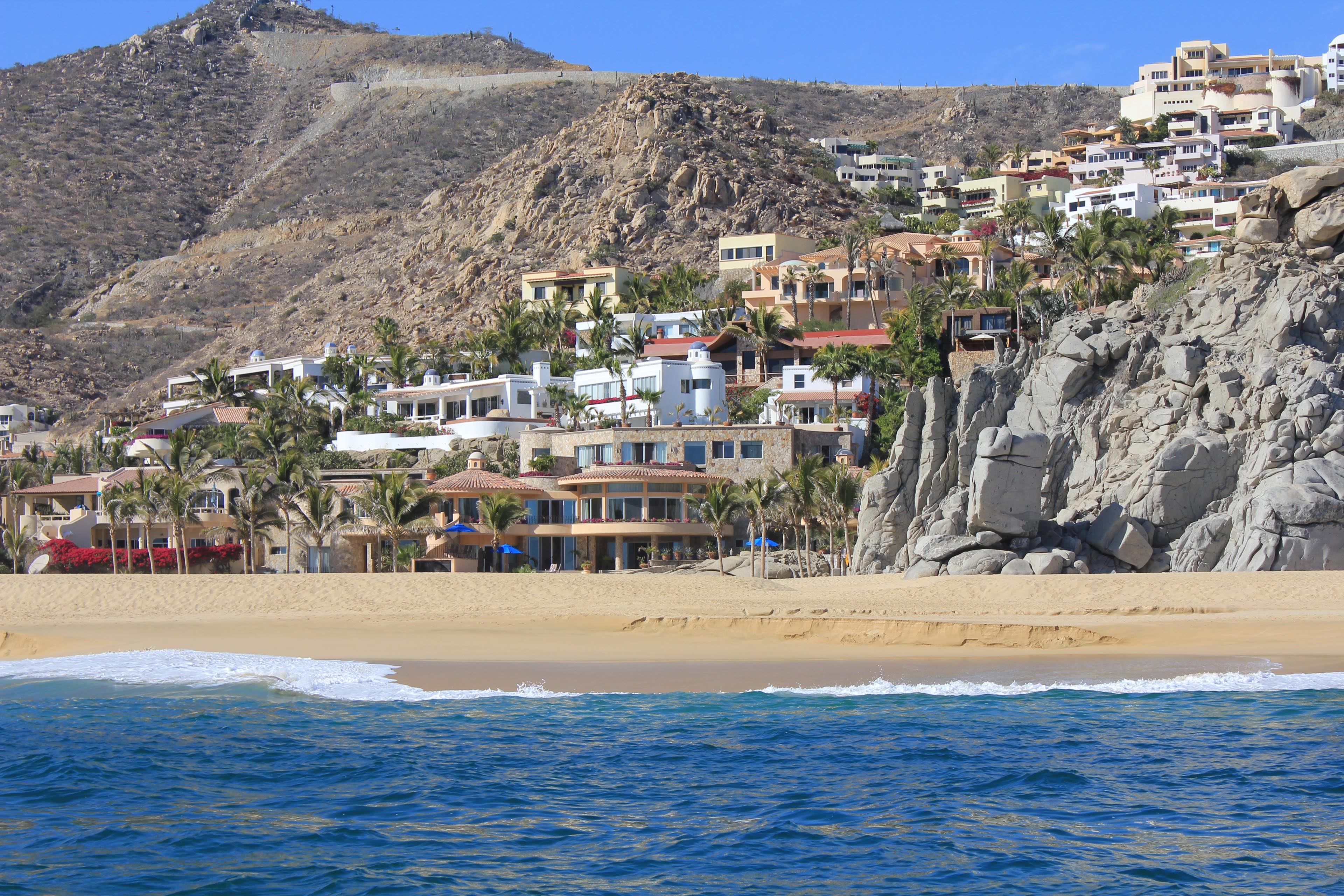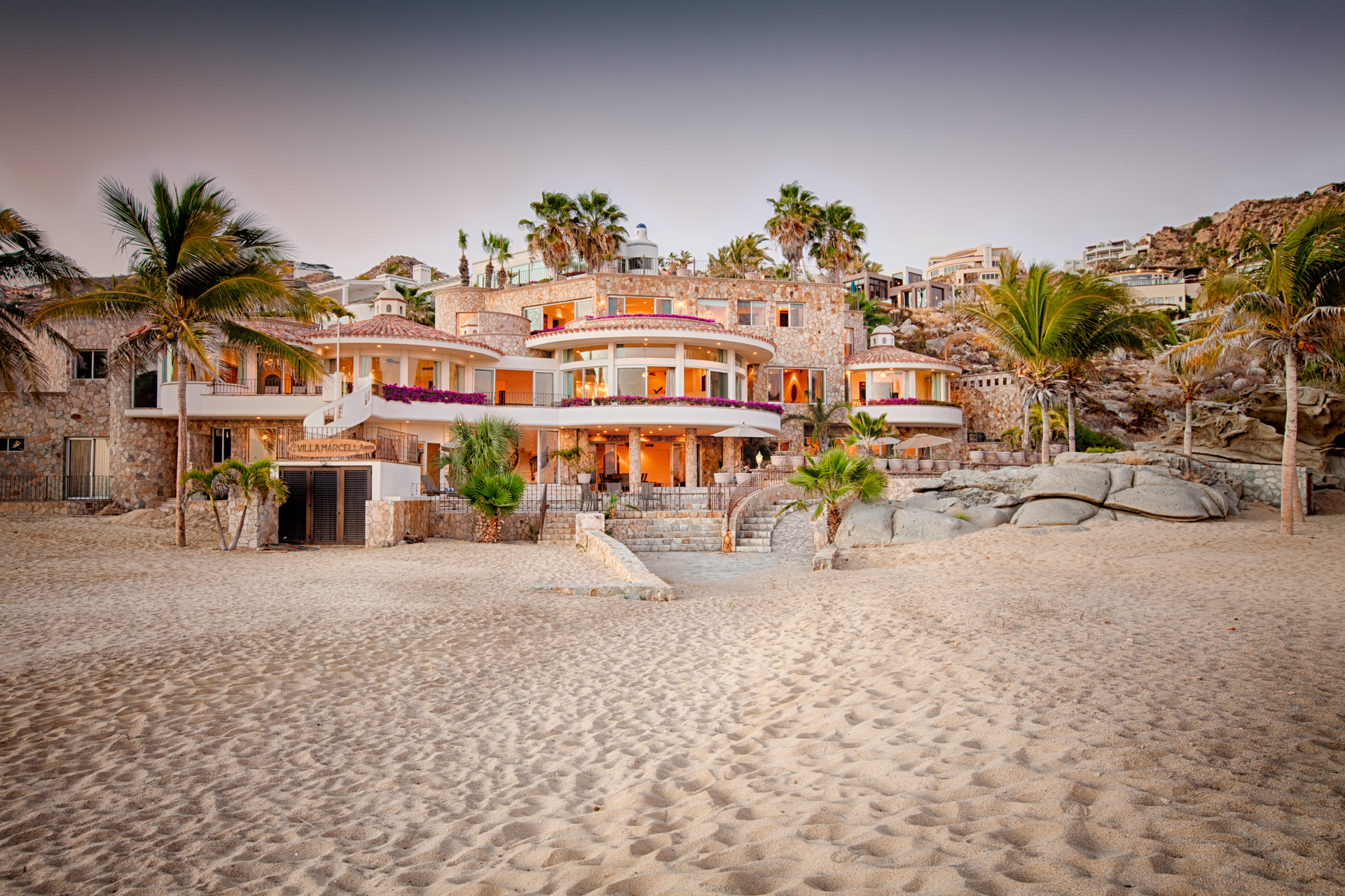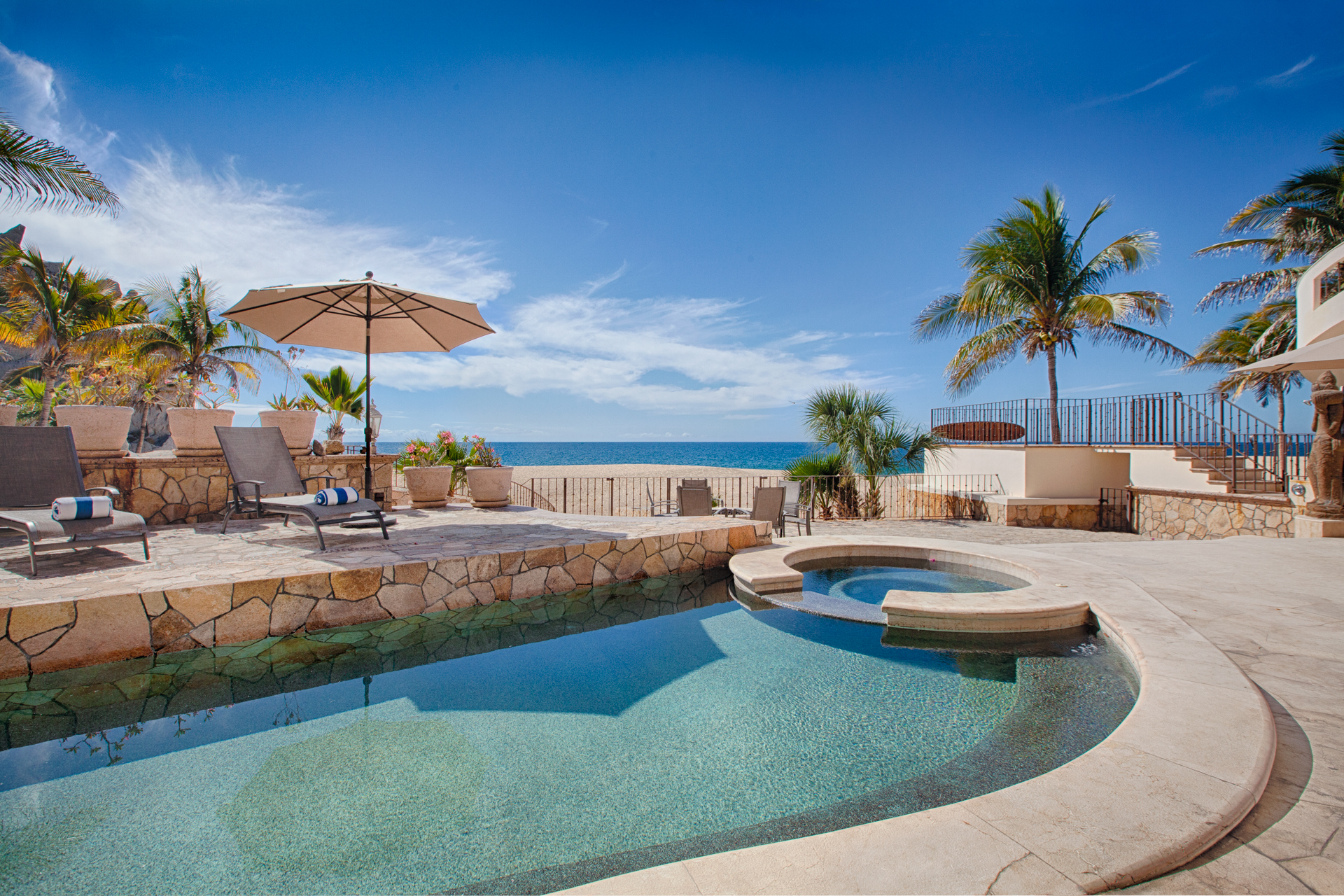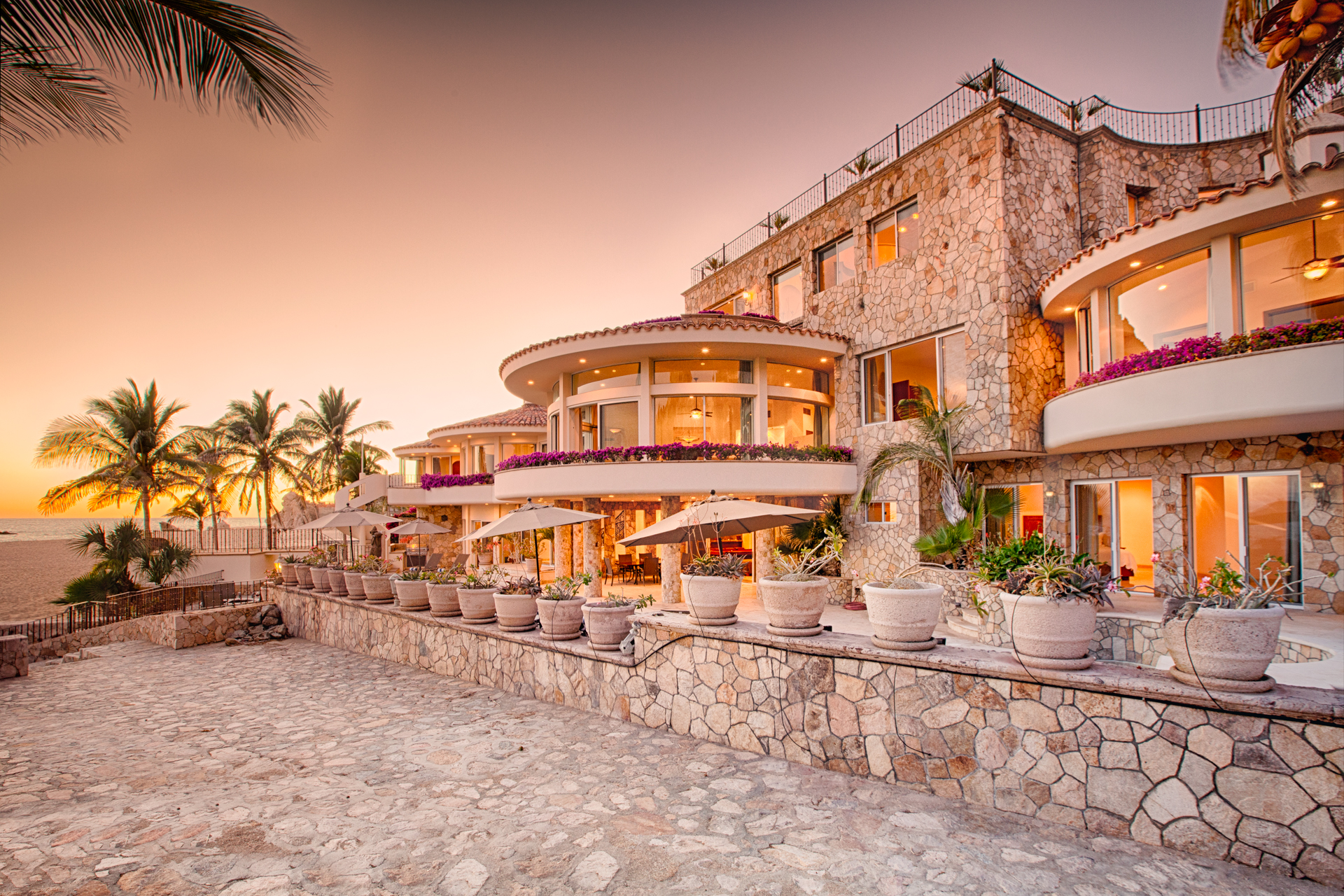 "We had an incredible time! "

We had an incredible time at Villa Marcella.
The team at CaboVillas was easy to work with and very responsive. They were incredibly helpful when we were in Cabo arranging rides, service and recommendations. We couldn't have had a better time on our trip.
Sean W, Chicago IL | January 2020
"Beautiful home right on the beach with wonderful staff!"

A group of 16 of us stayed here for a long weekend in July.
The house is beautiful, and there's plenty of space. The staff is amazing - Omar, Benjamin, Amanda, and everyone else went out of their way to help and accommodate us. Many of our friends agreed it was the most beautiful house they've ever stayed in. We've stayed in houses together in lots of locations - Punta de Mita, Hawaii, Palm Springs, and more. Villa Marcella was an incredible experience, and we'll be sure to come back.
judyabad | August 2017
Management Response
Hello, thank you for your review! We are glad that you all enjoyed your stay at beautiful Villa Marcella! We look forward to welcoming you back to Cabo in the future!
"Amazing villa! Amazing time!"

2016 marked my mom's 60th birthday and we went big.
We invited the whole family. 14 people, under one roof, for five days...Villa Marcella in Pedregal is amazing. This beach front property was the perfect setting for a celebration. Our house staff was the best. Omar helped us schedule - a fishing trip, massages, and transportation from one party to the next. Benjamin, our Chef cooked us breakfast lunch and dinner. The 8 foot, 140 lbs, Marlin we caught did not go to waste. Marlin tacos, Ceviche, sashimi, grilled, etc. The house itself had a generous lap pool, fire pit, and more than enough room for 14. We would definitely come back...
A.L. A | July 2016

"Unbelievable luxury and pampering!
What a tremendous long weekend! The Villa Marcella was spectacular, ~10,000 square feet right on the beach in Pedregal. We had delicious meals prepared by the chef Cesar, Gregorio and Jorge were always there before we knew we needed anything, offering us drinks, snacks, and anything else we wanted. One of our guests became ill after dining out at a local restaurant, and Gregorio nursed her back to health, providing her with medicine and electrolytes, tea & toast, until she was back on her feet in less than 24 hours. The other arrangements -- massage, facials, and lovely snorkeling trip--were excellent. Everything was simply outstanding..."
Rick, Burlingham | May 2016
"your own private beach in Cabo"

Villa Marcella, its staff and Cabo: a perfect combination.
There was almost no one on the beach during our entire 10 day stay. Adrian, the house manager, was very helpful and ensured privacy. We rented cars, but rarely left the villa since all we wanted and needed was supplied. 15 adults, children and grandchildren with plenty of room to spare for privacy, adult areas, and child safe play areas. Breakfast on the beach's edge and dinner in town or on the balconies. We brought our own paragliding wings and with the permission of Pedregal flew from the weather station to the beach in front of our villa. Great villa, great staff.
A FlipKey verified reviewer, Salt Lake City | February 2014
Management Response
It's not only fantastic to have your very own villa rental right on the beach, but even better when you have it all to yourself! This is one of the great benefits about this villa because the beach is very private. With 5 bedrooms, Marcella can definitely hold a large group of people from families to friends; it even makes a beautiful spot to hold a destination wedding right on the beach!
"Great location, space and proximity to entertainment -- a perfec"

Have visited this property a couple of times and will be looking to return.
The location feels very secluded, private and remote, yet it's right in the heart of town. The house is big, clean and right on the beach. The staff is friendly and available to accommodate virtually any request.
A FlipKey verified reviewer, Santa Monica | July 2013
Management Response
Thank you for your review, and we are very glad that you enjoy Villa Marcella and have visited it multiple times! You can never go wrong with a beach-front villa right in town! This villa sleeps up to 14 guests, so whether you're looking to rent a spacious villa for a romantic getaway or for a large group of friends you can't go wrong with Marcella.
"Phenomenal villa right on the beach; unbeatable!"

Having stayed in several luxury villas in Cabo in the past, I can honestly say that Villa Marcella is the best!
The location right on the private corner of the beach with 6 master suites was spectacular. Service from adrain and Chuyita, the live in housekeepers was perfect. They were nearly invisible, but there when we needed anything. Unlike many homes with one insane master suite and a number of smaller rooms for kids and guests, this villa had 6 suites that were all great in their own way. One was right off the beautiful pool deck and billiards room, one had an anteroom with exercise equipment, one two had exceptional beach views. We hope to visit again and again!
Hunter E., CA | October 2011
"What a weekend!"

We have made Cabo our Thanksgiving Family Vacation for the last 3 years.
We loved Villa Marcella. The home was beautiful and the staff on site made the trip unbelievable. We were very dissappointed with the catering services through ESS. We will not book through them again. They were expensive and it came already prepared which was a huge dissappointment because it was suppose to be made fresh in our villa. It's much better to eat out if you'd like a nice dinner.
A FlipKey verified reviewer, Los Angeles | May 2011
Management Response
We are very sorry you were disappointed with Denni's Catering. Unfortunately, with the time restraint they are only able to finish the main course at the villa (during service of the other menu items). We do offer 2 different caterers and A Matter of Taste Catering is fabulous. We would love to invite you to try their services on your next stay and would be happy to discount a meal for your family by 10% so that you can see just how great in-villa chef services can really be. We look forward to working with you next year!
"Extrodinary"

est location ever private beach perfect the staff and help were amaxing plan on staying there every year
A FlipKey verified reviewer, denver colorado | April 2011