Reviews For Villa Desierto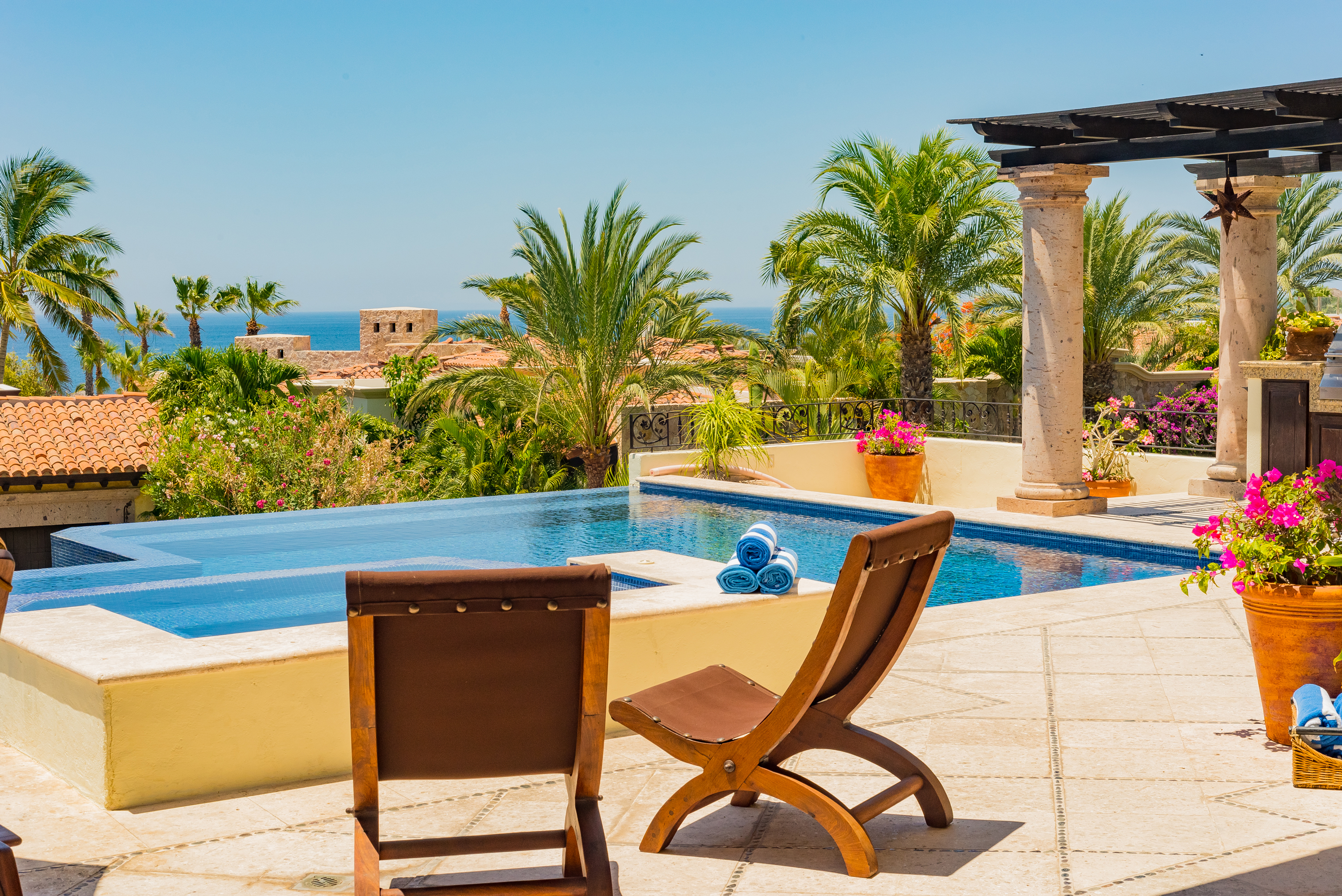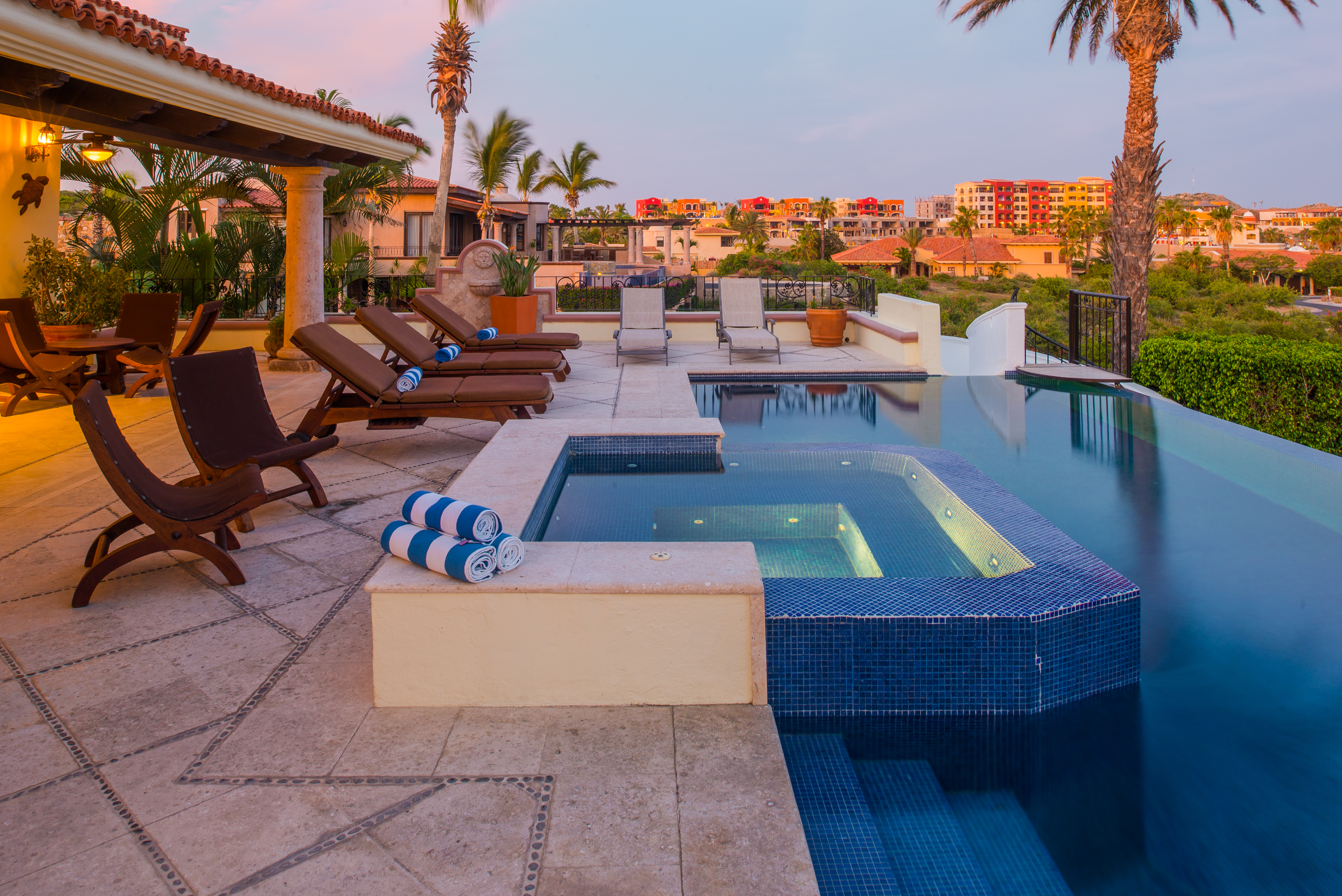 This is our favorite place to stay in Cabo San Lucas.
The villa is very well maintained with a 1st class staff who was extremely helpful. Prior to arrival, the staff will ask if there are any personal needs. For us we had a baby and young kids so they were able to arrange a crib along with a pack n play which made traveling with those extra items that much easier. They were also able to stock the kitchen with requested food items. Upon arrival we were greeted with an amazing meal already prepared and the pool already heated. The entire stay was nothing short of exceptional with an amazing beach club located within a 2 minute walk from the house where they have a full service kitchen, bar, pool and access to a beautiful private beach. Downtown Cabo is a quick and easy 10min cab ride which is nice to be able to access when desired. I would highly recommend any family and/or group to stay here.
Christian, California | April 2017
"Awesome all-around"

The villa, the location, the services was excellent.
It was a great place for a group of 30 to 40 year old guys to get away for 5 days. The location was perfect. It was just a few minutes from Cabo, and outside the town enough to really enjoy the beauty of the area, rest and relax. The hot and pool were excellent, as well as the beach pool and facility. The only problem was having to go home.
marksnoq, Snoqualmie, Washington | March 2017
Management Response
We are so happy that you enjoyed your stay in Cabo at Villa Desierto! Have no fear - Cabo is waiting for you to return! We look forward to welcoming you back to Cabo SOON!
"Over The Top!"

Villa Desierto was over the top nice!
4 Couples traveled to Cabo the 3rd week in October. We knew that we wanted a very nice Villa to rent for a week with all the bells and whistles. Our Villa was well located in the Esperanza Resort Villa neighborhood. I booked through CaboVillas.com and was lucky enough to have Kimberly Zamaro as our representative. She stayed involved from beginning to end and even pre-booked several of our favorite restaurants. She helped us to pre-stock our villa and made sure we had a rental SUV and transfersto and from the airport. Since all 4 couples split the cost equally we "drew straws" for rooms. There were 2 over the top master suites, 1 average suite with a closet and then the 4th room without a closet. All bathrooms were very nice with showers. If I could change one thing, it would be for the Armoire in bedroom 4 to have had a rod so that I could have hung my clothes. And yes, I drew bedroom #4!! Fair is fair! Kimberly also helped book golf for the guys. They played 3 times at 3 amazing golf courses. Our villa had its own pool and the neighborhood had a pool and restaurant/bar that was right on the ocean. AMAZING!! The girls spent most days sunning by the pool. One day our concierge set us up with an in house spa day. They literally came and set up a spa in our lower level for all 4 ladies! Over the top again! Every night we went to fabulous restaurants. We have been to Cabo many times before so we have our favorites, of course, but this time we tried several new restaurants like Seared, Cocino Del Mar and Seven Seas. We always go on a sunset cruise on the Risselina. It is a smaller catamaran that is family owned. The meal is always delicious. The sunrises and sunsets in Cabo are phenomenal! Lastly, we were lucky enough to have maid service all week. Her name was Amelia! We had clean sheets and towels every day. She was wonderful!! We hated to leave her behind! I would definitely recommend Villa Desierto and CaboVillas.com. Ask for Kimbe
Cindylaffey, Lenexa, Kansas, United States | October 2015
Management Response
Wow, thanks so much for sharing your wonderful review with us! We always strive to provide our guests a truly unforgettable vacation experience and it sounds like your stay at Villa Desierto was everything you'd hoped it would be! This luxurious villa offers a great location in the Punta Ballena area of Los Cabos as well as beautiful Sea of Cortez views and outstanding high-end amenities to make your stay comfortable and enjoyable. We're so glad to hear that you were well taken care of by our excellent staff both before and during your trip. We always strive to provide exceptional customer service! We're also pleased to hear you took advantage of our convenient extras including transfers, grocery pre-stocking for your villa and in-villa spa massages. When you're ready to return, we are here and ready to assist with another amazing vacation getaway in Los Cabos!
"Family Holiday"

It was our first time to book with Cabo Villas.
om. It was the best decision we made. Everything was taken care. No worries. Perfect Vacation. My husband and I woke up every morning and drank our coffee in the spa and watched the sunrise.
A FlipKey verified reviewer, vina | August 2013
Management Response
We are very glad that you enjoyed booking with us here at Earth, Sea & Sky Vacations (CaboVillas.com). This villa is absolutely gorgeous with fantastic views of the ocean from the spa and infinity pool. Enjoy your coffee or margarita in style!