Reviews For Villa Buena Vida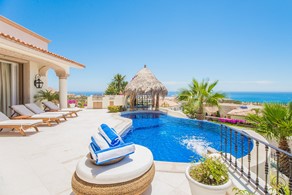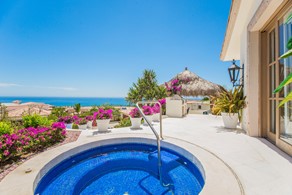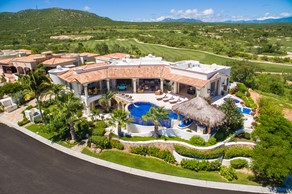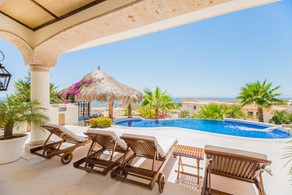 "Incredible!"

I recently had an incredible experience using Cabo Villas to plan a trip for a large group of over 20.
They made it so easy. I can't say enough about how fantastic Alex K was during the trip-planning process. Their communication was impeccable, ensuring every detail was taken care of. The catering company they recommended, Chile and Lime, was phenomenal, providing delicious meals that exceeded our expectations. Then there was Ivan, our on-site concierge. Ivan is a true hero. He was incredibly helpful throughout the trip. He effortlessly arranged deliveries and transportation, making our stay seamless and stress-free. Cabo Villas, along with their exceptional team, truly made our trip memorable. Thank you so much!
Jake T , Wilmette, IL | June 2023
Management Response
Thank you for sharing your wonderful experience with us! We are thrilled to hear that your vacation with a large group was a resounding success and that our team at Cabo Villas played a significant role in making it so. Our team takes pride in ensuring we provide a seamless experience for our valued guests. You were in excellent hands with Alex and Ivan! We're delighted that you loved the incredible food from Chile & Lime, they always impress as well. We hope to have the pleasure of welcoming you and your group back for more unforgettable experiences in the future.
"Completely satisfied"

Loved this property, location, and ambience.
The staff was also 1st class and tended to our every need. Thank you for making my birthday one to remember!
Nicole R , New York, NY | October 2021
Management Response
We're so happy that your birthday celebration at Villa Buena Vida was one for the books! The villa staff will be pleased to know you were happy with their services. We look forward to welcoming you back to Cabo soon!
"Paradise on the Course: Villa Buena Vida"

Excelente servicio, trato y comunicación.
¡Los felicito! Translated: Excellent service, treatment and communication. I congratulate you!
Jacobo , Mexico | July 2021
Management Response
Thank you for staying with us! We are so happy to hear you enjoyed your stay at Villa Buena Vida and hope to welcome you back again!

We celebrated my wife's birthday here with all of our adult kids and their significant others as well as some other great friends.
It was fantastic! The house manager was amazing and the house was stocked with all of the amenities you would want at your home. The décor was also very nice. The pool was our favorite spot and we loved the whole house music system so we could hear music even out by the pool. The view is breathtaking when you walk in and see the pool and the ocean and its a short walk to the Sheraton which is on the beach. I would definitely suggest this property to big groups. There were 12 of us.
Michael , Texas | October 2015
"Awesome"

Best time we ever had in 15 years of Cabo.
The staff was exceptional. Everything handled first class
A FlipKey verified reviewer , Laguna Beach, Ca. | November 2009