Reviews For Villa Sirena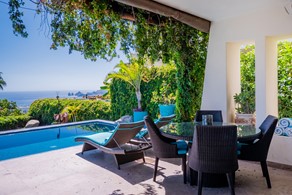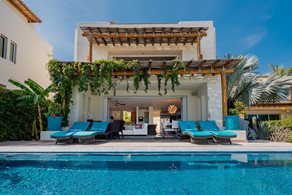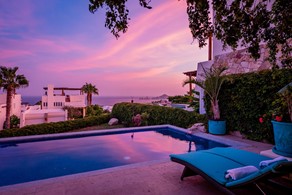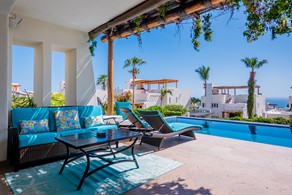 "Beautiful Views of Land's End: Villa Sirena"

Enjoyed my stay celebrating my 30th birthday with my girlfriends.
Really loved the welcome margaritas and the excellent service from concierge. The view is amazing from the pool. Would highly recommend.
Ashley, Alexandria, VA | May 2021
"Villa Sirena"

Great villa with a lot of space and a fantastic pool.
Alexander T, Santa Ana CA | March 2021
"Great views and fun pool"

Beautiful home in a good spot and is well appointed with everything you will need.
Kitchen has everything that a good chef will need as do the bathrooms. The view is stunning....on both levels. You can sit on the patio and porch with a book and an afternoon can slip by very quickly. Only downside was that a few things were broken in the kitchen and bath. The concierge was very quick to get people in to fix.......... We would definitely visit again!
Pam K, North Oaks MN | December 2020
"Villa Sirena"

This place is amazing the view, the concierge, their response time literally everything.
5 stars for sure highly recommended when in Cabo.
Michael W, Long Beach CA | November 2020
"Breathtaking Views! "

We went with a group of friends and the views were breathtaking, we couldn't get enough of the view you get from the terrace on the third floor.
We had a fun and relaxing time, and it is close to downtown if you want to enjoy the nightlife.
Jay and Mariana Vega, Phoenix AZ | July 2019
Management Response
We are delighted to hear you enjoyed Villa Sirena! We hope to welcome you back to Los Cabos again soon!
"We had an amazing week!"

We had an amazing week at the Villa.
We were able to get help with questions quickly and really enjoyed the house, especially the rooftop space! Thank you so much for our stay.
Ally M, Cumming GA | July 2019
"BEAUTIFUL VIEW OF THE SEA OF CORTEZ AND ROCKS"

This house had everything that you need for a nice, quiet vacation.
The views of the Sea of Cortez and the rocks were amazing. The 3rd story deck was beautiful at night. The pool was at your back doorstep. I would recommend this house if you are looking for a nice quiet vacation rental in Cabo.
cherisuarez, Houston, Texas | March 2019
Management Response
Thank you for staying with us at Villa Sirena! We are so happy to hear you enjoyed your stay. The view of Land's End is spectacular from this home! We hope to welcome you back to Los Cabos again soon!
"The home is so beautiful..."

The home is so beautiful and has breathtaking views of the ocean and lovers beach.
The pool is large and heated and the rooftop patio is the ultimate place to spend your evening watching the sunset! Spacious living area with open concept kitchen/living room/outdoor patio. The home is far up a dirt road and about a 15 minute drive to downtown Cabo. Our family loved our stay as it is a perfect vacation home for relaxing.
Ali L , Gig Harbor WA | January 2019
"Amazing vacation"

We had such an amazing time at this beautiful villa.
The pictures don't do it justice. It was for a 50th birthday party, so we had 20 something year olds along with mature adults. The villa met all of our needs. We cooked in every night and had such a blast in the kitchen. The rooftop patio with the linear fireplace was breathtaking against the evening stars. And to sit up there in the morning sun and have a cup of coffee was delightful. We will most certainly return to this lovely vacation spot.
Carole G, Puerto Viejo de Talamanca, Costa Rica | April 2016