Reviews For Villa Jade de Law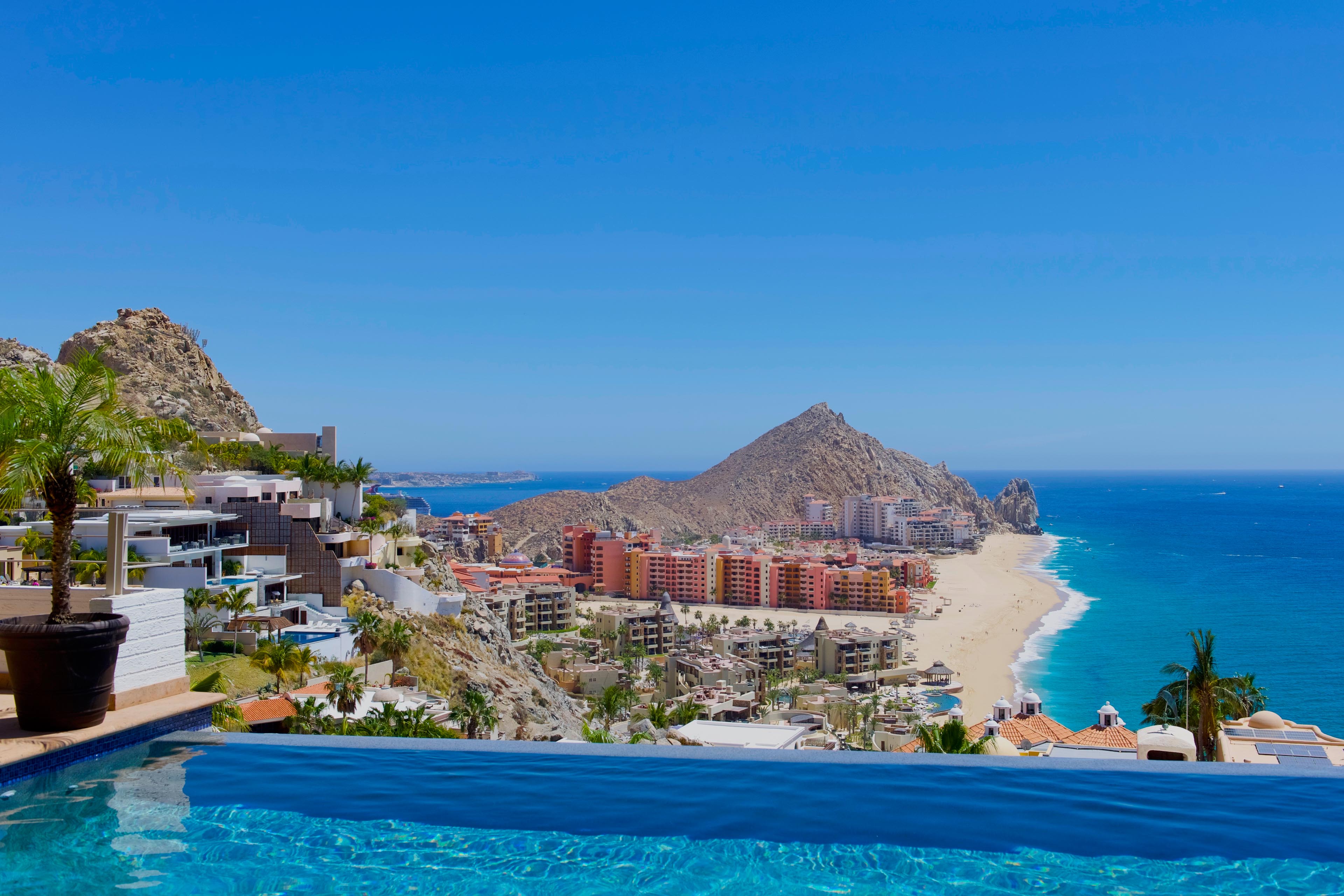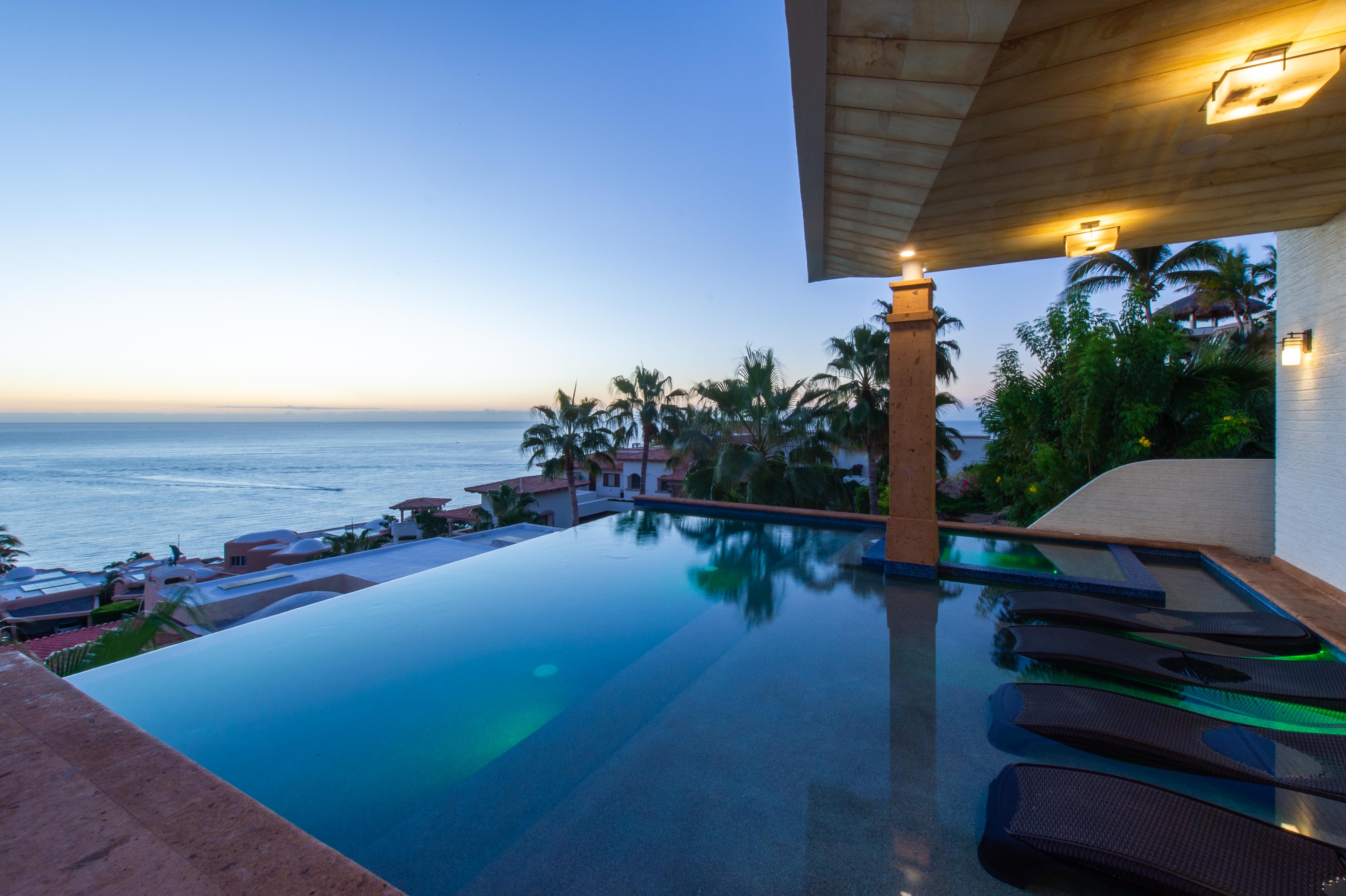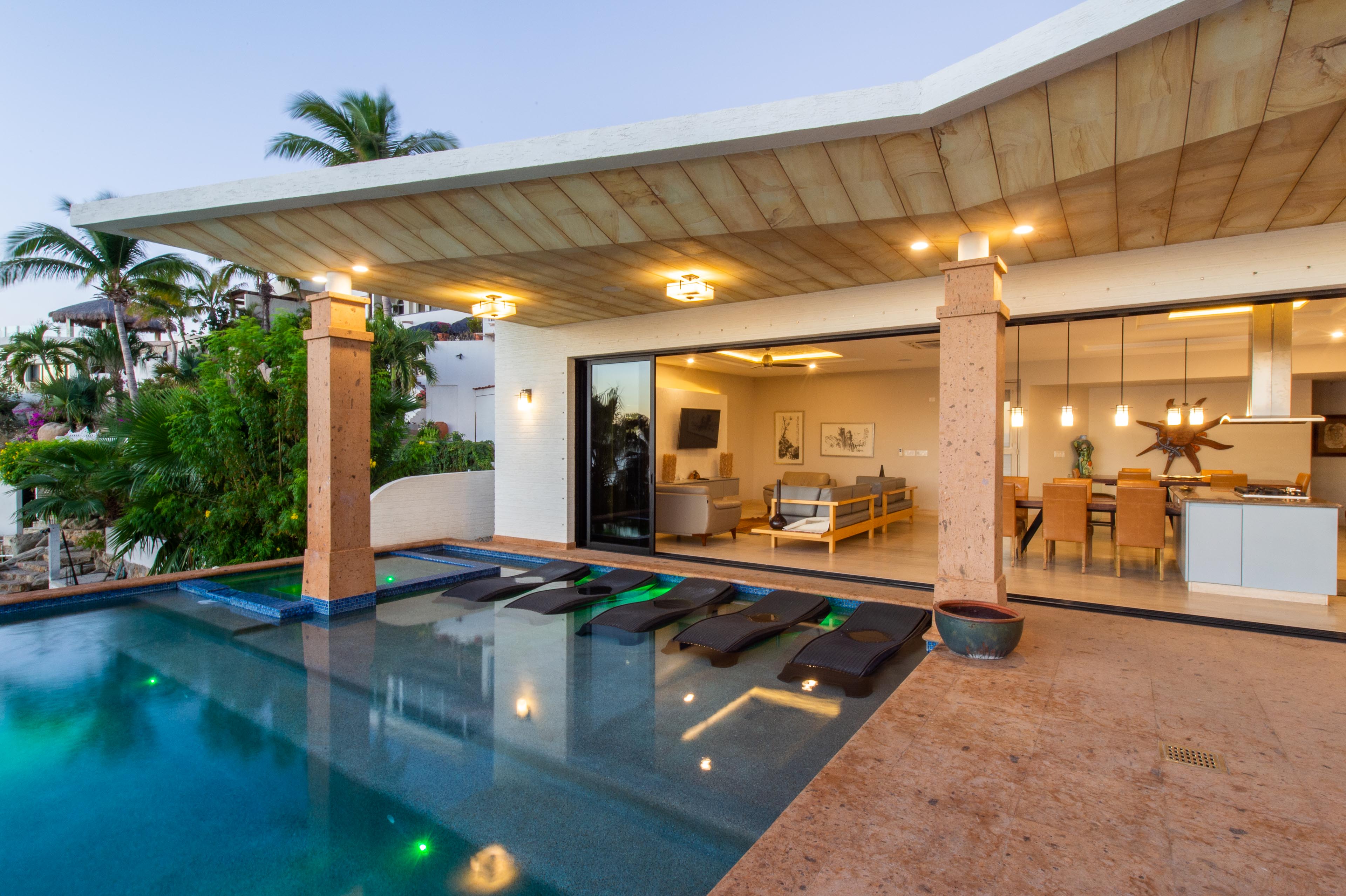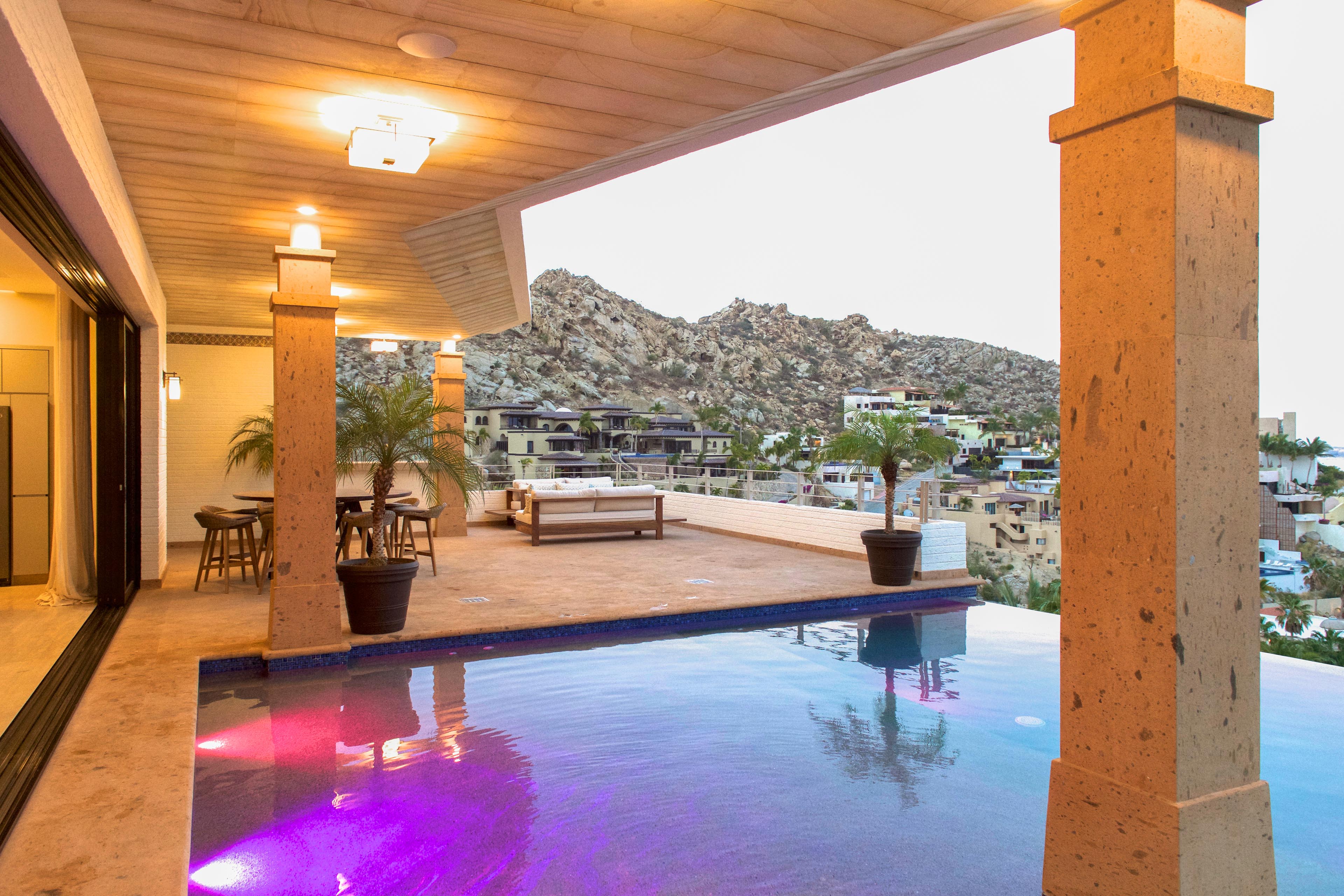 "Amazing Cabo Experience! "

This Cabo experience was AMAZING!
The concierge service, Angel, along with the rest of the Services were amazing! Jessica was extremely helpful throughout the planning process, while also making amazing suggestions for trip activities. The experience was all around well received for our group. Thank you times a million!
Gabriel G, Oakland CA | October 2020
"Beautiful home, great customer service"

Thank you for letting us stay in your beautiful home!
Even during a global pandemic, CaboVillas was there to help us throughout the entire process. They helped us coordinate, were patient with all the craziness and still managed to make sure everything was perfect! Highly recommend, I will definitely book with them again.
Aren A, Studio City CA | September 2020
"Amazing Place"

The house was amazing and the support staff was great.
The pictures don't do justice to the actual views. We saw whales and felt like we had the best view in Pedregal on a perch. The house was great. Clean and modern. Comfortably fit 16 people (8 couples). Highly recommend Villa Jade de Law.
ianmM2864NI | April 2020
Management Response
Thank you for staying with us! We are glad to hear you enjoyed your stay at Villa Jade de Law.
"Perfect villa for our group!"

Our group of 14 girls had the absolute BEST weekend in Cabo, staying at Villa Jade de Law.
The house had everything we could have wanted; lots of rooms, beautiful, spacious, clean, and our concierge, Hector, was on speed dial for whatever we needed (and always answered!). Every room has an amazing view and comfortable beds, the hot tub works very well and takes just minutes to heat up. My ONLY complaint is the music system. It is not a bluetooth, but rather speakers connected to the Sonos app so it only plays music from the villa owner's Sonos profile. There was a ton of music and lots of variety so it worked out fine, we just waited for our boat trip to play our "Bachelorette Playlist" :) Planning a trip for 14 girls out of the country, I was nervous about all of the little details when it comes to booking, paying, planning, etc. Jessica made all of that INCREDIBLY easy. She offered ideas when needed, was timely in her responses, and was super helpful and genuinely excited for our trip. I will only book my Cabo trips through Cabo Villas for future vacations!
Lauren K | March 2020
Management Response
Thank you for choosing Cabovillas to plan you Bachelorette trip! We are so glad you had a wonderful time and hope to welcome to Los Cabos again soon.
"Incredible stay at Villa Jade de Law"

Alex at Cabo Villas could not have been more helpful in planning the perfect vacation for my friends and I.
We had 18 ladies in the Villa Jade de Law and had the most amazing 5 days in paradise. From helping us evaluate options, all the way to finalizing details in getting us settled the day we arrived, Alex was prompt and thorough in everything she did. I felt completely comfortable booking and was so excited to arrive. The house itself is simply spectacular. The front door leads into the main living area and kitchen, which has sliding doors that open all the way up to the pool and terrace. We lived out on this terrace. The views of the ocean and Cabo were unbeatable! We even saw whales which was an added bonus! The house had more than enough space to accommodate 18 women - everyone had a bed and plenty of bathrooms for showering, etc. The kitchen was great and we cooked frequently and also had a professional chef come in to cook for us one night, which was a highlight. The neighborhood of Pedregal is beautiful and safe - we loved the gated entrance, proximity to downtown & ability to walk down to the beach. I would love to rent again through this company and stay again in Pedregal.
P11PYchiarap, Chicago, Illinois | March 2020
Management Response
Thank you for the wonderful review! For over 30 years, we have been committed to providing the best vacation experiences in Los Cabos. We hope to welcome you back soon!
"Stunning views! "

The villa was above our expectations!
Stunning views, clean, safe, and incredibly roomy. Our group had a great time there.
Kalpana B, Portland OR | February 2020
"Perfect! "

We had a girls trip of 16 for a 50th birthday party.
This place was perfect! Each bedroom had a spectacular view and the kitchen/living room/pool/patio area was perfect for our socializing morning, noon, and night. Hector was waiting for us as we arrived and right on time for our departure as well. Lola was so responsive and very helpful in getting our airport transportation, Costco stop, massages at the house, and chef service. Whatever you want, she was readily available to organize. I got a lot of credit for putting together this trip, but honestly most of that credit should go to Lola. Highly recommend!!!
Kelli Y, Overland Park KS | January 2020
"Wake up to a magical sunrise HERE!"

We traveled to Cabo for the new year and what an amazing time we had at this GORGEOUS home.
We couldn't have asked for a better location, view, or amenities. We have stayed at many lovely villas in the Pedregal but the view from this one was unmatched. We woke every morning, made a coffee and sat in the hot tub while the sky came alive. We watched the fishing boats make their way out to the Sea of Cortez, watched the fireworks at night from the resorts on the beach and felt like we never wanted to leave our house! We did venture out for three lovely walks to the private beach (great little workout on the way up). We happened upon a bucket list event and got to see hundreds of baby sea turtles being released on the white sand beach. Our group was 3 families with 6 adults and 7 kids total. There were so many bedrooms we had no problem feeling like we had enough room and they all had spectacular views. Kitchen was well stocked with new knives which make a huge difference if you like to cook! They need a couple more pots and pans and kitchen would be perfect. HIGHLY RECOMMEND!
Rachel B | January 2020
Management Response
We are delighted you had an amazing time at Villa Jade de Law! Thank you for the great feedback. We have requested additional cookware for the home. We hope to welcome you back to Los Cabos!
"Very Impressed!"

We had a great stay, 3 night stay for a bachelor party.
Everyone was impressed and loved the house. It exceeded all of our expectations - private, safe, big, clean and modern. Communication before our arrival with Lola was great, and the local concierge, Giovanni, always responded quickly and was super helpful. I would not hesitate to book this house again!
Sunny L, Chino Hills, CA | December 2019
"You do not need to look any further"

If you are reviewing homes to stay while in Cabo, you do not need to look any further.
The Jade Law house is extraordinary, and a super good value. The home is an architectural marvel perched on a hillside facing due East with one of the best views I have ever seen from any home or resort I have stayed at in the World. 7 of the 8 full size bedrooms, have the most spectacular sunrise beach and point view. Each of the rooms is full size so you can easily organize a group of couples and not one of the couples would have to compromise as to who gets the best room. When you walk through the front door the view of the infinity pool outside the super tall full sliding glass doors will take your breath away. The house is spotless and it includes daily cleaning service. The back deck next to the pool has a wonderful seating area with a fire pit perched on the hillside, and is well appointed with an expensive stainless steel BBQ. One other benefit is the home is located in the exclusive Pedregal community and is protected by 24 hour security. If you decide to stay at this home your guests or family will not be disappointed and will thank you for what a genius you were to book such a beautiful home.
Eric S, Santa Barbara CA | September 2019
"Amazing Place, Highly Recommend"

The pictures absolutely do not do it justice.
I think this has the best view possible in Cabo. The house is very nicely furnished, comfortable, and ideally laid out for entertaining. Location is fantastic and the concierge service provides everything you need. Would definitely stay here again.
jeffmO416BC, Newport Beach, California | September 2019
Management Response
We are delighted to hear you enjoyed your stay at Villa Jade de Law! This villa has magnificent views and has an outstanding location in the private Pedregal community. We hope to welcome you back to Los Cabos soon!
"Best Girls Weekend Getaway! Bachelorette Party Fun :)"

Cabo villas helped us plan a perfect weekend for my sister's bachelorette party.
The home was beautiful, clean and fit all 10 girls comfortably. The gated community makes it safe and quiet. We had a wonderful hostess and concierge and never had any issues with transportation. They helped us make reservations at nice restaurants and provided recommendations for fun new spots. I highly recommend Cabo Villas and Villa Jade De Law!
Voyager33279674195 | August 2019
Management Response
Thank you for the wonderful feedback! We are happy to hear you enjoyed Villa Jade de Law and that you chose us to help you plan the best weekend getaway!
"Great View! "

The view is unbeatable, the staff is great.
Our concierge was very helpful.
Adam L, Houston TX | July 2019
Management Response
We were happy to assist you plan your Los Cabos vacation! We are glad to hear you enjoyed Villa Jade de Law and hope to welcome to back soon.
"Wonderful Experience "

That villa was amazing and the chefs were so good.
Absolutely recommend them for others in the future who you book. The weekend was enjoyed by all of us, and Jade de Law is definitely on our radar for our next return trip to Cabo.
Craig Y, Los Angeles CA | July 2019
"Unforgettable Birthday"

10 of my closest family and friends have just enjoyed the most collectively memorable Cabo weekend for my 40th birthday celebration.
We stayed at the stunning Jade de Law villa, in the Pedregal community. When you walk through the front door, the view of Lands End over the infinity pool leaves your speechless. I could have stayed in that pool the entire stay. But there was too many other fun activities planned. Alex Koenig with Cabovillas.com was super attentive and helped me plan the entire 4 days in advance. From coordinating airport transportation, a parasailing outing, to confirming a private chef to cook a meal each day for the entire group. Each day, the chef outdid herself with some of the best authentic Baja Californian Mexican cuisine. Our onsite concierge / property manager Angel was great about describing the villa and amenities and was quick to get us shuttles or cabs whenever we needed. The villa is virtually brand new, with luxurious bathrooms attached to each of the 8 bedrooms. Perfect for a group of adult couples like us, or families. Ever since we returned, all the chatter amongst the group has been about when our next return trip will be. Can't be soon enough in my opinion.
Navigate440558 | July 2019
Management Response
We are so happy to hear you had an unforgettable birthday! Villa Jade de Law is a marvelous luxury getaway. We hope to welcome you back soon!
"This house is incredible! "

This house is incredible!
The view is worth every penny. We could see whales swimming on the bay from the terrace!! We had a group of 15 and everyone had a bed to sleep in. The kitchen is very modern. We also had a Chef that came to the house and prepared dinner for us! The house is a little hard to get to but it's definitely worth it!
Ricardo V, Houston TX | January 2019
"Gorgeous Villa"

The Jade de Law Villa, its size, and location are incredible.
All 15 of us girls for my bachelorette party were so happy to have stayed here and we didn't want to leave! I thought the online villa photos were beautiful but being there in person is that much more surreal! Very close to downtown! I worked with Kimberly to book my stay and she was always very responsive and on top of it. Giovanni was the employee who assisted with our needs in Cabo and was a pleasure to work with too. Giovanni is a very nice guy, made us feel comfortable, and always made sure our needs were met. Thank you CaboVillas! Best trip of my life! We will be back!!!
cassadysirois, Koloa, Hawaii | August 2018
Management Response
Thank you for staying with us! We are so happy to hear you enjoyed the home. The views from Jade de Law are phenomenal. We hope to welcome you back to Los Cabos soon.
"Views are better in person."

I booked this place for a wedding party of 15 people.
We all fit wonderfully. The views were better than expected. The concierge service was responsive. Sleeping conditions were great i.e. nice beds/linens and A/C worked well. Would book again.
Robert E | July 2018
Management Response
Hello Robert, thank you for your review! We are excited to hear that you enjoyed this home and would book again! Come back soon!
"Beautiful Villa"

This was a lovely villa for our all women trip.
Some stayed in Villa La Roca and the rest here. The bedrooms are a little on the small size. The pool is awesome with a gorgeous view. Great place to stay.
DebW536, Reno, Nevada | March 2018
Management Response
Thank you for your feedback!
"Amazing pool area for chilling and partying with the boys"

I was so impressed by this cabo villa.
The view was AMAZING and the rooms so comfortable. It was also kept clean for us every day. The ability to play music and relax in the pool with some beers made us all so happy. The cab ride into town was an easy 5 min cab ride. We were able to be at our house hanging with the boys and out partying in the town in a matter of minutes. We were treated like royalty. I WILL BE BACK!
jonnelson518, San Diego, California | August 2017
Management Response
Hello, thank you for your review! We are so glad you all had a great time at Villa Jade de Law! We look forward to welcoming you back to Cabo in the future!
"Cabo done right!"

I booked through Ashley Kennedy of Cabo Villas and was extremely satisfied!
I was in charge of planning the big trip to Cabo and I kept going back and forth between staying in a house or separate rooms at an all inclusive resort. Ashley and I were going through options when she sent me the photos of Villa Jade De Law. I was sold! I was so glad I decided on the house because our favorite part of Cabo was the time we all spent together in the living room and pool deck. Very happy on my choice and thanks to Ashley finding such a beautiful house it was a trip we will never forget!
Spencer M | June 2017
Management Response
We are so happy that Ashley was able to find you the perfect spot for your group vacation and that you enjoyed your stay! We look forward to welcoming you back to Cabo SOON!