Reviews For Villa Isla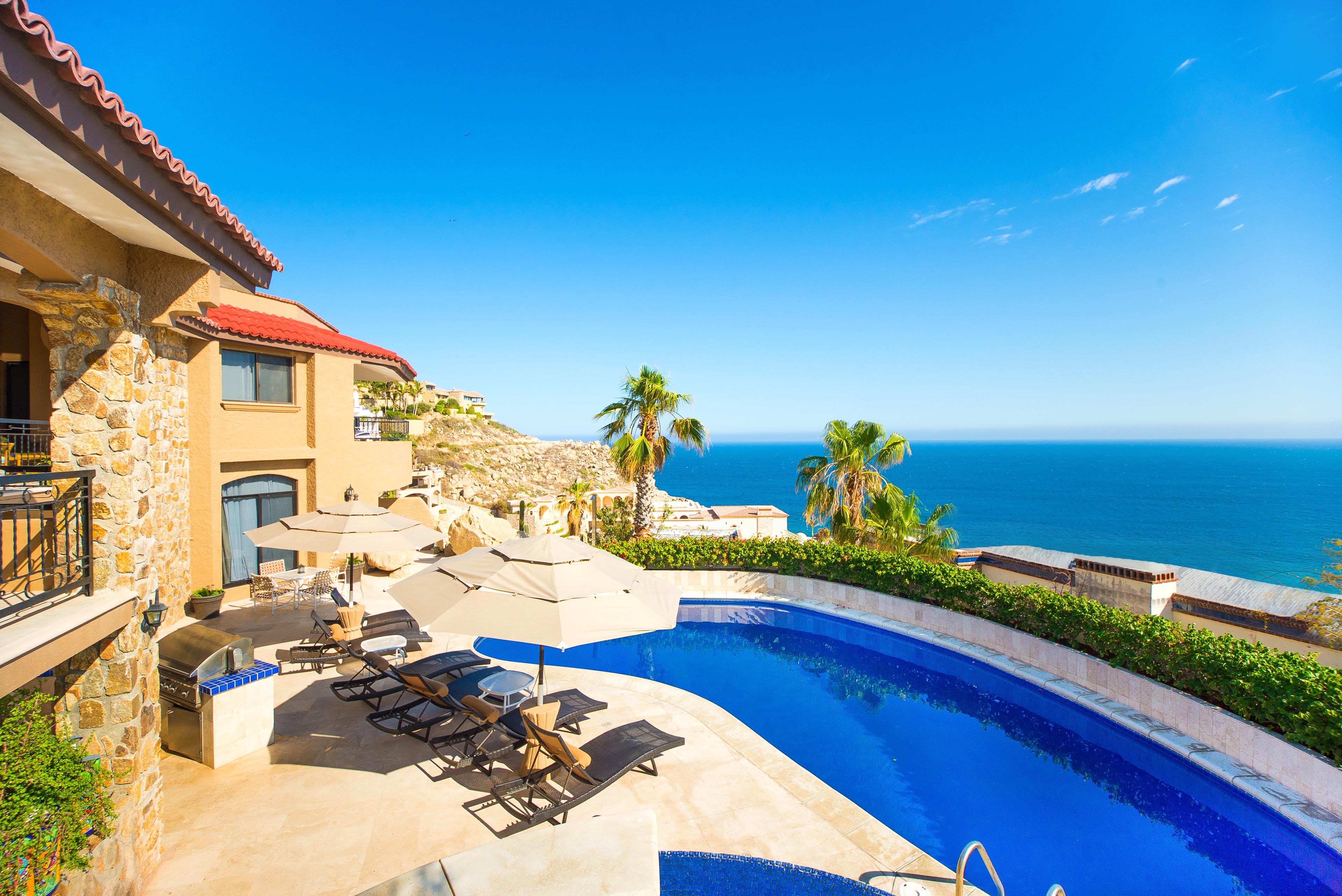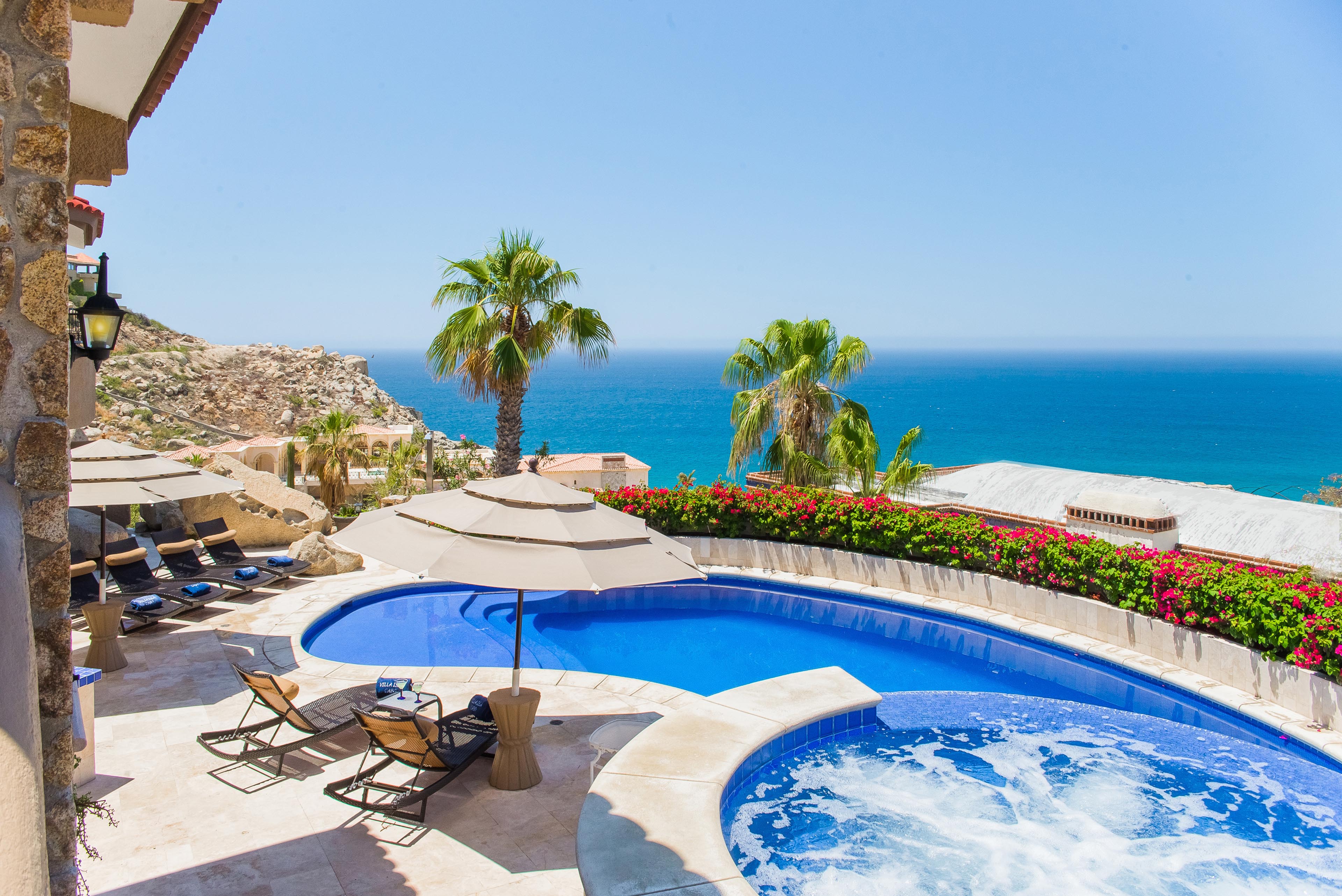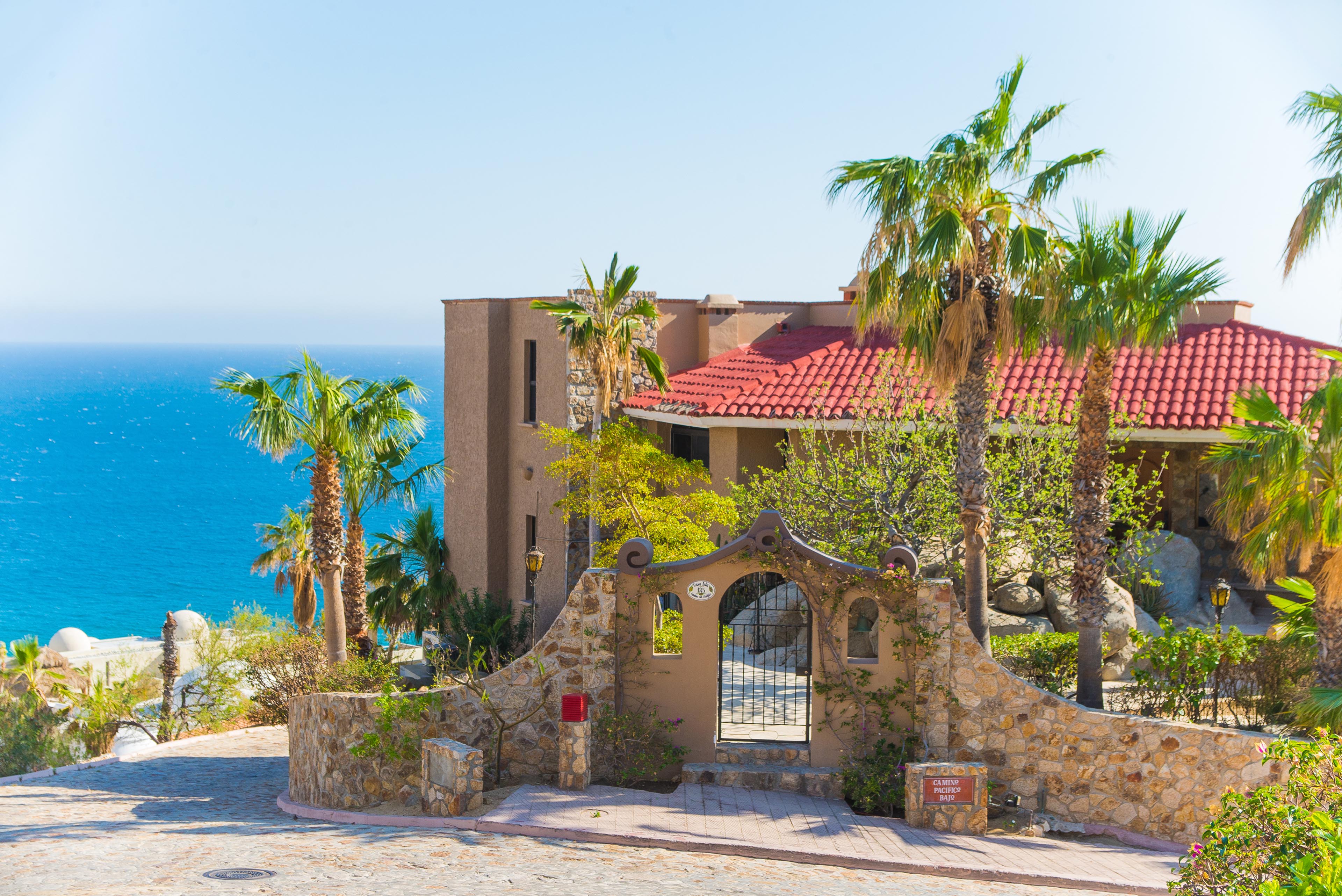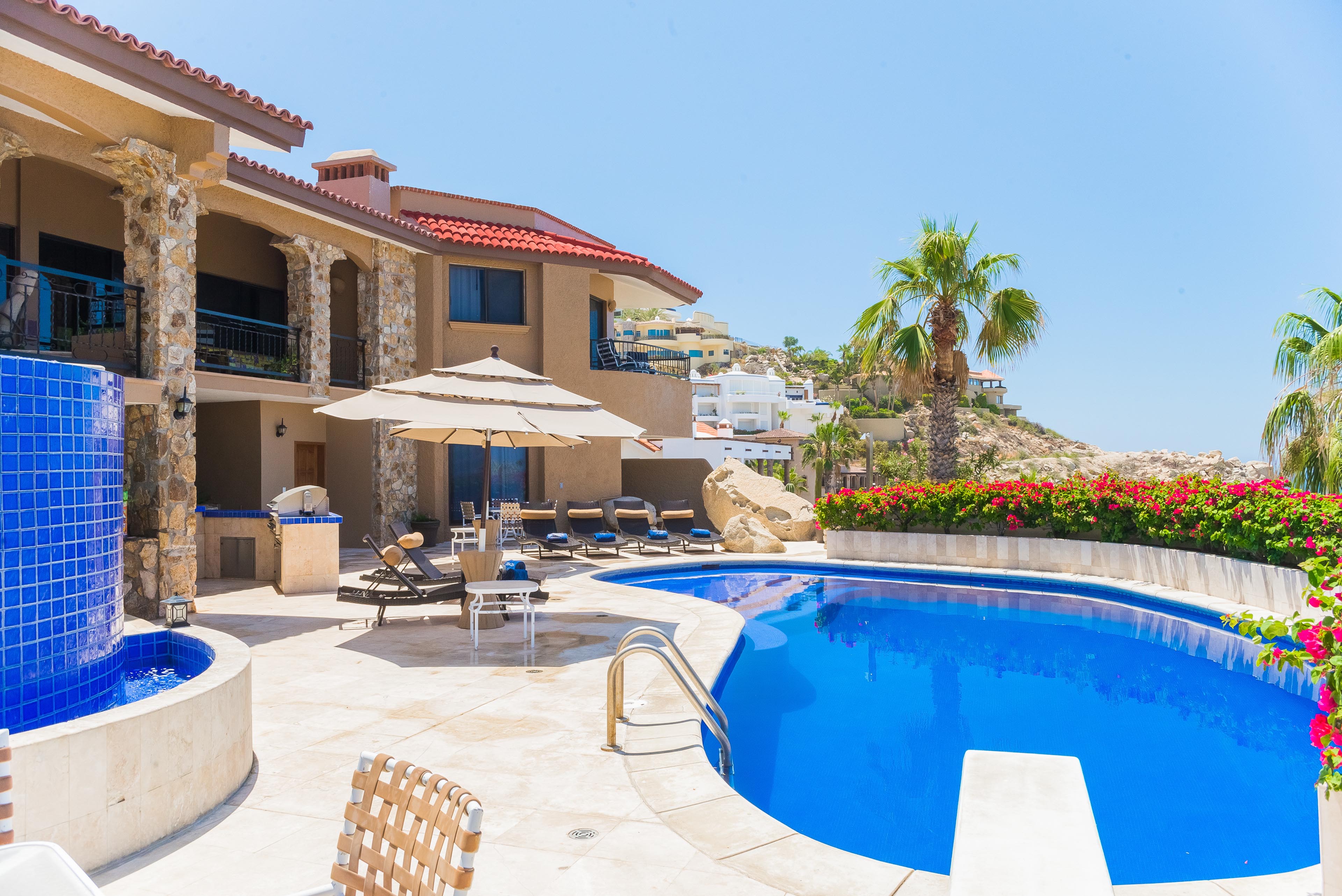 "Best relaxing stay"

We booked this property in 8 months in advance for my dad birthday celebration, we were 3 couples and two kids.
we all had each one bedroom and very comfortable arrangements. Maid service was Excellent as well as Concierge help and availability. we could ask for a cab in 5 minutes, asked for doctor house visit in an hour (Yes, I got sick) and house has everything u need for basic cooking like salt a pepper, and lots of silverware, and pots & pans, glasswares. The only negative was the living room (which is the only common area to get together) has uncomfortable cushions o the couch. It's pretty beaten up and all the feather inside the cushion pillows were coming out pocking you while sitting. I recommend an upgrade on the sofa. The only negative point on staying in Pedregal is only access to outside is with cab, too many windy and steep slopes to walk to get down to the main road. although it is just around the corner but that's the only way to go out and each time cost for a cab each way is $20 for 4 people. we loved the view, pool and Jacuzzi and easy walk access to beach. overall was a great experience.
Culture209508 | November 2018
Management Response
Thank you for your feedback! We are happy to hear that you enjoyed Villa Isla and had a great trip.
"Great home for couples or family with adult kids"

The Pedregal is a great location in Cabo and one of the few locations we would consider staying.
The home 'ÄúVilla Isla'ÄĚ is about a mile from town with a great view of the Pacific. A couple blocks from the 'Äúnon swimable'ÄĚ beach (riptide) for some beautiful walks. Four separate bedrooms that are in separate corners of the home make it private, and a decent open kitchen and front room make a good for getting together. A great porch with nice table and couches for games and meals. The whirlpool and the pool are the best. Although the pool is mostly deep with a small shallow section with steps. Great for older families and couples. We would stay at Villa Isla again.
Daniel P | July 2018
Management Response
Thank you for this lovely review of Villa Isla. We hope to welcome you back to Los Cabos soon!
"Pacific Ocean Paradise"

Villa Isla is a really beautiful property with amazing views, a great pool/outdoor space and nicely appointed living room, dining room, and kitchen.
The bedrooms were very nice and comfortable but were all separated (only one in the main part of the house) which is perfect for couples but a little worrisome for four single women. Although we felt very secure based on the security services in the Pedregal community, one of the bedrooms by the pool did not have a lock on it. Our Villa concierge Angel was really great to work with and very responsive via text with our requests.We will likely return to this property in the future.
kimberlymathie, San Jose, California | June 2018
Management Response
Thank you for your review of Villa Isla! We are glad to hear that you would return to this property in the future!

Beautiful property with amazing views.
Concierge service was wonderful and exceeded our expectations!
Donna, Valencia | March 2017
"Beautiful Views"

The location is great and the view is amazing!
We watched whales from the deck. It's a spacious home. Lots of room to spread out. Each bedroom has it's own bathroom. The area felt very safe. It's about a 5 min walk to the beach. There are stairs to the house/pool/etc, so a bit more difficult for some seniors. We would recommend it!
681angelb, Missoula, Montana | February 2017
Management Response
We are so happy that you enjoyed Villa Isla. We look forward to welcoming you back to Cabo again SOON!
"Amazing Week in Paradise and Bday Celebration!"

Went to this beautiful Villa to celebrate my 23rd Bday.
I was one of the best vacations I've ever had. The house was amazing with an awesome pool and the view was spectacular. A big thanks to Hector (Personal Concierge) for all of the recommendations to places to eat, nightlife, and for answering all of our calls no matter what hour of day or night it was. Guadalupe the house keepers was so sweet and sis an amazing job. Quick walk to the beach, and the house it self. Each room was very clean and spacious. Already planning to go back. Thank you CaboVillas once again for making a memorable trip. (:
Diego U | September 2016
"Amazing!!!"

If you're looking for a great vacation spot, look no further than Cabo.
And if you want a great place to stay, look no further than Villa Isla. There were nine people in our party, and we didn't feel crowded at all. The kids loved the pool, and there was plenty of relaxing and fun times had by all. Hector Campa, our concierge, was incredible. He was very attentive to our needs, and even greeted us with guacamole, salsa, chips, and drinks! We had our meals catered one day, and Denni's Catering was magnificent. The only bad part was that we had to leave! I would highly recommend this house. This is my second time renting through Earth, Sea and Sky Vacations, and I would definitely use them again. Ole'!
Richard R, Elkridge, Maryland | July 2016

We stayed at Villa Isla and thought it was great.
Pool was beautiful, house was perfect for our group of 7. We will be back.
Gina, Texas | December 2015

We had 9 people, the house fit us all perfectly, very nice neighborhood, all the drivers were extremely friendly and helpful, stopping for ice, groceries, anything we needed.
Only a 10 minute ride to the beach where we spent a lot of time, Mango Deck is a blast! Edith's restaurant is a MUST, BEST restaurant in Cabo! The pool and spa at the house were great, just enough privacy but still a great view!
Anonymous, California | August 2015

We were a group of 12 looking for a place to spend a lot of pool time, make a lot of meals, and be comfortable.
First of all, the concierge service blew me away. They were so responsive and helpful before and during the trip and alleviated a lot of the stress that goes along with booking and planning for a large group in another country. We actually had to book this house last minute because another house fell through and I am so happy this happened because this was definitely where we were meant to end up!! It is perfectly located on the hillside with incredible ocean views from every vantage point, plenty of little nooks and places for friends to gather. The pool, diving board, and hot tub were our main hang out spots! Never once did it feel crowded. The kitchen had everything we needed to make meals and drinks, and on our last night, we had a chef come cook for us and we are all able to sit around the dining room table and enjoy our evening. We were worried about proximity to town and beach but our concierge had a cab at the house within 15 minutes if we needed to go somewhere. I don't recommend walking down to Cabo and back, but it is doable if you're trying to get exercise and not have to carry anything with you. The Pacific is a five minute walk down the hill so we spent one morning on this secluded beach, borrowing some of the numerous beach towels supplied at the house, you really don't need to bring your own. We had to use ALL the bedding with this size of a group, the pull out couch as well as the rollaway beds but everyone seemed comfortable and happy. There is one house phone that can call the U.S., which was great so we could check in with our families back home (so no need to switch your cell to an international plan), and we never had an issue with A/C or temps in any of the rooms. If I ever went back, the only thing I would bring with me is more time in this beautiful, well maintained home!! Thank you Cabo Villas for making this one of the best vacations we've ever been on.
Jackie, Colorado | May 2015

We were three couples traveling to Cabo for a friends wedding in Pedregal.
Villa Isla was perfect for us- amazing view and pool. The rooms were segregated and spacious. We were able to watch the Super Bowl and communicate with our families in the US easily with the wifi and Vonage phone. Our maid service was excellent and we barely noticed her. We took advantage of calling Earth, Sea and Sky Vacations concierge service daily for cab rides to town without an incidents. We will go back and I would stay at Villa Isla again!
Alisa, Chicago | February 2015

We were a group of 8 friends, the house has a nice distribution that grants privacy to each of the rooms.
The pool area is big enough, the jacuzzi heats fast and fits 6 people. The BBQ Grill is amazing and allow you to enjoy the weather while cooking. I defenetly recomend any groups of friends or large families to stay here.
Ignacio, San Josť del Cabo, Baja California Sur, Mexico | February 2014
"Fantastic view"

View of ocean and mountains was unbelievable!
Beach access is very difficult, but this was not a problem for us. Two air conditioners were not working upon arrival, but problem was resolved in a timely manner. Pool and patio area is fantastic. Maid service was super. Downtown area was very safe.
Robert, MS | July 2013
Management Response
There are great views of the ocean from everywhere in the house, including the pool! Villa Isla is a very clean and spacious house ready to sleep up to 12 people! So bring that large group of people and enjoy everything possible that this villa (and Cabo, of course) has to offer.
"Loved the location and view!"

We rented Villa Isla for a mother/daughter vacation including 5 mothers and 5 daughters who are 18 years old.
We really liked the property. It felt very spacious and we liked the location. We are all active and enjoyed being able to walk to beach and town. It is a very hilly area and you would have to be fairly fit to walk to town especially. It is a beautiful gated community. We loved the pool area and the girls loved the view from the hot tub. The reason I gave it a 4 out of five is that it is in very good condition, but some things were a little worn. The service we received from Earth, Sea and Sky was outstanding. Bernardo was there to greet us and to handle any issues we had. We did have to call him for a few issues (one bedroom door wouldn't lock and it was an outside entrance, hot water wasn't working in the casita, hot tub heater stopped working at one point, etc.), but Bernardo was good about contacting the property manager and they always got things taken care of quickly. The maid Guadalupe was very sweet and did a wonderful job. Fyi - beach is not swimmable, but very nice and the crashing waves were spectacular. I think this property is ideal for couples traveling together, girls weekends, families with older children. Only one of the bedrooms had a door from inside the house and they others had outside entrances. Again, lovely views, beautiful neighborhood, enjoyed walking to beach and town, perfect weather.
maryhks, KS | March 2013
Management Response
Thank you for your review! We are glad that you enjoyed this villa and that Bernardo from Earth, Sea & Sky Vacations was attentive to all of your needs as well as the villa's property management. We have forwarded your concern regarding worn furniture to the villa owners. It's detailed reviews like this that not only show us that we are doing a great job, but show us what improvements need to be made as well. Thanks again, and we look forward to booking your next stay at this villa! P.S. Thank you for posting the great photos! It looks like you guys had a blast!
"The Best Girl's Trip we have experienced"

The service was incredible from my initial conversations with Miranda to select a villa to our pick-up at the airport to the drop off for our return flight.
All levels of service were above and beyond. The villa was spotless, had all necessary kitchen appliances, outdoor gas grill, and the layout was ideal for 6 girls. We had incredible ocean views. The pool, large deck area and hottub were utilized to the fullest extent. We walked to the beach a few days as it is just a few blocks away. We loved the location and the community. Safety was never a concern. We will definately plan our 2011 girl's trip back to Cabo thru Essv. Probably the exact same villa, as it was perfect with a perfect location.
R Turner, TX | November 2010
"Another Great Stay in Pedregal"

This was our fourth stay in Pedregal.
All four of the villas have been wonderful and each has had its special attributes. Villa Isla has a very large deck and the pool is also large and quite deep (even a diving board). The hot tub is separate but still very near the pool. The deck easily accommodated our lounge chairs without any crowding whatsoever. The views from the home were great. The house is a bit older than some but its many outdoor amenities more than make up for its age. An oldie but a goodie. The massages at the villa were the best too. Very relaxing. Thanks Essv for a great trip.
Viv, NV | July 2010
"Location and view were very nice"

We enjoyed our time in cabo and especially the outdoor amenities of the pool and the spa.
The view from the villa was wonderful - looking over the expanse of the beach below. It wasn't too far to walk down to the beach - though on the hot days it was a long, hot walk back up the hill! However, there were some disappointments with the villa itself. There was a septic-sewage smell in the master bedroom that never went away; the dishwasher didn't work; the air wasn't working properly when we got there (but the property managers got that fixed very quickly); the refrigerator had some kind of leak from the freezer, so there was water on the floor by the freezer; the shower in one of the bedrooms was a little weak and hard to find the right mix of hot/cold; the grill was nice and big - but the gas starter didn't work - they had to take off the grill part and reach down with a match to light it. Though we enjoyed our time there, it appears this villa, which was a charming design and furniture, needs some maintenance attention. The maid service was excellent and the kitchen had everything we needed. In its current condition, I wouldn't recommend it to others.
Linda, CA | July 2010
"Great villa with great service"

While the Villa was not new (compared to other Villas I visited during the trip), the rooms and space were great.
The outdoor area including the pool and hot- tub were very spacious and added a ton of value to our visit. The daily maid service was phenomenal and Ricardo provided everything we needed. The gated community was very comforting and secure, and calling a cab for a short ride downtown was not a hassle at all. I would definitely use CaboVillas again if I visit Cabo San Lucas in the future!
happycamper, MA | April 2010
"A week of fun overlooking the Beautiful beach of Cabo San Lucas"

ESSV has again outdid themselves with providing a beautiful Villa Isla to rent for all the fun of the Cabo waters and yet walk down to town for Nightclubs or just to enjoy dinner.
We were met at the airport by our Concierge, a very attentive young man named Fernando, who took over and arranged for all our needs. He came by numerous times to arrange for our activities and to make sure the vacation was just right. The Concierge was a great asset to us,we could change plans as the week developed. Thank you so much for the perfect vacation. Dr. Adrian Donaghue
Dr. Donaghue, Pa. USA | February 2010
"What a Great Week!!!"

We were looking for the perfect Villa to share with our friends it was my 50th birthday party and invited three other couples to join us for a week in Cabo.
Villa Isla was perfect every one had a seperate entrance and we had an unobstructed view of the Pacific it was a great week!!! Gary & Genie Schultz
GS, CA 94505 | September 2009
"Wonderful Home!"

We loved our vacation at Villa Isla in Cabo San Lucas!
It was a wonderful home for a large group. With four private bedroom areas we were able to spread out with grandparents, a family of four with young kids, and two adults (without kids) all sharing the house comfortably. Ordering a pre-stocked kitchen was a great perk. The view from the home was wonderful and we enjoyed having the hot tub and pool to swim in each day. The town of Cabo San Lucas is fun to explore and offers lots to do. We hope to plan another trip to Villa Isla soon.
JH, WA | July 2009
"Villa Isla"

This house is beautiful!
!! This was our first trip to Cabo and definatley not our last. We decided to do an all adult vacation .... four couples. We each had our own little private paradise. The rooms were spaced out far enough for us to have privacy , and yet close to the pool for our evening swim. The house is located in a private community , which made us feel very safe. The house was even close to a small beach that we could walk to. The staff at the home did an execellent job. It was so nice coming home after a long day at the beach to washed clothe, a clean house. I would love to stay at this house again!!
Lucyrod0123, Texas | July 2009
"Great House and staff"

We had a great stay.
The property manager and housekeeper were very friendly and quick to respond to any problems we encountered. It would have been nice to know that we couldn't swim at the beach. The current is too strong and will wisk you out to sea. It would also be nice to know that three out of four of the rooms have their own entrance. It would be perfect for four couples (younger). There are several stairs to reach the lower room. It was weird for a family.
alexismath, CA | July 2009
"Great Views"

The house was great and had a great view!
I will rent this property in the future, Earth Sea and Sky do a great job.
A FlipKey verified reviewer, Issaquah Washington | April 2009
"Not as nice as our first rental"

Villa Isla was an adequate home, but the furnishings were very cheap and uncomfortable.
The beds were hard, and the den furnature was very uncomfortable also. The pool was very nice and the porches were great. Housekeeping was wonderful also. Over all we enjoyed our vacation, but we had rented Villa Didier our first stay in Pedregal and it was a much nicer and more comfortable home. We tried to get it again but it was no longer available for rental. Next time we would look for a different villa. Thanks!
tmcbride, MS | April 2009