Reviews For Villa Phoenix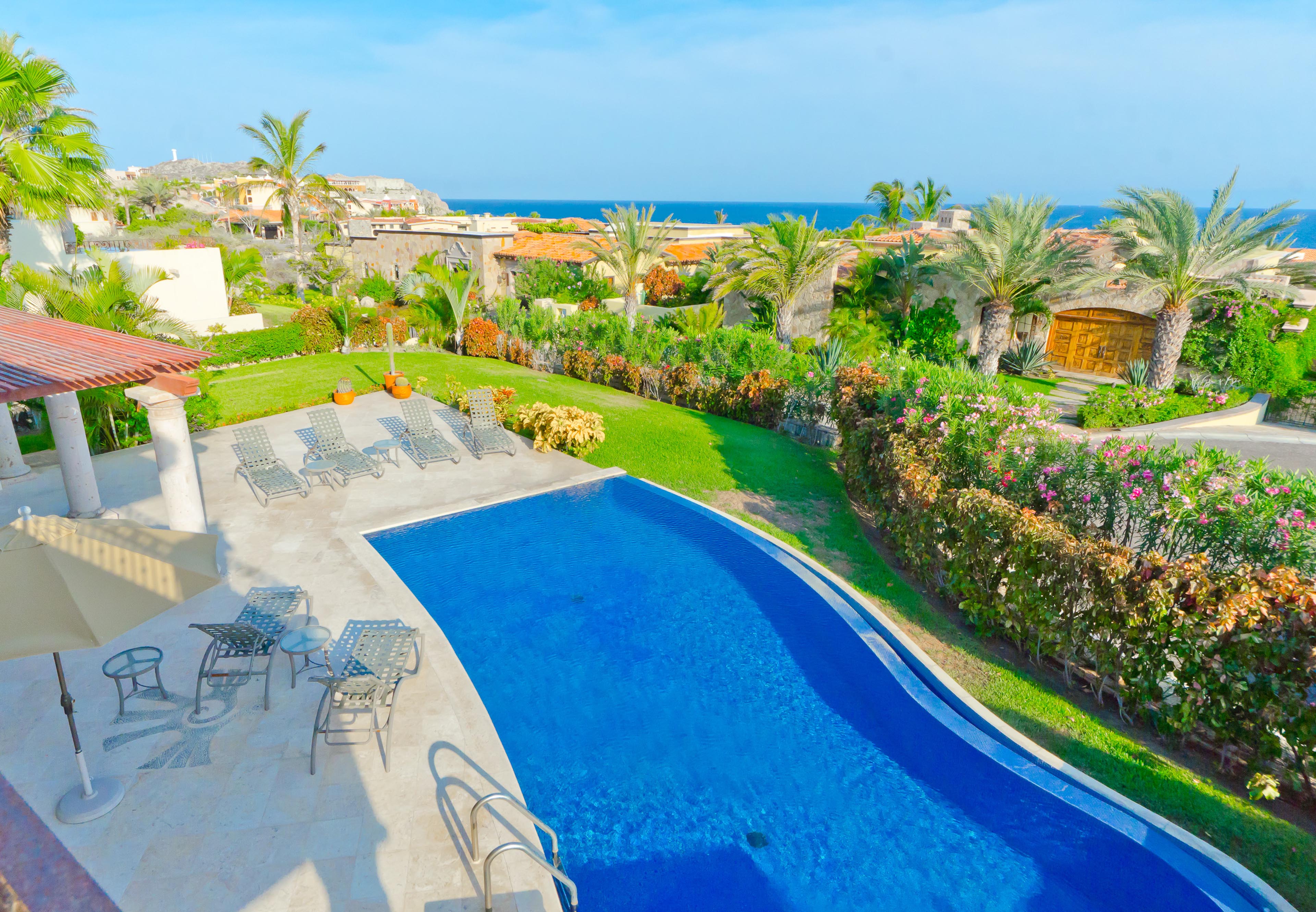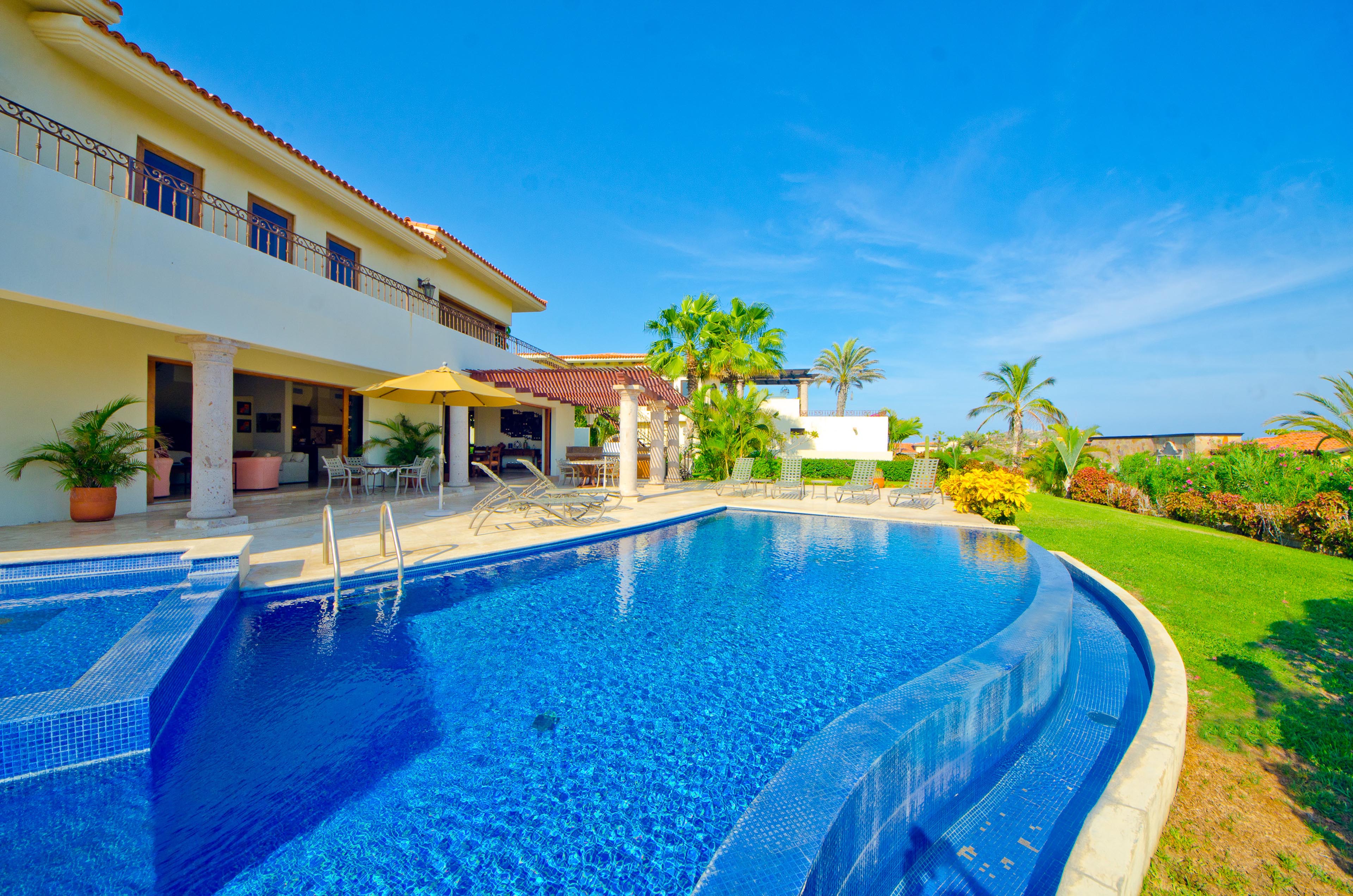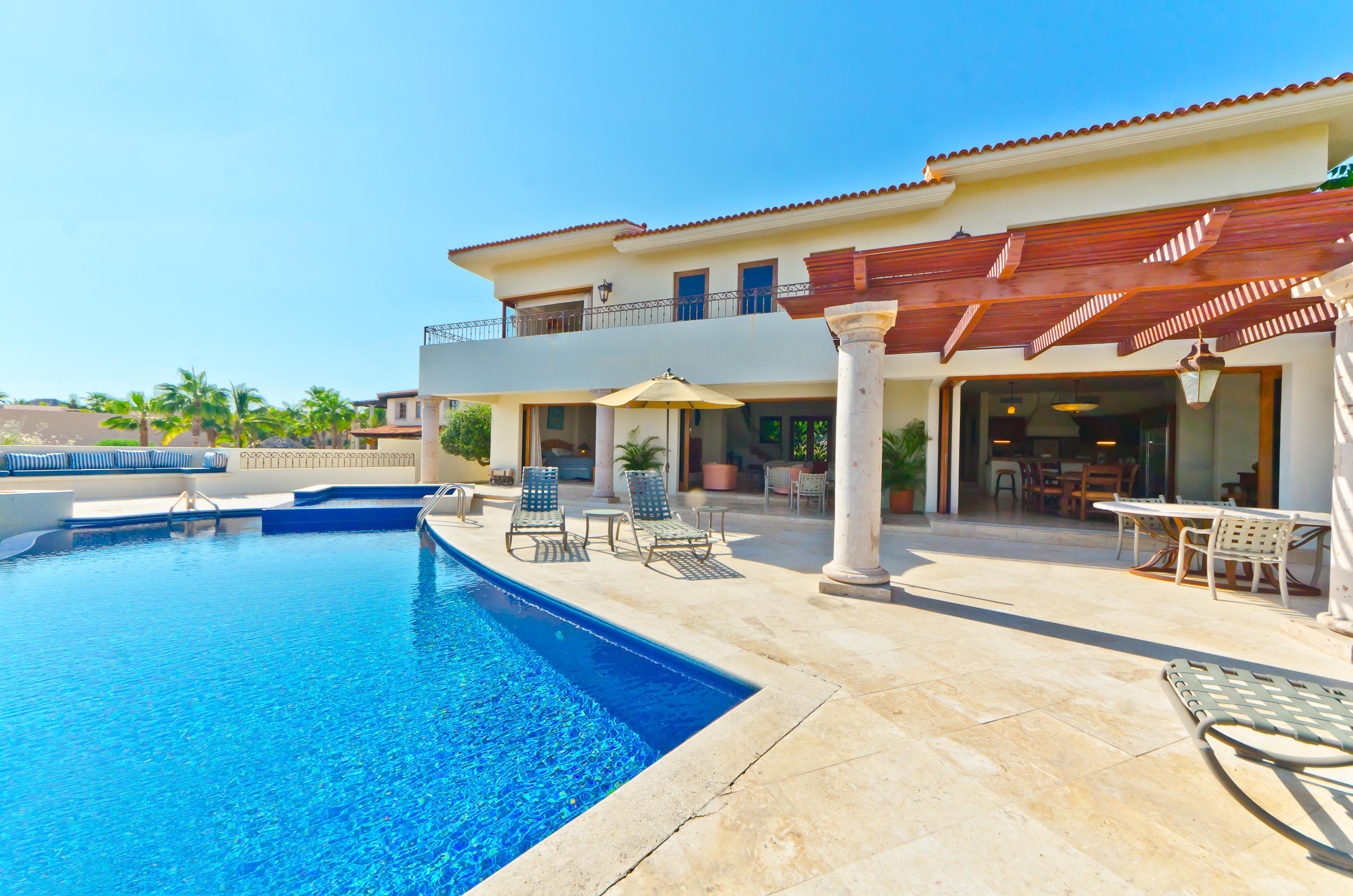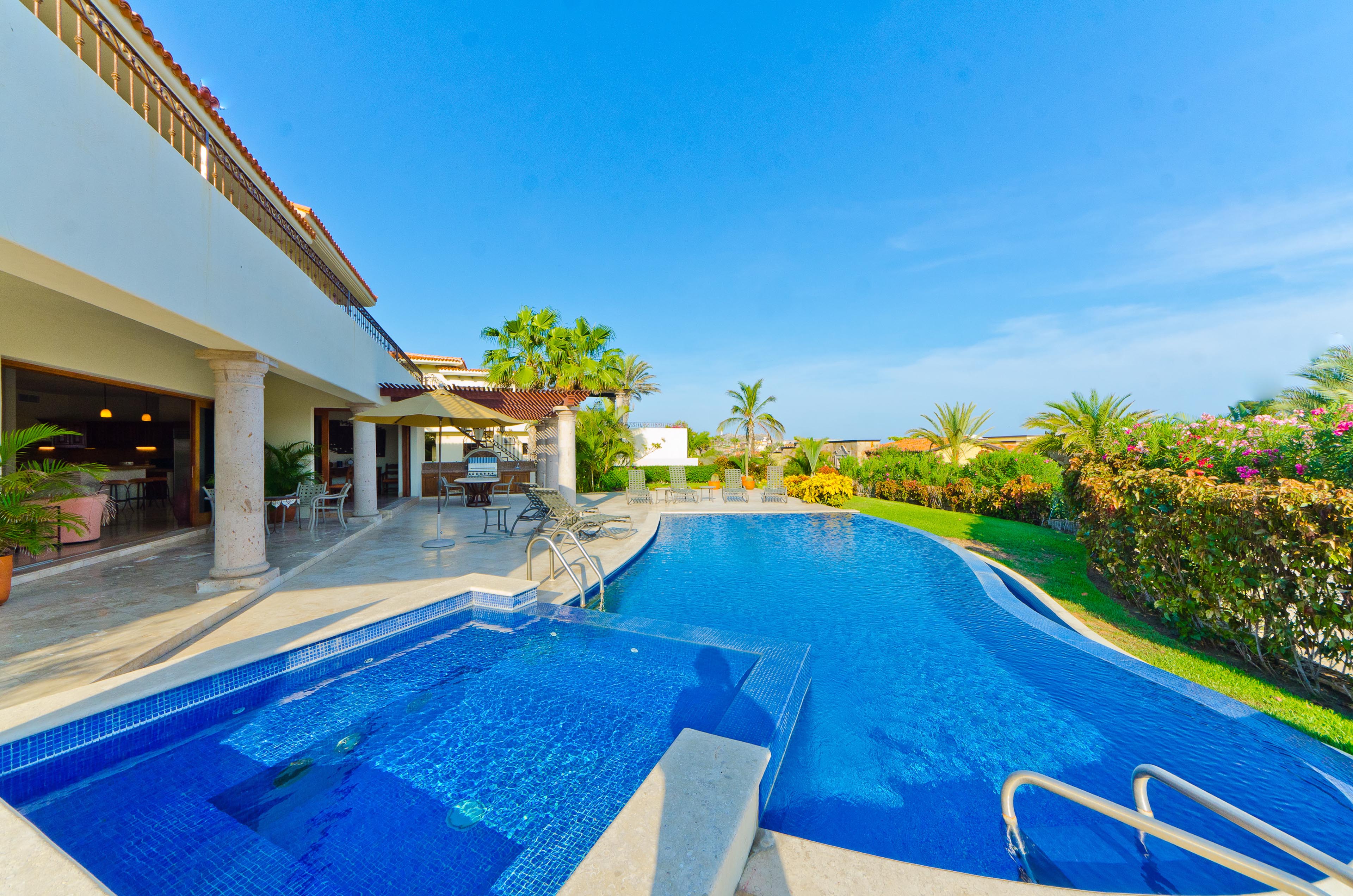 "Great place for a family vacation"

We had a great time while staying at Villa De Phoenix on our vacation.
It was perfect for two families, and had a fantastic outdoor space. Having access to the Beach Club was also a nice bonus for change of scenery. The staff at CaboVillas was very helpful, and made the vacation very relaxing. Would definitely stay at this property again!
Doug T, Verona WI | April 2021
"Villa Phoenix and CaboVillas...both highly recommended"

We really enjoyed our stay at Villa Phoenix.
The villa worked out perfect for our family getaway. The villa is beautiful, spacious and very clean. The accordion patio doors provide and outdoor feel even when inside the villa. The outdoor kitchen is great for BBQ's and the pool/Jacuzzi really make you feel like you're on vacation. Access to Punta Ballena Beach Club is a definite plus. We ate dinner there several times and the food was wonderful…it's as if you have your own personal chef at an ocean front restaurant. The staff at CaboVillas were very professional and responsive. I would definitely travel using their services in the future.
mfrizzell, Pleasanton, California | December 2016

I can't thank you enough for everything you helped us with while in Cabo.
The ladies and I are so thankful that you were available at all times. We were very happy with our experience at Casa Phoenix and everything that you did. Thank you, thank you,THANK YOU! I will definitely stay at Casa Phoenix on my next trip to Cabo.
Vanessa, Stone Mountain, GA | August 2015
"Perfect Villa for Families or Couples"

This is our 2nd stay at this villa.
Perfect for couples or a family. Cabo Villas customer service was top notch from start to finish. The kids loved the pool and having there own rooms. Plenty of space. The villa is a part of a beautiful community - 5 minute drive to town. The house was very clean. We would stay here again and again.
A FlipKey verified reviewer, Santa Cruz | September 2013
Management Response
Thank you for your splendid review and for your repeat business at this beautiful villa. Sleeping up to 10 people, this villa definitely is great for a romantic retreat, a family getaway or a small group trip.
"Great getaway with gorgeous views."

We loved the villa and its quiet location.
We loved the meals Matter of Taste provided for us with excellent service. The home was perfect for our needs and we liked the ability to use the club nearby. The house was in good shape and the kitchen well stocked for our needs. It is an easy location to get a taxi and get into town for any supplies or catch some nightlife.
A FlipKey verified reviewer, Colorado | January 2013
Management Response
We are so glad that you enjoyed your stay at Villa Phoenix and loved the food provided by AMOT! They are an absolutely fantastic catering service. It's a great villa because of its cleanliness, spaciousness and close proximity to town. We look forward to booking your next Cabo retreat!
"Perfect for a family reunion"

We loved having the pool right outside the sliding living room door and the big roomy kitchen where lots of us could help prepare the meals.
The bed rooms and bath rooms were huge and delightful The nearby beach club was a great change of scenery. The villa was stocked with everything we needed for a comfortable.
A FlipKey verified reviewer, Arlington VA | August 2012
"Amazing Vacation"

We have traveled to Cabo several times in the past but this trip was the best!
The villa was really nice and well appointed. Very bright and open floor plan with plenty of space. The master bedroom opened up on to the pool/spa with a nice large soaking tub. The two upstairs bedrooms have great ocean views where you could see plenty of whales from your balcony. There is also a private casita that would be perfect for a nanny traveling with a family. The spa was a perfect touch to the end of our days. The location of the villa was in a great neighborhood close to town so just a short taxi ride. A huge bonus was the beach club that is including with your stay in this villa. A two minute walk to a relaxing retreat where you can go to the gym (which is first class with ocean views while you work out) and have resort service. With the villa you will also have a concierge that helps you with every detail of your vacation activities. We had Valerie who was there for us anytime we had questions about anything. Her customer service skills way exceeded our expectations. I would suggest Cabo Sailing for a private sail and Baja Buggys for a fun off road adventure. We would definitely stay at this villa again.
A FlipKey verified reviewer, Santa Cruz | January 2011
"Spring Break 09"

The service from ESSV was outstanding in the booking and planning phase.
The house was very nice but we had major problems with the TV and the jacuzzi...and when we called we couldnlt get a response...it took 2-3 days for them to visit and fix the tv and the jacuzzi never worked all week and we couldn't get anyone to work on it...the "beach club" was a great thing to be able to go to...
Dean Soll, CA | July 2009
"Quality and Comfort"

We rented Villa Phoenix for a week in February.
We were two families with 4 kids ranging from 3-9 years of age. We had a wonderful time and would not hesitate to recommend this villa. The quality of the furniture and design of the house is consistent with what you see in the pictures. Really nice. The amenities were great. We really appreciated all the pool towels and the washer/dryer. Made traveling with kids so easy. The kids LOVED the pool and it was easy to keep track of them from the huge windowed doors that slide away to connect the house to the outdoors. We used the chef service that was arranged through ESSV. It wasn't necessarily inspired cooking, but it was very good and the chefs always cleaned the whole kitchen before leaving each day. That was great. Costco was very nearby and the big refridgerator handled all our Coronas (and more!) easily. The stairs leading up to two of the bedrooms are marble...I only have kids who are safe on stairs staying up there. When we originally booked the villa we thought we'd use the detached room, but didn't end up doing that. It's not that large and doesn't compare to the rooms inside the main house. Which were big, comfortable, and had spacious, well appointed bathrooms. The location was great, very safe and well away from the main road. The views from the villa were nice, but nothing to rave about. Plus, there was a house being built across the street so there was some construction noise (although we didn't let it bother us). The walk down to the beach club is just a couple of short blocks and the beach club was great. Good access to the beach there too. Our kids had fun playing in the tide pools, but they didn't swim in the ocean there...it's not that kind of beach. The views from the Beach Club were phoenomenal. Cabo San Lucas is very close to Villa Phoenix. It was easy to take a couple trips to town to try out the beach and roam around. Of course, CSL didn't compare to the comfort of the villa.
A FlipKey verified reviewer, California | April 2009