Reviews For Villa Gran Vista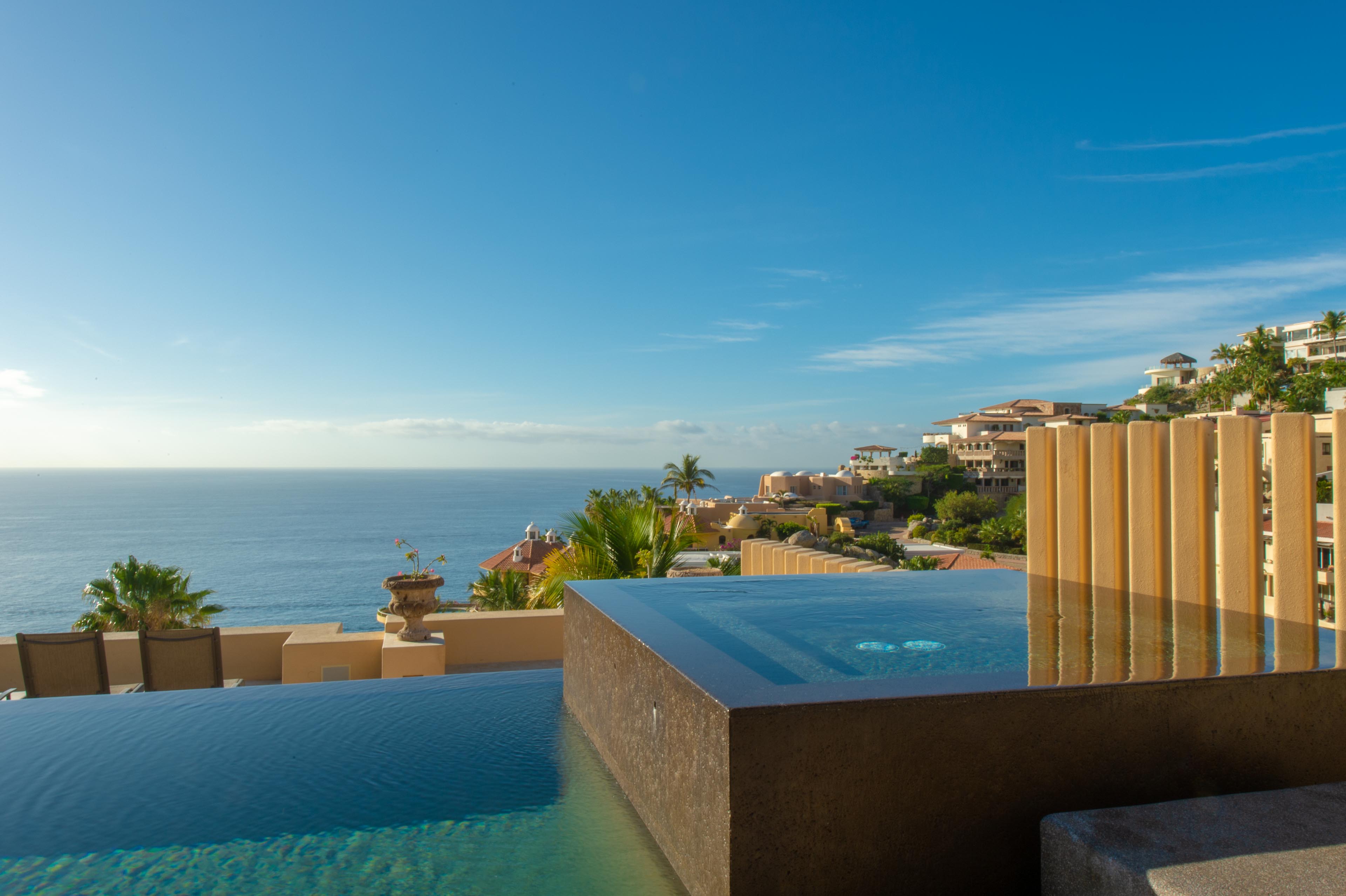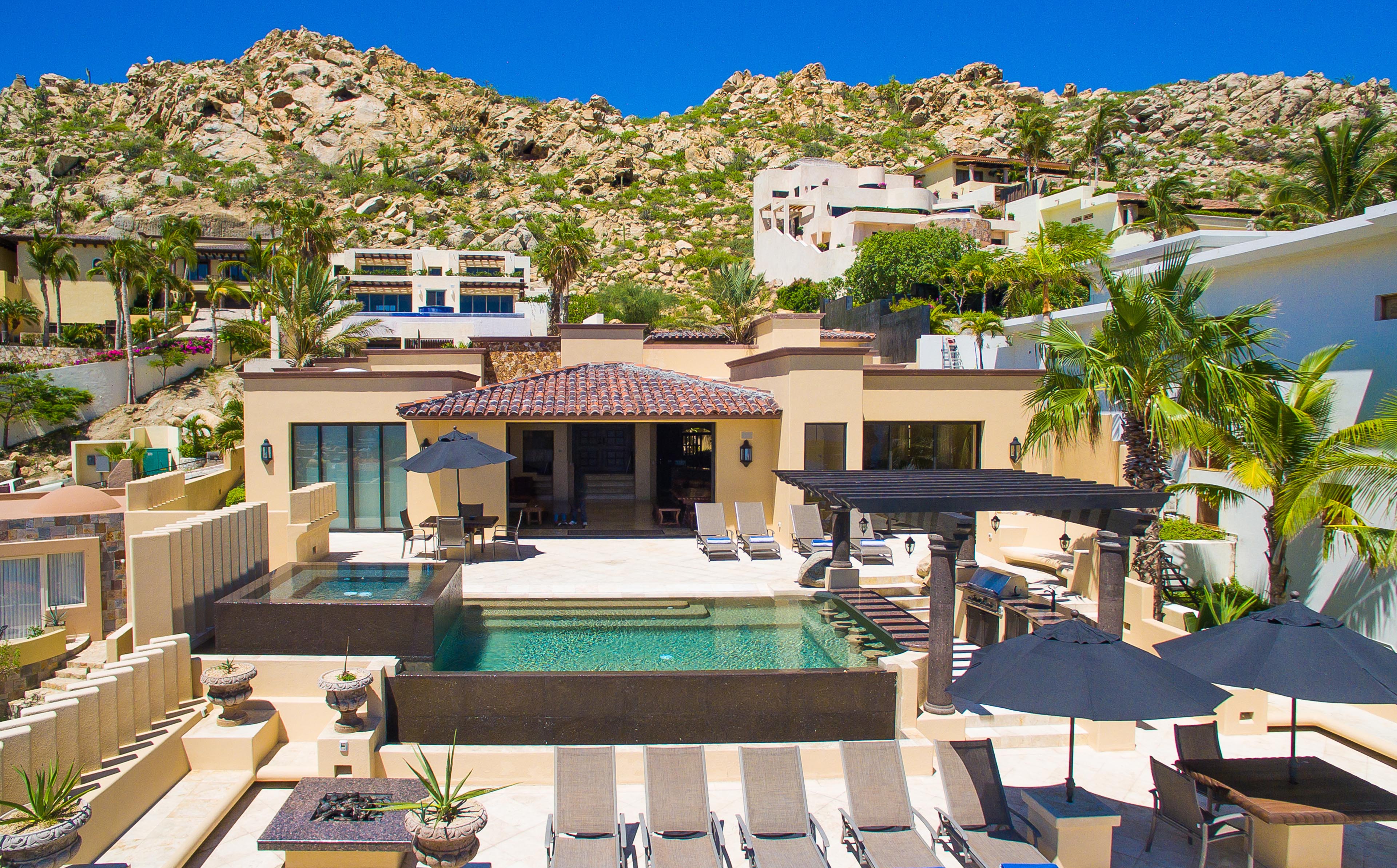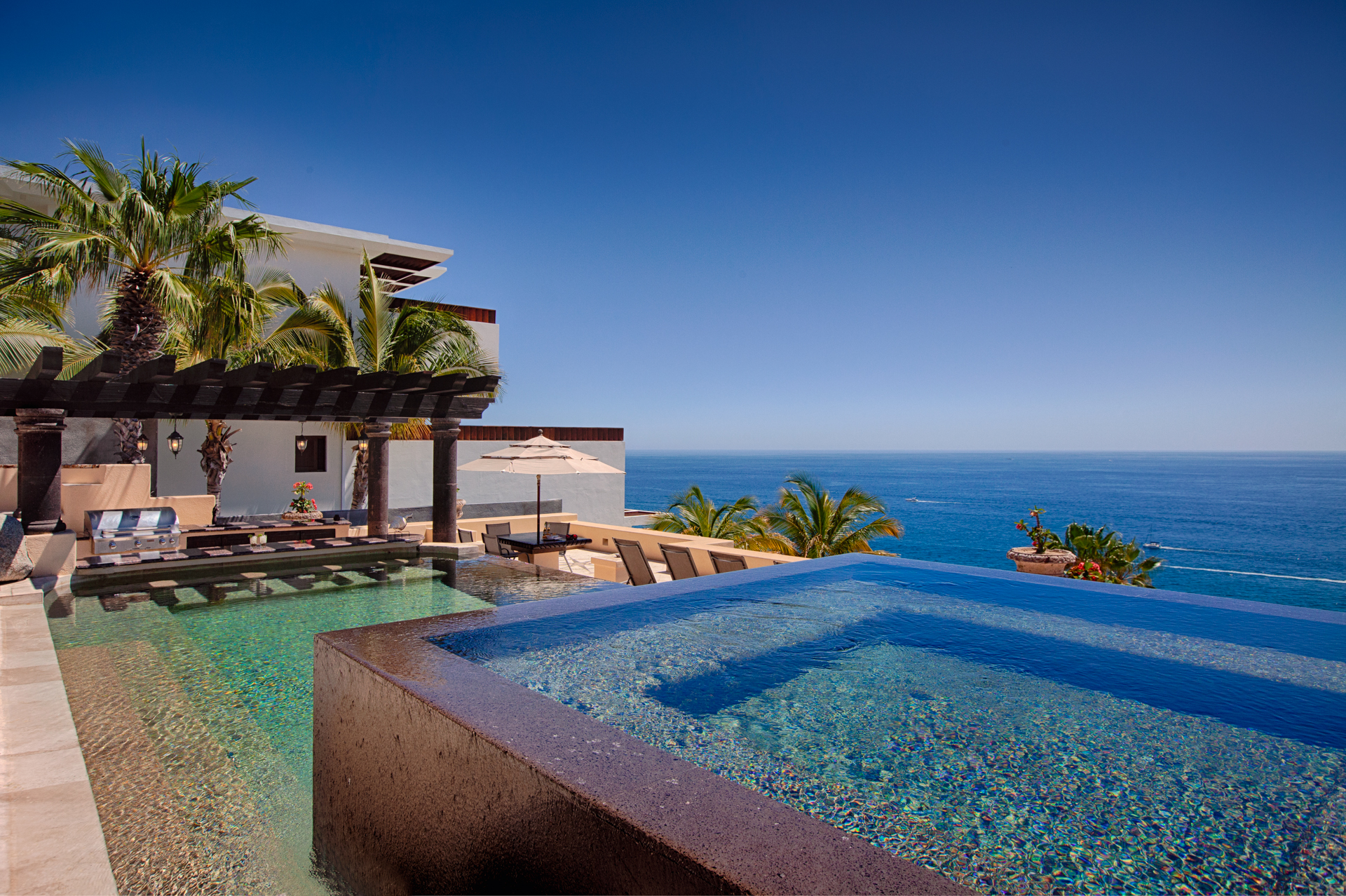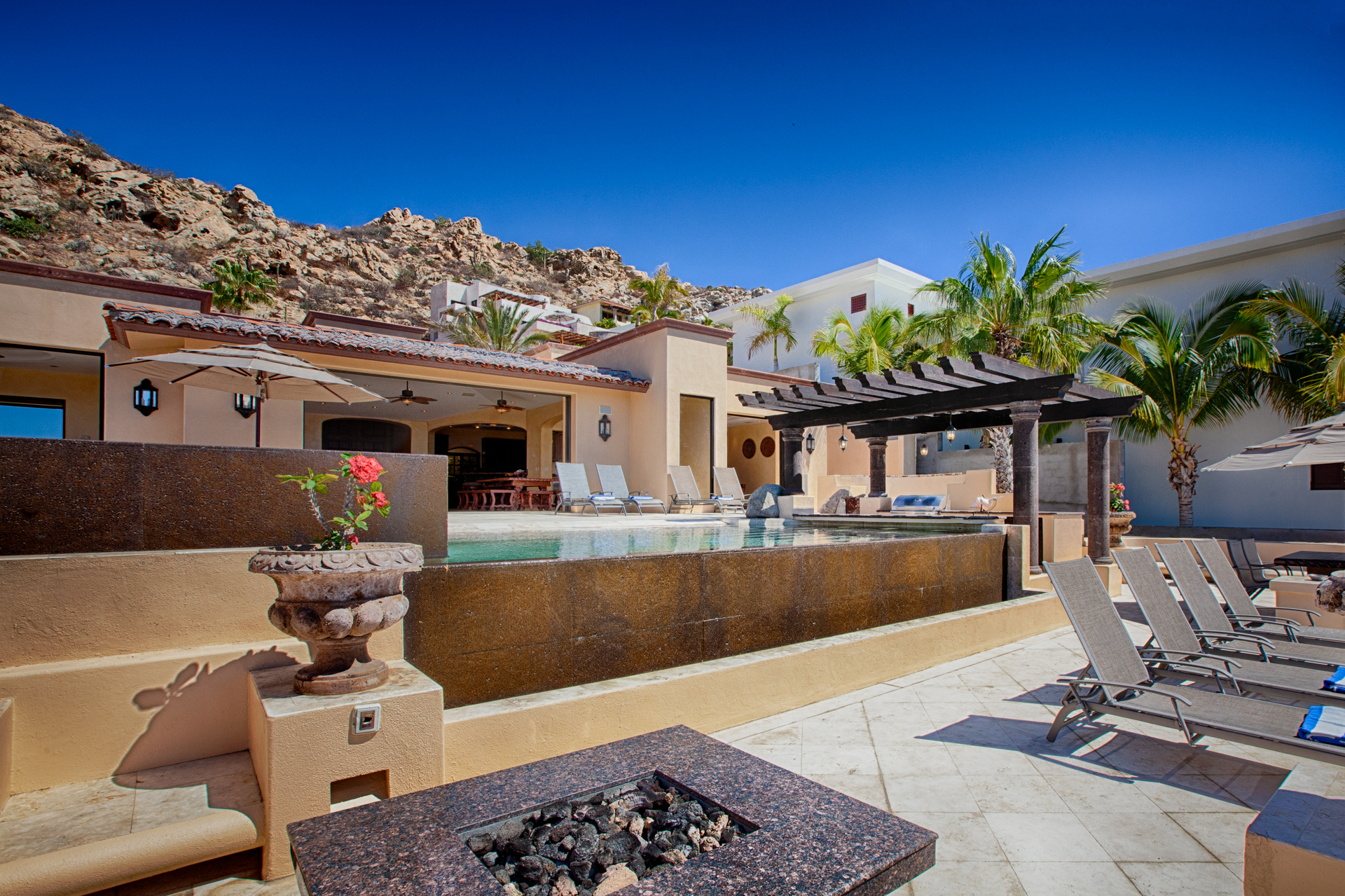 "Cabo 2021 Gonzales"

This is the 8th time we have used Cabo Villas to secure a magnificent home located in The Pedregal community located just above the Marina in Cabo San Lucas.
Our representative Kimberly made everything great.
Gonzales | May 2021
"Breathtaking Views"

This villa is large and spacious and accommodates a large group.
The best part of the villa is walking outside on the back pool and patio area. The view is breathtaking and is what made this house so memorable is the Infiniti pool over looking the ocean. I would definitely recommend everyone to stay here. I can't wait to do it myself!
George Y, Traverse City MI | March 2021
"Gran Vista and Staff Were Amazing"

They staff and property were truly amazing.
The view was stunning and we were able to see whales breach from the pool deck. Fortunado was an amazing host and made us feel at home. I would highly recommend this property to anyone looking for a house to rent in Cabo.
Travis G, Boca Raton FL | February 2021
"Villa Gran Vista - Amazing Villa in Cabo"

For the 2nd year in a row, on our annual girls trip, we stayed at the fabulous Villa Gran Vista villa, located in the gated Pedregal neighborhood in Cabo San Lucas.
We especially enjoyed the firepit, early in the morning...drinking coffee and watching the gorgeous sunrises! All bedrooms have King beds with private bathrooms and ALL face the ocean! We also liked having Fortunato onsite, to answer any questions that we had or provide help when we needed it. I can't express how amazing this Villa is...and we are SO anxious to return again next year!!
Tourist224910 | February 2020
Management Response
Thank you for staying with us once again at Villa Gran Vista; Fortunato is such a GEM and really makes sure every guest enjoys their stay. The layout of the house was well thought out so that each guest has their own piece of luxury - we are thrilled you enjoyed it. We hope to welcome you back to Los Cabos again next year!
"Another Wonderful Stay in Cabo!"

Villa Gran Vista November 27th – December 1st, 2019 We (4 couples and 3 children) returned to Cabo San Lucas and the Pedregal Area for the Thanksgiving holiday for another year.
We stayed at the Villa Gran Vista which is a beautiful home on three levels. The main floor has two living rooms and a game room with a pool table. The first floor also has the master suite. The rest of the bedrooms were on lower levels but each had a walk out area, view of the ocean and of course a private bath. There was plenty of space to enjoy each other's company and also allow each of us to have a quiet retreat if we needed a break. The property has a full time live in couple for maintenance and daily cleaning. Fortunado and Lulu took wonderful care of us. Villa Gran Vista has a nice pool, a large hot tub and a fire pit. Outside speakers for music and a swim up bar with an outdoor kitchen added extra enjoyment. We all had a great time and really enjoyed our entire vacation. Thanks to Fortunado, Lulu, Luis (our concierge), Caesar (our driver), and Amber at Cabo Villas for taking such great care of us. On a scale of 1-5 (5 bring the best) Beds / mattress quality 5 Daily cleaning - 5 WiFi - 5 Electronics - 5 Household goods - 5
DayTrip64524195584 | December 2019
Management Response
Thank you for the wonderful feedback! We hope to welcome you back again soon!
"Outstanding views and amazing concierge service"

Beautiful villa with outstanding views and amazing concierge service.
Our entire crew loved it, particularly as all the rooms had stunning sea views and on suite bathrooms. our concierge, Angel, was very helpful, we had an amazing break in Cabo due to, in no small part, the villa. Suggestion though! Make sure to close your curtains as the grounds crew start early!
Corrine K, Fountain Hills AZ | July 2019
Management Response
Thank you for the lovely review! We are happy you enjoyed Villa Gran Vista and had an amazing vacation!
"Complete paradise in Pedregal"

Villa Gran Vista was everything I could have asked for and more.
We took 10 of my close friends from all over the country on a 4 day trip here and it was fantastic. The views from the pool were absolutely incredible and our concierge made everything so easy for us. From groceries, to reservations, cabs and more, you truly feel like you're a rock star when you're staying in Pedregal. All of the bedrooms and bathrooms were well appointed and luxurious as well. Would highly recommend for large groups and I will certainly be returning!
Kgnelson | July 2019
Management Response
Thank you for staying with us! We are delighted to hear you enjoyed Villa Gran Vista. The views are spectacular! We hope to welcome you back soon!
"Heaven on Earth"

This villa was IN-credible.
We rented it for my 40th birthday celebration and it housed 10 people (5 couples) no problem at all, with 2 rooms/2 bathrooms to spare. It was clean, with beautiful decor and grounds. The on-site staff was unobtrusive and so helpful. We arrived to find a round of margaritas on the bar, and some delicious appetizers on the table. I will say this - I have very high expectations with accommodations when I travel, and this place met every single need. Don't let the lack of reviews scare you off, it's a gem. I'd go back in a heartbeat.
Brooke033, Scottsdale, Arizona | April 2019
Management Response
Thank you so much for your feedback! We are so happy to hear Villa Gran Vista exceeded your expectations. We hope to welcome you back soon!
"What more can you ask for?"

Amazing stay at the Villa Gran Vista.
Couldn't ask for much more. House had the most incredible view (even got lucky to see some whales breach the water from the pool). Our party of 9 fit very comfortably and the house amenities were up to date and on point. Would highly recommend to any group. As close as you can get to downtown to restaurants and clubs.
Sightsee11155935475 | April 2019
Management Response
Thank you for staying with us at Villa Gran Vista! We are happy to hear you enjoyed the home. We hope to welcome you back to Los Cabos again soon!
"Incredible Get Away"

My husband I stayed at Villa Grand Vista back in October of 2015 and absolutely loved it so when our friends started planning a trip to Cabo we knew this was the perfect place!
We went with 6 other couples. Kimberly Zamora was absolutely wonderful in helping us book everything! She offered to book everything for us from transportation to food to activities! We arrived at the house to delicious margaritas and awelcome smile from the live in house taker Fortunado. He is the best! For a fee he made us a delicious Mexican dinner our first night with chicken, beef, shrimp, grilled veggies, rice, beans, guacamole, salsa and more! We at like kings and queens! He always checked to see if we need anything at all. Our concierge, Angel, also greeted us upon arrival and provided his number should we need anything. He arranged a bartender for us with in a hour on a unplanned request and arranged car service for us our entire stay. He also checked to see if we needed anything everyday. The bartender, Marco, was so kind and made amazing cocktails for us! He helped Fortunado serve dinner too. The house keepers kept the house clean and fresh our entire stay. The views of this villa are breathtaking! I love how every bedroom has the same ocean view and a patio to sit out on. The pool and spa were perfect to cool off and enjoy the views! We also enjoyed the pool table. The long dining table fit all 14 of us for wonderful meals and conversations. We could not have asked for a better vacation at The Villa Gran Vista!!!
Kchamilton | July 2017
Management Response
We are so happy that you once again enjoyed Villa Gran Vista, our staff, Fortunado and the entire team. We were so thrilled to see you again and look forward to having you back in the future!
"Great Cabo Vacation"

On my recent visit to Cabo my family and I stayed in the gated community of Pedregal.
The Villa Gran Vista has 7 bedrooms that all have spectacular views of the Pacific Ocean. The owner of the Villa have everything you can possibly need in a home for cooking and entertaining. The outdoor area with the infinity pool, jacuzzi, outdoor grill, speakers and did I mention the view make it really hard to leave the villa. The house keepers were wonderful and I would definitely want to return to this same villa. .
Happiness194750 | July 2017
Management Response
We are so happy that you enjoyed your stay at Villa Gran Vista. We look forward to welcoming you back to Cabo again SOON!
"Amazing Couples Trip"

I've stayed at Villa Gran Vista numerous times and have always had a blast.
The house is great and Fortunado is an amazing host as well as cook. We plan on heading back in the near future!
Silas E | March 2017
Management Response
We are so happy that you had another great stay at Villa Gran Vista. Fortunado and our entire team look forward to welcoming you back to Cabo SOON!
"Easily the best place ive stayed"

Amenities were perfect.
So ease and flow of the weknd make the trip my best trip yet. Cleaning staff we in and out, never in the way. Concierge and house service was available 24/7. Chef prepared meals we 5 star and multi staff for full service. It was truly an exceptional experience with beautiful views and no distractions. Plus whales galore!
Corey P | February 2017
Management Response
We are so happy that you enjoyed your stay at Villa Gran Vista. We look forward to welcoming you back again in the future!

Amenities were perfect.
Ease and flow of the weekend make the trip my best trip yet. Cleaning staff were in and out, never in the way. Concierge and house service was available 24/7. Chef prepared meals were 5 star and multi staff for full service. It was truly an exceptional experience with beautiful views and no distractions. Plus whales galore!
Corey, Texas | February 2017
"Cabo, Cabo, Cabo...Enough said"

A group of 10 traveled and we must say, this was a little piece of heaven.
Yeah, that is what this place is. It exceeded all of our expectations Absolutely sure to please in every way; service, location, accommodations, layout - nothing else comes close. We can't wait to return! 2017 cant get here fast enough
K9snoopy, Dallas, Texas | October 2016
"awesome stay"

This was the first time renting our own villa and it was perfect.
Everyone was so helpful and it made our time together very relaxing and low stress. We literally didn't have to worry about a thing.
cnussmeyer | September 2015
"Fantastic Home with Top-notch Services"

Our YPO group was ten couples, and one of the homes we rented was Gran Vista.
It was spectacular! Each of the seven bedrooms was a spacious master suite. The pool (and views of the ocean) were phenomenal. We also hired Eat Cabo to cater breakfast and lunch each morning, which worked out well for our group. We will definitely keep Gran Vista in mind for future trips!
Andy Z, Carlsbad, California | September 2015
Management Response
Thanks so much for sharing your experience with us! We're so pleased to hear that you had a wonderful vacation at Villa Gran Vista. This gorgeous villa is one of our most popular luxury villa rentals in the private gated community of Pedregal in Cabo San Lucas, offering exceptional ocean views, great amenities and a fabulous location just minutes to town! When you're ready to come back, our team is here and ready to help an unforgettable return trip.
"Beautiful view of ocean with great pool and deck"

Villa Gran Vista a beautiful three level house with 7 master bedrooms and spectacular view to ocean over negative edge pool.
Bottom floor 49 steps to top so not good for elderly or bad knees. Air cond and TV's each room. Our room's ceiling fan did not work and oven did not work so for group of 10 that was a bit of a pain for cooking. Caretaker delightful but don't skinny dip. He lives on property and comes and go all the time. Property is walkable to town but steep and you need to be quite fit to do it. The biggest shock was the car rental. Two cars through Alamo very reasonable but you get there and they insist on another 40-50$ per day per car for insurance. You must accept some level. Also took a $2000 deposit for cars. No idea this would be part of the rental and feel Earth Sea and Sky vacations could and should make that clear. Also very difficult at night to find property and that should be facilitated if you arrive late. Overall very nice vacation house and perfect for our ten adults.
vbr737, Phoenix, Arizona | February 2015
"WOW!!!"

I came with a group of 5 golfers and from the moment we arrived until the time we left we were treated like kings.
Fortunato cooked breakfast for us every morning which was unbelievable. He even made several delicious dinners for us. The house was always clean and had everything we needed. One day a storm came in and took out the power. Immediately the owner Fred came by to make sure everything was ok and started working right away to get things running again. I look forward to coming back again and again. This place would be great for any type of group. I would recommend it to my best friend. Thanks again Fred and Fortunato for a memorable vacation.
Paul C, Charleston, South Carolina | July 2014
Management Response
Hello, and thank you for your amazing review of Villa Gran Vista! This enormous 7-bedroom house with an infinity-edge pool overlooking the ocean is definitely a vacation getaway made for a king, so we wouldn't want you treated any differently!
"Best Accommodations and Service....."

I have stayed in 3 properties in Pedregal in the last 11 months.
This is definitely my favorite. The villa and staff are exceptional. It feels like a posh hotel but with better service. Thanks Fortunato and Lulu for impeccable service!
CoopieLove | January 2014
"beautiful house"

we stayed at the Gran Vista for 4 nights and wow!
what a beautiful house, fantastic view, and perfectly maintained. Everything was perfectly coordinated, and as an added bonus the caretaker was a great addition. i would definetly recommend this house.
A FlipKey verified reviewer, denver | August 2013
Management Response
Thank you for this stellar review! Gran Vista truly does have amazing views; whether you're on the back patio, in the pool or even sitting in the living room you will have a first row seat to beautiful oceanfront views. The villa has an infinity pool and an inner decor that is sure to please. This villa sleeps up to 14 people, so bring your entire family to Cabo for a fantastic vacation!
"The villa Gran vista is a slice of heaven"

If you are looking to relax in a private Villa, this is the place to be.
The person who takes care of the house treats you like royalty. The pool and jacuzzi are amazing. Once you open the door, you feel like you are in heaven. Villa Gran Vista = Paradise
A FlipKey verified reviewer, LOS ANGELES | April 2013
"Mind Blowing"

Let's start with the Villa itself.
Modern but warm with all the amenities you would expect from a top shelf Villa. How about the view! I have traveled to Cabo for over 20 years and one important thing when renting a Villa is the wind off the Pacific can be fierce. This Villa is constructed and positioned to limit the heavy wind making the entire patio, pool and BBQ area all that much more relaxing. Sevice was great. I highly recomend a private chef. It doesn't get much better than to wake to the smell of breakfast being cooked as you wonder out of your room for a quick dip in the pool before eating. There was no draw back to this Villa. If you are coming with family, couples or a "guys/girls" trip you will be very pleased.
A FlipKey verified reviewer, San Diego | December 2012
"Delightful"

A+ House was perfect for a professional retreat of seven individuals who all got their own room.
The setting is beautiful and the house is both elegant and clean.
Mark, Oregon | November 2012
"Great Villa/Great Staff"

This villa was the perfect setting for my brother's bachelor party and my friend's 40th birthday the following weekend.
Nato and Lulu, the caretakers, could not have been more accomodating and helpful. They were there when we needed them, and not hanging around when we wanted to be alone. Nato's cooking was phenomenal, and the house itself is beautiful. Finally, our Essv concierge Victor could not have been more helpful. Great job all around by the gran vista staff to make our stay a huge success.
A FlipKey verified reviewer, chicago | May 2011
"Amazing"

My husband rented Villa Gran Vista for my 40th birthday party.
The villa was perfect. The house had every possible amenity you could ask for from the spectacular view, the gorgeous pool/spa, fire pit, large screen TV, sound system, gourmet kitchen, etc. The villa itself was immaculate, the beds were comfortable, and the layout of the villa was perfect for a group of adults. The trip would not have been complete without Fortunado and his wife Lulu. They saw to our every need and met every request with a smile. I'm still dreaming of the wonderful meals. I cannot wait to return.
Princess P, TX | November 2010
"Villa Gran Vista"

Our trip was perfect and Fortunado and Lulu made it outstanding.
Fortuando and his wife really know how to make sure your every needs are met. The view and the amenities worth top rate and will visit the villa again in the future.
A FlipKey verified reviewer, Baton Rouge | September 2010
"Everything you wanted and more!"

Villa Gran Vista is a spectacular property with awesome views and amenities.
The house has everything you'll need and more. The thing that made the house spectacular was Fortunato and Lulu the caretakers. Fortunato shopped and cooked for us, and the meals were outstanding. There's nothing better than awakening to a beautifully prepared breakfast sitting on the table with an ocean view. We just gave Fortunato money to shop with and our meal preferences and he did the rest with culinary expertise! At the end we wanted to stay longer and we tipped/paid Fortunato for his extra work. He helped with every aspect of the house form stocking the fridge with our beverages to making margaritas. I would go back again soon. The home is beautiful and decorated impressively. No need for a rental car in my opinion. The concierge service was avalable 24/7 to set up spa treatments, fishing ect. Ican't say enough good things about our stay it was amazing!
Markham, Az | June 2010
"Simply Amazing"

Our stay at Villa Gran Vista was simply amazing.
The home is spacious, beautifully appointed and impecably maintained. There were 4 couples in our party, so three of the seven bedrooms went unused. This made it very difficult for each couple to decide which room they wanted, as they were all so beautiful and grand. The amazing views of the Pacific from all areas of the home were glorious. Everyone in our group took advantage of watching the sun rise and set nearly every day. The staff in the home (Fortunado and his wife Lulu) were the highlight of the stay. They were so friendly, so accommodating and so gracious...we all fell in love with them! It's location in the "Pedegral" area was convenient and close to the marinas, shopping and restaurants. Overall, we,(and the 3 other couples we were travleling with) could not have imagined better accomodations!
A FlipKey verified reviewer, Quincy Illinois | October 2009
"Extrordinary vacation of a lifetime"

Twelve of our family members stayed at Villa Gran Vista for a week between Christman & New Years.
Caretakers Nato & Lucy spoiled us with excellent service. They even prepared exquisite meals for us at the villa of fresh fish & shrimp with homemade Guacamole. The home was beautiful with each couple having their own master suite with a private balcony overlooking the ocean. Every amenity & more was provided for us there. We also felt very secure & safe in this gated community. Great area for long walks too. Definitely pricey, but worth it.
A FlipKey verified reviewer, Houston, Tx | July 2009