Reviews For Villa Alegria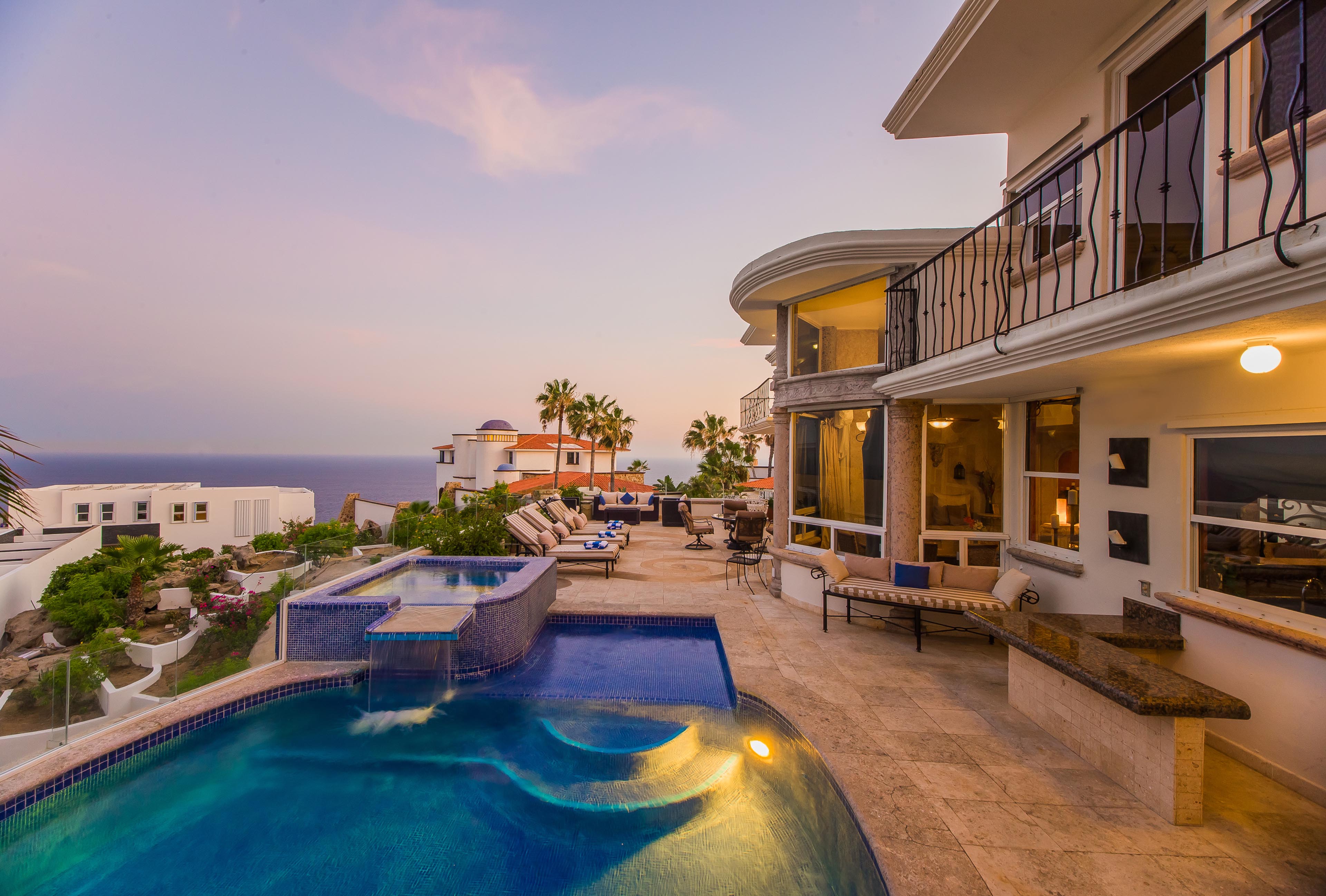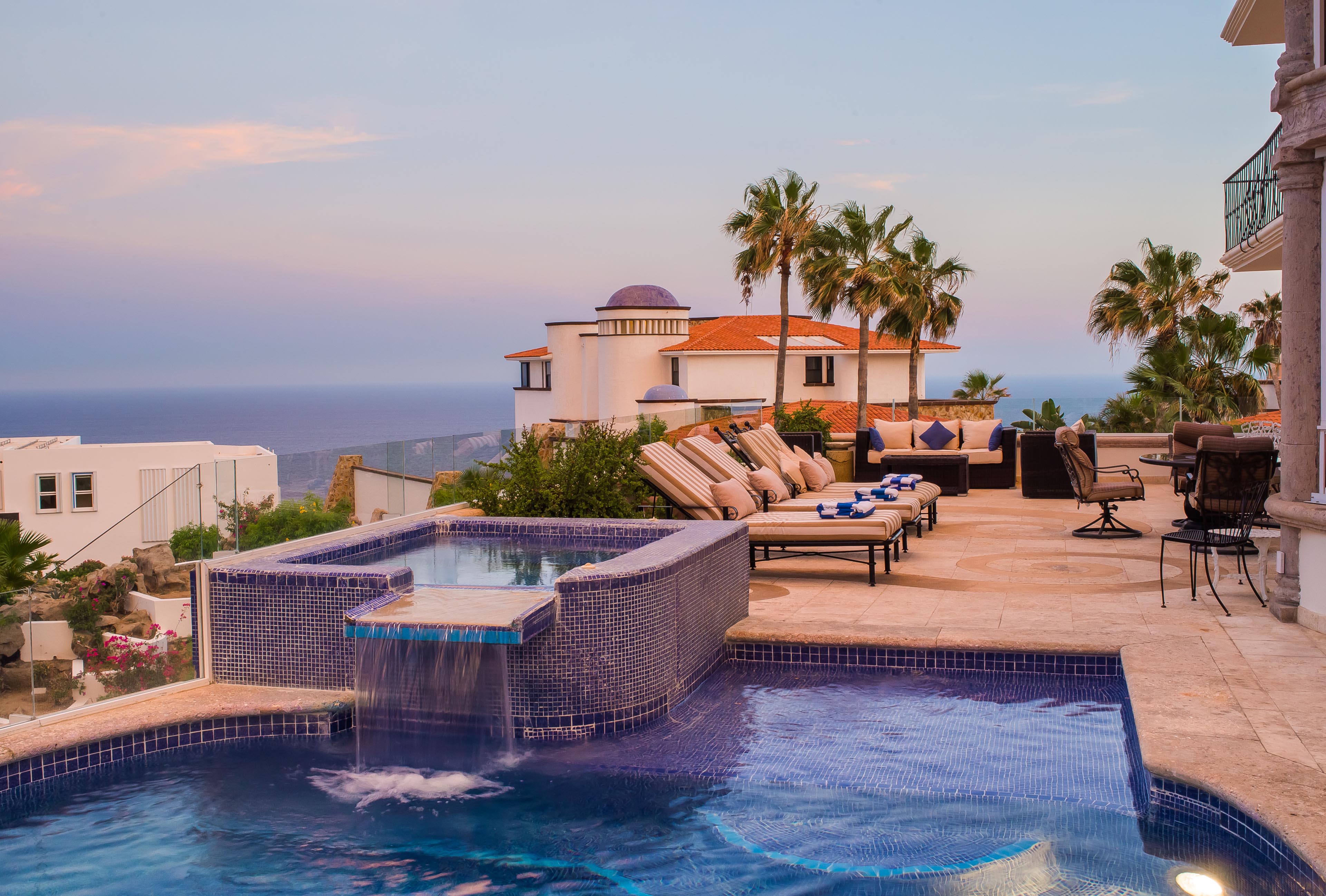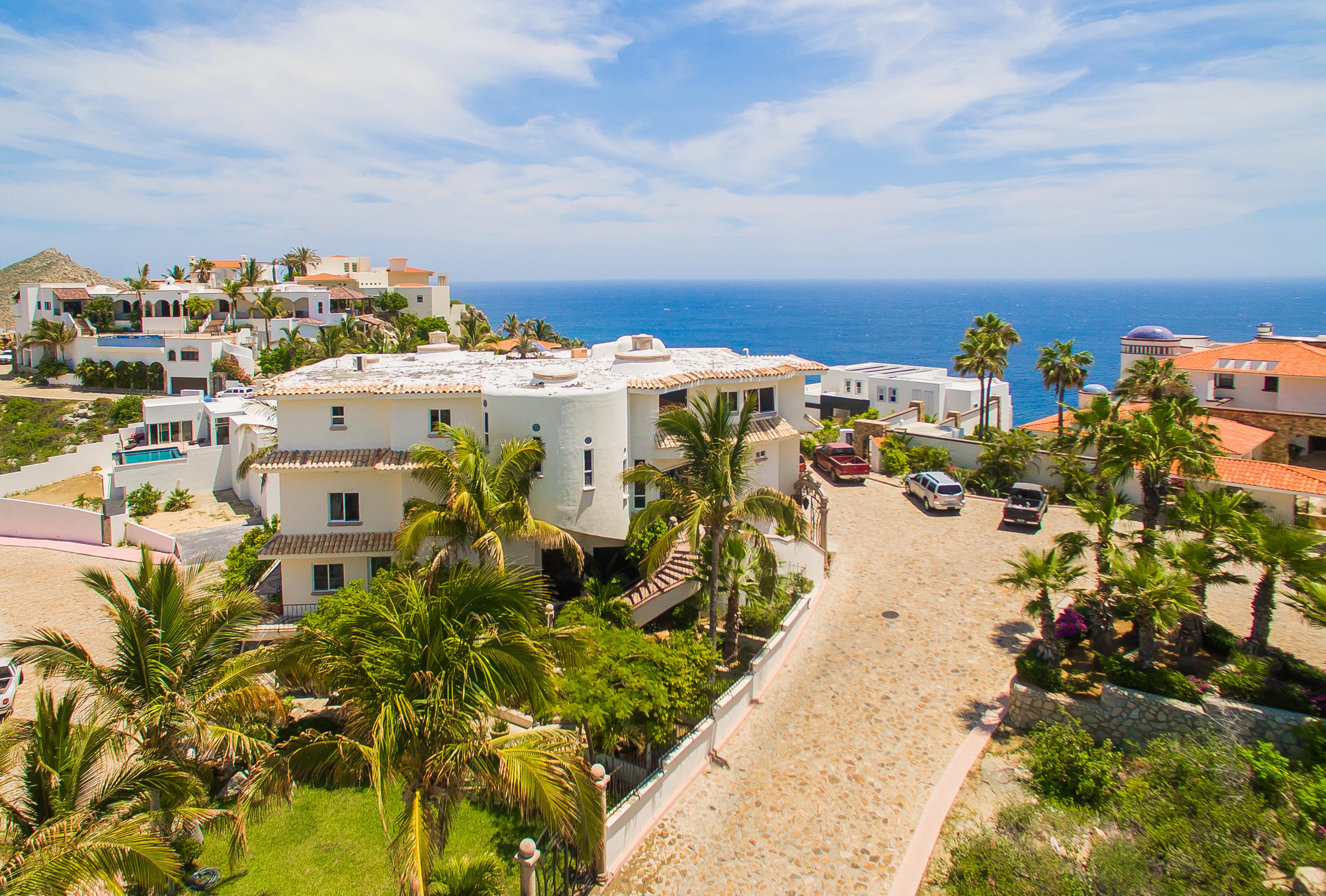 "Villa Alegria"

This trip was amazing and the level of care the staff showed onsite was amazing.
The housekeepers were so great as was Hector. He went out of his way to make our stay perfect and was very helpful.
Lyndsay S, Portland OR | March 2020
"Amazing stay!!! "

Our communications with Jessica and concierge were seamless even before and during our stay.
All our needs were met and they went above and beyond all our expectations. The location is amazing as well - close to downtown and the marina. Thank you!
Carmen O, San Francisco CA | February 2020
"Beautiful Home, Beautiful Views"

We worked with Kimberley from Cabo Villas to book Villa Alegria in the Pedregal community, Cabo San Lucas.
Kimberly was very responsive with all of our group's questions and put my mind at ease. Our concierge, Louis was amazing. He helped us all week long with cabs, tips, and advice. He even ordered pizzas for our teenagers! Thank you Kimberly and Louis we had the best vacation!!! We hope to be back soon! The Villa is beautiful and the views from the terrazzo were great. We saw whales everyday. The hot tub was very popular. We had a group of 10 and were very comfortable with more than enough space. The maid service was outstanding. The house has a great stereo surround system. There was a gym but we didn't need it with all of the stairs on the property. lol. Some people say you can walk to town but we never tried it due to the steepness of the mountain the villa sits on. The whole neighborhood is magnificent and very safe. We enjoyed sunsets at the private beach.
522amandab, Uhrichsville, United States | January 2020
Management Response
Thank you for staying with us! We strive to provide you with the best experience and are delighted we achieved this for you and your guests. We hope to welcome you back soon!
"Tailor Made Services"

Giovanni was invaluable because he was a wealth of knowledge and got us whatever we needed.
The Housekeepers Paz and Silvina were so helpful, especially to my mother. Our driver that picked us up and took us to the airport really gave us a sense of security and was truly a great first impression.We will forever miss the magical Sunrises that greeted us everyday before an activity. What a view this Villa provides. Whether it was on our walks to the beach or on our fishing trip or a simple companion with a cup of coffee I feel we will miss our mornings with that view the most. My sister tuned 50 on this trip and she wanted the 12 of us to have the time of our lives. She's extremely busy but Alexandra accommodated her always. Thank you for arranging to have the alcohol and water already at the Villa. Who knew this would have been the best idea. This made all of the activities at the home perfect whether we played pool or played in the pool. We had so much space and great sitting areas to mingle and laugh together. Thank you for arranging the day at the beach. We took the glass bottom boat and went to the famous arch and relaxed on Lovers Beach. On our fishing trip we had a whale sighting; a school of dolphins followed us and a sea lion propped up onto the boat to eat our leftover bait. It's like you hired them just for us. It was simply breathtaking. We even caught tuna; 6 of them. We made fresh ceviche, grilled filets and sashimi. I have never tasted fish so fresh. Our last night there was my sisters Birthday and the restaurant was a big deal. Tres Sirenas was perfect. They served an Amuse-bouche which was a great first impression. My sister had the Tomahawk Steak but most of us had the Whole Lobster and she got to dance. She's a salsa dancer so the waiters indulged her on her special day. We cannot wait to go back.
Elva P, Chino Hills, CA | December 2019
"Great Place! "

Highly Recommend!
Spencer R, Irvine CA | September 2019
"Great Eperience in CABO"

Came to Cabo for the second time, worked with Kimberly Zamora and she was a great help.
Enjoyed my time and would recommend.
Anthony B | August 2019
Management Response
Thank you for staying with us! We are glad you enjoyed Villa Alegria. Hope to welcome you back again soon!
"Fantastic time"

We had a fantastic time and stay.
.The cleaning service and concierge was very responsive and helpful.
Carol C, Albuquerque NM | July 2019
"Everything was amazing"

we arrived at the house to Margarittas and Chips and Salsa - the house was clean and looked excatly like the pictures.
Everything was amazing. Our conceirge was great and alwasy avaiable. He was a great help as I needed to rent a long table and chairs for my birthday dinnner. He was there when we arrived and there when we left.
Dreamer58030656529 | July 2019
Management Response
Thank you for staying with us at Villa Alegria! We are happy to hear you enjoyed the home and our staff met your expectations.
"Villa Alegria"

Had a great time with 6 couples in February!
Loved the house and the converge service! We will be back in a few years! The dishwasher wasn't working most of our vacation but the house keepers did most of the dishes! Overall great experience
mlmcclelland, Vancouver, Washington | February 2019
Management Response
Thank you for staying with us at Villa Alegria! We are happy to hear you had a great time. We hope to welcome you back to Los Cabos soon!
"Great stay "

Great stay with ample quality room.
Very responsive host and Angel made life easy for us with our local bookings.
Mark O, Broadbeach Waters GC | January 2019
"Beautiful House but hated the CONSTRUCTION!"

Great house for 7 couples.
Construction put a damper on stay as we were not aware when booking. Food spoiled due to fridge not being cold enough.
Dana S | September 2018
Management Response
Thank you for staying with us at Villa Alegria! We are glad to hear you enjoyed the house. Nearby construction may occur without notice. Unfortunately, we have no control over construction projects or schedules, but we do try our best to assist should there be an inconvenience. Our concierges are available 24/7 should there be any problem with the amenities in the house. the sooner problems are reported, the sooner we can fix them. We hope to welcome you back to Los Cabos soon!
"Nice house but we had constructed the whole time we were there!"

The house was nice but there was construction the whole time and we did not get any warning when booking the accommodation that this was taking place so made using the pool area very unpleasant.
The house also has 7 rooms and sleeps 14 people but the dining room table only seats 7 max. Overall we had a great time, only a few negatives that detracted from the stay.
Whoneedsmaps, Melbourne, Australia | September 2018
Management Response
Thank you for staying with us at Villa Alegria! We do hope to welcome you back to Los Cabos soon! Unfortunately, construction can occur at any time without notice and we have no control over scheduling. We do our best to inform our clients immediately upon receiving any information regarding construction. The dining table does only seat 6 guests and the bar next to it seats an additional 5, but the house does not shy on additional seating throughout the living areas and there is plenty of seating outside to host a sunset dinner as well.
"Beautiful villa, looked exactly like the pictures!"

We hosted our wedding there and it was absolutely perfect.
Our family loved having some privacy while still having places to hangout together. Both the pool and the pool table were a big hit for our group. The home was as describe. It was very clean and the staff was friendly and helpful. There were minor problems with the dish washer and folding bed, but it didn't bother us too much. If you're planning on visiting the nearby town, I would recommend renting a car as taxi's from the community can add up fast. Overall, I had a great experience and would definitely recommend this property to a friend.
Shelby E | July 2018
Management Response
Hello, thank you for your review! We are glad to hear that you had a great experience here and would definitely recommend to a friend!
"Villa Alegria"

"Had such a great time at this beautiful home.
The service was superb and the view is breathtaking. Our concierge was always available to assist. Definitely a must pick for a trip to Cabo. 💜💜"
Tonique, Waller | May 2017

This was by far the easiest and most successful trip I have ever been on.
Our group was picked up via shuttle provided and scheduled by Cabo Villas. We were taken to the market to pick up food and drinks while the shuttle waited outside for us. Upon arrival at our villa, we were pleased to find our concierge, Hector, waiting for us with chips, salsa, margaritas and a masseuse waiting by the pool! Hector was incredible in every sense of the word. We were able to contact him 24/7 to have a cab sent to us, help us with the house and everything in between. I would recommend Villa Alegria and any property through Cabo Villas to anyone looking for an all inclusive feeling trip. Thank you so much for the hospitality and great memories!
Brett, Del Mar | February 2017
"fabulous"

he villa was amazing the pictures of the villa are so accurate felt very secure in the villa we had very nice concierge Angel who help us and housekeeping was wonderful the area around the villa was amazing we has a wonderful time in the villa and in Cabo
mshoneyb4, Minneapolis, Minnesota | February 2017
Management Response
We are thrilled you enjoyed Villa Alegria. Angel and our entire team looks forward to welcoming you back to Cabo again in the future!
"Absolutely Fantastic!!"

We visited Cabo to celebrate my 30th birthday/ Bachelorette party with 13 of my closest friends.
We stayed in the Amazing Villa Alegria. The pictures does not do it justice, the house is even more beautiful in person. It was spacious and balcony overlooking the ocean was breathtaking. The maid service did a great job at keeping everything clean and put together. The first night we were there we went with the chef service. The food was awesome! SO yummy!! As well as the presentation! the chef and his staff were so nice and super friendly. They even made us cocktails! ( happy us) they boxed our left overs and even clean the kitchen. Deff worth the $65pp. Our Agent Kimberly did a FANTASTIC job at guiding us and helping us pick restaurants and activities as well as provided all the information we needed to make the trip as easy and comfortable as possible. I am looking forward to returning soon! I would highly recommend this Villa as well as Kimberly! you will not be disappointed. Exceeded our expectations!
Mayra L | February 2017
Management Response
We are thrilled that your bachelorette party/birthday celebration was so amazing. Villa Alegria really is the spot for it! Kimberly and our entire team looks forward to welcoming you back to Cabo again SOON!
"Best Ever...Hand DOWN"

I visited Cabo in May of 2016 with 12 of my closest friends.
Having used Cabovillas.com once before, I reached out to Jessica to help me plan the vacation. Jessica was incredibly helpful. Not only did she help me select what I needed for the prestock and catering options, she helped plan every activity we did as a group. She was very patient and answered my millions of questions. When we arrived, I was blown away by how incredible the place was. It was so beautiful and was plenty big enough for all of us to sleep comfortably. The maid staff and the chef's were incredible. The food was delicious!! I would recommend to spend a little extra money for the convenience of having gourmet meals prepared and the house stocked with food. Angel, our on-site concierge really made the trip for us. He was constantly checking in with us on making sure we had everything we needed (food, transportation, etc.). If you are going to Cabo with a group, Pedregal is the place to stay! Do yourself a favor plan your next trip with Jessica at Cabovillas.com. You will not be disappointed!
Patrick W | November 2016

We rented this amazing villa, Villa Alegria, for our 25th wedding renewal.
The home was spectacular! The villa was very spacious with plenty of room to entertain. The master suite is like heaven! The view was romantic, overlooking the ocean. The staff was very accommodating. Hector, the concierge, was amazing! EAT Cabo Catering, chef and her staff was superb! The dishes were too beautiful to eat. The Baja tour was an awesome outing for the day. The tour guides were very friendly! This vacation was everything I dreamed it to be! My vacation representative, Kimberly, was simply amazing and very professional! I would recommend her to everyone
Tasha, Florida | June 2016
"This exquisite, lavish villa is simply amazing!"

We rented this amazing villa, Villa Alegria, for our 25th wedding renewal.
The home was spectacular! The villa was very spacious with plenty of room to entertain. The master suite is like heaven! The view was romantic, overlooking the ocean. The staff was very accommodating. Hector, the concierge, was amazing! EAT Cabo Catering, chef and her staff was superb! The dishes were too beautiful to eat. The Baja tour was an awesome outing for the day. The tour guides were very friendly! This vacation was everything I dreamed it to be! My vacation representative, Kimberly, was simply amazing and very professional! I would recommend her to everyone.
Mansell M, Jacksonville, United States | June 2016
"WOW"

Stayed at Villa Alegria for three days in May for a wedding.
The villa is very accomdiating and staff was friendly and helpful. Easiest was to get up and down is taxi and varies from $4-$10 pp depending on where your going. The house is beautiful and if you just wanted to hangout all day, swim, hot tub, or go to the beach you can do it all here!
Christina J, United States | May 2015
Management Response
It sounds like you had an amazing vacation getaway at Villa Alegria, and we appreciate your feedback! This 7-bedroom villa is a favorite choice for group vacations due to its very spacious interior, comfortable furnishings, gorgeous Pacific Ocean views, easy access to downtown Cabo San Lucas and host of great amenities. Thanks for sharing your experience with us. When you're ready to plan a return trip, our team is here to help.
"Beautiful Villa"

We spent our time at the villa alegria for about a week for my daughters wedding.
The villa was exactly as advertised on the internet and the whole process of leasing and entering and exiting was handled efficiently and professionally.
A FlipKey verified reviewer | August 2014
Management Response
Thank you for your review, and congratulations on your daughter's wedding! With gorgeous ocean views, there isn't a finer backdrop for a wedding than Villa Alegria!
"Breathtaking View"

The Villa is amazing!
The view is breathtaking!! The staff was great(although they do not speak english) Each bedroom has its own private bath, and the master suite upstairs is fit for a Queen. From booking, to transportation, to activities Victor our "go to guy" made our vacation easy, he even ordered a pizza for us one night. Cabo is not only beautiful it is safe and the locals are there to serve you, and sell you something. Get out of the airport as quick as you can, unless you want to buy a time share, also be aware of information booths, they want to sell you something too. When booking the villa, Earth Sea and Sky vacations are great to work with, they will handle everything for you and are happy to answer any questions you may have about Cabo. One thing I would suggest bring extra money for taxi rides they are quite expensive from the villa to town/beach. You can walk to town, it is not far, but the walk back up to the villa...a good workout. The villa sits almost at the top of the hill and the hike back up-you can do it, but a taxi will cost you $20-30 us dollars each way. Other then that we had a great time. We went on a dinner cruise, the food was authentic mexican(very good) you can drink all you want, and they take you around the arch slowly so you can get some great pictures. All the little bars in town make stout margaritas(our fav. the nowhere bar) and everyone is friendly. Ask someone how to get to the beach it is kind of tricky, but it is worth it, we spent a whole day playing in the ocean and enjoying the sun. If you want the best lobster in Cabo Lorinzillos(not sure on spelling) is it, but be prepared to pay for it, the cost-between $150-200 per person us of course. And the lobster prices are not on the menu, they will tell you to ask for prices, my advice, ask! Enjoy your Cabo vacation, we did.
A FlipKey verified reviewer, Vernal | August 2013
"Awesome !!"

Everyone there at villa alegria was extremely helpful.
We had minor problems that were taken care of. The house was breathtaking and we had plenty of space, and privacy when needed. The location was perfect. Villa alegria was a short distance to the public beach. If there were any recommendations made, would have appreciated beach chairs
A FlipKey verified reviewer, FORT MYERS FLORIDA | July 2013
Management Response
We here at Earth, Sea & Sky Vacations are extremely happy that you enjoyed Villa Alegria and all that is has to offer! The villa definitely has amazing ocean views and has plenty of space to spare (this house sleeps up to 14 ppl!). We are also glad that your minor problems were taken care of promptly. Villa management and/or your personal concierge person that greets you at the villa are available for any reason during your stay.
"Villa alegria was excellent!"

My group of 13 stayed at Villa alegria in april 2013 and were immensely pleased.
The house easily accomodated all of us inside and out. The pool and hot tub were cleaned daily and greatly appreciated--it's amazing how cool it got in the evening so the hot tub felt great. We heard and saw almost no neighbors; I think even if people were around you wouldn't hear them. We found the 20-minute walk into town was pretty easy and good exercise! It was also a 15 minute walk to the beach. We did have two cars for excursions further away but found ourselves walking most of the time. The house was clean and stocked with most of the essentials. Suggestions for the house: Add plastic glasses and cups; with pool and so much rock it would be nice to not have to worry about breaking glass. Include walking and driving directions to the house; the first time finding it is difficult. Suggestions for visiting Cabo: Do not rely on the aTM machines at the marina for cash--fees for withdrawal are large. Suggestions for restaurants: Mi Casa was excellent, authentic Mexican good Solomon's on the marina: good casual fare Pocho's: nice, fine dining on the marina
Karen B, Oregon | April 2013
Management Response
Hello, and thank you for the review! This is an enormous villa with 7 bedrooms and 7 1/2 bathrooms, making this an excellent rental for large groups up to 14 people in size. Stepping onto the deck, there are splendid views of the ocean, so you can sip your drink in the hot tub while watching the whales play in the ocean! And thank you for your suggestions; they have been passed on to the villa owners.
"Beautiful villa !"

Villa Alegria was great for our large family.
Many comfortable spaces to relax indoors and out. Great views and nice gated community. We appreciated our excellent service from Earth, Sea and Sky--thanks to Jen, Rudolfo and Gris. We had a lovely vacation. I was disappointed that we could not get swimming pool to a comfortable temperature,despite numerous requests and attempts. I will reiterate what other guests have suggested, kitchen could use more supplies for cooking and some updating, and ice machine does not work. Thank you,Sandy
woowoosister, portland,or | February 2013
Management Response
Thank you for the amazing review of the villa and of ESSV! I have spoken with the property manager about the pool, ice machine and kitchen supplies; all items have since been fixed and we've invited this reviewer back to this villa with the promise that all concerns have been resolved! Please note that we are always available to help with any concerns you may have by either contacting our 24/7 customer service number or our Cabo staff.
"An excellent choice to celebrate a 10 year anniversary!"

Getting a villa to share with five couples was the best decision we made (other than marry each other!
It was clean, quiet, huge and a great way to spend time with friends without having to be out in public. It was large enough there was space when needed and comfort when gathered as a group. We had a chef for dinner one night followed by lunch a few days later. The food was excellent and they were timely. Six of us had massages which were very nice to not have to leave our house to get these. they provided three therapists so there was no real wait. We had a maid daily who was wonderful. since there is a drought, we did request she not wash sheets or towels as scheduled but if we wanted something washed we would leave it on the floor. Having a w/d there was great for the post exercise clothes. We were about a mile from the front gate which made exercising on the hills mandatory when we wanted to walk to the store (which a small market and a liquor store were close by). The cab fares are expensive so we saved those for the few times we didn't want to walk back. The entrance to the public beach was close though we just went to check it out and not sit in the sand when we had a private pool (and no one was on the beach either). It is worth hiking to the highest peak in Pedregal, 360 degree view! Someone had complained previously about the fridge not being cold enough. Prepared for that we got ice for the beers but the house has two small fridges where the beverages spent time. Fortunately, our concierge picked up some ice for us as the ice maker didn't work. no issue, on vacation but needed to make an ice run for the gin and tonics, preplanning helps. I think the house could use another umbrella outside. there are bugs in the kitchen, keep the counters clean and they are minimal. Stopped at Costco, arrived without luggage, made drinks, turned on the house stereo (they had an MP3 cord) and chilled for a week. Most excellent. Thanks to Nik and Janna!
A FlipKey verified reviewer, North Ogden UT | November 2012
"A whale of a time!"

There is nothing like a freshly caught fish from the ocean--and this house has everything you need to enjoy it and more!
(Not to mention 8 separate bathrooms too). This house had everything you could ask for--along with an amazing kitchen (complete with a Viking stove--perfect for grilling up freshly caught fish from the ocean), pool, and multiple bedrooms with soundproof walls. (ie you could be blasting Phish in one room and no one else would hear it--thankfully). We went out sportfishing and caught an awesome sailfish that became our fish taco lunch and dinner--it was like the fish that kept on giving!! This location cannot be beat, and the views are amazing. The only small negative I would bring up is that we had to fish a lot of gnats and flies out of the saltwater swimming pool, and the jacuzzi seemed to be broken (or we just didn't know how to work it?). That and the internet intermittently went in and out--but other than that, it was perfect place to relax, unwind, spearfish (just kidding) and enjoy Cabo. While there may be plenty of fish in the sea, this place was definitely the crown jewel of the ocean. I would definitely go back in a heartback, possibly during whale watching season (which is in December) to enjoy the incredible views as the fish migrate to the warm waters of cabo for the wintertime.
A FlipKey verified reviewer, Los Angeles | August 2012
Management Response
I'm glad that you enjoyed your stay at Villa Alegria! It is a truly beautiful house in a fantastic location. I'm sorry to hear that you had a problem with gnats and flies. These little buggers can be a problem during the low season of Aug-Sept; the humidity during that time does lend to extra creatures around. In regards to the problems with your Jacuzzi, apparently it needed a couple new pumps, so don't blame yourself! However, the pumps have since been installed and it works great now. Wi-Fi can be a problem sometimes in the area and the property manager has had professionals come to the villa and program renter's computers to access the Wi-Fi. If you ever need assistance like this please do not hesitate to contact our Cabo team or us directly, so that we can fix any problems that may arise while you're on your trip and not after. Otherwise, it sounds like you had an absolutely fantastic time and we hope you will book with us again soon!
"Absolutely breathtaking."

Amazing vacation home with a beautiful view of the ocean.
I stayed here with a group of 11 and the house was just perfect. The pool was fantastic, the couches were addicting, and kitchen was enormous. The gated community was incredibly safe with easy access to the heart of Cabo. An ideal home to comeback to after a long day of fishing or a night of partying. And it feels like mi casa. I will stay here again.
A FlipKey verified reviewer, St. Louis | August 2012
"Amazing"

If you are planning a trip to Cabo San Lucas, you are a fool not to stay here.
Collectively, our group was blown away by the safety of the neighborhood, the accessibility of our concierge, the beauty of the house and the ridiculous-ness of the view. It's almost as if you could see the fish jumping out of the water from the confines of our pool. Whether you are going for a fishing trip, vacation or family reunion, there is no better place in Cabo San Lucas to stay. We were able to go fishing, party in town and cool our 'fish-of-the-day' all from our spacious and luxurious kitchen. Overall, there is no greater place to stay. Amenities not described include a gym, lots of fish art / photography and a huge bbq pit able to cook the biggest fish you can possibly find. If you stay at Villa alegria, congrats - you are in for a treat because there is nothing fishy about this location.
Wabo Wrabs, CA | August 2012
"Over exceeded our expectations"

House was amazing.
We had 11 people and more than enough space. Bedrooms and house were kept perfectly clean with the cleaning service. The pool area was large and accomodating. The view was simply incredible of the ocean. Our concierge service was also perfect - whatever we needed whenever we needed it. The actual rooms and the bathrooms were huge. The beds were the most comfortable beds ever slept on. Overall would stay there again in a heartbeat. Further - the price was below the range we would have expected once seeing the house.
A FlipKey verified reviewer, Los Angeles | August 2012