Reviews For Giggling Marlin Penthouse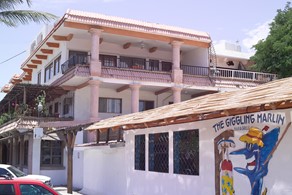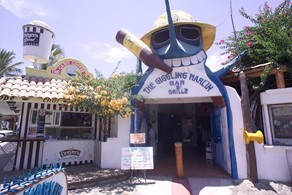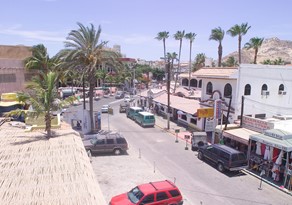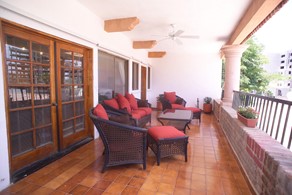 "Always a great stay"

Perfect spot right in the middle of town!
!! Our host went out of his way to make sure all our last minute needs were met, great job!! The place was clean access was super secure (no worries there) You can walk anywhere in just a few minutes, this is one of our many stays at this spot and its great every time! Thanks Cabovillas!
Joe D , Orange CA | September 2020

An unbelievable getaway in the heart of downtown Cabo.
Walking distance to all of the nightlife, and cabs are available right outside the door if you need to get away. The penthouse itself has more room than you'll expect (it's HUGE), and the maid service every day was fantastic. I can't say enough good things, my friends and I were pleased with every aspect of the stay!
Topher , Irvine | March 2017

Great place, great location, great service!
Sam , California | March 2017
"Right in the middle of the party!"

I've stayed at the Giggling Marlin Penthouse twice this year and it is a blast!
The location is central to everthing in Cabo and puts you right in the middle of the party. You can be at any of the downtown spots in minutes. The beach is a 10 minute walk with plenty of tacos stands and $1 beers in between. The Penthouse is huge and well kept. The master bath and shower is amazing! The only negative is that the mattresses are a little hard.
Caberto_F , Clovis, California | September 2015
Management Response
Thanks so much for passing along your feedback! As you mention, the Giggling Marlin Penthouse is in an excellent central location in downtown Cabo San Lucas just steps to great nightlife and dining! We look forward to assisting you in planning a return visit to Los Cabos in the future!

The penthouse was absolutely beautiful.
. The maid service spectacular.. The atmosphere great... The road noise from the bar scene and main roads on both sides was loud!.. The location however was perfect to go anywhere in Cabo in walking distance.
Craig , Houston, TX | March 2014
"Perfect Location, Lots of Space"

This was the best villa one can ask for when staying in Mexico.
It was walking distance to everything. We didn't take a cab once all week. It had ample security, with two gate before our front door. The property managers were beyond helpful and cheerful. The accommodations were great. Three very large bedrooms and three bathrooms. Sleeps 8 people but could probably house more. There was plenty of communal space. Surprisingly quite despite being above two bars. The only drawback was that the neighbors were a bit unpleasant, beside one who was very helpful. I would highly recommend this space to anyone with a group of at least 6 people. I will definitely stay there again!
A FlipKey verified reviewer , Southern California | March 2010
"New Years at the Gigglin Marlin"

We were met at the Airport by Trans Cabo and were given first class service.
They showed us to oour Villa and answered all of our questions. The home was wonderful and it was the perfect escape for me and my family. Being right in town was what we were looking for. If you do not like the nightlife and the loud music then I would stay somewhere else, but we loved it. Sitting on the patio and watching all the people was a nice way to spend the afternoon. You are within walking distance to everything. Best thing about this house for me was location and the patio overlooking downtown. If I could find anything that I did not like it would be the fact that there was supposed to be a BBQ Grill on the patio and there was not one, nor was one ever brought to us as promised by Trans Cabo. Water pressure went down for two days and we had to use buckets to fill the toilets so they would flush, but I guess that is part of living out in town in Cabo. Overall a great trip and planning on going back.
FatJoe , Nevada | January 2010
"More than promised"

This place sounded perfect for myself and three friends to share as we explored downtown Cabo San Lucas and it turned out exceed our wildest expectations.
Couldnt be better located for those that enjoy the downtown area, spacious beyond belief, very well appointed. If and when I return, I would most definitely try to stay here again. Our favorite times were lounging on the veranda. Simply lovely.
darcibowers , Alaska | July 2009
"Locked out and locked in........."

The penthouse is beautiful but we encountered many problems during our stay.
When we were given the keys to the apartment they only gave us the front door key and failed to mention that we would need a key to the security gate that is closed and locked at night. So, our first night there we were locked out of the building and had to search for someone at the bar around the corner to let us into the building. Early the next morning we were locked IN the building (which is kind of scary - what if there was a fire) and nearly missed our fishing trip (which would have cost us several hundred dollars). Thankfully an apartment resident was leaving for work early that morning so we were able to get out of the building. It was not until later that afternoon that we were able to find someone in the apartment office to get us a key. We also only had hot water in one of the bathrooms so we all had to shower in the one bathroom. Lastly, the home is beautiful and great for a large group but it is VERY noisy at night b/c it sits a few stories above one of Cabo's craziest bars. It felt like people on the street and in the bar were in the apartment with us(even with all the doors and windows shut). So, if you are a light sleeper I would not recommend it. Ultimately, the apartment was beautiful and a majority of our issues were resolved but I am not sure if we would stay there again.
Crazy4Cabo , TX | July 2009