Reviews For Villa Langosta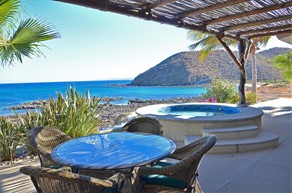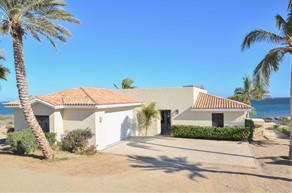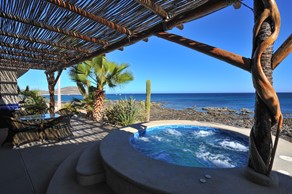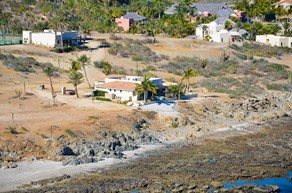 "Villa vacation"

We stayed at Villa Langosta and Villa Marlin recently.
It was amazing! Unbelievable setting with incredible views, great accommodations, and wonderful staff. The Chefs prepared authentic dishes and were very professional. The housekeepers did a great job as well. I would recommend this resort to all my friends and family.
Jerrell B , Whitefish, MT | October 2023
Management Response
Thank you so much for taking the time to share your fantastic experience at Villa Langosta and Villa Marlin! We're thrilled to hear that you had an amazing stay and enjoyed the breathtaking setting and views. It's wonderful to know that our accommodations, staff, and chefs left a positive impression on you. We truly appreciate your kind recommendation, and we look forward to welcoming you, your friends, and family back for another memorable visit.
"World Class Villa and Service"

We stayed at the property in Bahia de los Muertos.
The villa was very clean, a perfect location and exactly as they told us it would be. We elected to get chef services and I highly recommend that option. In the long run, it is actually very cost effective and the food was amazing. Every member of the staff was friendly and always attentive to whatever we needed.
Mark S , Los Angeles, CA | May 2023
Management Response
Thank you for sharing your experience with us! We agree that the location is incredible and one that you we recommend everyone experience first-hand! We're so happy that you took advantage of the chef services and loved the food. We're delighted that the staff provided excellent service and were accommodating. We hope to welcome you back to this beautiful paradise again in the future!
"Perfect!"

The tranquility, peace, roll of the ocean.
..all was just perfect! The location is isolated and exactly what we wanted. The house was comfortable and we felt at home. The staff couldn't have been more accommodating and efficient. The Villa has 4 bedrooms each with their own bath that accommodate a variety of family arrangements (we used the space--2 couples, a boys room for 3, and a girls' room with 4). The porch is where we spent most of our time as the kids would snorkel out back and the girls could hang out in the whirlpool. This is remote, we saw deer, rabbits, scorpions...it is the dessert--so be prepared! ;) The beach is wonderful! A combination of rocky and coral to one side and pristine sand to the other...fantastic! The stars are clear and undisturbed by city lights. I hate to give an excellent review, as I want this all for myself! We can't wait to go back!
kidcrew , South Dakota | August 2012