Reviews For Villa Sebastian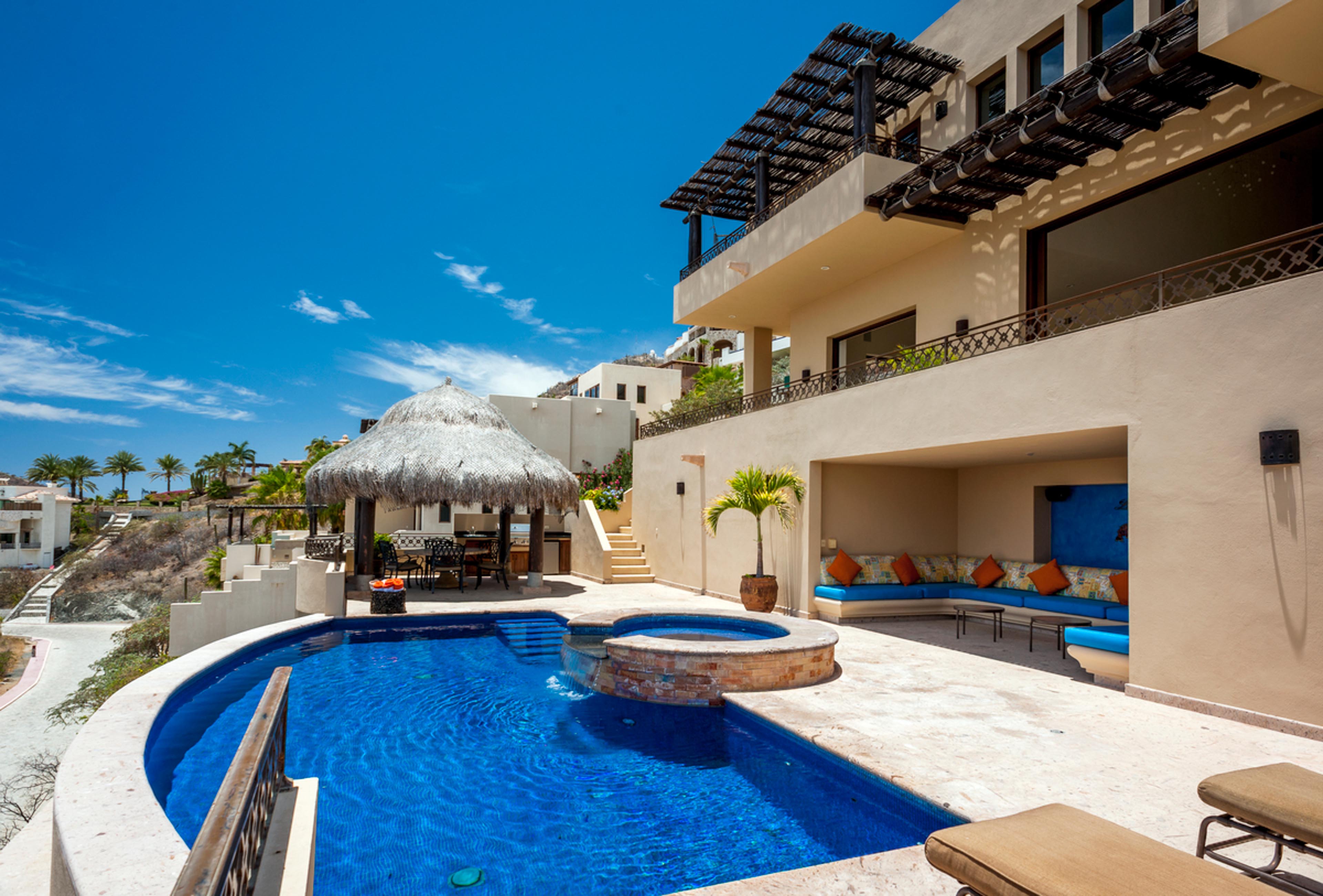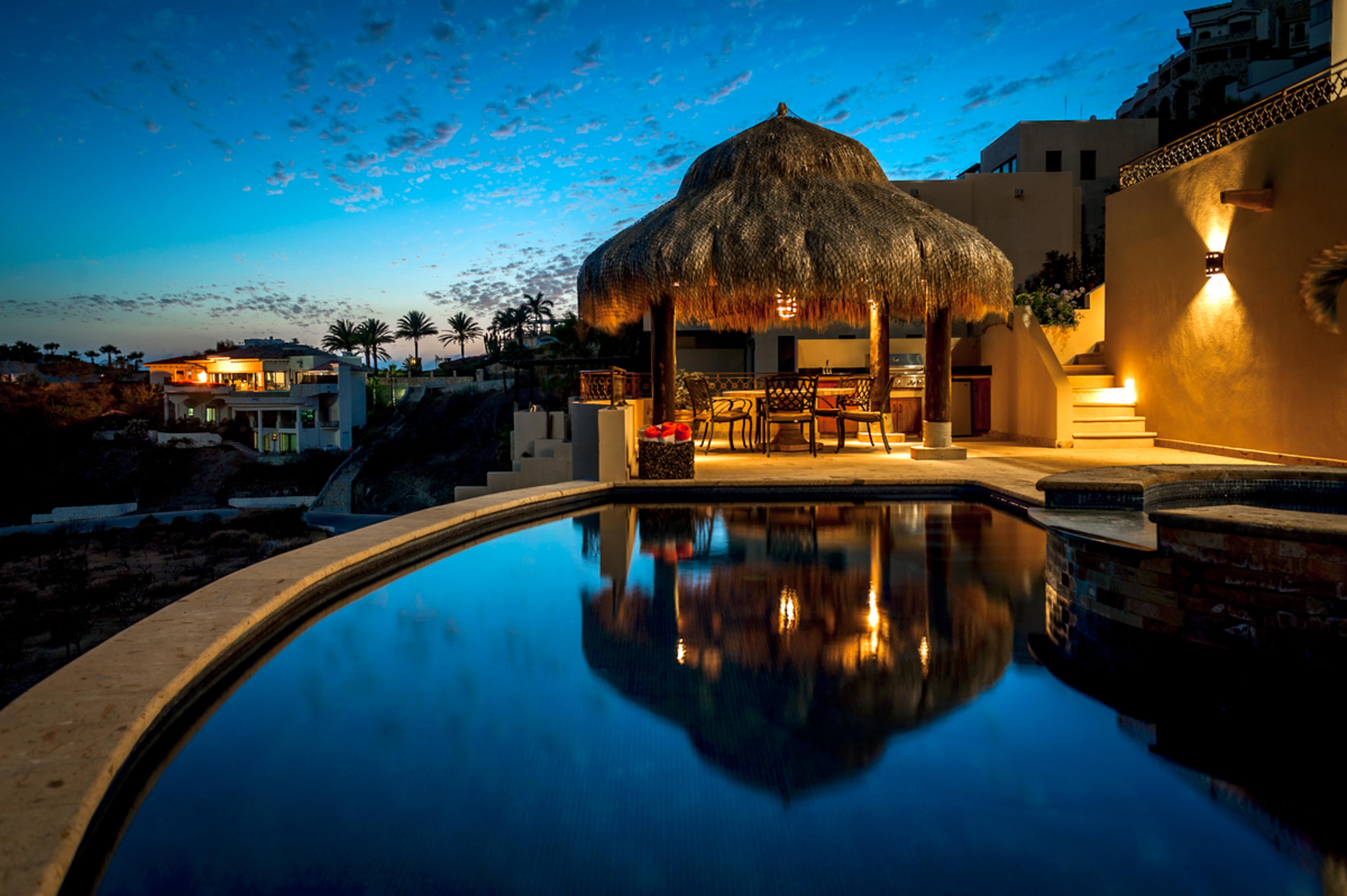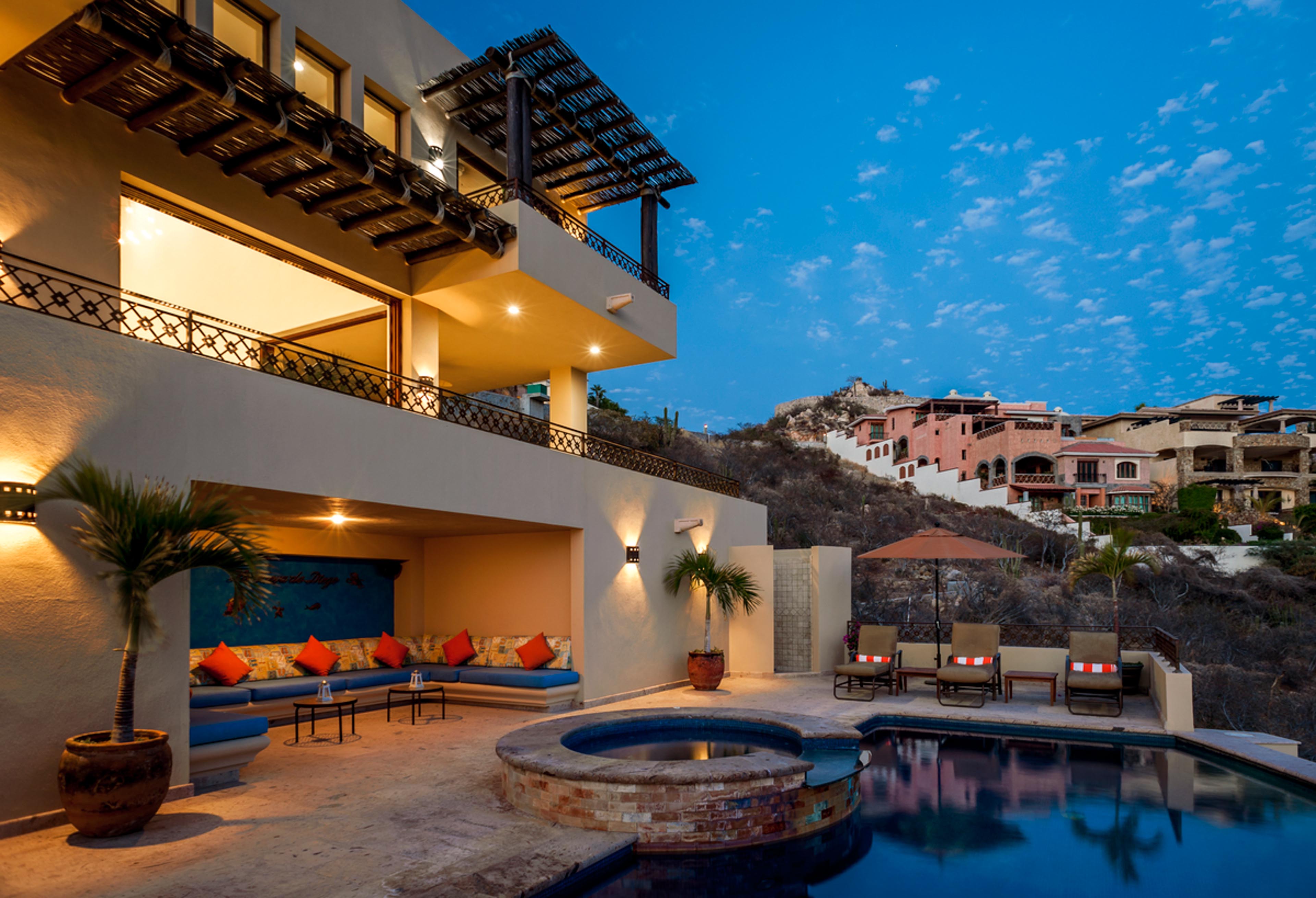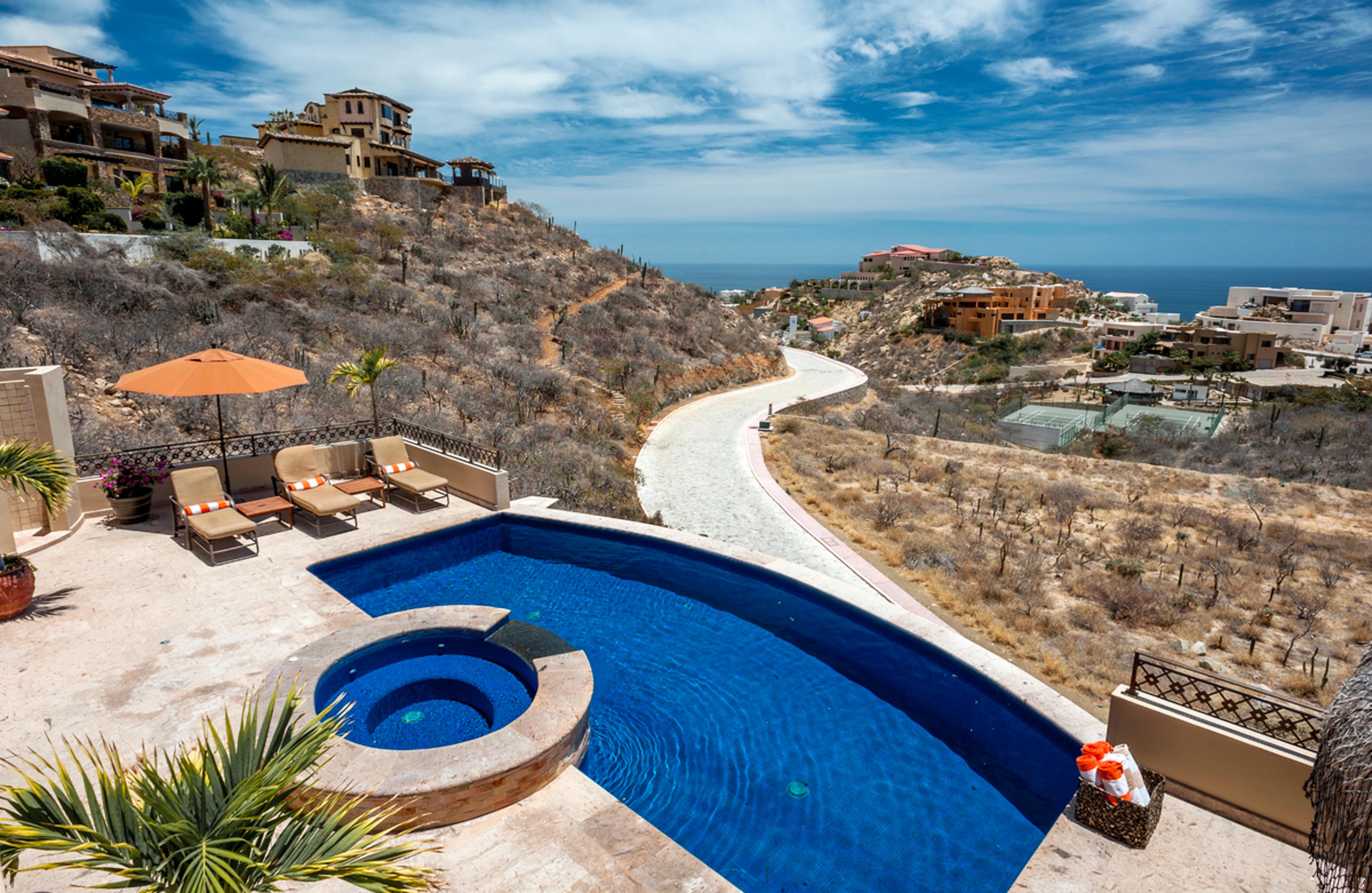 "Awesome location, beautiful Villa, and great service"

This Villa is amazing with sweeping views of the Cabo coastline.
Close to all the action. 3 great bedrooms with en suites and balconies. Will be back!
Scenic12072624022 | December 2019
Management Response
Thank you for staying with us at Villa Sebastian! We are happy you enjoyed the home and hope to welcome you back soon.
"Wonderful Villa in Pedregal!"

I had the pleasure to stay at this villa during my recent trip to Cabo.
The pictures do not do justice to how wonderful this villa truly is. From the pool with the covered lounge area to the modern style rooms this is a place to really consider for your stay. The kitchen and main living area was well designed. The rooms had their own en-suite bathrooms that was very convenient. All the features and amenities worked well and had no issues. Most of our time was outside by the pool and jacuzzi. There is a gas grill that is next to the palapa where you can enjoy the food. Also featured is surround sound throughout the house and by the pool that has access to Sirius XM radio. The villa is also situated between two empty lots so there is privacy for the guest. Although it is close to the city center it requires a rental car or a shuttle service to get to and from. The area is very hilly and walking at night would not be recommended. It is in a gated area and is very safe. There is access to a private beach that is not a swimming beach. I would recommend this villa to large groups that are looking for privacy and still have the option to go downtown. Great neighborhood and will be back on future trips.
Dreamer24240151647 | November 2019
Management Response
Thank you so much for staying with us! We are glad to hear you enjoyed Villa Sebastian and hope to welcome you back soon!
"A little peice of paradise overlooking the Pacific"

We had a wonderful time at the property.
We went to celebrate my husband and best friend's 40th birthday and stayed 4 nights. They were very accommodating. We did have a small amount of groceries pre-stocked and each brought a little alcohol in our luggage for the Villa. The pick up from the airport is included but not the return. The view from the villa was gorgeous. We saw whales off in the distance every day and enjoyed the pool and hot tub. It was very clean and well maintained. Angel was our concierge and he was fabulous. Anything you needed...cab, reservations, deliver a postcard. It is a bit further from town, but the view was worth it. We walked sometimes. Otherwise for the 4 of us it was 20$ plus a small tip each way. Based on the lovely Villa, it was worth it. It would have been nice to hire a driver that we negotiated a flat rate for the 4 nights and paid a nice tip instead of always paying on a whim. The Pedregal beach and other villas are gorgeous and worth a walk down to the beach. You can't swim in the beach there but the surf is lovely. We had reservations at Edith's (wonderful) and our last night at El Farallon down in the Resorts of Pedregal - which was off the charts amazing and ($$$$) but worth it. I've never experienced anything quite like it. We also went whale watching, so incredible and paddleboarded to the arch and Lover's Beach. In the mornings we would have coffee and fruit. Then eventually head to town to lunch, come back and relax in the villa and then head into town for dinner. Yes, you had the taxi expense but based on the price of this villa, it was worth it. While this villa was lovely, we would like to stay and other's around Pedregal. If we had our kids with us, we would have wanted to stay closer to Cabo Marina. We had never been to Cabo before and cannot wait to go back. The food was so good (so much amazing seafood), the weather, the beaches, the clear water.... Lovely. This part of mexico is no different from everywhere else. Tip, ti
gosfamily, Milwaukee, Wisconsin | January 2016
"Beautiful House, But Trapped in Paradise"

Make sure that you are aware that you are far from town and amenities.
Plan to have the house stocked with food and drinks ahead of time, as there aren't grocery stores (other than small corner stores with limited supplies nearby). Each time you come and go from the property, you will pay about $30-$35 (depending on your group size) that means $120-$140/day extra if you want to spend the day at the beach and/or go back out for dinner. You will get a complimentary ride from the airport, but not to the airport on departure day ($130-plan on arriving and departing in groups to save money). We walked to the town twice and it was much faster heading towards the exit, but it is a long, hot walk (and the way back is straight up and takes about an hour). The house was gorgeous, the concierge staff was incredibly helpful, and the cleaning staff was accommodating, friendly, hard-working and lovely. If you want to enjoy town, the beach, and take part in tours, I do not recommend this property. If you want to be away from town, spend most of your time in the house and venture into town once in a while, this may be the place for you.
Acrosstheshiningsea, Seattle/Boulder | November 2015
Management Response
Hello, Thank you so much for your review! Villa Sebastian is a wonderful home and we are really happy that the house and staff both met your expectations. Villa Sebastian is a great option with modern amenities for small groups to enjoy all that Cabo has to offer. Now that we know that you want to be walking distance to town, we will do our best to find you the perfect home on your next trip. Have a great day and we look forward to helping you plan your next amazing Cabo trip!
"As advertised, well maintained, great location and space"

We stayed for 3 nights, and it the villa is well kept and maintained.
Service was great, though throughout the reservation process the communication could have been better. The advertisement stated airport transfer is included, but its only included on the way in and not out which is not clearly stated. Otherwise the accommodation was great, the service fantastic and we will stay there again.
Remi D | February 2015
Management Response
We are so happy that you enjoyed your time at Villa Sebastian and plan to return! With a gourmet kitchen and pool side views as good as this, Villa Sebastian is the perfect place to spend your Cabo vacation. We offer complimentary one-way transfers to all of our Villa guests, and do our best to make sure each client knows it is only a one-way transfer, we apologize if this was not clear to you. We offer this primarily so that guest arrival is seamless and stress free! We also greet you at the villa with chips, salsa and margaritas to start your vacation off perfectly!

My friends and I rented this villa for my 30th birthday!
It was amazing!!! The place was clean, huge, and beautiful!! The pictures of the inside and outside are exactly how the house looks. We spent the entire first day in the house!! I definitely recommend getting the chef services for at least a day because, you won't want to leave the house, Isabel is the best chef at EAT Cabo! Everything she cooked was amazing! The house is in the perfect location as well. As soon as you get out of the gated community (24 hour security) the clubs are less than 5 minutes away and there is a tourist center to plan activities, like dolphins, camel rides, pair-sailing etc. I definitely recommend swimming with dolphins! It was so much fun and you are really hands on with them. The company takes all the photos too. El Squid Roe was a nearby club that was awesome! They played hip hop and stayed open well past 3 or 4am. The house has an absolute gorgeous view of the ocean and city. The pictures don't do it justice at all. The maid is very sweet and friendly and came every morning to clean up. Everything in the house worked. Speakers are all in the house and outside by the pool. We grilled out and had spa services at the house a day as well. This trip is definitely an annual thing for me and my friends now! Nik with Earth, Sea, and Sky Vacations is the best, most resourceful travel agent I've met and he will definitely make sure you have a good time! I would definitely recommend this property to anyone wanting to have a good time or just a relaxing time!
Shanna, Tampa, FL | June 2014

I definitely recommend getting the chef services for at least a day because, you won't want to leave the house, Isabel is the best chef at EAT Cabo!
Everything she cooked was amazing!
Shanna, Tampa, FL | June 2014

Nik with Earth, Sea, and Sky Vacations is the best, most resourceful travel agent I've met and he will definitely make sure you have a good time!
I would definitely recommend this property to anyone wanting to have a good time or just a relaxing time!
Shanna, Tampa, FL | June 2014
"Beautiful Home"

This was our 6th time to Pedregal, Cabo San Lucas and our 6th different house.
Every year, we decide based on the amount of people and the home's cost. This was the first time we picked a home this far back and we were a bit concerned. But we picked it because it fit our other qualifications. We loved it! It still had an amazing view and we actually loved the location. It was more secluded and open. And, depending on how you look at it, it was a great workout to the beach and back. The house too was the nicest house we stayed in. It had a lot of open space (and a lot of stairs!). Out of the 6 homes we've rented, we would rent this house again.
Chicago Girl, IL. | February 2014
Management Response
We are so glad that you enjoyed Villa Sebastian! This villa is just under a mile to the beach and has spectacular views of the ocean. Sleeping up to 7 people, it's a fantastic pick for a romantic getaway or a small group of friends looking to soak in some of that famous Cabo sun.
"Peaceful"

built on almost the top of the pedrigal we had an amazing view of the ocean and watched the whates breach every morning!
The house itself was hudge so that there wasw lots of room to find your own space if you wanted to read or have a snooze in the sunshine. \\it was well stocked with everything from toilet paer to salt and pepper. All we meeded to buy was food and water. Very secure and private. The massive mansions around us were never used and there was no traffic to speak of. Very quiet place to vacaation. Cabs cost us 20 dollars down to the marina and 20 back. I would definately offer 10 next time. Looking back it only cost 75 from the airport.
Brad S, Yorkton | February 2014
"Another Excellent Experience"

This is the second time that we have stayed at Villa Sebastian.
We were very happy to find that the house had been perfectly maintained since our prior visit 3 years ago. We experienced a utility issue while we were there. The Essv staff was amazing! Victor rocks!!! He is the best on-site concierge that we have had. We will definitely request him again on our next stay. Also, once again, Nik, was so responsive and such a pleasure to work with in booking & planning all the details of our trip. Thanks for another excellent experience Essv!
A FlipKey verified reviewer, Pittsburgh | October 2013
Management Response
Thank you for this absolutely great review! We are pleased to hear that you had a fantastic time staying at this villa both times! And thank you for letting us know how much you enjoyed using our services here at Earth, Sea & Sky Vacations! We look forward to booking your next trip to Cabo!

I just wanted to send a note of thanks for how you and your team handled our power outage at Villa Sebastian yesterday.
Victor was incredible! First, he was terrific at communicating with us and letting us know what was happening. He was there immediately to see if we wanted to go to another villa to take showers or move our refrigerated food. We SO appreciated that he went and got lunch for us and brought it to the villa. It was perfect. Through the entire experience Victor only had solutions/choices for us. He reminded me of you! Inez, the cleaning lady, was also such a valuable resource during the outage. Even though she speaks little English, she was amazing at communicating with the property manager, electrician, Victor and still taking care of us at the same time. I also know that you had a back-up plan for us in case the issue at the house couldn't be resolved. You don't know how much we appreciate that! Knowing that we had another place to go, if needed, kept us calm in a situation that could have been a bit nerve-racking. As you know very well, I have high expectations. Once again, you and your team came through in a less than perfect situation. This is why we keep coming back to ESSV and Cabo. We can't thank you enough for your outstanding client service!!!
Katie, Pittsburgh, PA | September 2013
"Beautiful house"

Hey Nick Thank you and your staff for a Great Vacation!
The first house that we were going to stay in Villa Mira Mar was terrible The pool and jacuzzi did not work , and the air conditioning was struggling to stay cool, but your staff upgraded us to the Villa Sebastian which turned out to be a dream house. Everything in the house was first rate Viking appliances throughout . I would recommend this Villa to anyone looking to have a first rate stay in the Pedregal ,
A FlipKey verified reviewer, Los Angeles | November 2012
"Tough to Please - Expectations Exceeded"

The villa had everything we could possibly want or need.
We cook most of our meals in, so the kitchen was great for us. The villa was well appointed. The sound system throughout the house and pool level was an outstanding feature. Fernando, our concierge, made our trip perfect. He was extremely responsive. The villa was even better than we expected. The pictures don't do it justice. This is the second year that we've rented through Essv. Nik, our agent is the best! I'm a very tough person to please, with high expectations. They were all met and more.
Katie, PA | October 2010
"An experience I won't forget"

The place itself was incredible.
Great and quiet location when necessary. Beautiful views. The service was great every day. The technology in the house was perfect: from the stereo being connected throughout the house to the lighting and heating systems for the pool. Just an overwhelming experience because of such a great house.
CP3, Louisiana | March 2010
"very nice"

great space .
. great view ... great time!
Russell, Texas | February 2010