Reviews For Villa Nobel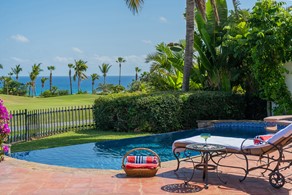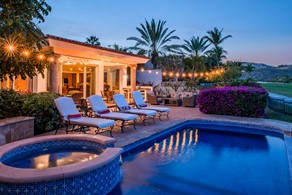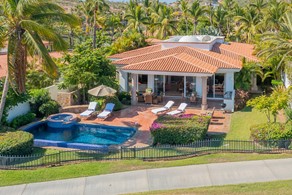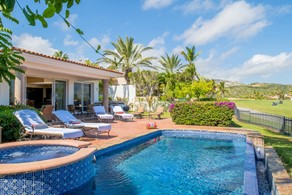 "Paradise in San Jose"

San Jose has won our hearts in Baja.
We chose to stay in this villa due to the location near the beach, but also in a quiet neighborhood that allow us to relax and connect as a family. We have two young, active boys and they loved the backyard and pool. There were many games created and played in that environment. The house itself is spectacular and was fully as described. It truly is just a few minutes walk to one of the most beautiful beaches and we all enjoyed playing in the water. Kristi, who helped me on the initial reservation, as well as booking numerous events for us, was fantastic and all of our planned events came off without a hitch. We had a private chef come in one night to cook for us as well as some friends and it was an amazing evening executed perfectly. Ivan, our local host was so generous and welcoming, it was wonderful to spend time with him and chat over some margaritas and guac when we arrived. It made the whole experience that much more personal and enjoyable. Housekeeping and ground services were impeccable. They were all so friendly and kind. Overall an excellent experience . So we look forward to returning to soon.
Bret S,, Durango, CO | March 2022
Management Response
Thank you so much for sharing your experience at Villa Nobel with us. It sounds like it was a perfectly executed vacation that you will always remember. We're thrilled that this villa was exactly what you were looking for and that you fell in love with San Jose Del Cabo. We're so glad that our dedicated team provided excellent service before and during your stay. We can't wait to welcome you back for more memories together!
"Perfect for us and our two adult children"

"Villa Nobel" is a great space with 3 king size beds and baths.
Perfect for us and our two adult children. We enjoyed the pool, hot tub and outdoor space. Pablo, our host was very helpful in providing transportation back to the airport, and a few other requests. He was extremely responsive when we called or messaged him with questions and needs. The kitchen cabinets can use some TLC, but the rest of the interior was really nice. We would definitely make a return visit! The location is perfect and close to a shopping area and other really beautiful restaurants. Loved the location!!
Gina A | November 2021
Management Response
Thank you for your review of Villa Nobel. We're so happy this villa was an excellent location for your family and that you enjoyed the outdoor space together. In regards to the cabinets, they fixing them very soon. Our 24/7 concierge team prides themselves on providing our clients with high quality service. We'll be sure to share your compliments with Pablo. We hope to welcome you back for more memories soon!