Reviews For Casa Stella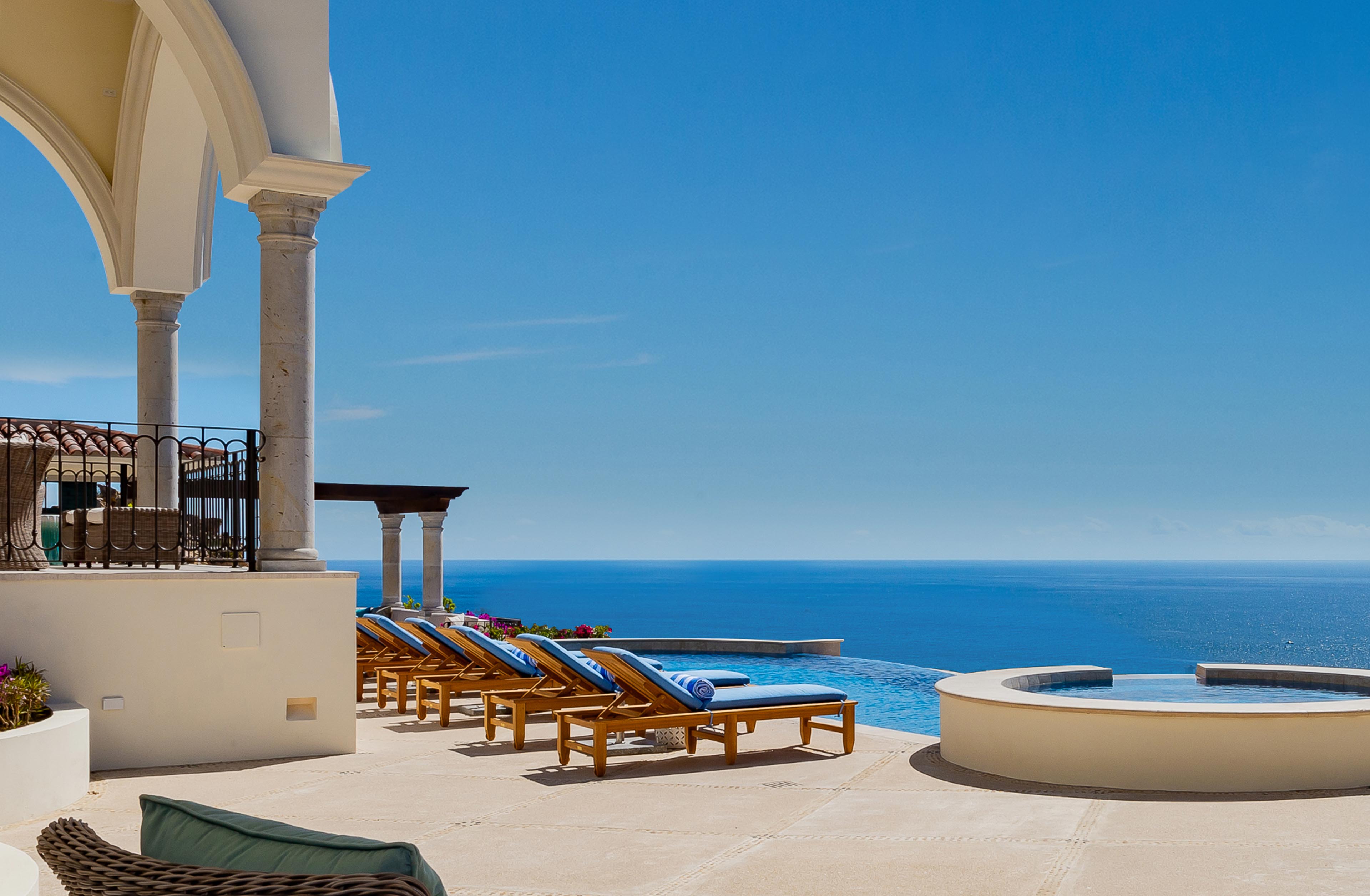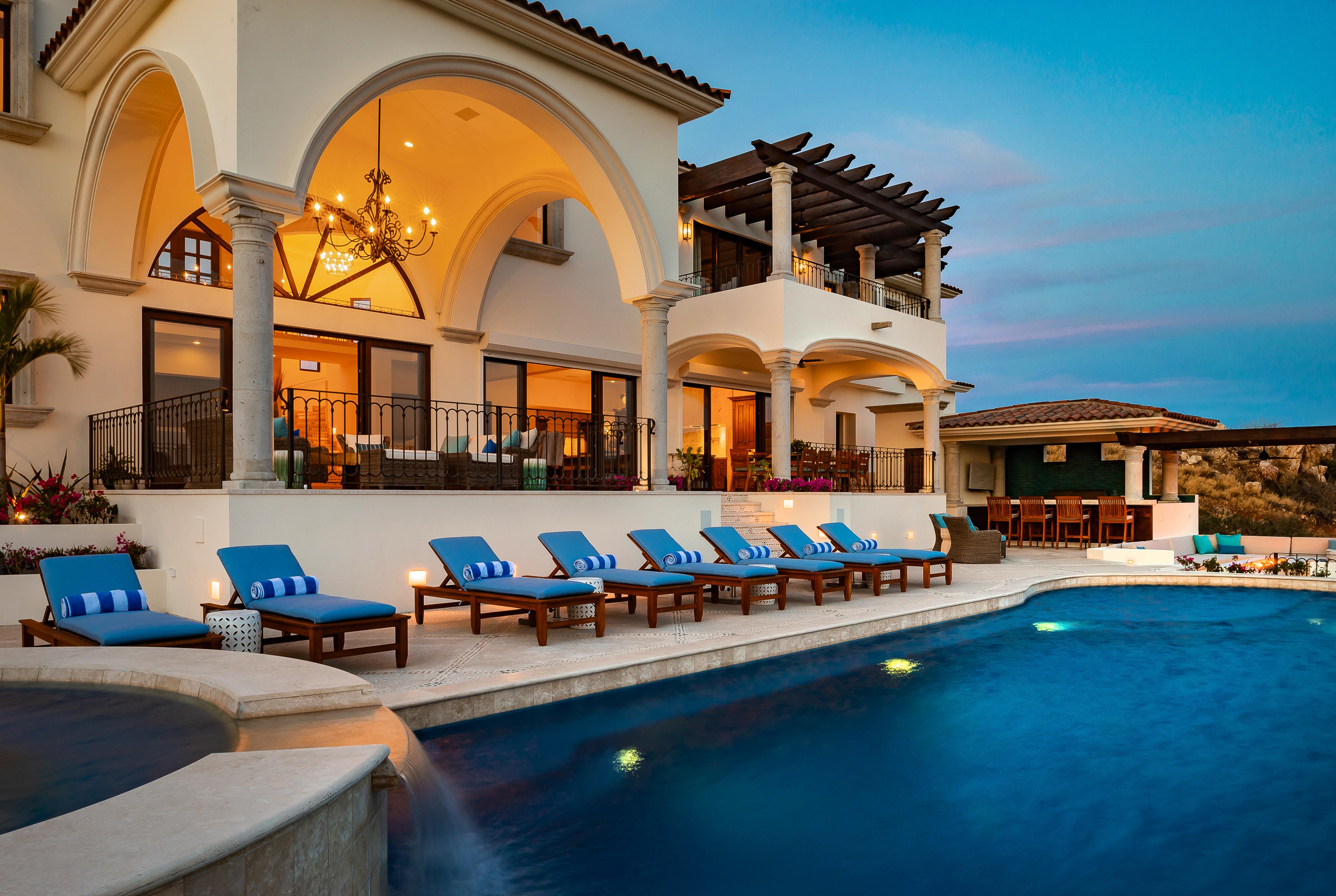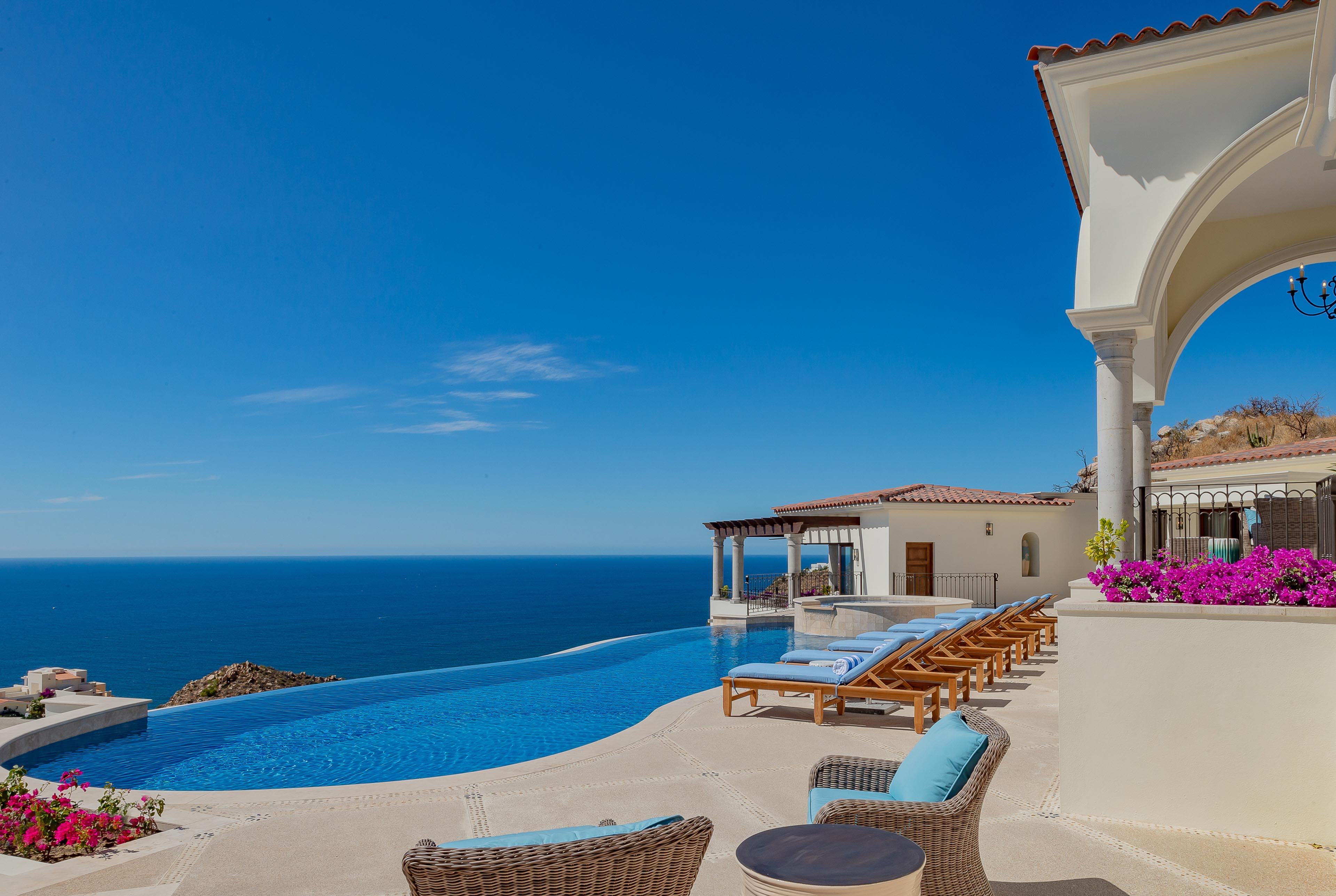 "Casa Stella "

The house was beautiful and the service was exceptional!
Marni C, Austin TX | March 2021
"Casa Stella "

Incredible service, beautiful stay, wonderful experience!
David A, Lewisville TX | March 2021
"Excellent!!"

We had the most remarkable vacation at Casa Stella!
The house is a perfect set up for a couples trip, even better than the photos. The staff was EXCELLENT. They went above and beyond taking care of us. Even going out of their way to make a piñata for a birthday we were celebrating. They anticipated our needs and exceeded all expectations. We look forward to returning to Casa Stella!
Margaret R , Dallas TX | November 2020
"Spoiled at Stella"

Spectacular house with amazing views!
As good as the pictures look, the real thing is even better! The staff is simply the best we've ever experienced. So thoughtful, caring, accommodating and fun! We literally didn't have to think the entire time we were there because the staff anticipated our every need . If you were thinking you might be hungry in 30 minutes, without even mentioning anything to the staff the amazing chef and her team would have appetizers ready in the kitchen. If you had an outing planned, they would provide waters and snacks for the ride. The planned meals were outstanding! We went out to eat at very nice restaurants a couple nights, but our meals at the house were the best. Angel and Juan are always a step ahead of your every need. Back at home, we feel lost without them. We were absolutely spoiled!
Jim D, Houston TX | October 2020
"Beyond Fantastic Home!"

This house is incredible.
The layout of the common area, kitchen, and pool is perfect for sharing the experience of the house with your friends and family. The views are spectacular and every single room is fantastic. We are going to stay again next time we go to Cabo!
Compass08149712390 | February 2020
Management Response
Thank you for staying with us! We hope to welcome you back to Los Cabos again soon!
"Absolutely Amazing"

We had the opportunity to spend my fiance 30th birthday here.
I can not put into words how incredible the house, staff, and event was. This place is first class all the way around!
Guyagonzales | September 2019
Management Response
We are delighted to hear that Casa Stella exceeded your expectations! We hope to welcome you back to Los Cabos again soon!
"Beyond our wildest dreams."

I think when people read these reviews they only want to read the negative stuff, well, you won't find any here.
There isn't one negative thing I can find to say about Casa Stella. We had the privilege of staying a Casa Stella in September. There were 12 adults in our group. We celebrated an engagement and a milestone birthday. The amazing staff at Casa Stella when above and beyond our expectations in helping with all the celebration arrangements. The food and service were better than any restaurants we experienced in Cabo. The house is Incredible. Every amenity has been considered. All the bedrooms are very well appointed and there isn't one better than the other. I especially appreciate the little things, like hair dryers & hangers, shampoo and conditioner!! So thoughtful. The views from this home will take your breath away. You will never get tired of laying in the pool staring at the oceans horizon. Its truly unbelievable in person. Makes me sad writing this as I wish I was back there now! We spent lots of time at the villas two bars, one inside and one outside. Both stocked with everything you will need. We sincerely appreciate you sharing your beautiful home with others. We made beautiful memories that we will treasure forever at Casa Stella.
TJoDn, Dallas, Texas | September 2019
Management Response
We are delighted to hear that Casa Stella exceeded your expectations! We hope to welcome you back to Los Cabos again soon!
"It doesn't get any better than this!"

The view from this house is amazing!
The owner has thought of everything in this house. All you have to do is look at the pictures for this rental and you will not be disappointed when you arrive. The staff was extremely friendly and helpful. We enjoyed every aspect of this beautiful home and would love to return some day!
Vacation32725800773 | September 2019
Management Response
Thank you for staying with us! We hope to welcome you back to Casa Stella soon!
"Unrivaled Excellence, Service, Luxury and Views in Cabo!"

Everything about this house is beyond amazing.
Recently took 10 friends and stayed in this home for a 50th birthday. Casa Stella made the trip so incredible and we all truly relaxed! Each bedroom feels like a master suite with an amazing view. Every inch of the house has been incredibly well thought out from the incredible kitchen to the spa treatment rooms. The staff are so amazing and courteous, every thing was thought of ahead of time! The view is 180 degrees of beauty from the top of Pedrigal. Close to every restaurant you can imagine BUT we wondered why we ever ventured out... the food prepared for us at the house by the staff was incredible. The furnishings and design of the home is gorgeous, we were so sad to leave. The heated infinity pool, large hot tub and amazing firepit made for lovely nights laughing and talking outside. Breakfast at the large outdoor dining area was a favorite of ours as well. Will never stay in a hotel in Cabo again!
Mobile09437365429 | May 2019
Management Response
We are delighted to hear you enjoyed your stay at Casa Stella! We hope to welcome you back to Los Cabos again soon!
"Luxurious Perfection!"

Between the most breathtaking sunrise and tear jerkingly magnificent sunset rests perfection.
Every room has a view and from my bedroom (most comfortable mattress ever) I looked out onto a night full of stars. No bugs plus an ample ocean breeze meant I was able to sleep with the sliding glass doors wide open to my private sala. The staff made every moment effortless. Meals were as gorgeous to look at as they were delicious to eat. The house itself was A feast for the eyes with impressive attention to detail, design, comfort and flow. Four or five extra large umbrellas allowed me to stay in the shade throughout the day while still close to my sun loving girlfriends. Possibly my favorite view was from the lounge chairs where it looked as though the infinity pool was connected to the ocean and the horizon. Even my daily workout was magical as even the line up of cardio equipment in the house gym faced water. I look forward to returning again and again.
Cmcollier12 | April 2019
Management Response
Thank you for staying at Casa Stella! We are delighted to hear you had a wonderful time!
"Perfection-a dream stay!"

I don't even know where to start when describing this incredible villa.
Not a single detail was missed. As soon as you walk in, it will take your breath away. Each bedroom has its own beautiful charm so you can't go wrong in any of the rooms, the gym is top notch (and with a view to die for!) and you will never ever want to leave the pool/jacuzzi. Until you move over and relax around the giant fire pit. This was one of my favorite features at Casa Stella. The space around the fire pit is giant and fabulous with enough room for everyone to enjoy it together. It made for wonderful evenings with sunset cocktails and friends. We used the staff for meals and have no regrets. It was so nice to not have to worry about feeding everyone each day. That being said, I would not have minded cooking in that gorgeous kitchen which you could easily feed an army out of. And, on the note of staff, they were incredible! So accommodating to any of our needs. Our rooms were turned over each day and they kept the grounds and villa in immaculate condition. We also took advantage of arranging massages and utilizing the private massage rooms which literally felt like we had gone to the spa but never actually had to leave the house! All of the common space has a ton of room for everyone to hang out together and, with a bar inside and a bar/grill by the pool, you can pretty much pick any space to be and have everything right in front of you. Last but certainly not least, is the view from this villa. It is like none other. We could even see whales breach each day from the comfort of our lounge chairs. Not only do I highly recommend Casa Stella, I can't wait to go back myself!
JeramieB1, Los Angeles, California | April 2019
Management Response
We are delighted to hear Casa Stella exceeded your expectations! Thank you for this wonderful review. We hope to welcome you back soon!
"Gorgeous Cabo Rental - Couldn't Recommend More!"

Our January, 2019 stay at Casa Stella was simply outstanding.
The property has stunning views, over-the-top luxurious amenities and a most gracious staff who kept us fed well, our rooms spotless and our every need met (and then some). The pool and hot tub were perfect and we spent a ton of time utilizing those features. We enjoyed sitting by the firepit in the evenings watching the sunset. The workout room was also great for us as all of the machines are brand new. Love that the tennis courts were only a short walk down the hill. In short, we enjoyed every minute of our 3 night stay and plan to book with a big party, soon. This property rivals even the best 5 star hotels in the area - we highly recommend staying here!
Lindsay J, Dallas, Texas | March 2019
Management Response
Thank you staying with us at Casa Stella! We are so happy to hear the villa exceeded your expectations. We hope to welcome you back soon!
"Stunning"

Absolutely 100%!
Not a single detail has been missed in this house. Everything that you could want in a private escape, from the workout room to the massage rooms to the elaborate kitchen and giant dining table. We will definitely return to this oasis.
Lori D | March 2019
Management Response
We are delighted to hear you enjoyed Casa Stella! We hope to welcome you back again soon!
"Beyond our expectations!"

Trip began with a warm welcome from our driver, Alfredo at SJD airport.
He whisked us away to Casa Stella where we were greeted by Jesus and a wonderful team of ladies with yummy margaritas, snacks and a tour of the property. The pictures do not do Casa Stella justice. The accommodations were absolutely amazing and we actually had a difficult time selecting our rooms as they all had amazing ocean views. This makes Casa Stella perfect for a couples or group trip since there are no "bad" rooms! I would recommend breakfast and lunch preparation as we found the variety of options plentiful and quite delicious. We opted to prepare our meals in the evening and the kitchen is unbelievably equipped with a commercial pizza oven (think of cooking 10 pizzas at once), full size griddle, commercial fryers and more. Or you can opt for the outdoor kitchen for grilling and al fresco dining. Jesus arranged for masseuses to come to the house to offer massages in the two private massage suites that are adjacent to the fully equipped gym...not that anyone was interested in exercising! Additionally, Casa Stella is a five minute drive to the Marina so boat and shopping excursions are nearby. Can't wait to return.
Wander08460645452 | March 2019
Management Response
Thank you for staying with us at Casa Stella! We are so glad to hear the home exceeded your expectations. We hope to welcome you back again soon!