Reviews For Villa Grand View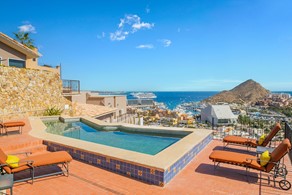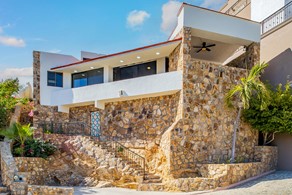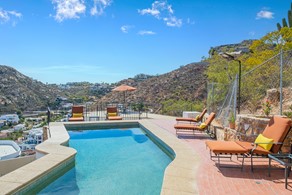 "WOW, my favorite villa ever!"

Wow- this villa is absolutely incredible.
By far my favorite Airbnb I've ever stayed in! The photos don't do it justice. Beautiful interior & stunning views with a private pool! Not to mention the 24/7 service (thank you Angel!) was AMAZING. We were able to get food & drinks delivered, private drivers booked, anything we needed. This was the best vacation experience and will stay here every time I visit Cabo!!! Thank you!!
Dara B. | July 2023
Management Response
Thank you for your enthusiastic feedback! We're thrilled to hear that you had an incredible experience at Villa Grand View and that it surpassed your expectations as your favorite Airbnb ever. We're glad that the 24/7 service, especially Angel's assistance, made your stay even more enjoyable and convenient. It's fantastic to know that you were well taken care of, with food and drinks delivered and private drivers booked as needed. We're honored to have been a part of your best vacation experience, and we can't wait to welcome you back every time you visit Cabo! Thank you for choosing Villa Grand View and Cabo Villas, we look forward to creating more unforgettable memories with you in the future.