Reviews For Villa Estrella de Mar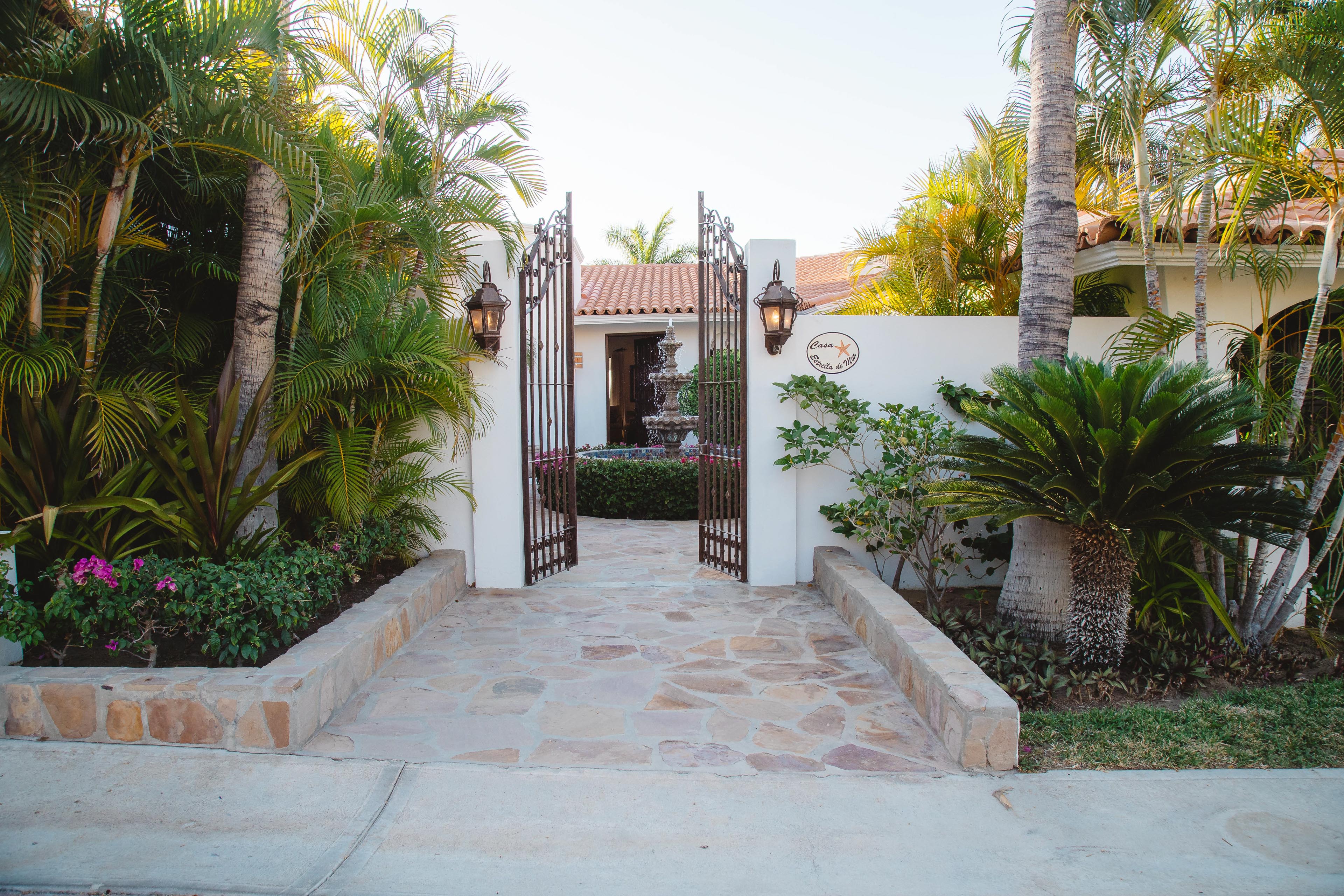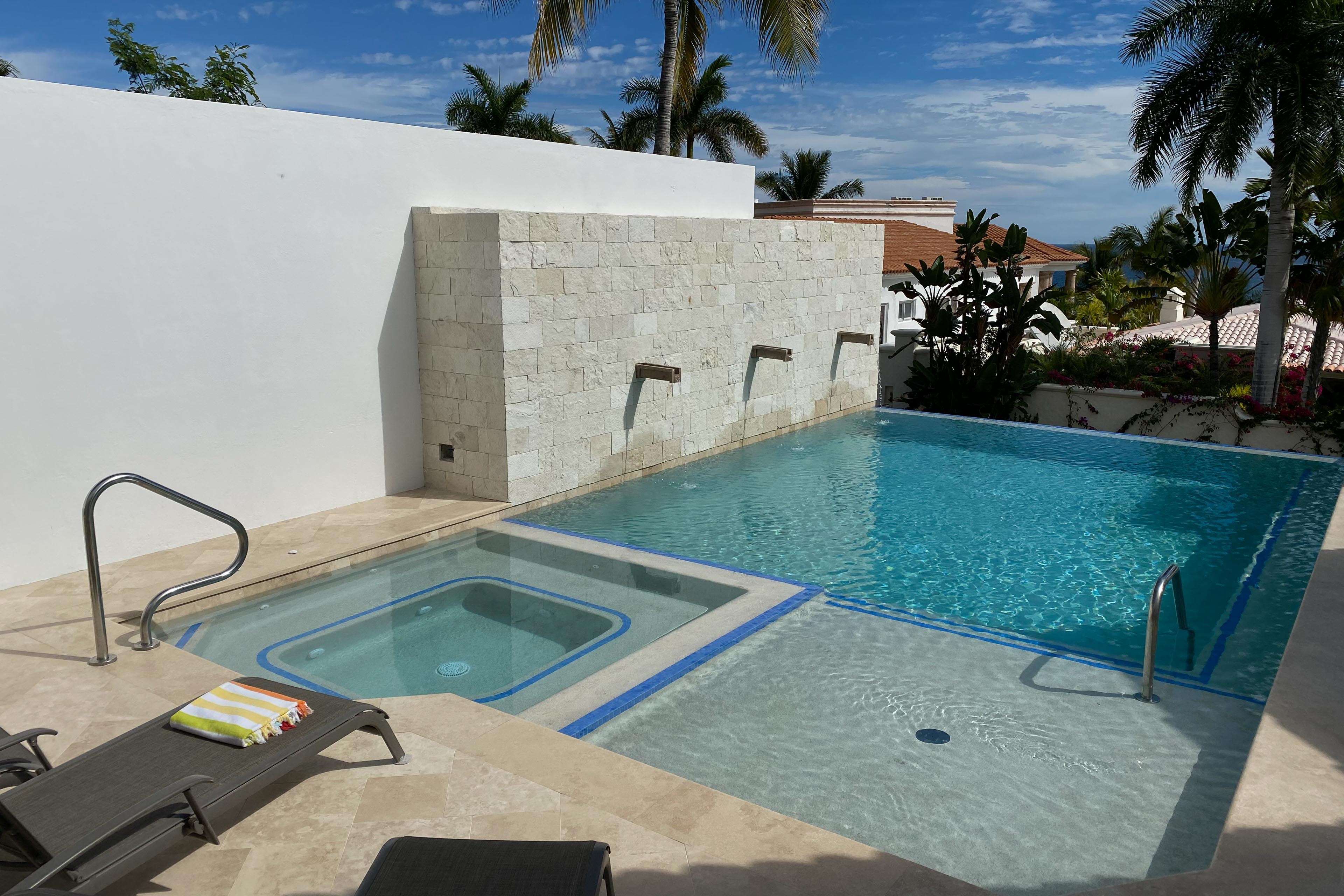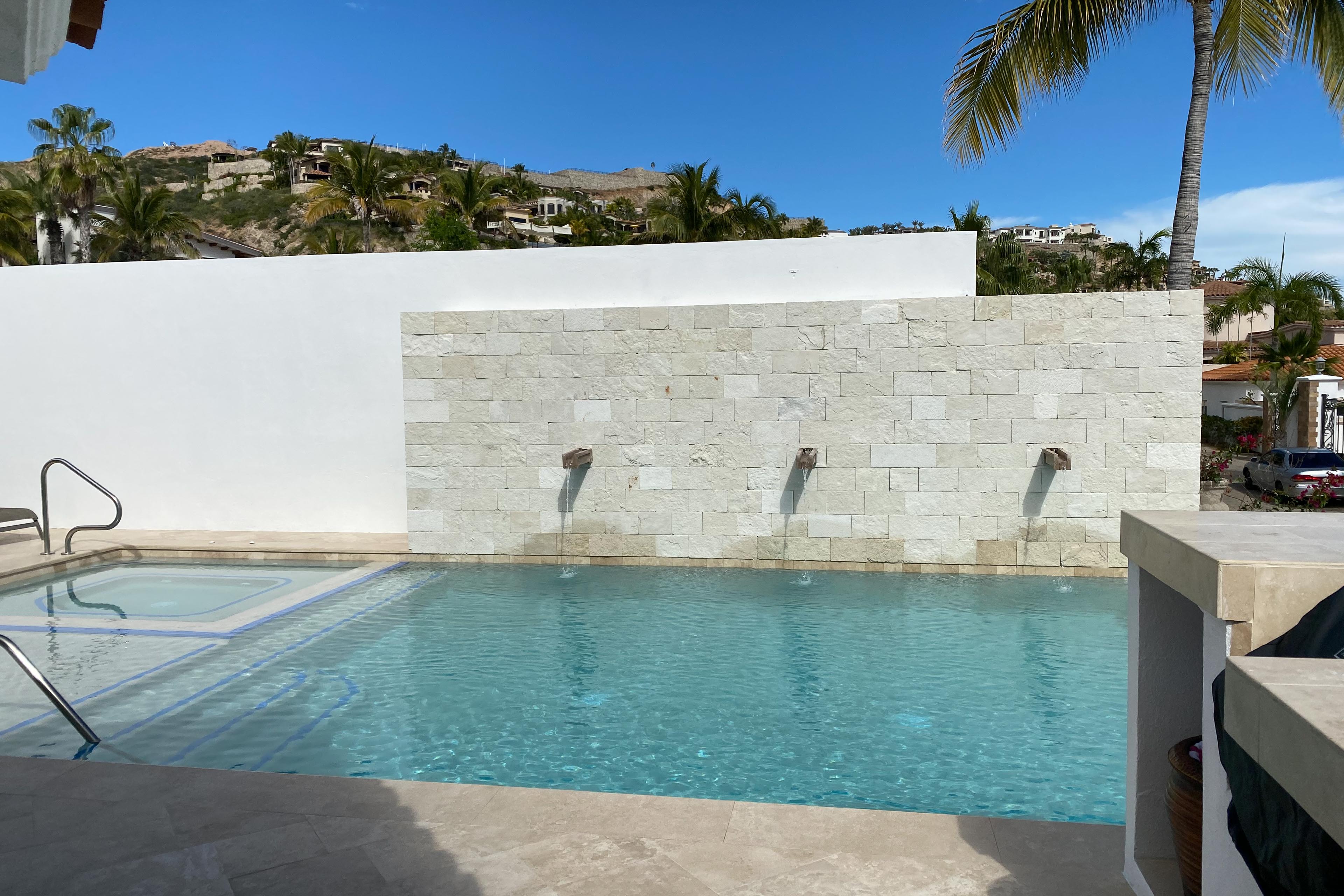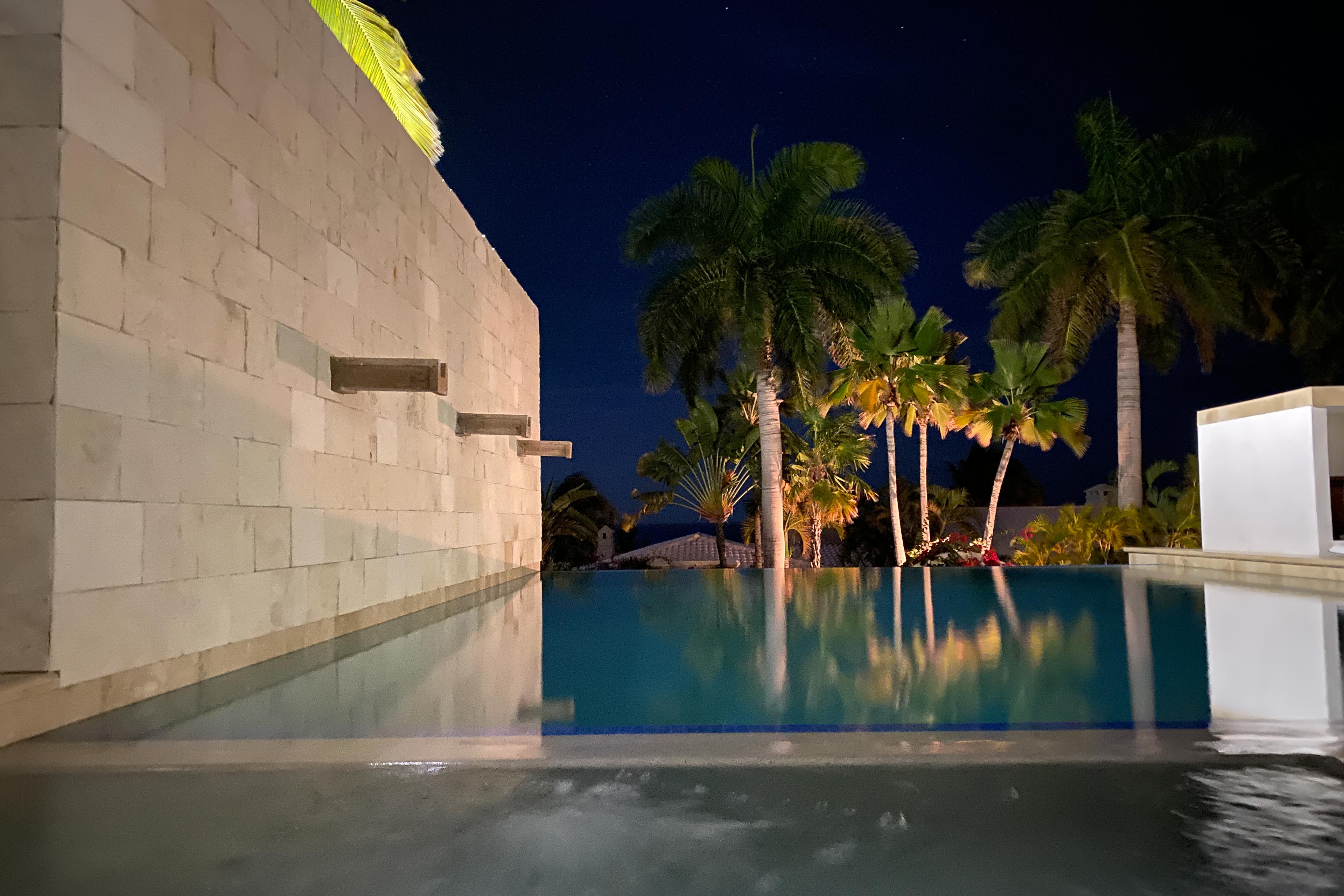 "Best experience for my first time in Cabo!"

This villa was amazing!
It was very spacious, the staff was very welcoming, friendly, and warm. The beach was super close and hearing the waves crash at night was the absolute best! It was perfect for my party and they enjoyed being able to come to the villa to relax and unwind after a whole days activity. Definitely made an impression and will come back again soon!
Cynthia B | June 2017
Management Response
We were happy to make your 1st trip to Cabo a great one! We are thrilled you enjoyed the house and the amazing location, just steps from the beach. We look forward to welcoming you back to Cabo many times in the future!
"Beautiful"

This villa was gorgeous and the entire experience was more than what we expected.
Our house manager Angel was there when we arrived and was on call the entire weekend for cab services and even booked excursions for us one day. Also the housekeeper came everyday and did an amazing job cleaning the house and even made us guacamole everyday she came. The rooms were gorgeous and spaced around the villa, so every room had privacy. The Jacuzzi had some glitches but our house manager fixed that quickly. My friend and I do an annual birthday trip every year and if we ever choose to return to Cabo, we will definitely be choosing this villa again.
Justin M, Dallas, Texas | June 2017
Management Response
We are so happy that you enjoyed your stay! Angel and our entire team look forward to welcoming you back to Cabo again SOON!
"Great location with an endless beach"

Condo is nicely located in a small gated subdivision between The Palmilla and Westin in the hotel corridor closer to San Jose.
Nice size house with plenty of bedrooms and common space. Outside porch area is great for breakfast, getting some early morning sun and watching the whales go by. Easy access to a very private beach (no vendors and minimal people) make it a great place to take in a walk, sit in the sand or take in some snorkeling. House has plenty of amenities i.e., TVs with Dish TV and Sirius Radio, towels, pool toys, kitchen appliances (blender, coffee pot, etc.), washer/dryer and much more. The housekeeper Sophie does a good job keeping towels (both bathroom and beach) clean and replenished. Gated security and beach security in the evenings made us feel secure. We did lock all doors/sliders when we were going to be gone for the day. Home could use some organization of games and kitchen ware - but overall was in good condition with no bugs or other issues.
Kathleen K, West Chicago, Illinois | January 2017
Management Response
We are thrilled you enjoyed your stay at Villa Estrella de Mar. The location really cannot be beat - with access to the quiet Punta Bella beach. We so appreciate your feedback and will certainly organize the games and kitchenware! We look forward to welcoming you back to Cabo again in the future!
"Had A Great Stay"

We enjoyed our time at Villa Esrtella del Mar.
We were greeted by Giovani, who made us margaritas and showed us all the ins and outs of the house. There were 11 of us that stayed at the villa, and there was plenty of room for everyone. The kids spent all the time in the pool, which was always kept clean. The house was very clean, and kept clean by the maid, Sophia. She did a great job of making sure the house was clean every day. We couldn't have asked for a better vacation. Anytime there was a problem, and there were a couple things, but nothing notable, there was someone right over to fix it. The small gated community was very safe, to say the least. The guys at the gate everyday were very friendly, and very professional. If you have a large number of people and are looking for somewhere in San Jose del Cabo to stay, we would definitely recommend staying here. We had a couple agents that helped us through the booking process, and each and everyone of them were super helpful, and pleasant to deal with. I would recommend that when you get directions to the villa, to get them in English as well as Spanish, only if you are taking a taxi, being that some of the drivers do not read English. Thank you for all your help.
Michael C, Thousand Oaks, California | August 2016
"Beautifully appointed Villa, perfect for our four families, w/in walking distance to quiet, sandy beach."

Our August 2015 vacation, consisting of four families totaling 15 people, with grandchildren ranging in ages from 21 to 1 year of age, was fabulous.
Villa Estrella del Mar worked perfectly, as each family enjoyed their own private sleeping quarters, and all of us could congregate in the large living room/kitchen area for meals and family time. When we weren't enjoying the beautiful nearby beaches, one of which was within easy walking distance from our Villa, the children lived in the private pool enclosed within our the spacious patio. With 24/7 friendly guard gate personnel, everyone felt safe and secure in this area of homes. The maid service, although not entirely thorough on some days, for the most part was fine. Our only discomfort during our trip was the temperature in Mexico in August, but we knew that it would be hot and humid before we came. All in all, definitely we would book this same exact trip again. It was hard to leave.
Jane S, Denver, Colorado | August 2015
Management Response
We're thrilled to hear that you had a great vacation at Villa Estrella de Mar. This villa is perfect for groups, with plenty of space for everybody to relax in comfort. It also offers a convenient location in the Punta Bella neighborhood, within an easy drive of all of the best activities in Los Cabos! When you are ready to plan a return trip to Cabo, we are ready to assist. Thanks for sharing your feedback!
"Beautiful villa - perfect for large family vacation"

This villa was very lovely, providing a great vacation spot for our family.
Just a very short walk to the beach. The pool and not tub were clean and the grounds beautiful. We were traveling. With children and felt very safe in this location. The trip from the airport was convenient and we were met at the villa by Giovani who served us chips and drinks. He was very helpful and friendly. Only one downside and that was the cleanliness of the inside of the property. Different people have different views of what is clean but with just a little effort it could be so much nicer. The maid seemed to spend most of her time hiding out in the laundry room playing on her phone.
krampa, spokane,wa | March 2015
"Outstanding Venue at Villa de Mar"

The Villa was beautiful, well maintained and fully equipped.
We were welcomed on arrival and made to feel comfortable. We had a total of 10 men aging from 30 -60 and we had plenty of room. The kitchen was well equipped to handle our meals. There were plenty of beds and they were all comfortable. We enjoyed the pool, hot tub, and the veranda. We had an excellent view of the Sea of Cortez. The gated neighborhood was spotless and safe. The beach was just a short walk to and it was clean, safe, and uncrowded. We can't wait until coming again next year to this outstanding property.
lcastle, Koloa | March 2015
"This property exceeded our expectations"

This beautiful, well-maintained, fully equipped property was exactly as advertised.
The company and staff were responsive to minor issues that arose. every thing worked and worked well. There were 14 of us, nine adults and six children from four through 15 years of age. There was plenty of room, the kitchen was equipped to handle all of our meals. The nearby beach was calm and uncrowded.
A FlipKey verified reviewer, Jackson Hole Wyoming | April 2014
Management Response
Great review! This villa is one of the larger ones in Earth, Sea & Sky Vacation's villa listings, sleeping up to 14 adults in addition to 4 children. So, if you're looking to vacation in Cabo with a large group of friends or want to get a large family all under one roof, Villa Estrella del Mar is a fantastic pick.
"An Incredible Home - Best Vacation Ever!!!"

The house is magnificent and the view is unbelievable!
You will not want to leave the house. Everything you need is there. It was the best vacation our family ever had! The large, beautiful patio facing the ocean offered a magnificent view and great whale watching everyday. The amazing outdoor pool and hot tub were an added plus. The master bedroom is beautiful and spacious. All bedrooms have their own full bathrooms and are furnished tastefully, island style. Close to everything: shopping, beaches, golf, and restaurants. And even to your own private beach for swimming, snorkeling, fishing, sun bathing or a beautiful sunset walk. The service was unparalleled. Daily housekeeping accommodated our requested time frame which was really appreciated and were very friendly. We loved our time here and plan to return again.
Nick, Aleka, Christina, George & Kiki, New York | May 2013
"Fabulous location, well equipped terrific experience"

I would recommend this home without hesitation.
Everything about it made it an outstanding stay. The home was clean, comfortable, each room had privacy with private bathrooms. The walk to the beach was short and the area is very private and gorgeous. The community is safe. The home had well kept linens and bedding as well as full equipped kitchen. Wendy is a great cook and very accommodating. It was an outstanding vacation.
Belinda, nj | April 2013

Helpful concierge and great maid service.
Andreas, Los Angeles, CA | March 2013
"Amaizing !!"

The house is very spacious and safe, it has everything you need, and is decorated beautifully, the staff is very attentive and friendly especially the housekeeper she was amazing and always had a smile she was very helpful as well, if we had to criticize something it would be the Wifi range and the cable there were two rooms that had no cable or WiFi but overall our experience was great we are planing on going back as often as possible.
A FlipKey verified reviewer, Los Angeles | December 2012
Management Response
Thank you for your review! We're glad that you enjoyed your stay! In regards to the WiFi and cable concerns, we have notified the villa owner and they are sending their property manager to the villa to make sure there is cable and WiFi in every room. Thank you for your valuable feedback; feedback like this helps ensure future client satisfaction.
"Best trip ever - great house, great location, Cabo is amazing"

We loved Cabo and this house and can't wait to get back there.
The weather is incredible and the house is located in a beautiful setting and location -- it is a short drive near One and Only Palmilla and shops/restaurants. The cleanliness and decor of the house is great, and it is very roomy to accomodate large families/groups. We loved relaxing by the pool and eating outside where the ocean view is gorgeous. The location is midway between San Jose and Cabo which is very convenient as well. The house is located in a gated community and is very well kept and everyone was friendly and accomodating -- loved it!!!
Jessica and Mike Brown, New York | October 2012
"Might as well call it blissful Estrella!"

We had not been to Cano before; while coming up with a destination for our vacation, a colleague mentioned Villa Estrella de Mar in Cabo.
What a trip! The house is beautiful (decor and top notch amenities) and very well maintained (we're clean freaks). The ocean and the view (the water is a few short steps away from the house) were the perfect winter getaway. I personally loved horseback riding along the beach - it was such a memorable eperience. Centrally located we went out a few times to dine and shop near by; a random highlight was running into the hilarious Chelsea Handler...she a trip I tell ya!
Daniel & Rudenca, Canada | October 2012
"Amazing!"

I stayed here twice and both times were terrific.
The house is immaculate and has every amenity you could ask for. Bedrooms and bathrooms are spacious and private yet open onto common areas. The pool is very relaxing and the house is great for groups. Loved sitting outside and the view of the ocean, which is a short walk away. Lots to do in both Cabo San Lucas and Los Cabos, both of which are a short drive away. You'll love it here - I do!
Melissa, UT | October 2012
"The most amazing home we have ever rented!"

Villa Estrella de Mar exceeded all of our expectations.
The home is incredibly beautiful and completely designer decorated. It had every conceivable amenity we could have asked for or needed, including WiFi, fully loaded kitchen and luxurious bedding. We would never choose to rent any other property in Cabo...the owners were also wonderful to work with and extremely accomodating!! Never mind 5 Star, it is a 10++ all the way around!!!
Susan H., PA | October 2012
"A great combination of luxury and relaxation awaits anyone who s"

The Villa is a beautiful place to stay in Cabo San Lucas.
The location is ideal because it is near the beach, near the main part of the town as well. There is a pool in the villa and it is extremely spacious. We enjoyed barbeques on the terrace while overlooking the ocean.
A FlipKey verified reviewer, Paramus NJ | October 2012
"Awesome Sea Views"

I loved my first stay at Villa Estrella so much that I booked a second trip and cannot wait to visit again!
The estate is beautiful with generous sized bedrooms which are either centered on the pool area or the courtyard. There is ample living space with an amazing balcony with ocean views. We spent the majority of our time lounging by the pool and hot tub with an occasional visit to the beach, which is a short walk away. I would highly recommend this property.
Kevin, NJ | October 2012
"Great home overlooking the ocean"

We loved staying at this beautiful home that is close to San Jose.
It is in a quiet neighborhood, has a great ocean view, and is 5 minute walk to the ocean and beach. The house itself has beautiful decor throughout, with each bedroom having 2 queen or king beds, full bathroom, fully furnished with armoire and TV. The kitchen is large and fully stocked, and has a gorgeous view. The pool and hot tub are great as well. We loved how great a location the house was, very near Palmilla and all the great restaurant and shops. I would definitely recommend staying at this beautiful house. We received 5 star quality service from the moment we got there.
Jean and Alan Wilco, Florida | October 2012
"Magical Oasis"

Our stay in Villa Estrella de Mar was absolutely magical.
The villa has every amenity. It is situated on a private lane with mature green and flowering landscaping adding to the sumptuous seclusion of the property. The rooms are beautifully decorated and separate allowing for large groups to meet in the common areas for fun yet retire to one's own private bedroom retreat. The kitchen is amazing and opens into the common areas which are airy and bright. The weather was brilliant and comfortable every day. We lounged by the pool, took full advantage of the jacuzzi, relaxed on the gorgeous beach and ate every meal outside. The house comfortably held our group of 10 and is immaculately maintained by the cleaning staff! Cabo has popping night life and conversely rustic towns for off the beaten path dining and shopping. There is plenty to do! Deep sea fishing (we caught a dorado and a marlin!!), ATV riding, shopping and more but our main focus was to relax in one of the most beautiful places in the world with good friends, good food and good drink!!
Justin and Maria, New Jersey | October 2012
"Lovely Christmas Vacation "

We loved the location of the house, it's in a beautiful, gated community.
The home easily accommodated the 11 (3 generations) of us for a lovely Christmas week. An easy drive to the Fresca super market, a great beach to enjoy on the Sea of Cortez and a wonderful, Margarita welcome by Luis at the home. The pool area has been upgraded & we enjoyed the built in BBQ as well as the lovely views from the veranda. The home is adjacent to the Palmilla & a short drive to San Jose del Cabo. The daily housekeeping services were just lovely.
Margee C, Martinez, CA | December 219